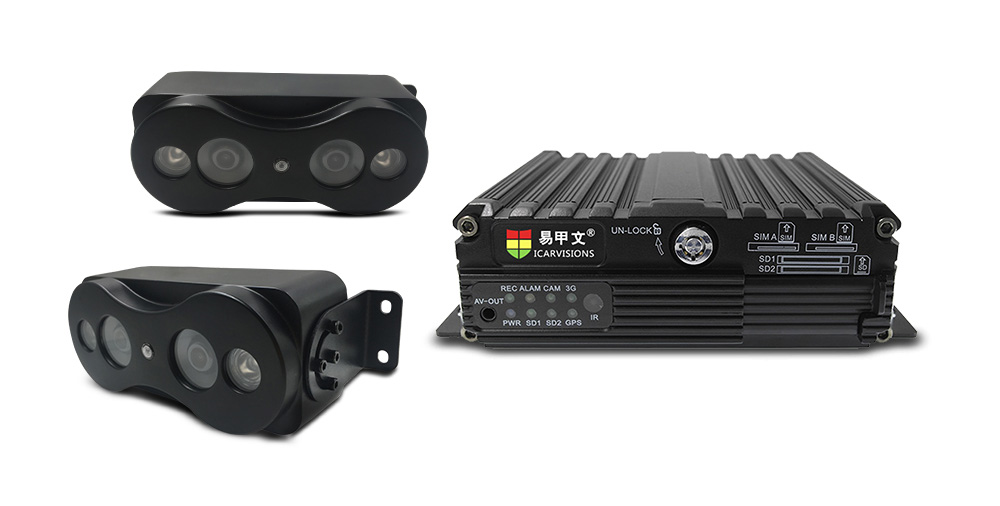 1.Product Features:
Real-time analysis, relying on 3D stereo vision to achieve two-way counting (in/out), the accuracy of up to 95%;

Precision central reporting system, the statistics of real-time traffic to the server, relying on data to statistics any platform, any time on the number of passengers on and off;

Web report data, the daily generation of each bus of the various stations of the statistical record data for customer download analysis;

Good scalability, with a RS485 interface,two RS232 interface, for connecting multiple doors;

A device can detect two doors (front door, back door), reduce customer procurement costs;

Two video output, real-time view the total number of passengers in car and the door's surrounding situation where people standing;

8V-36V wide voltage DC power supply;

Easy installation, can support 360° installation.

Adaptability: to distinguish between two directions, side by side, stranded, wandering, luggage and so on;
2.Product Introduction
The production embedded is precision and small-size, based on stereo vision technique with no touching. It will use camera(Binocular Stereo Camera, BSC) to seize the video image, analyze the height, shape, direction, and estimates the quantity and direction in or out, during the time it will add date and time(longitude/latitude/speed), and generatea record of in and out. The infrared ray LED in the BSC can adapt to any light environment and work well even in the full darkness situation.
The record of passengers amount will transfer through RS485、RS232、TCP/IP real time, and the independent built-in digital I/O can be linked to the device or open-closed device.Such as car DVR or GPS, you can mark someone who passed the video segment, easy to post-playback retrieval and manual check.The way to link such as being linked to the switch of the door, it can stop counting when the door closed if you have set the mode.
It can be used for counting passengers in the places such as bus,truck, metro, train, ship, mall, buildings channel when you need.You can install on the door, car roof, wall, or ceiling.
3.Functional features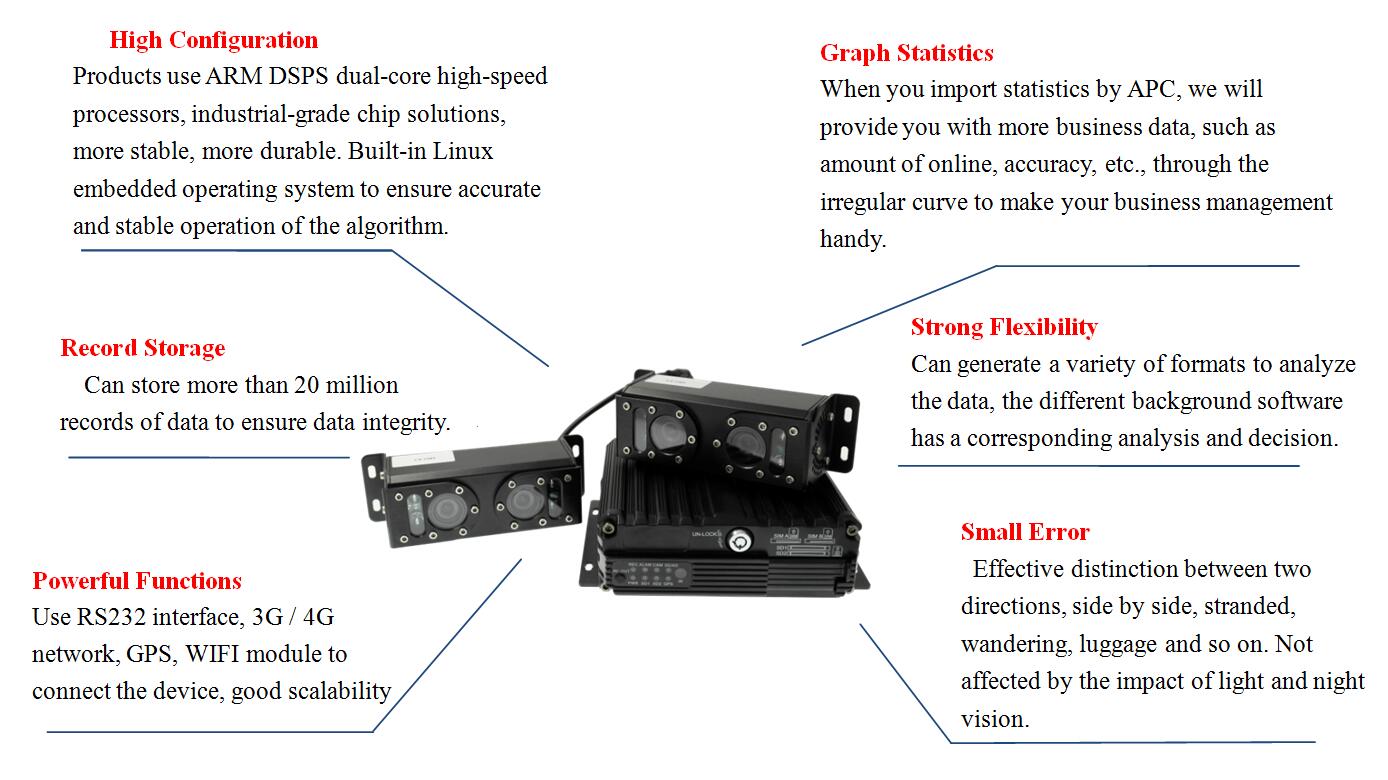 4.Camera

1) All aluminum alloy structure design, the appearance of polished silver smelting silver processing, exquisite appearance, full heat dissipation, DC12V;
2) Using SONY 700 TV Lines chip program;

3) Using 4 ¢ 10 infrared light, the angle of distribution is reasonable, a good solution to the flashlight effect;

4) The body circuit itself has good heat dissipation.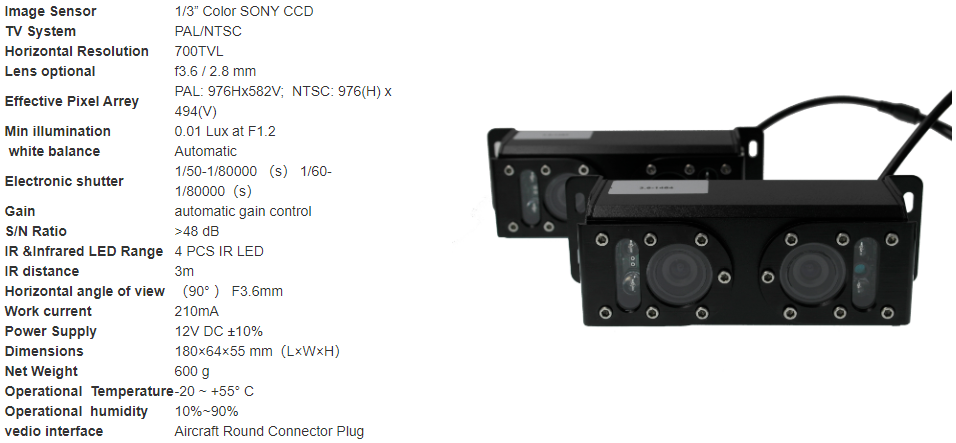 5.WEB Statistics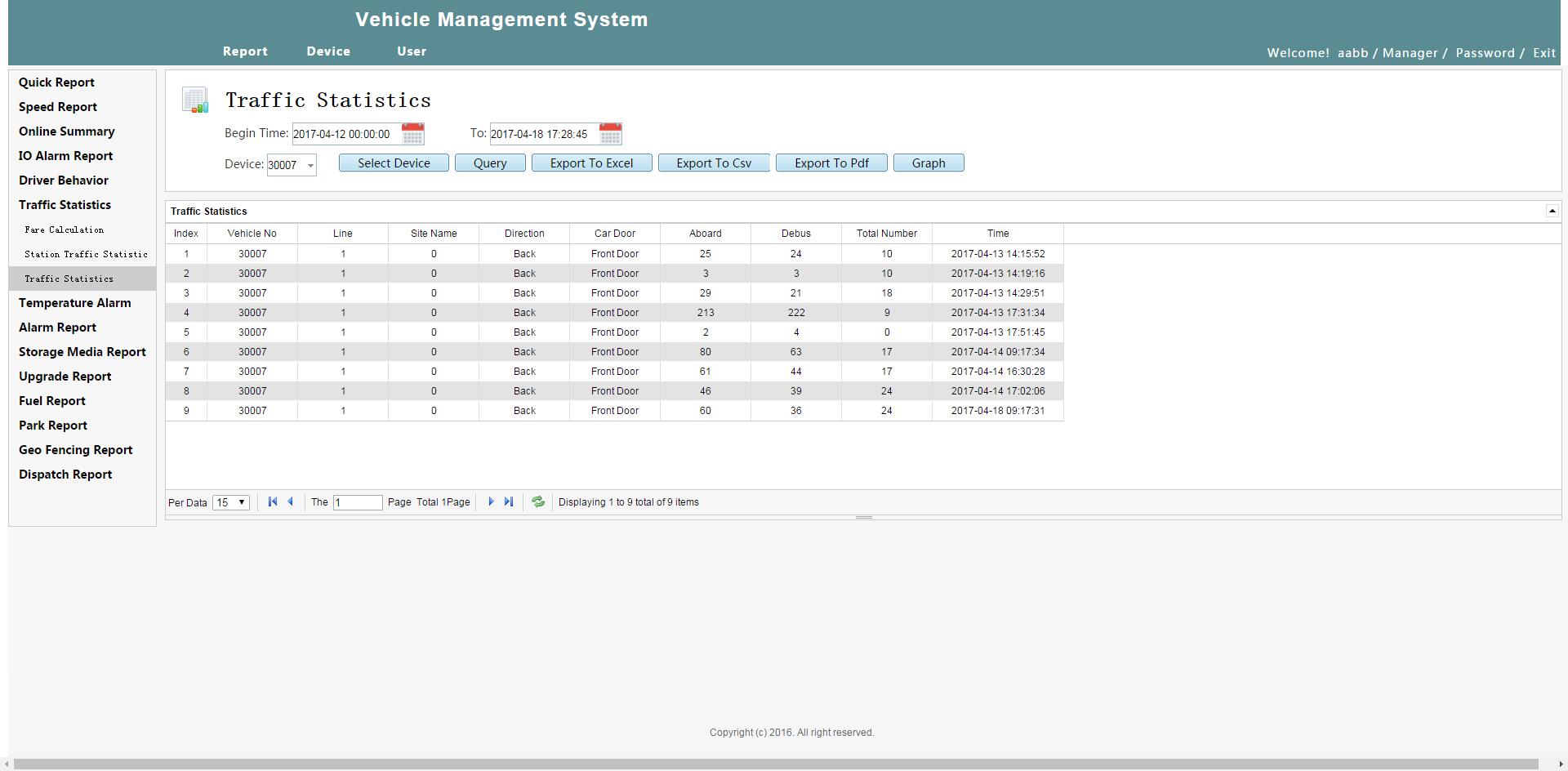 6.Graph