Overview
ICARVISIONS (SHENZHEN) TECHNOLOGY CO., LTD. is a global leader in Vehicle surveillance, Telematics & Video processing services. We are specializing in vehicle-related product development, manufacturing and offering a wide range of Mobile Digital Video Recorders (MDVR) and Mobile Network Video Recorders (MNVR) solutions integrated with world-leading Ai technologies like ADAS, face recognition and Big Data which empower us became the pioneer of Telematics industry.

ICARVISIONS has dedicated to this industry for more than 12 years, and become a top mobile surveillance solution provider in China with a cutting edge team of more than 300 employees, 14 representative offices across China, and rich experience in worldwide projects over 40 countries to date, such as Taxi project in UAE (>25,000 units), logistic project in UK (>40,000 units), Taxi project in Nanjing China (>12,000 units), Taxi project in Turkey (>11,000 units), etc.
As a National High-tech Enterprise, our products are compliant with highest standards like China Ministry of Transport Standard, Ministry of Public Security GB-T19056, and carry certificates such as ISO9001, IATF16949-2016 Automotive Quality Standard, E-mark, ROHS, CE, FCC, US MIL-STD-810G for vibration & shock, EN50155, IP67, IK08, ISO14001, ISO45001, ISO7637-2 international electromagnetic compatibility vehicle standard, IEC60950 safety of information technology equipment standard, EN50155 Railways Applications Electronic Equipment Used on Rolling Stock, etc.
Taking rapid pace of product innovation and stable quality in our industry-defining Mobile DVR combining with HD real-time video, Telematics, Ai, and our fleet management platform software application, we are trying to build a better-connected telematics world.
2022 ICARVISIONS PDF (About us, Core Competence Technology, etc.)

ICARVISIONS-2022-11-10.pdf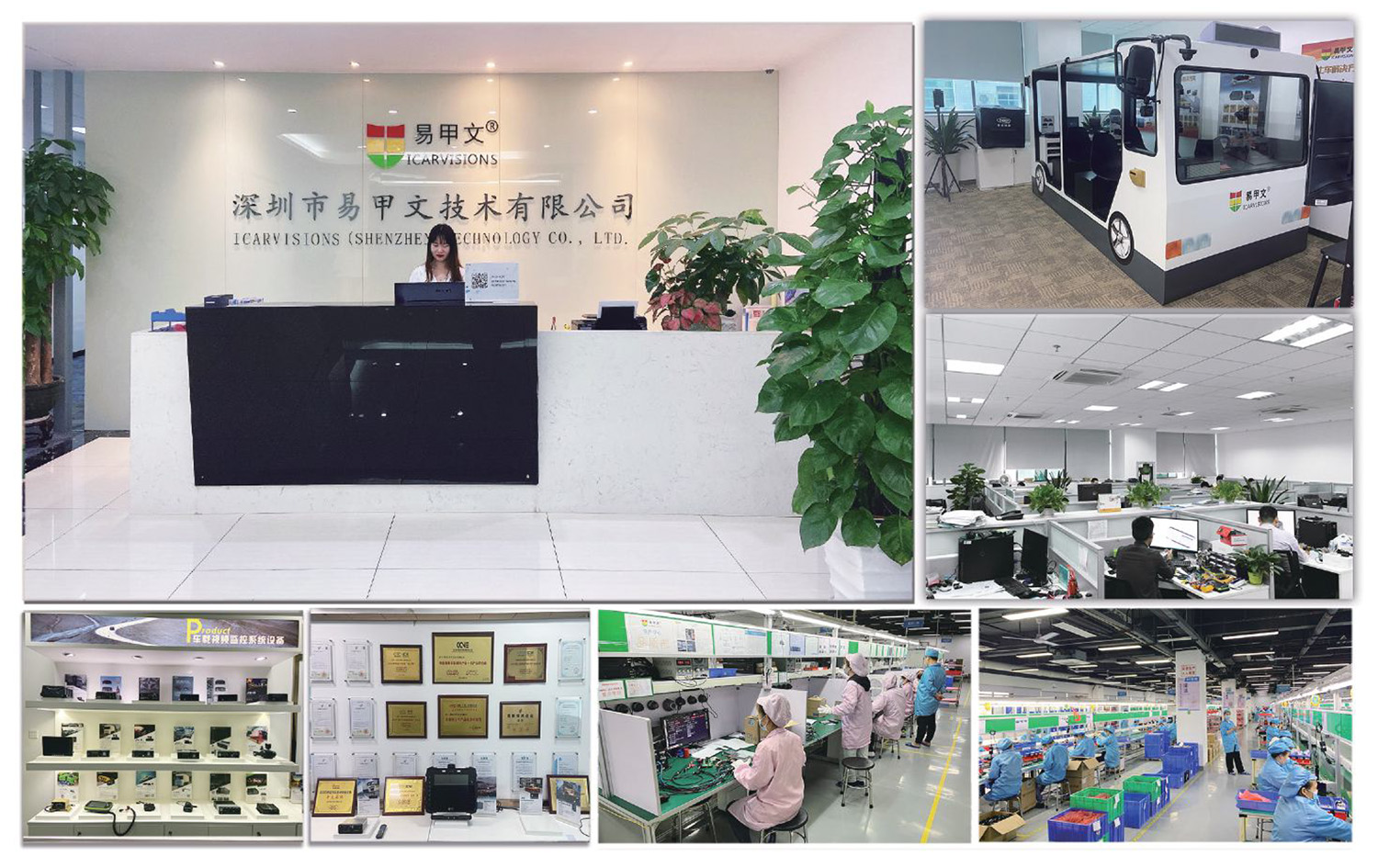 ICARVISIONS Factory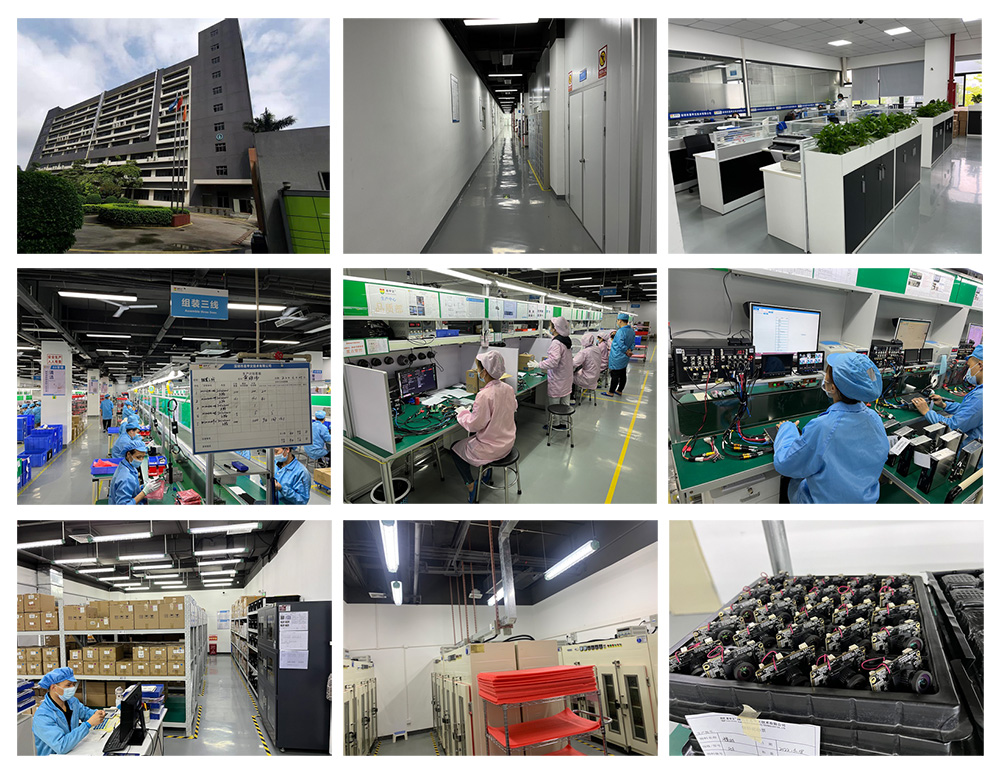 Company Certification
ISO9001 Global Quality System Certification

National High-tech Enterprise

IATF16949-2016 Automotive Quality Standard‎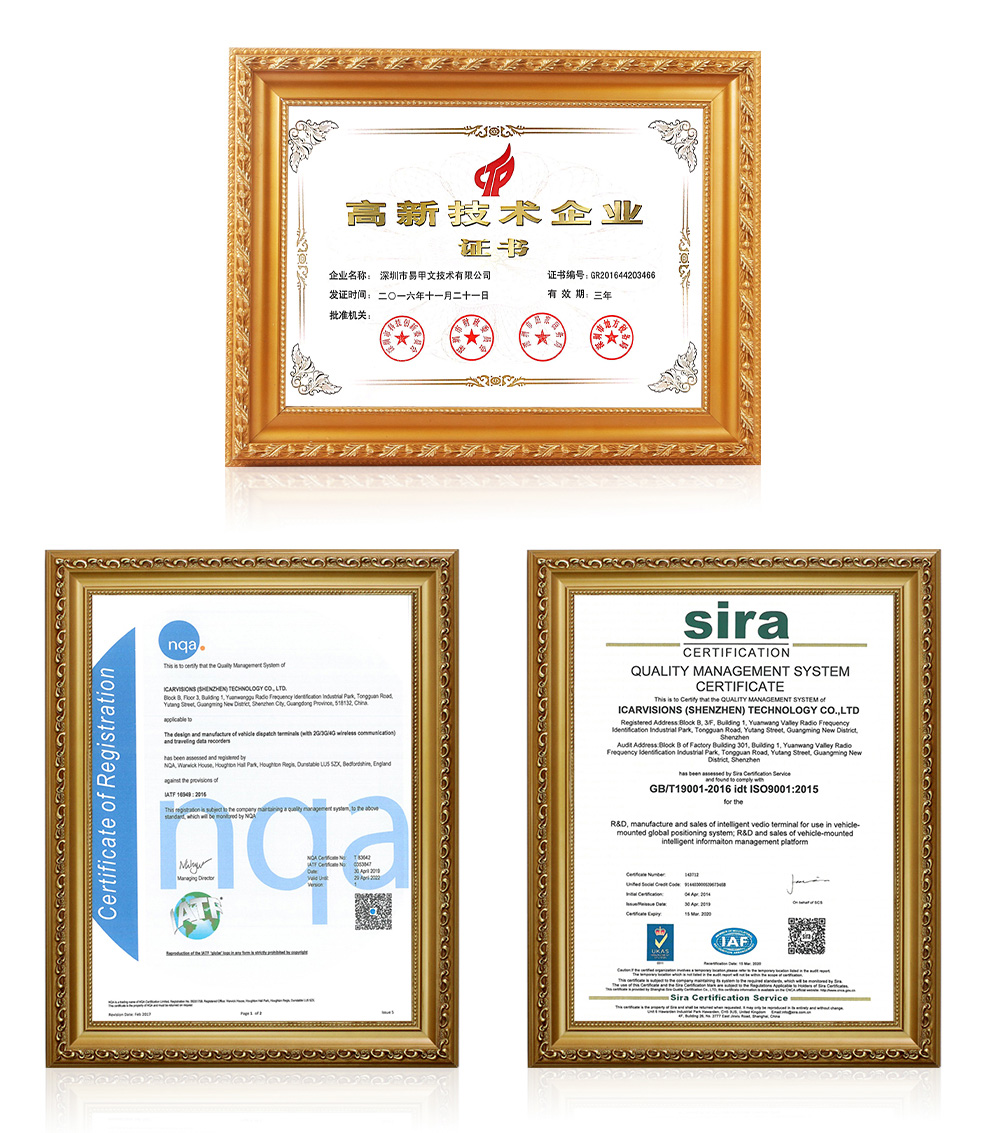 Product International Certification
E-mark(E9)

ROHS

CE, FCC

US MIL-STD-810G for vibration & shock

ISO7637-2 international electromagnetic compatibility vehicle standard

IEC60950 safety of information technology equipment standard

EN50155 Railways Applications Electronic Equipment Used on Rolling Stock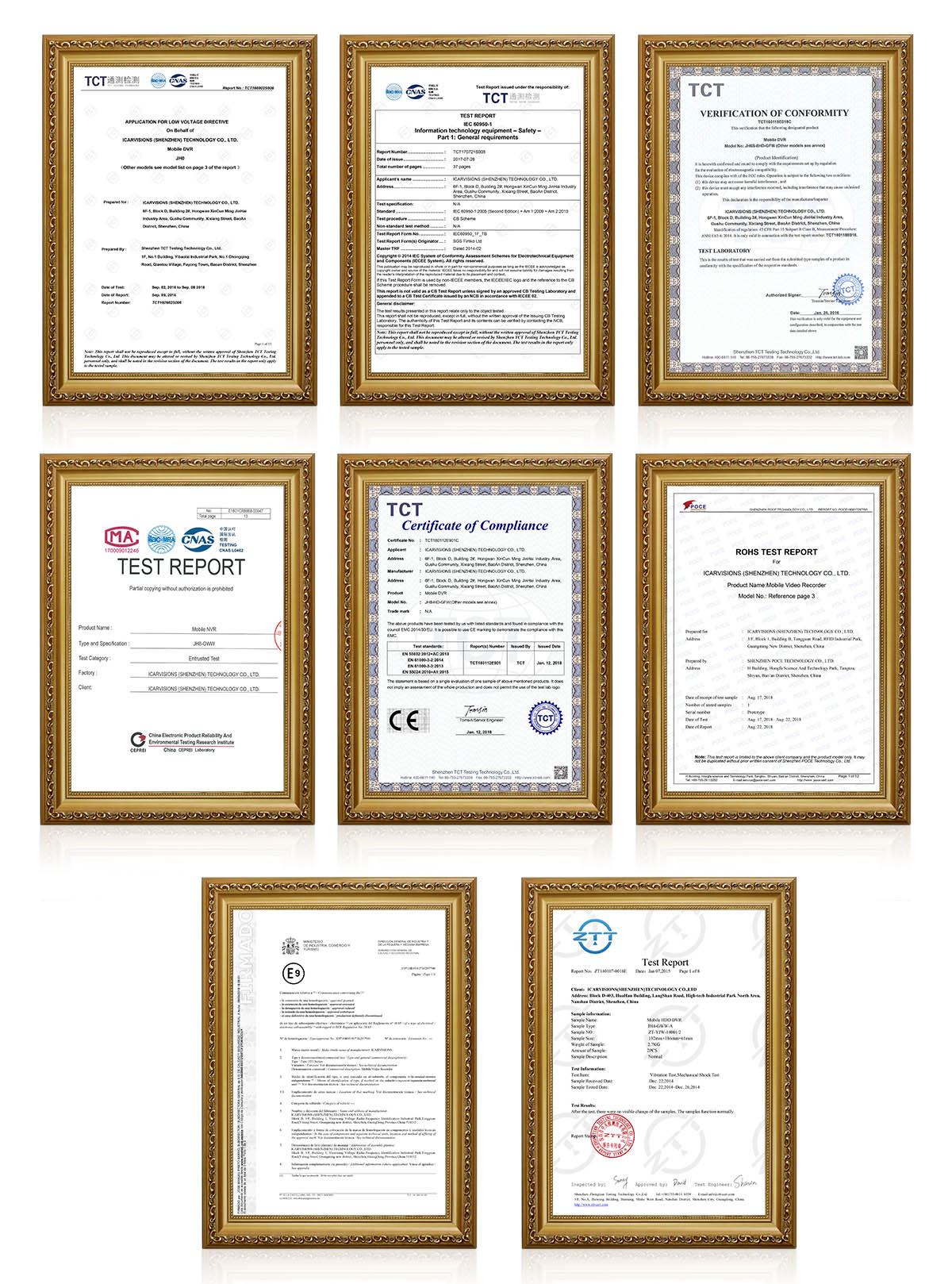 Product Certification in China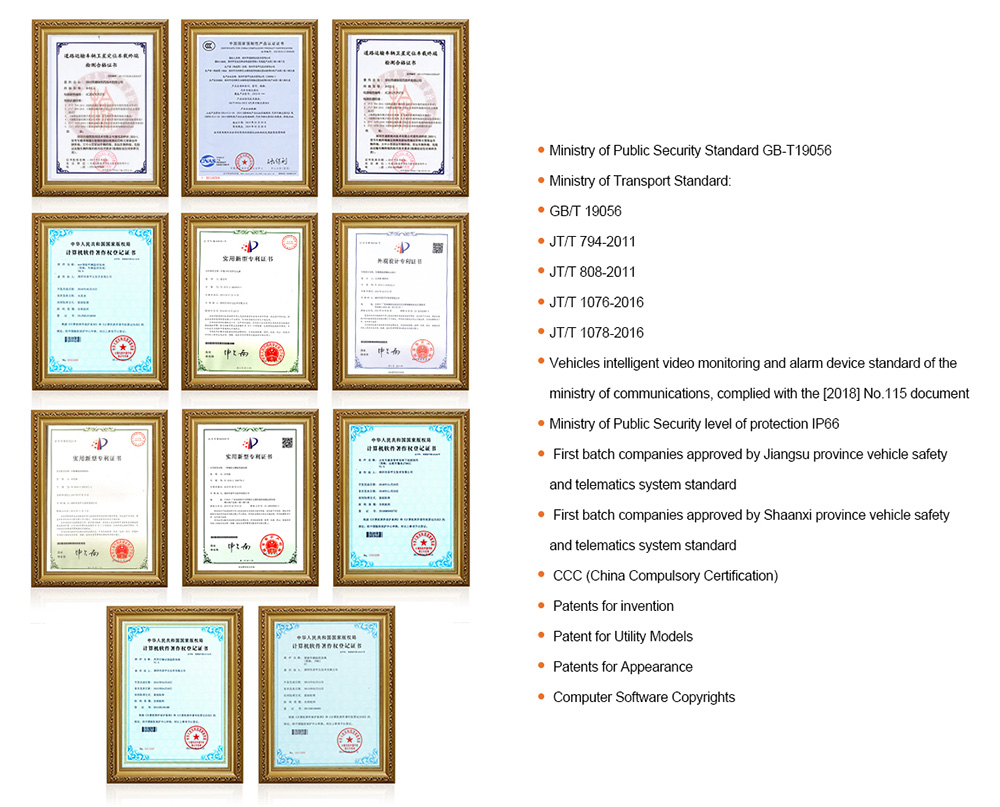 Worldwide Solutions and Offices Across China