Kindly download the latest MDVRPlayer and attched manual.
https://www.dropbox.com/s/4eu0g2e7euc69yt/MDVRPlayer_WIN_8.19.12.16_STD.exe?dl=0
update content:
1. Compatible with missing avi files, self-built file duration and index.
2. Fixed the problem of incorrect file playback speed after conversion to standard avi / mp4 files. The conversion requires the customer to enter the correct file frame rate (fps).
3. Optimize the conversion of H265 files.
4. Fixed noise when converting avi files to standard avi / mp4.
5. Fixed that clicking Cancel does not restart MDVRPlayer, but also restarts the function.
6. Fixed H265 fast forward / rewind.
7. When the display trace is not enabled, no trace is drawn.
8.Fix encrypted avi file to mp4 unsuccessful
9.Convert encrypted avi files to unencrypted files in batches
10.Add video timeline under the video return visit interface

How to change MDVR Player's Google MAP API-20191218.docx
How to get Google MAP API KEY.
1, You need create a goolge account first.
You can use link: www.google.com
2, Link to below web site and log in with your account.
https://console.developers.google.com/apis/library?project=sacred-pipe-135123&pli=1
3, You need to create a project first and then create a API Key (Server API Key),and you need to pay for it.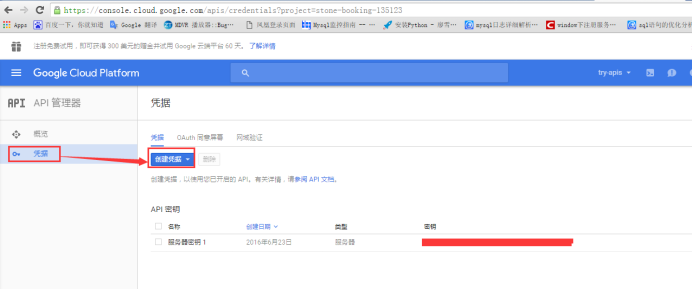 4, Select the "Google Maps JavaScript API ".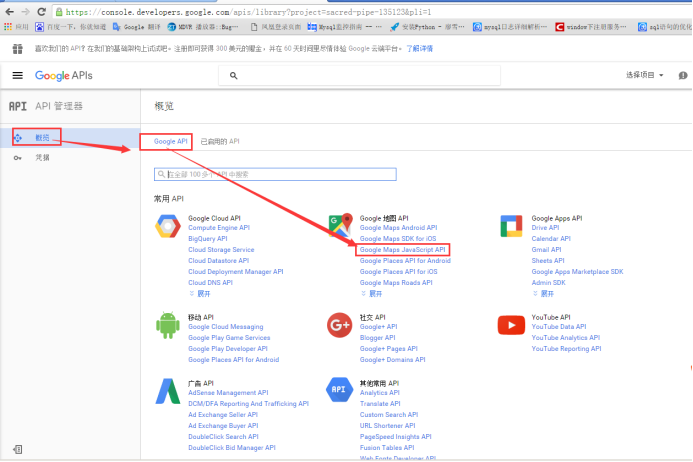 5, Click the Enable button.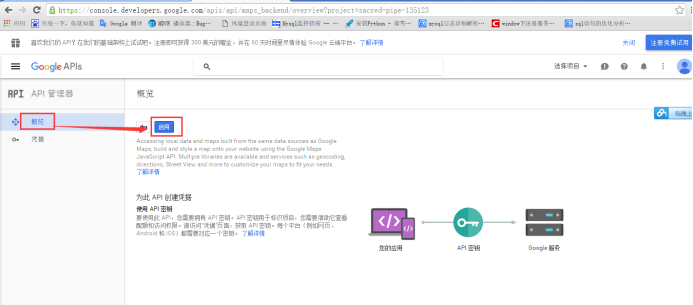 How to add Google MAP API KEY.
6. MDVRPlayer get the map key from Local side.
6.1 Select the local.
6.2 Fill in the Google MAP API KEY.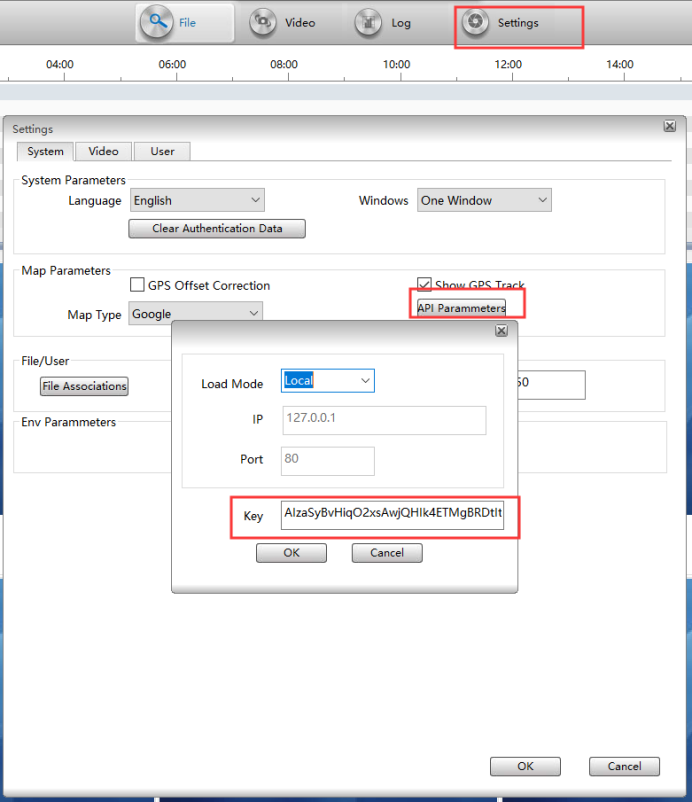 7. Restart MDVR Player.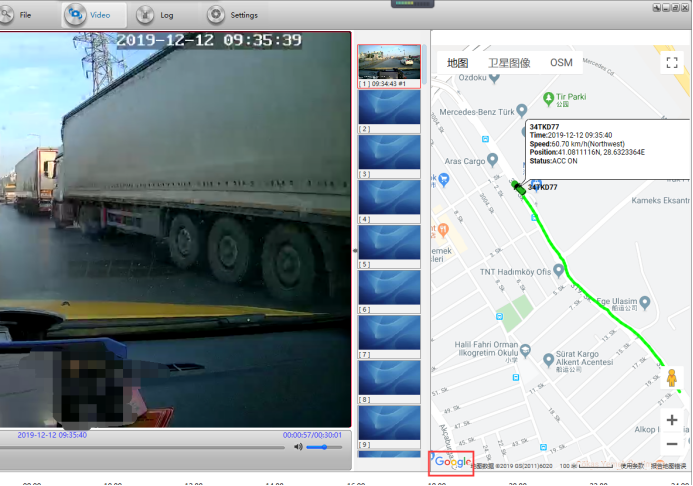 8. MDVRPlayer get the map key from IVMSServer side.
8.1 Select the Server.
8.2 Fill in your IVMS Server WAN IP and Web port.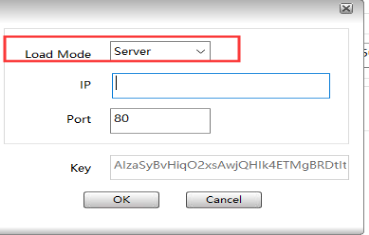 8.3 You should add the MAP API KEY in your IVMS Server side.
8.31 Use Note book Open file "gmap.html"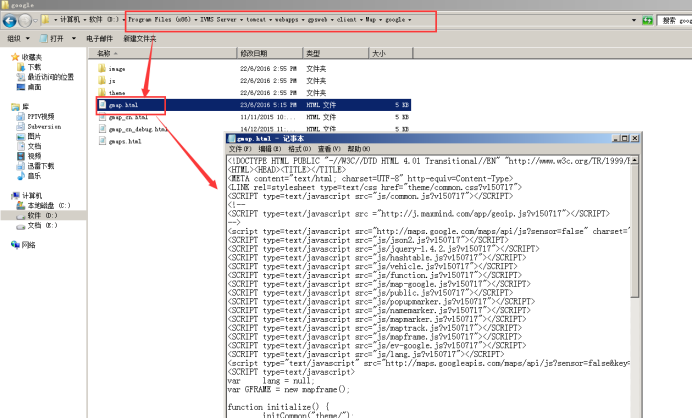 8.32 To remove the following words.
<script type=text/javascript src="http://maps.google.com/maps/api/js?sensor=false" charset="utf-8"></script>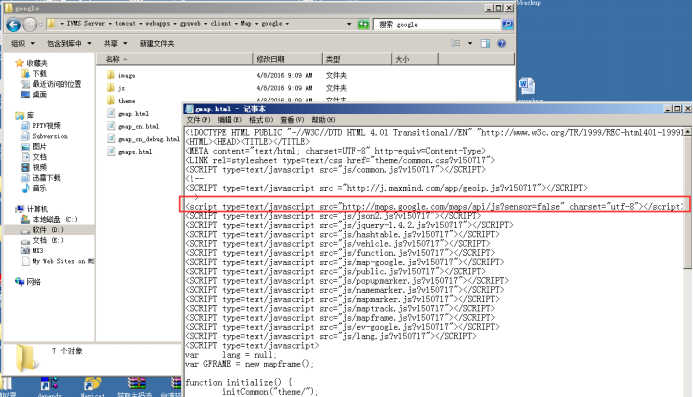 8.33 Add below words to the same place and input your API Key.
<script type=text/javascript src="http://maps.google.com/maps/api/js?sensor=false&key=AIzaSyC222a222222222MyBcNzzZ_XJDU" charset="utf-8"></script>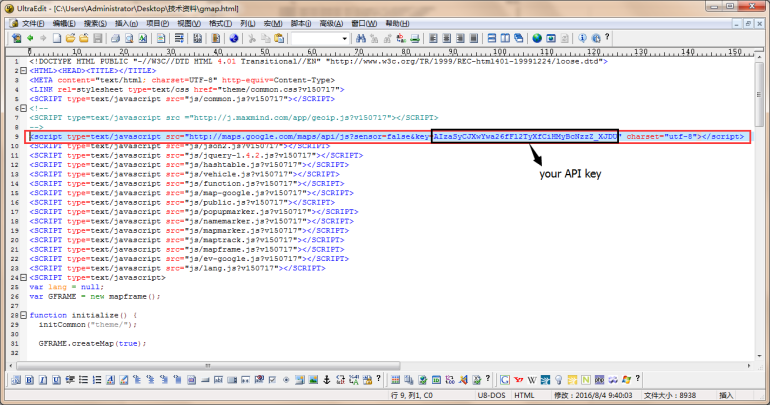 8.34 Restart IVMS Server and MDVRPlayer.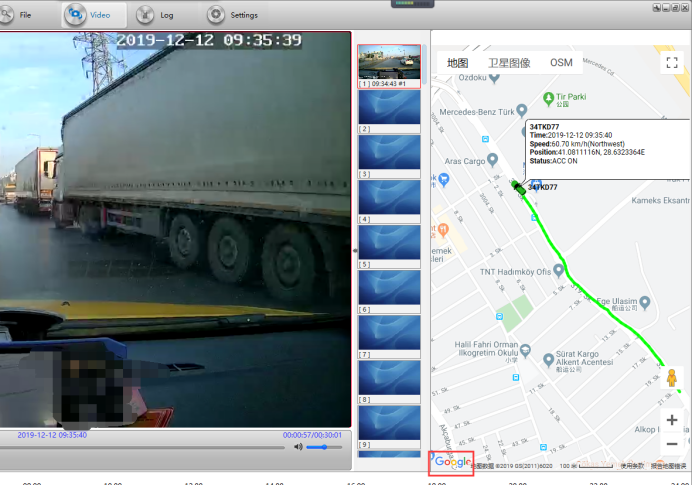 FAQ DOWNLOAD

Google map of MDVRPlayer.docx