Frist. Choose device and select " Batch Upgrade".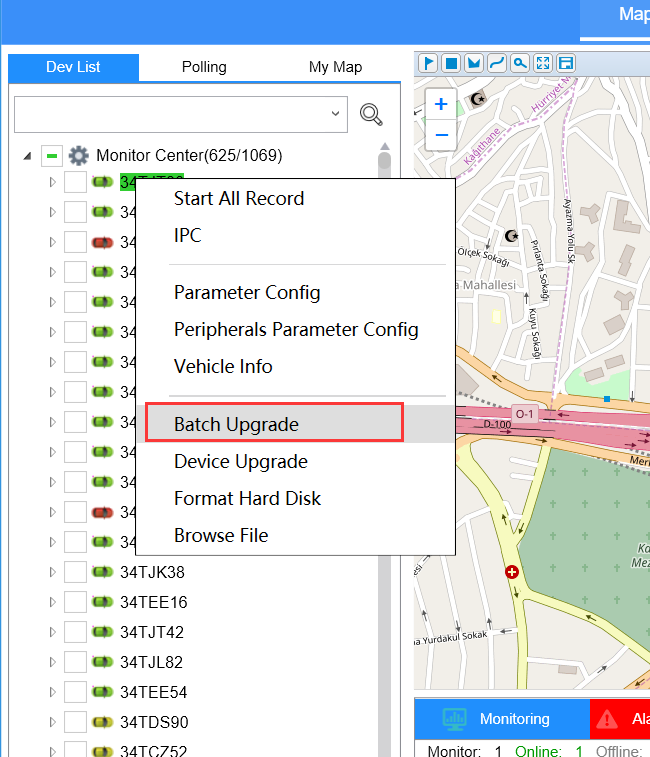 Second. Click the " Get File"

Third. Please upload the firmware file before you do the following steps.
Then double click the firmware.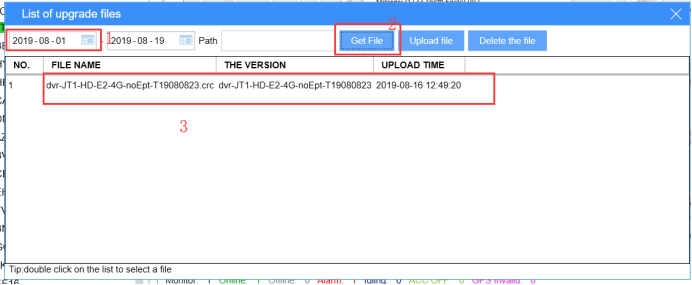 Fourth. Select the devices which you need and click " OK ".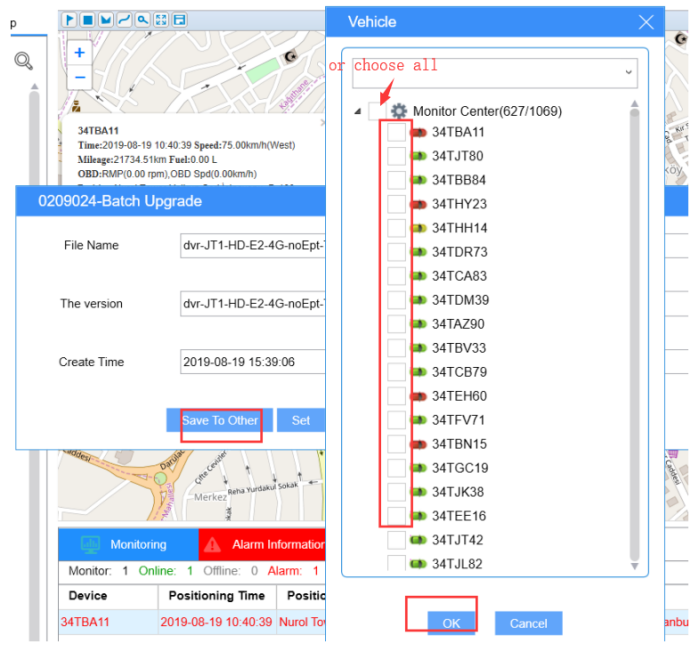 Finally. Please click the " set ". The firmware will be upgraded as long as it was online with the task.

FAQ DOWNLOAD

Batch Vehicle upgrade firmware.docx