When we add the Google API to server side, we also find the map still not working, also the web still can not show the location, then we need to check if the API is working or not.
1. First, open the server insatllation directory, find the API at this side, then copy it.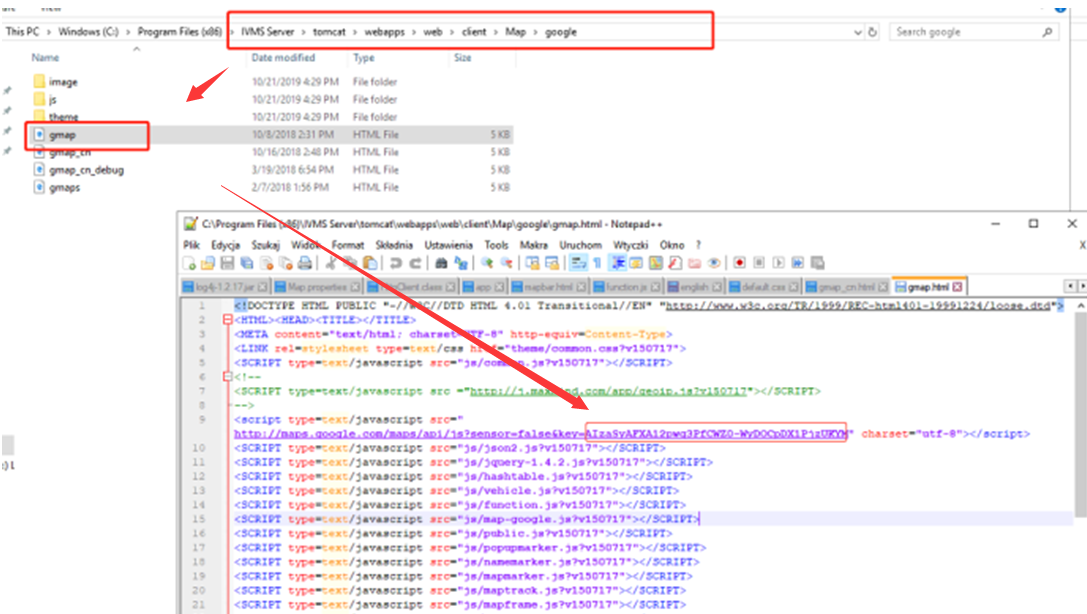 2. Find a position and copy the latitude and longitude, put it and the API key to this link, then open it at the web browser side to check if it is working.
https://maps.googleapis.com/maps/api/geocode/json?sensor=true&key=AIzaSyAfaTkmtKTOfeY0n70yGj8z0x8arWsabxd&address=25.575895,-100.004768

3. If it is working, it will show like picture 1, if it is not working, it will show like picture 2.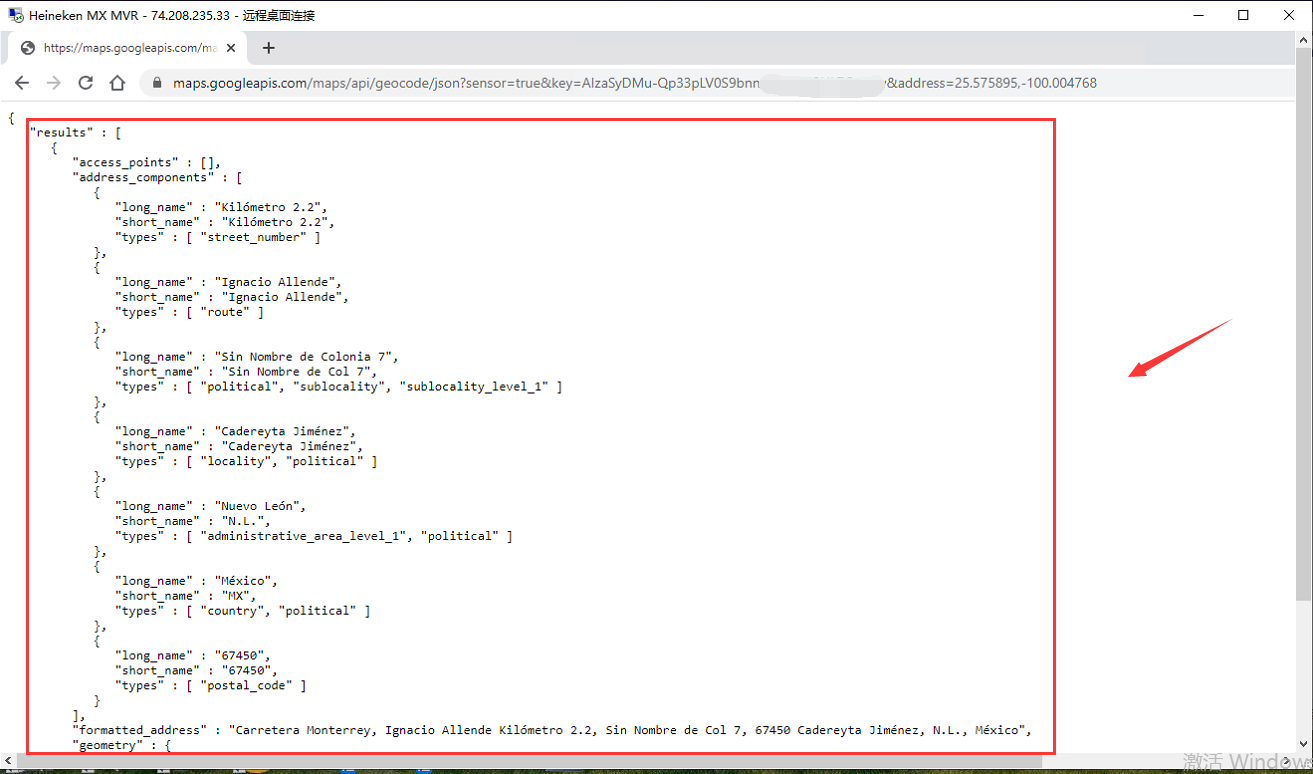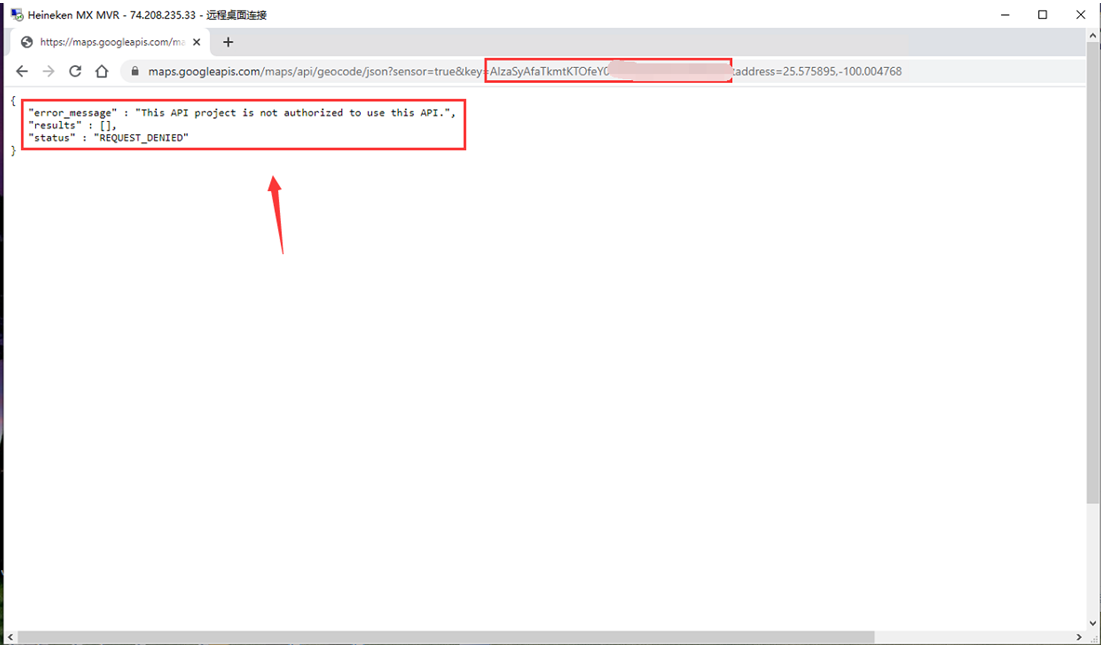 FAQ DOWNLOAD

How to check the Google API is working or not.docx