1.Config the Storage Server.Go the web server and choose the Storage Server, add the device that you select.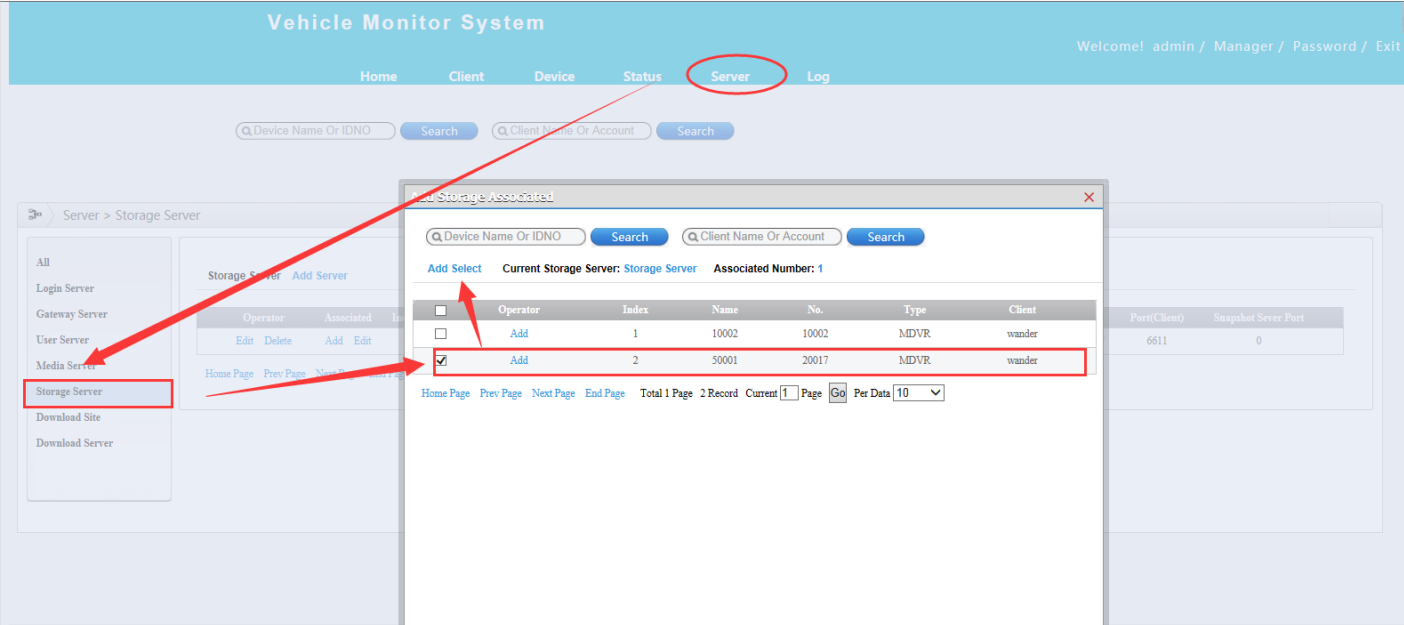 2.Config the Email and test email on the Server Manager.Go to the Server window and chose Email Config, then fill in the email address, password and other blanks that marked by the red symbol(These settings are all your target email). And you can test your email configuration after setting completely.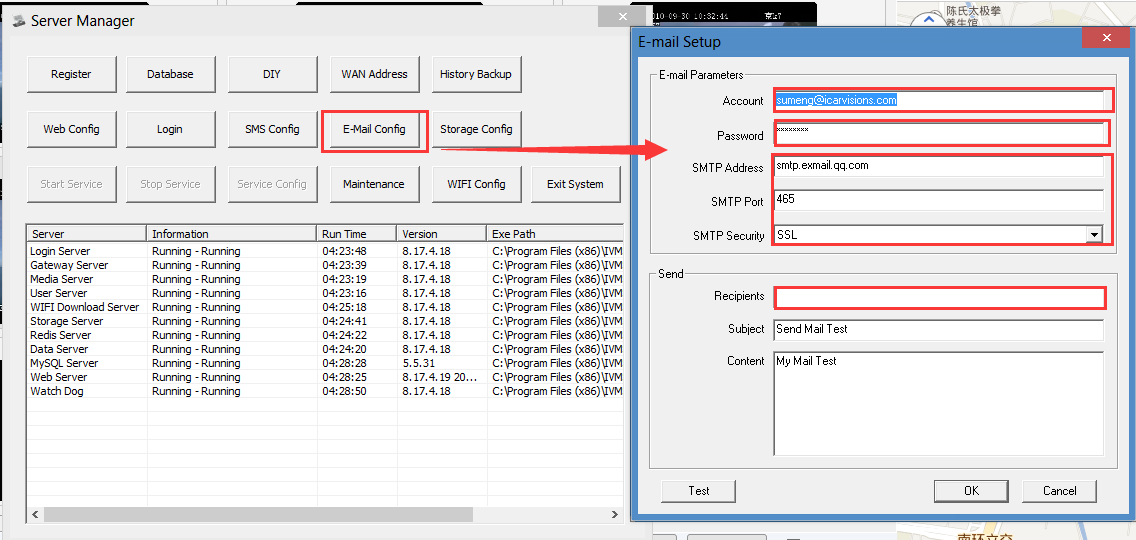 3. Enter into the Vehicle Management System to set the Alarm Management.Chose device and select Alarm Management, mark on the device and chose the type of the alarm which you want. Second, mark the email mode and text the target mailbox and other settings.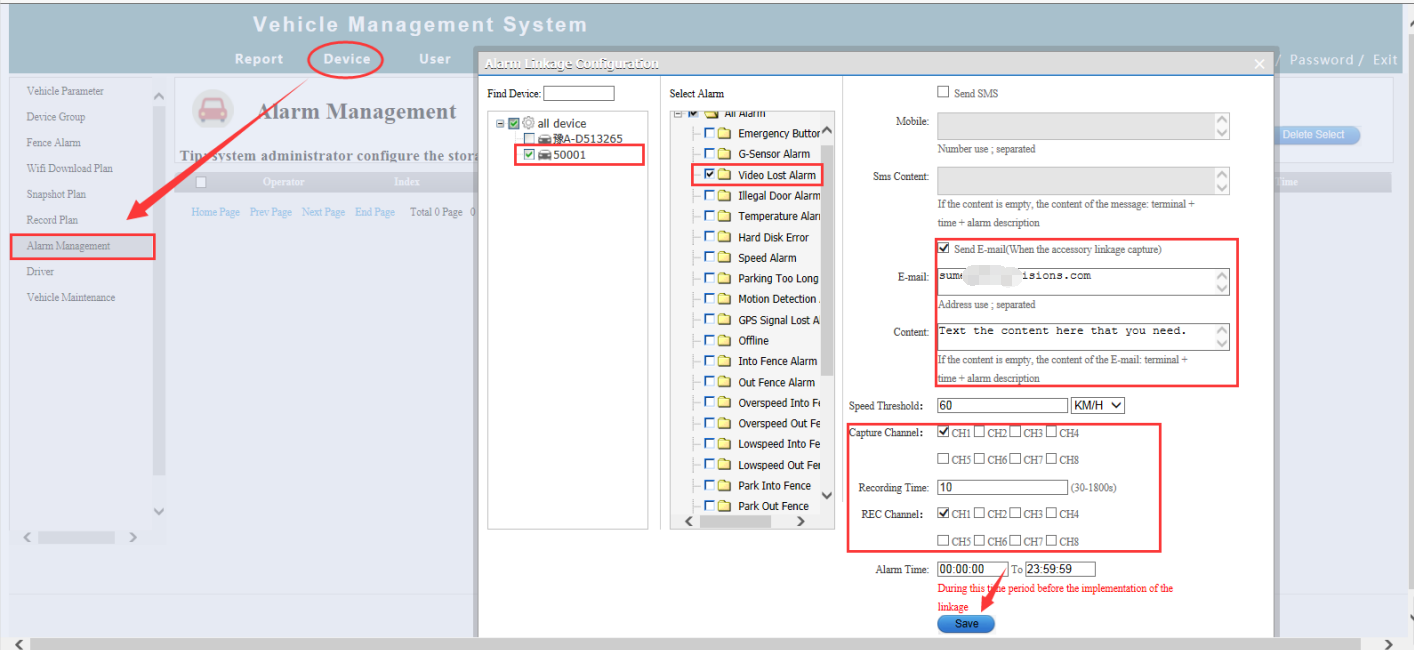 4. After completely finishing these settings, you can find this result when the device triggers the alarm. The alarm information and the capture image will be shown as below. And you can see that there is a alarm email Pop-ups at the bottom right corner. Finally you can read your email and find the alarm content in your email.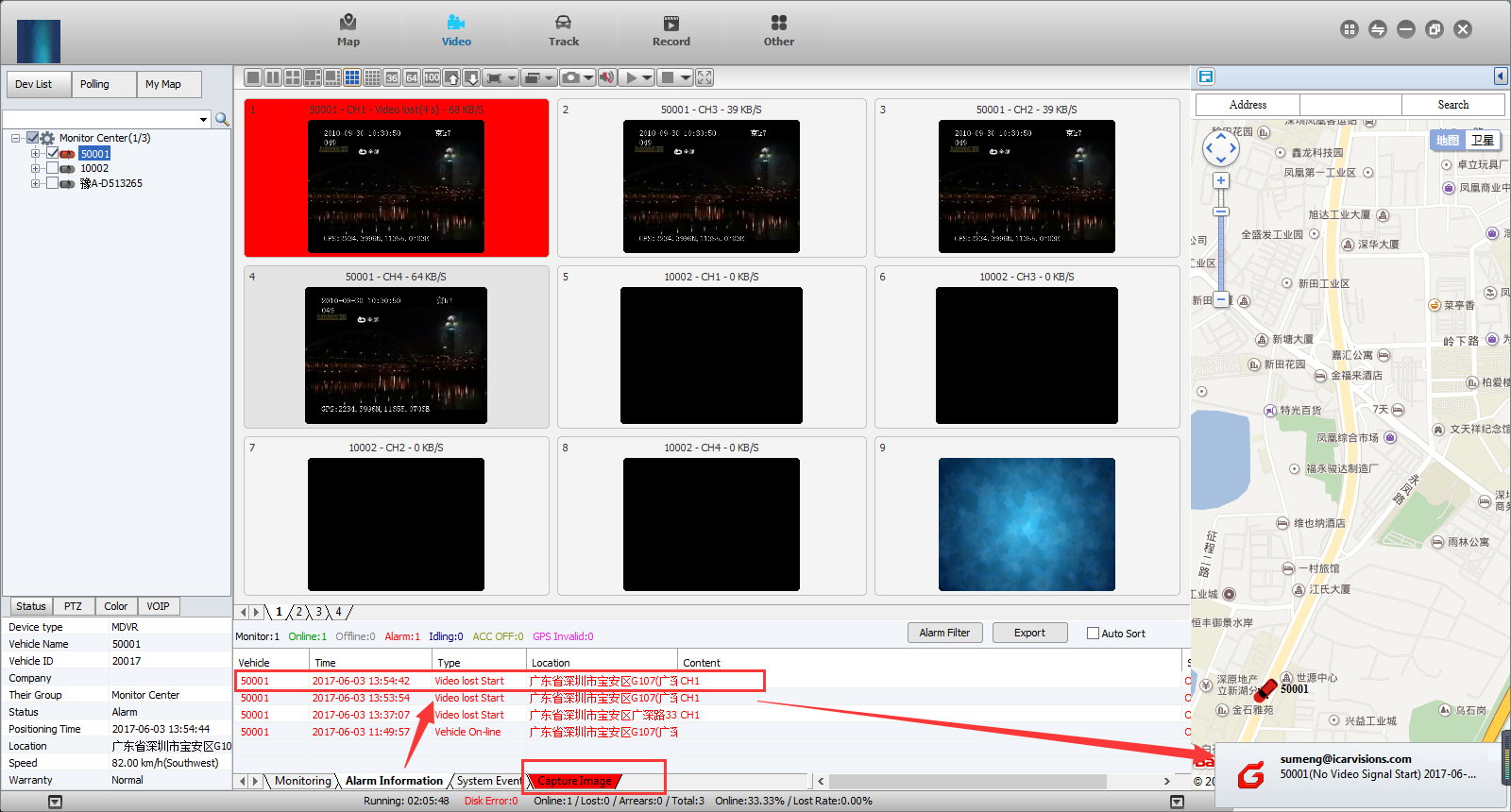 FAQ DOWNLOAD

how-to-config-alarm-email-for-vehicle-mobile-dvr-254.pdf

how-to-config-alarm-email-for-vehicle-mobile-dvr-254.docx