1. First, stop the IVMS Web Server, then open the IVMS installation directory, find server.xml file.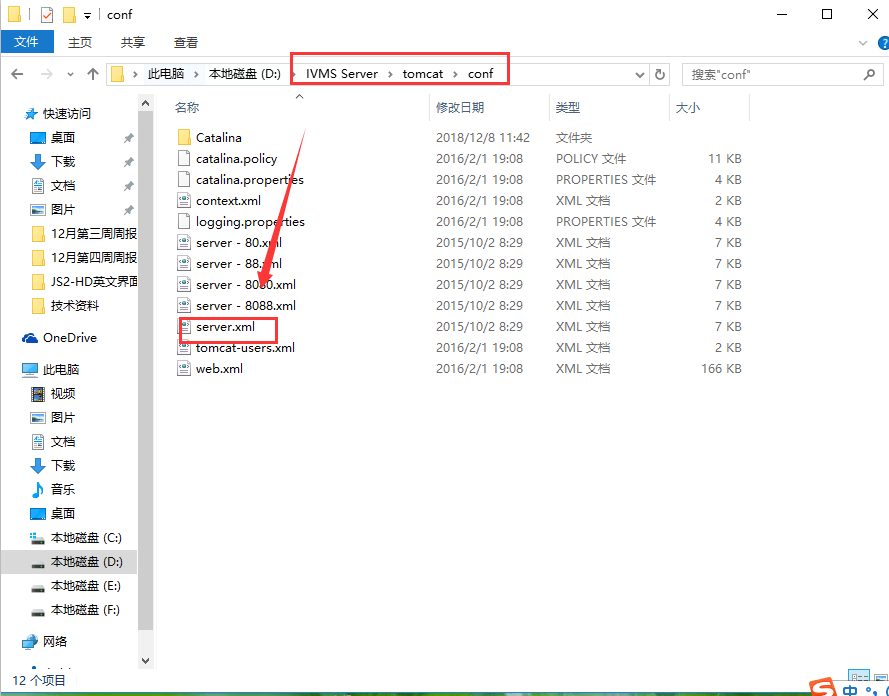 2. Open the file and find the place change the web port to what you want, then save it.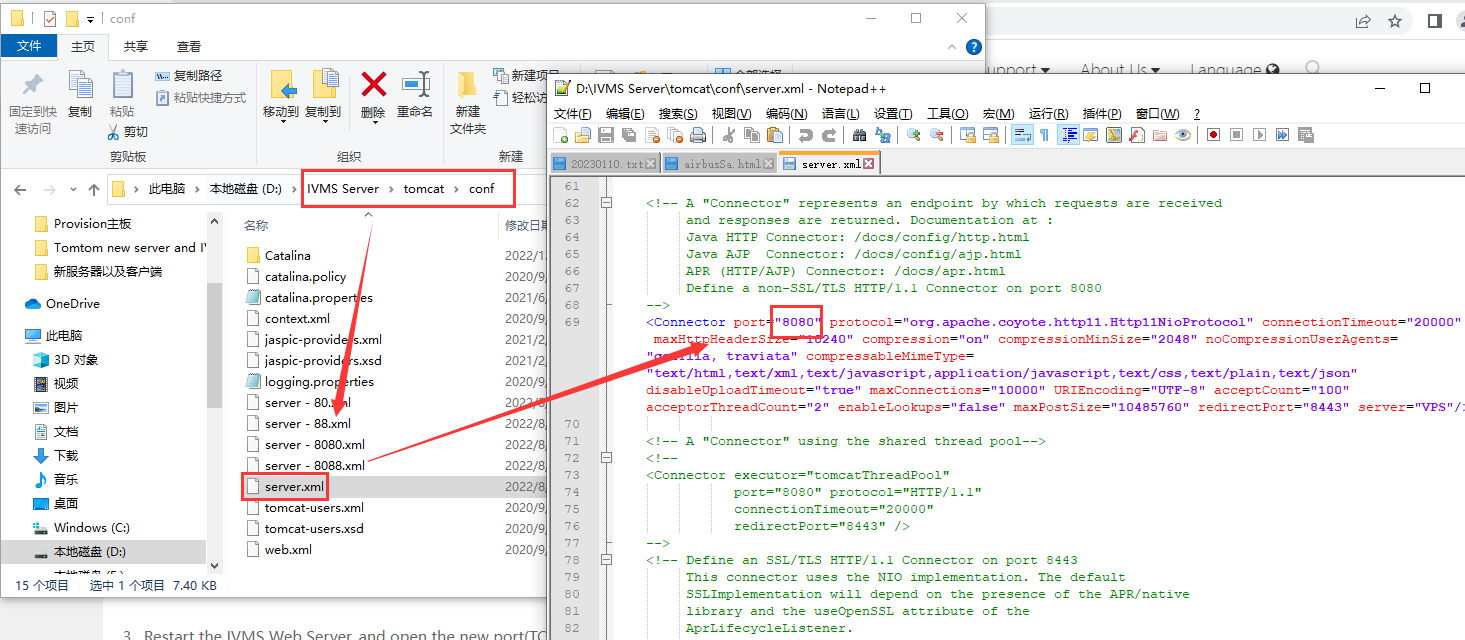 3. Restart the IVMS Web Server, and open the new port(TCP) in your router or firewall, then it will working.

FAQ DOWNLOAD

How to Change the IVMS Server Web Port.docx