For our MDVR, it can connect 960H camera and AHD 960P camera, sometimes customer will get error when they connect the camera, then they told us we can not support AHD 960P camera.
1. For 960H camear, it is more than D1, maybe 1200TVL, you can connect it to these channel mode, this mode also can connect D1(700 TVL) camera,etc.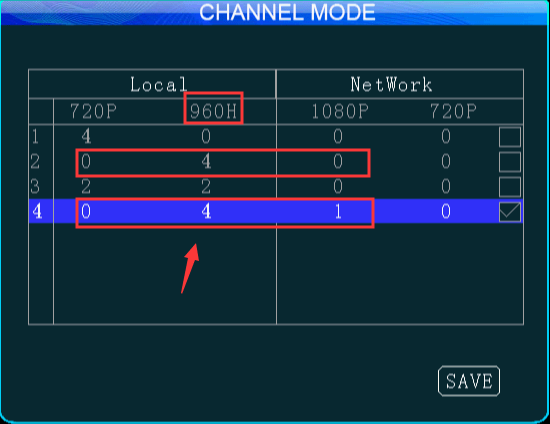 2. For 960P camera, it is a AHD camera, we can connect it to the AHD720P camera mode, it will record 720P video, you need to choose the channel mode which support 720P.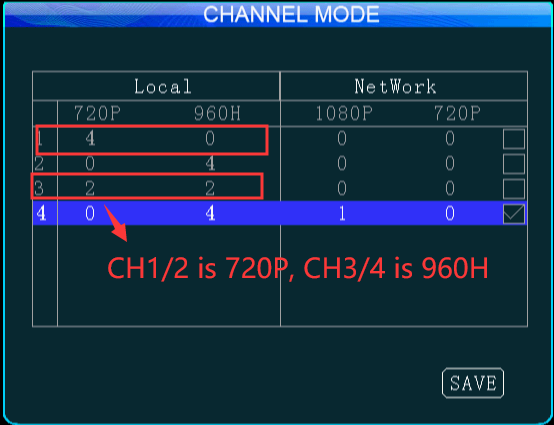 3. If you had choose the right channel mode, and it still show video loss, you need to check the display setting.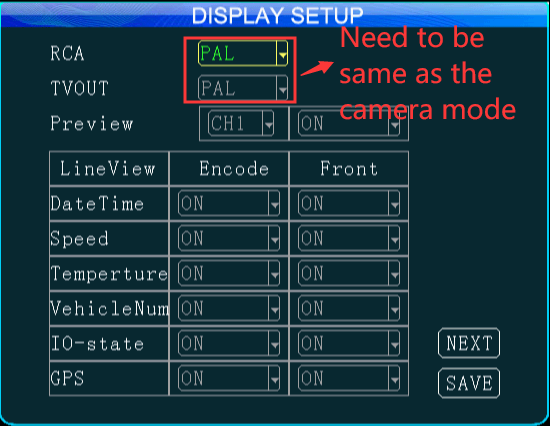 FAQ DOWNLOAD

How to distinguish 960H camera from 960P camera.docx