First, maybe you need to update the server because the older server may not have this setting.
The latest server version you can download from this link:
https://www.dropbox.com/s/n6wklayxwt8zs39/New%20server-20220628.zip?dl=0
Or you can contact us to get the newest server.
Second, find the file in server installation directory as below and change the setting: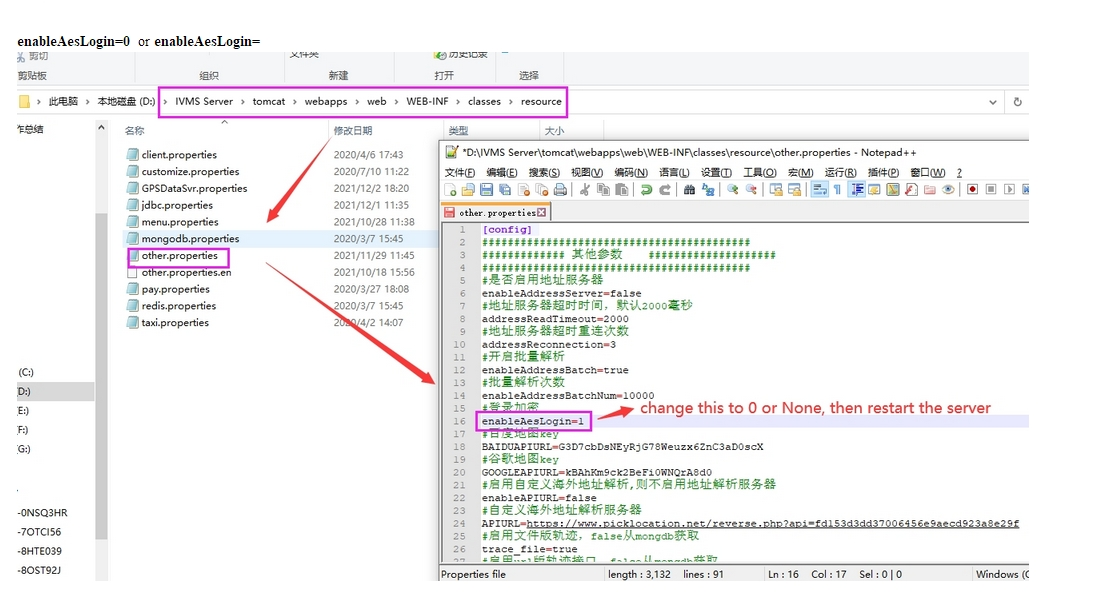 Since our web password had added encryption, if you need to use the password to get the seesion ID, then need to change this.
Third, restart the web server and clear the browser cache.
After this, you can use the login API, example like below:
1) For Normal user login: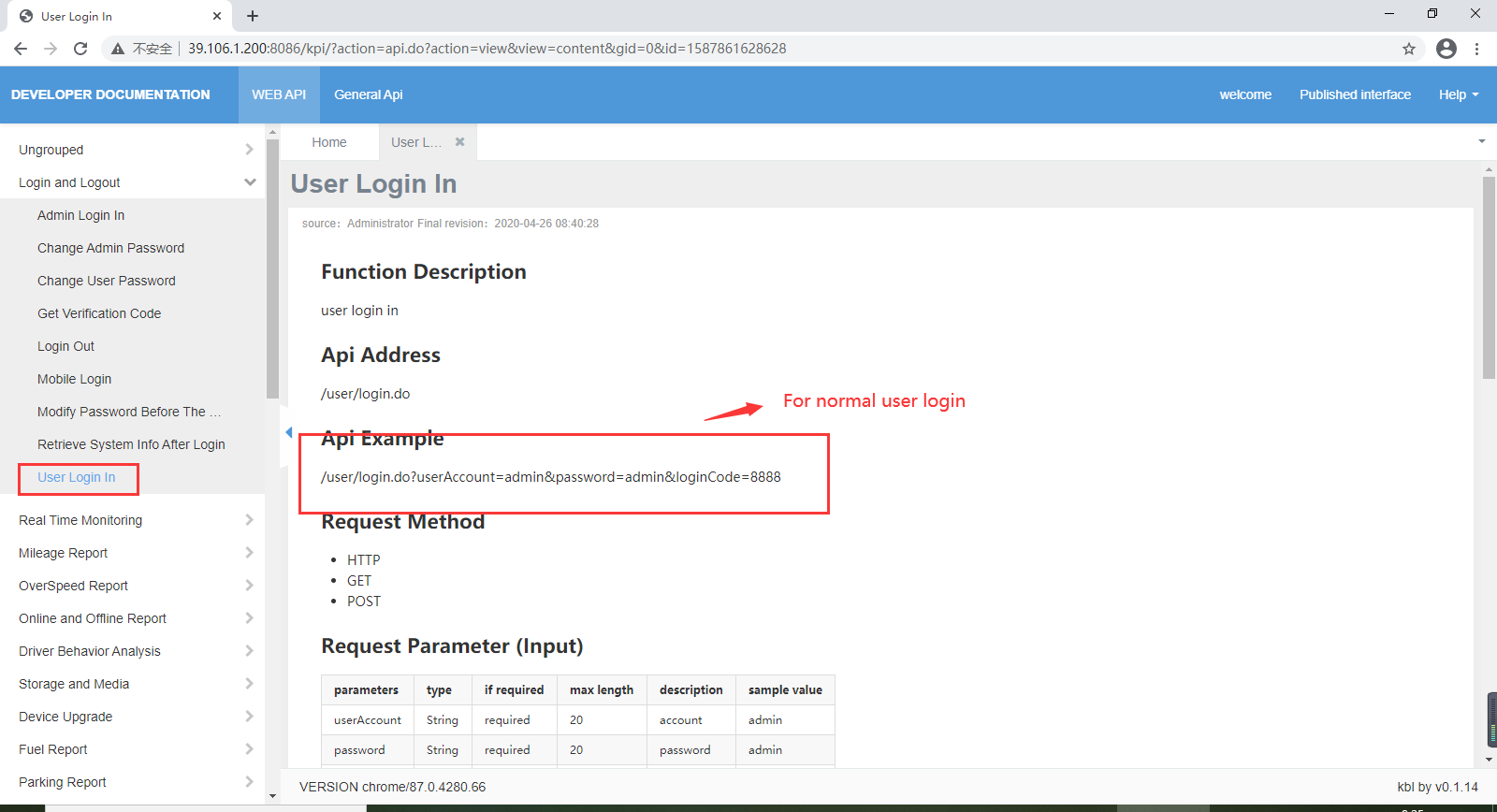 2) For admin user login: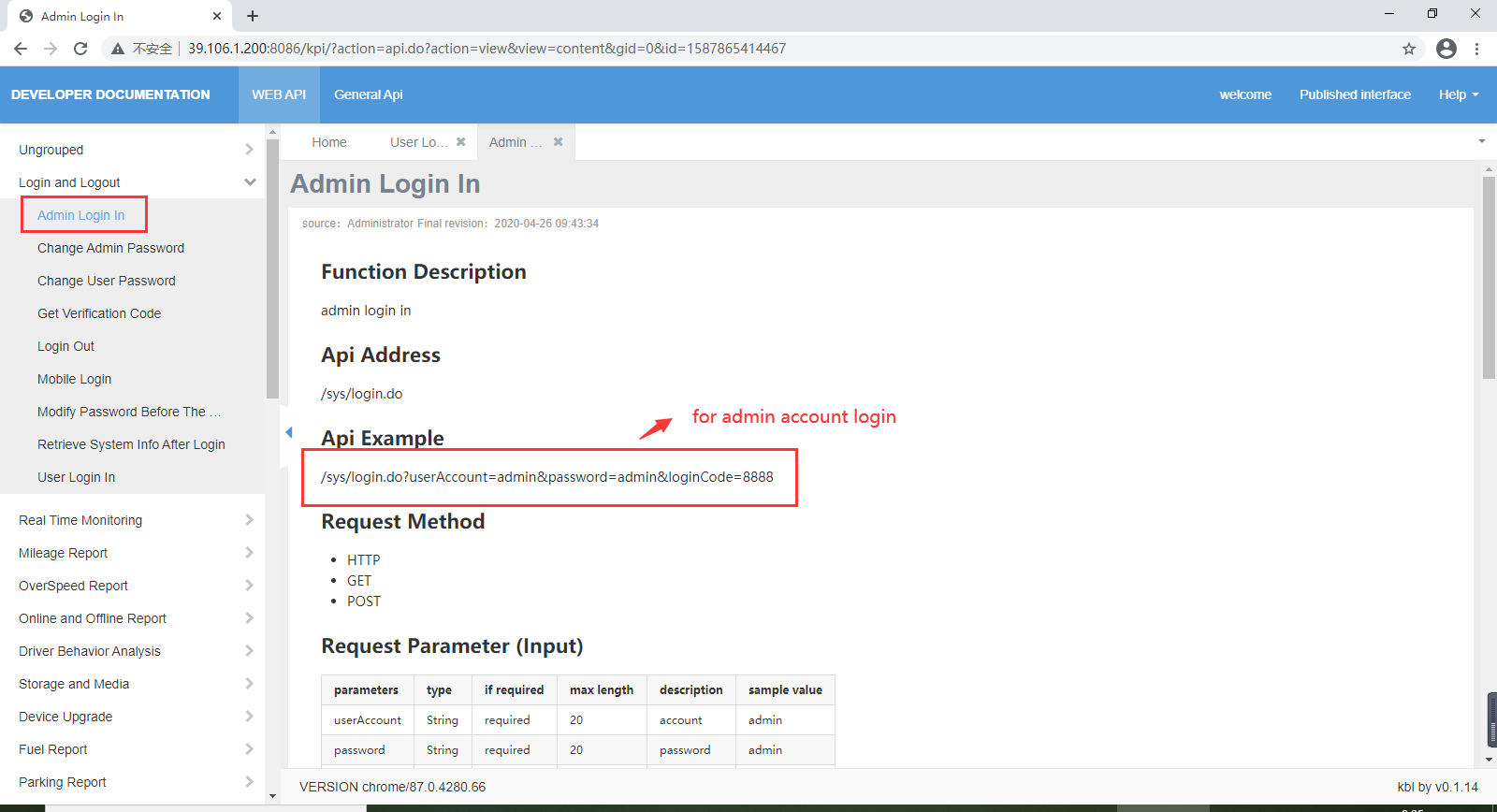 Fourth, call verification code(loginCode) interface:
http://192.168.168.247:8080/code/verificationCode.do
(8080 is web port, you need to change it to your web port)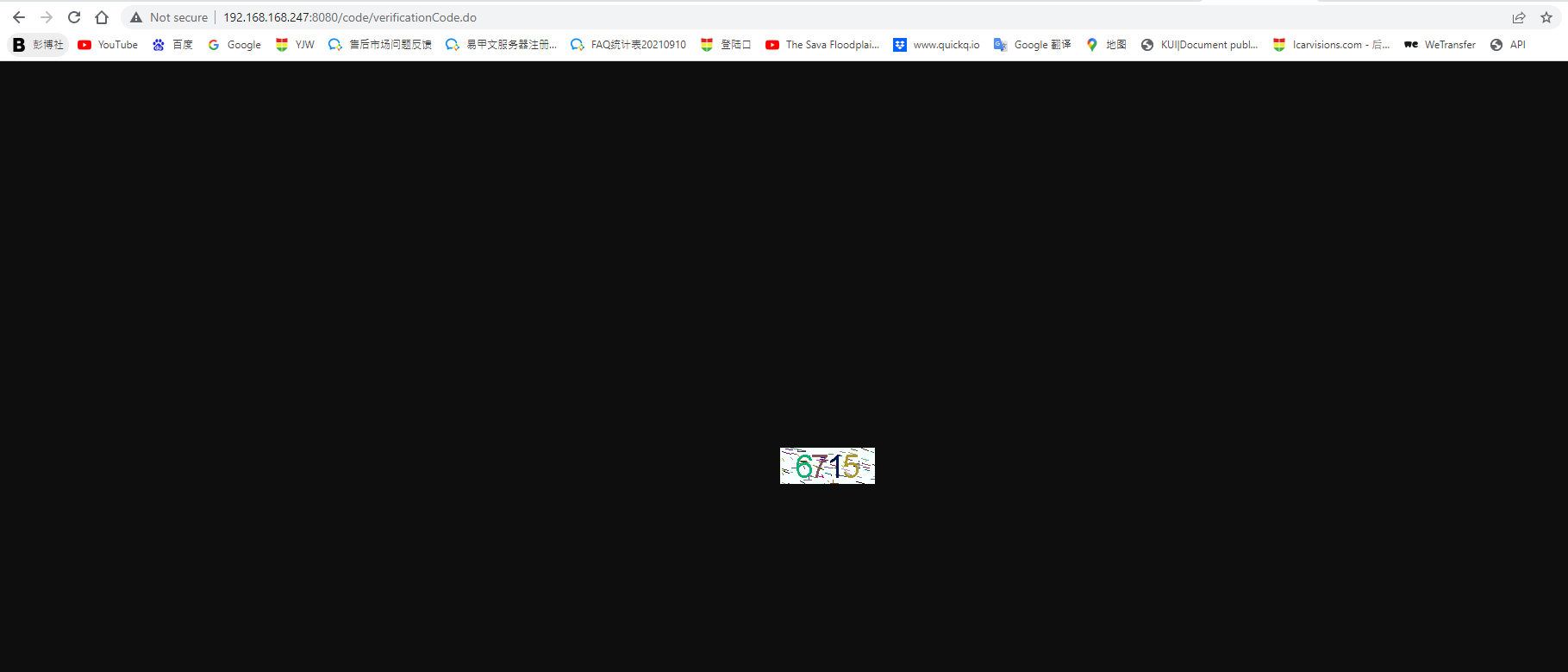 Fifth, call Login API, loginCode is got from above step.
http://192.168.168.247:8080/user/login.do?userAccount=admin1&password=000000&loginCode=6715