1. First, you need to Sign the User Agreement and Disclaimer, because this is a very dangerous function, you can get the agreement from our sales or technical support side.
2. Power on your MDVR, and let it online, then use you account login the server web, choose the device you want to open this function, choose these two options and save it.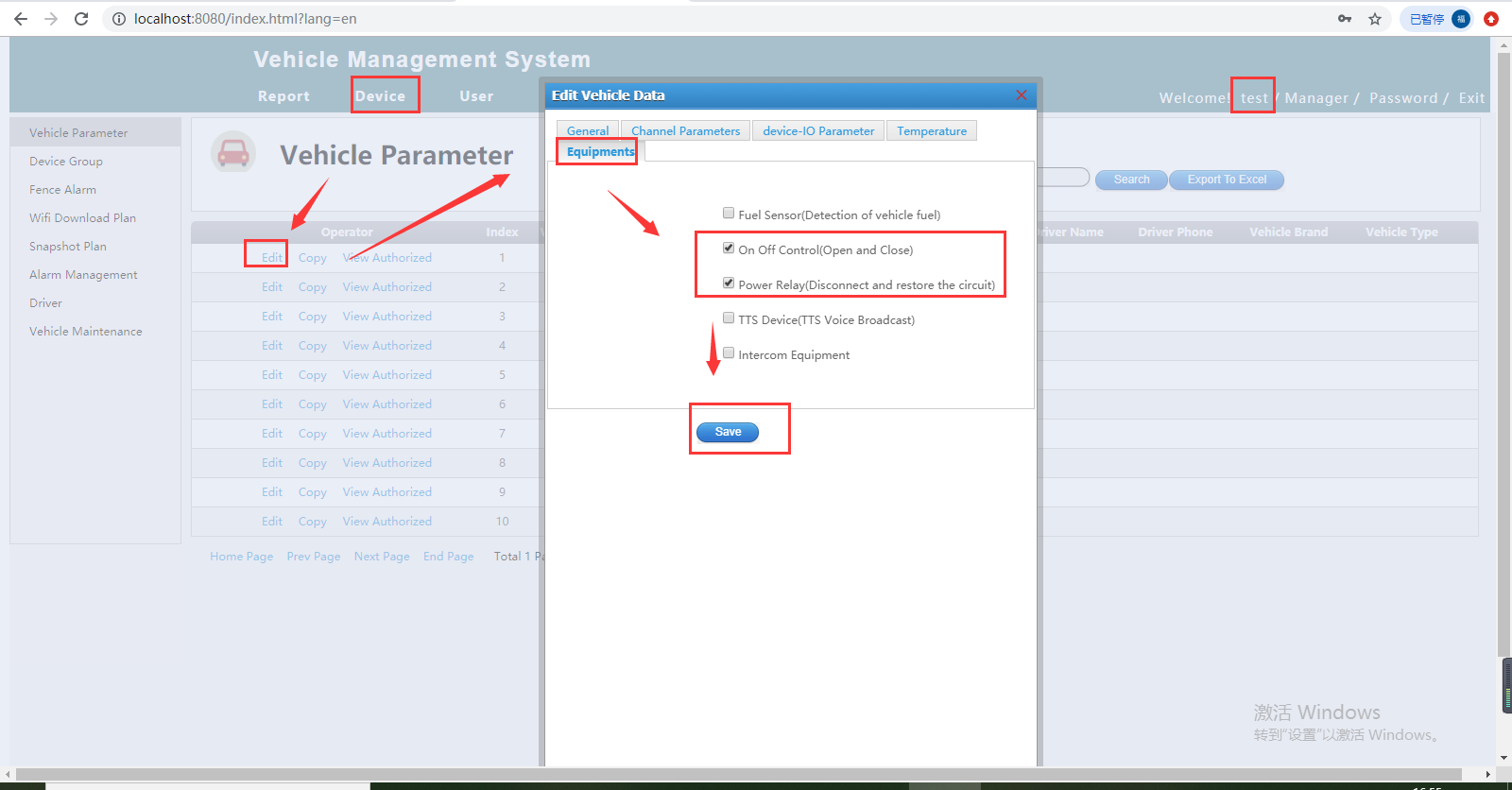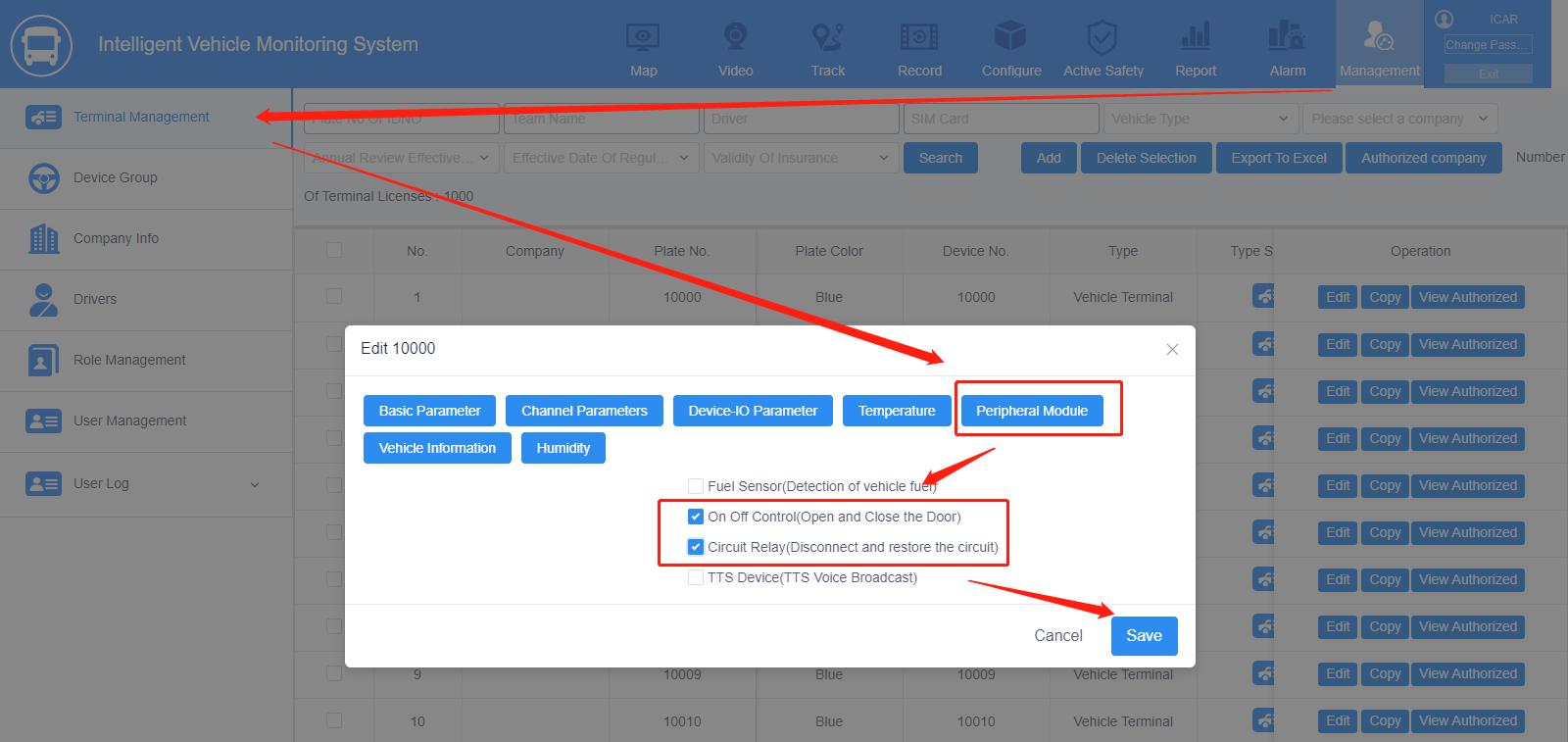 New Server
3. Restart the IVMS Client, and use the account login again, right click the device, then you will see these two functions.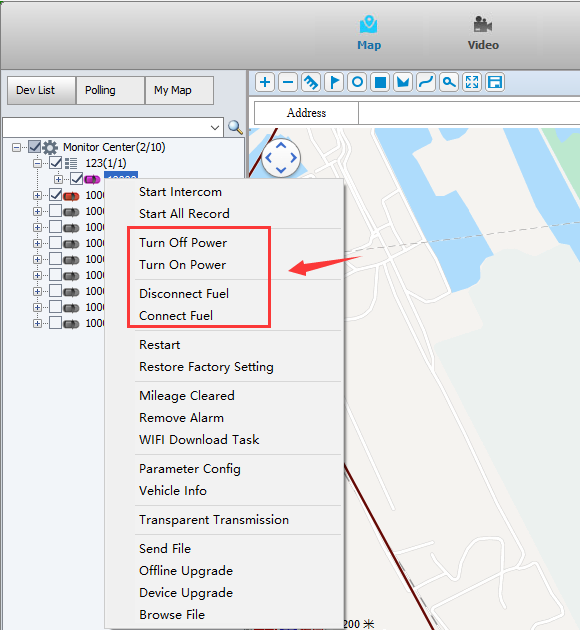 Old Server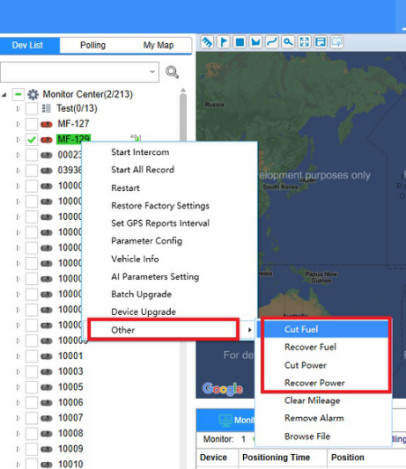 New Server
4. Choose one of them, it will ask for the password, this password is your client account password, after this, it will send a command to MDVR side, and it will has a 12V output, you can use the multimeter measures it from the sensor out1 and GDN cable side.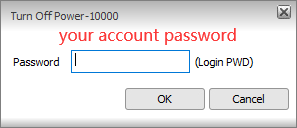 Old Server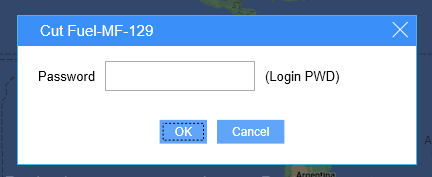 New Server
5. When we get this 12V-out, we can use it connect the relay to control the vehicle's fuel or power.
FAQ DOWNLOAD


How to open the power off & fuel off function.docx