When we finished install the old IVMS Client version, we can not start it and show this error sometimes, then we can fix it like this.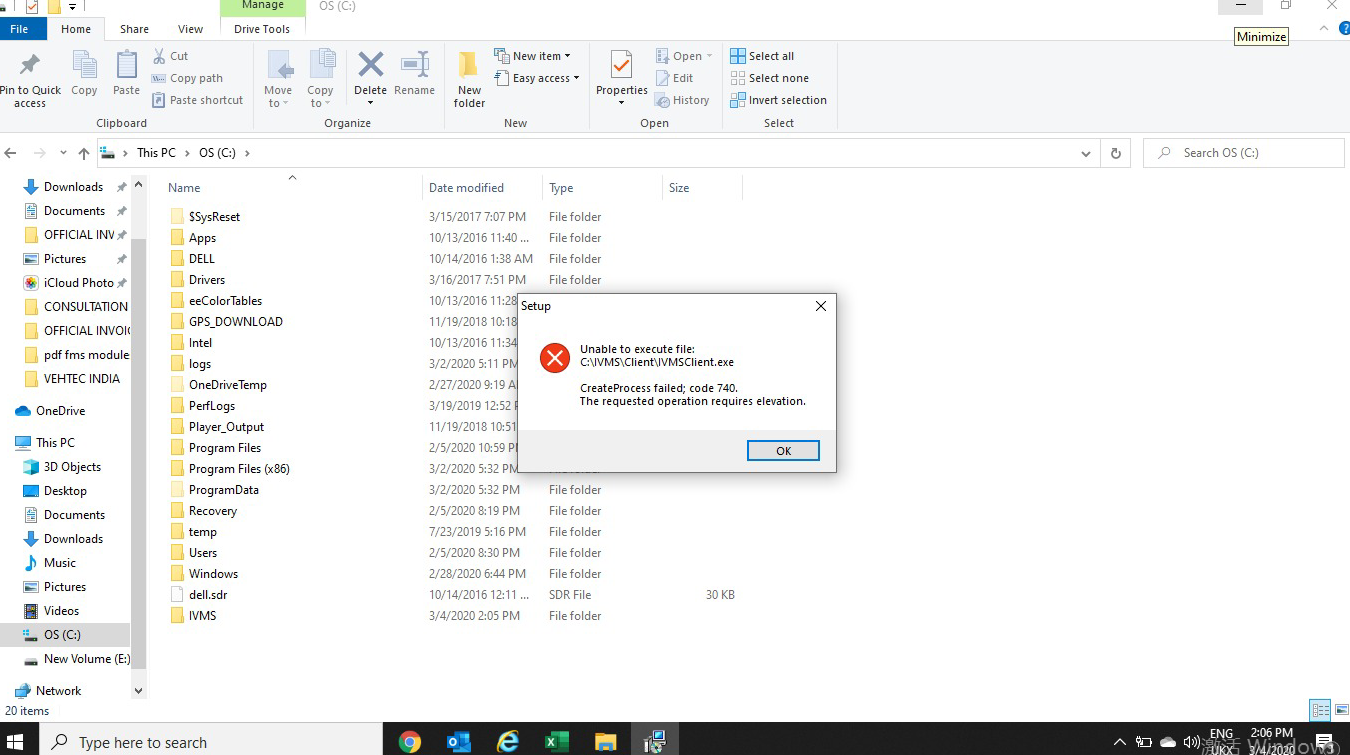 1. Open the disk C, and set the hidden files like this.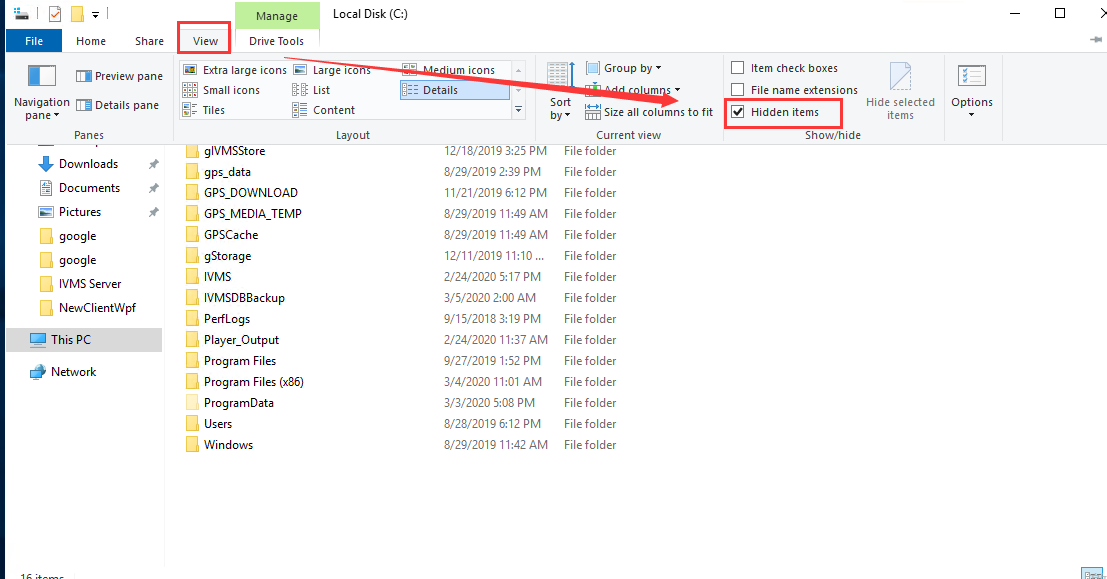 2. Find the cmsv6 folder at this path, then delete it.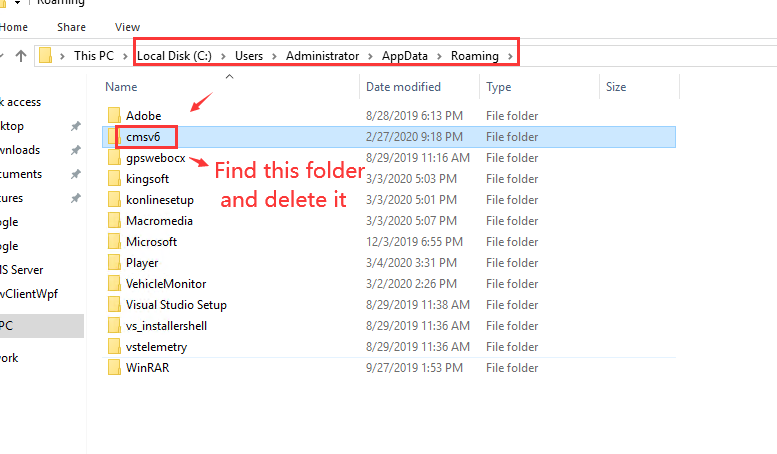 3. Open the IVMS Client again, you will find it is working now.
FAQ DOWNLOAD

How to solve the IVMS Client can not open problem.docx