1. Make sure the device is online, and right click the device to find Device Upgrade.
If need know how to make device is online, please refer to the FAQ:
Online by 3G/4G:https://www.icarvisions.com/faq/how-to-use-3g-4g-online-for-mobile-dvr-227.html
Online by WiFi:https://www.icarvisions.com/faq/how-to-get-mobile-dvr-wifi-online-241.html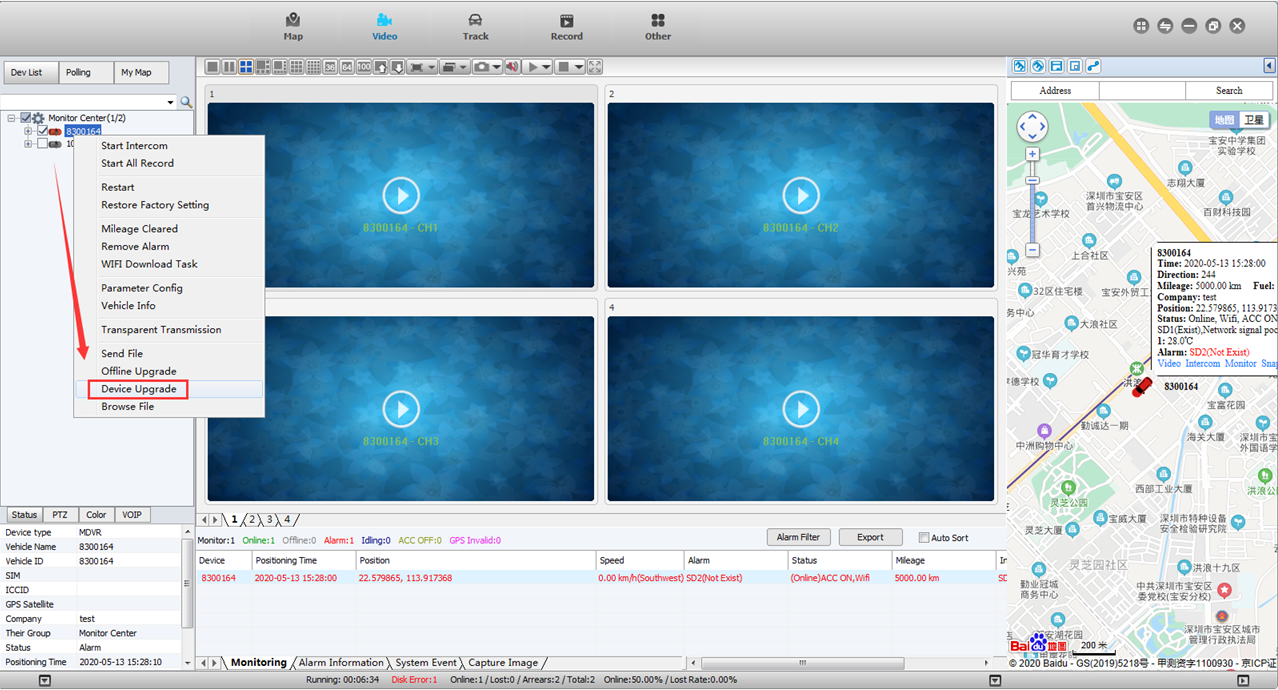 2. Select firmware and then choose the path to find the target firmware version. And make sure the format of the version is .CRC format, normally, we send the compression to protect the firmware.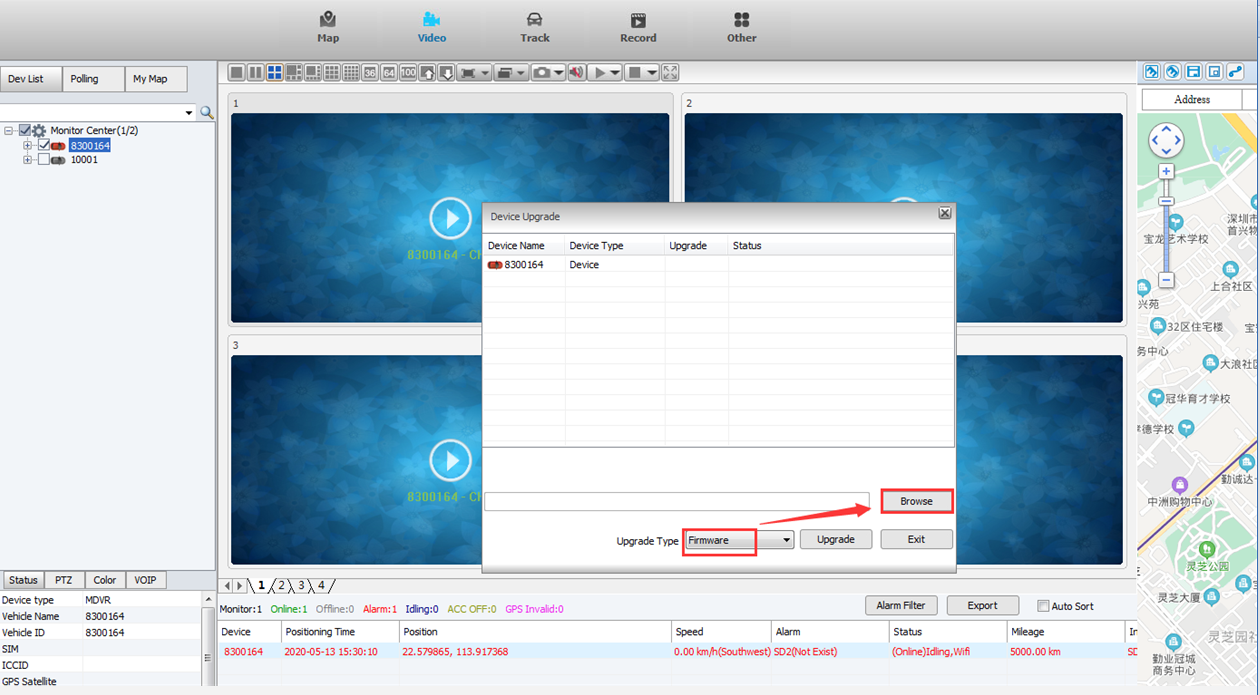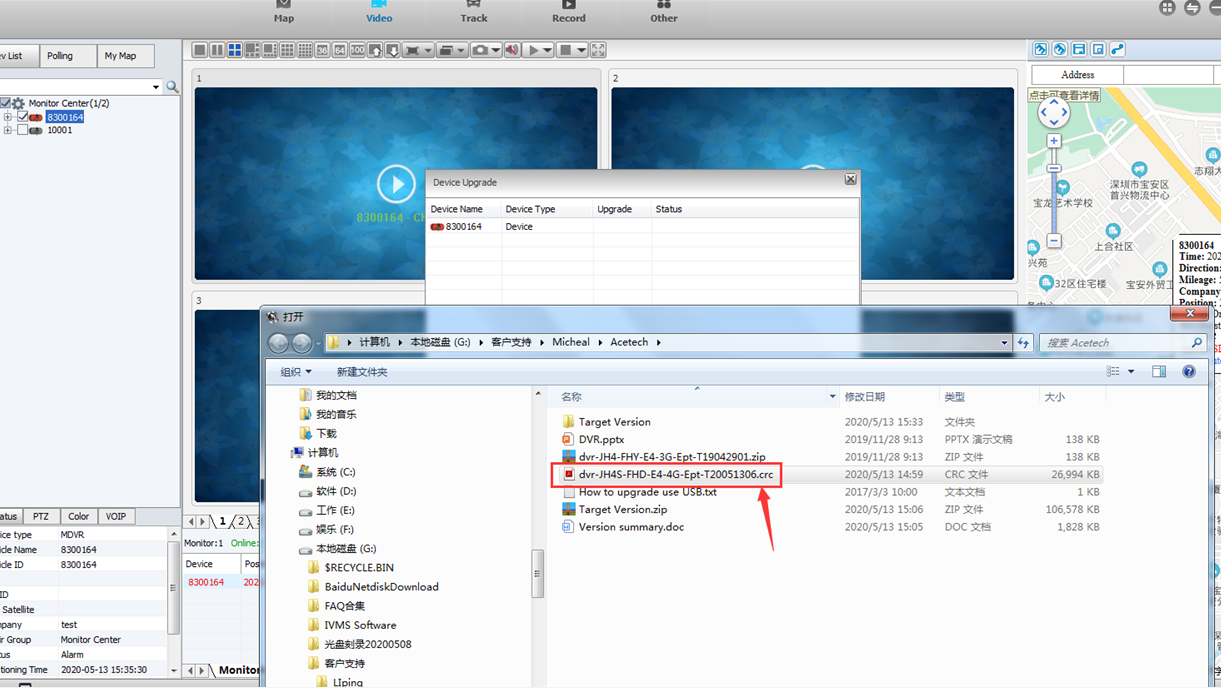 3. After choose the correct, then click upgrade and you can see if the firmware is uploaded completely, if uploaded normally, then if will automatic upgrade the firmware.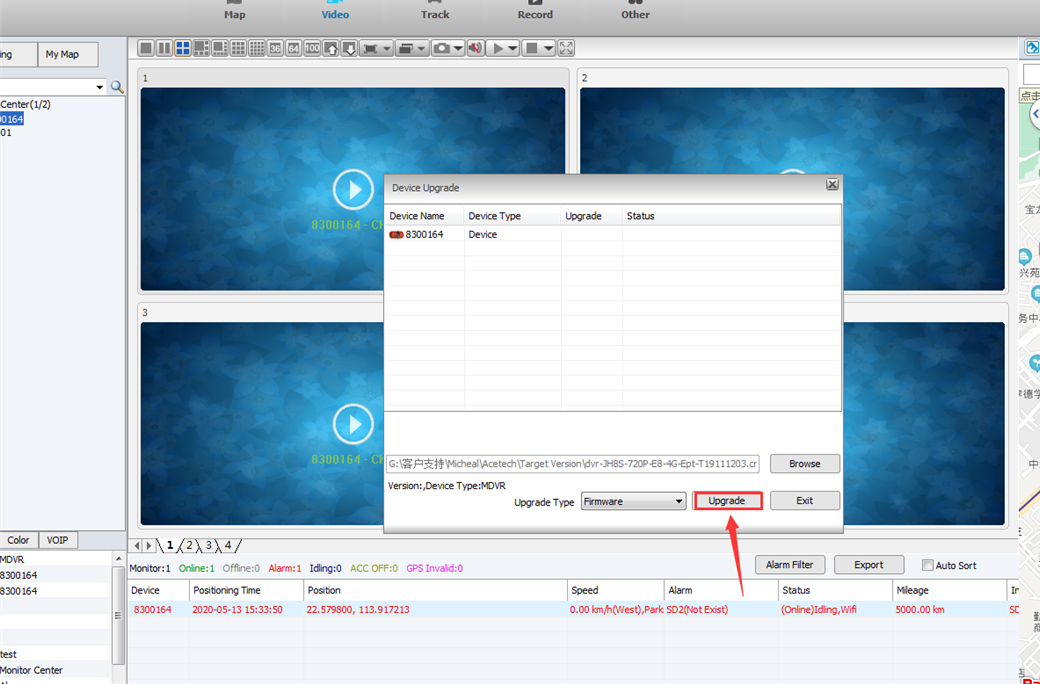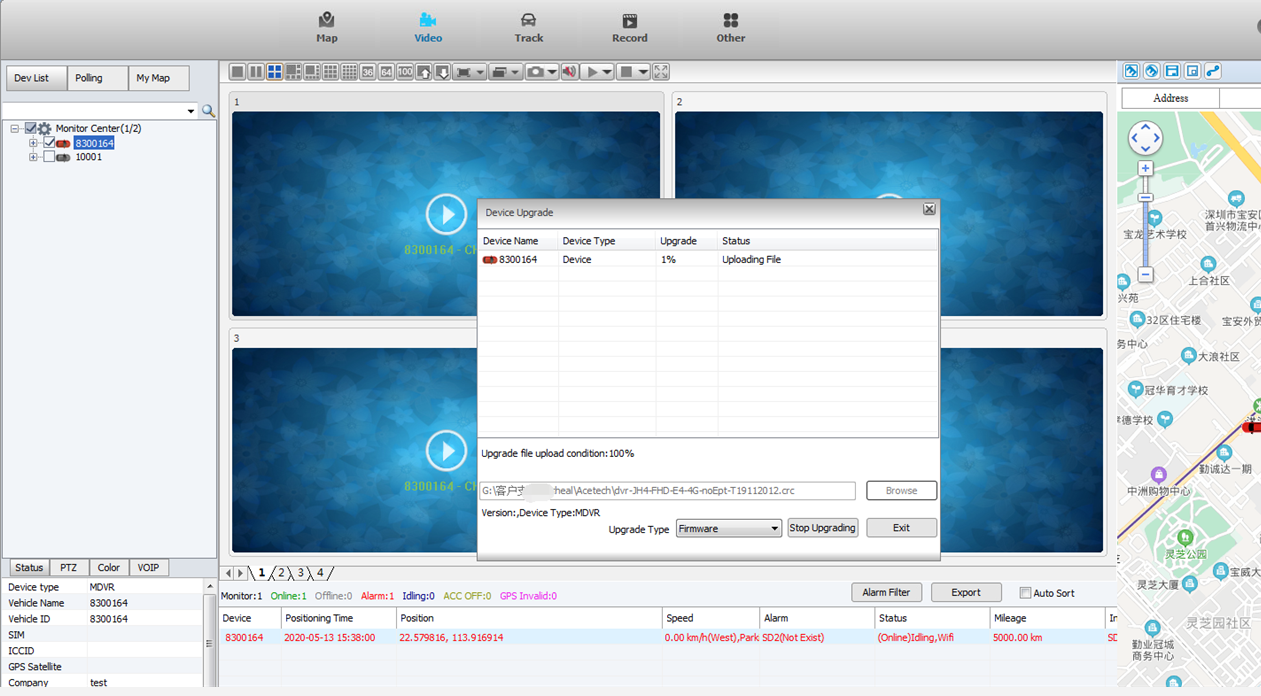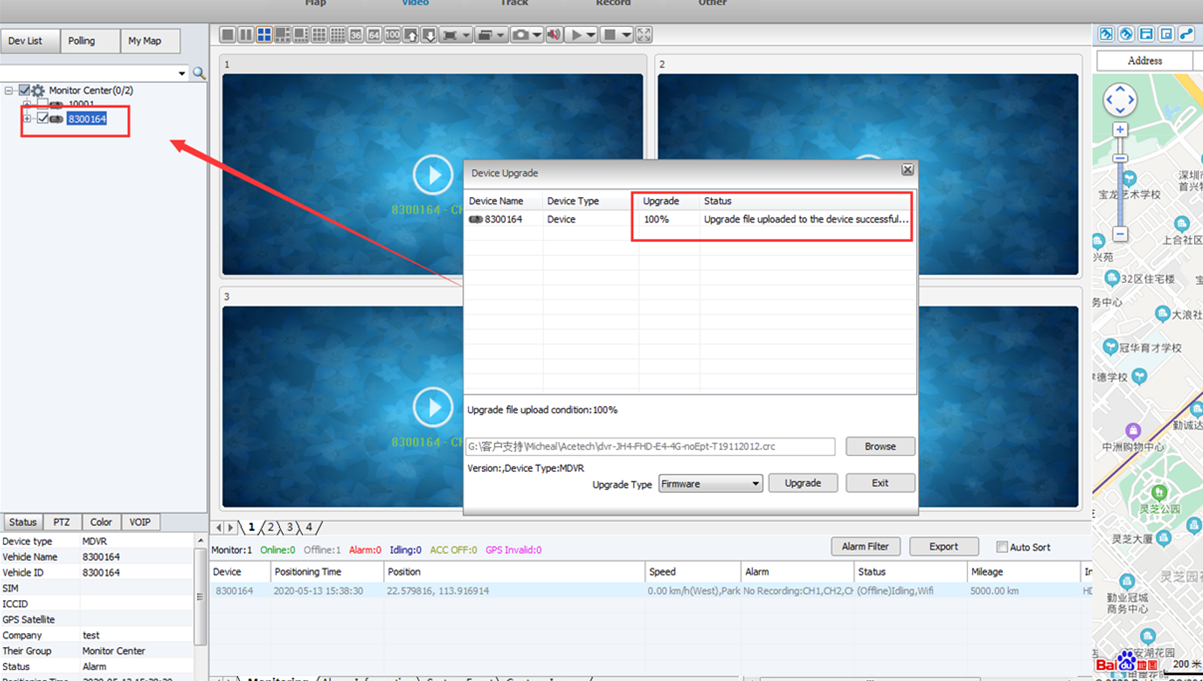 4.When upgrade is showing successful, you can check if the device shows the logo of upgrading...And attention that during the upgrade process, please make sure the device is always online, this is very important, otherwise it will make device upgrade failed.If can not access to the MDVR and can not see the upgrading progress, you can check after several minutes, the device will offline and then online again, and you can check the firmware version again.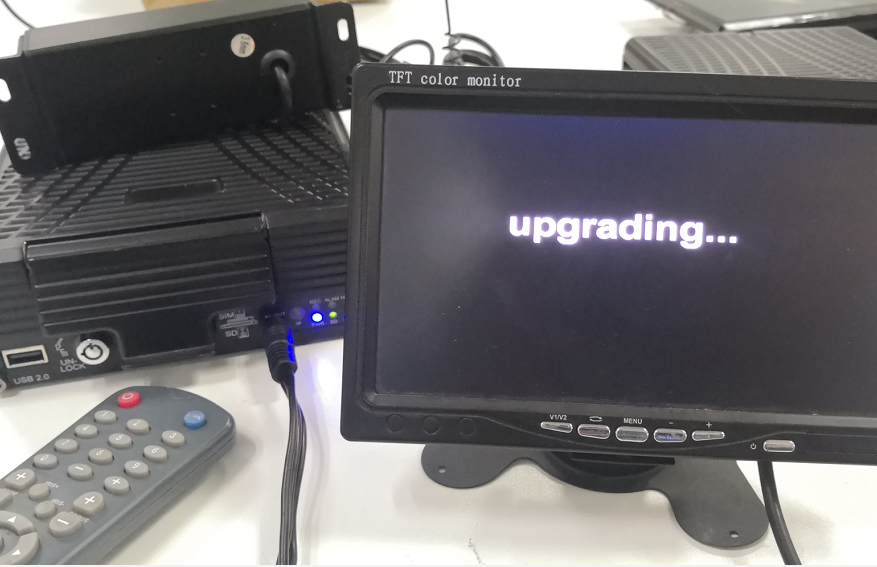 FAQ DOWNLOAD:

How to upgrade firmware using IVMS Client.doc