1. Power on the MDVR, then connect the serial port cable and LAN cable to MDVR side, another side connect to your PC, then open FastBoot3.1_BVT.exe.

2. Set the parameters like as below.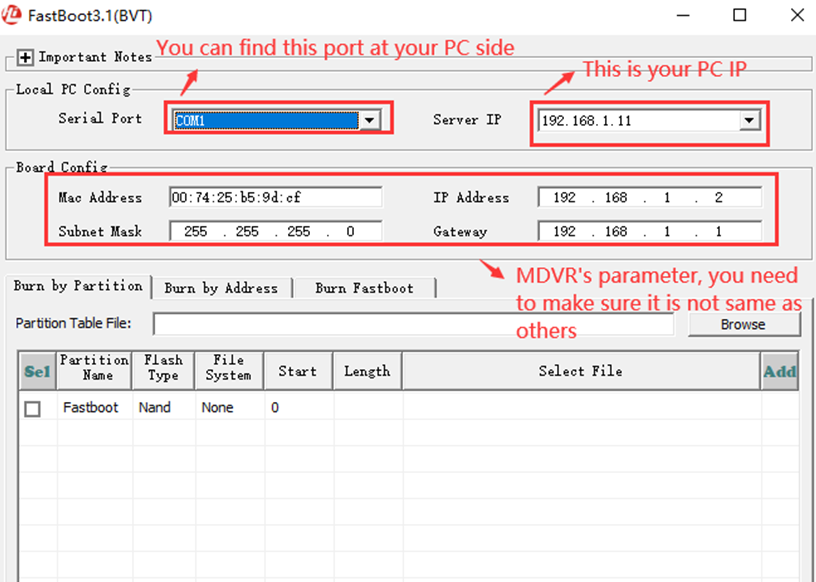 About how to check the Serial port, you can check it at this side.
[Computer management] – [device manager] , you will see the port [COM & LPT]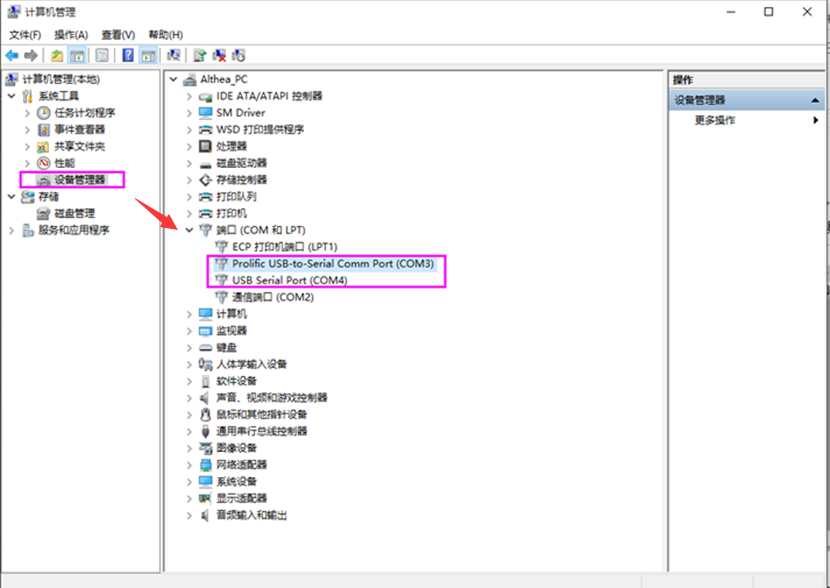 3. After set this, click Burn Fastboot, then choose spi, and click Browse to choose the U-boot file.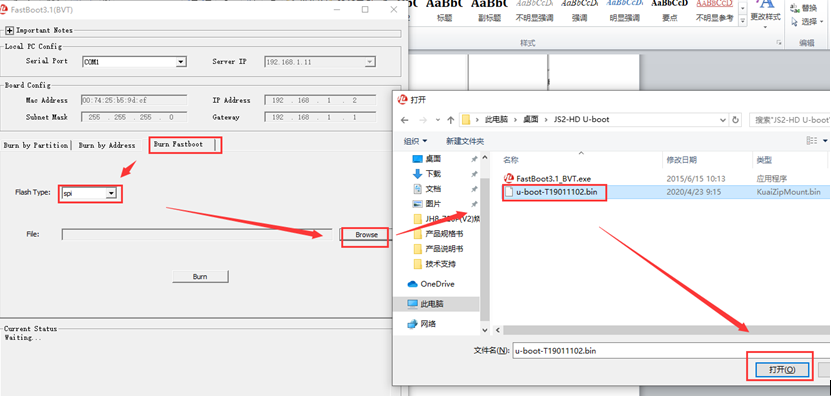 4. Power off the MDVR, and after it shut down, then power on it again and click the Burn button quickly.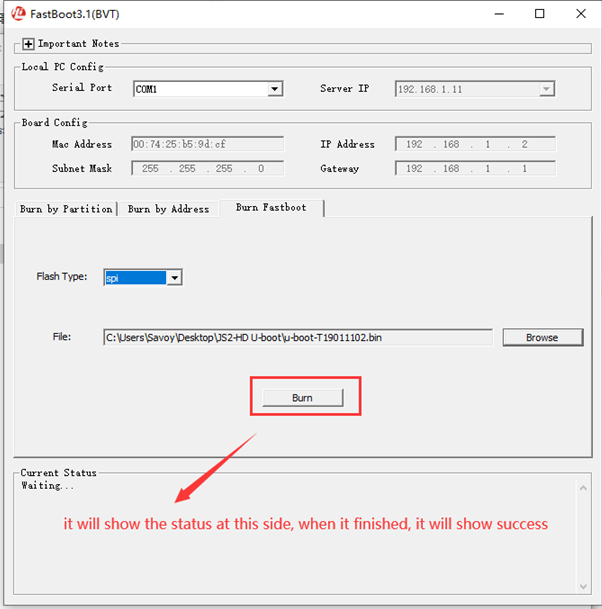 5. After this finished, close the toll and open the SecureCRTPortable tool, it will have information at this side, then you can burn the 32M flash now, you can check this link about how to burn the 32M flash.
https://www.icarvisions.com/faq/how-to-fixed-mdvr-upgrade-failed-issue-306.html
FAQ DOWNLOAD


How to use FastBoot3.1_BVT tool burn the u-boot .docx

FastBoot3.1_BVT.rar