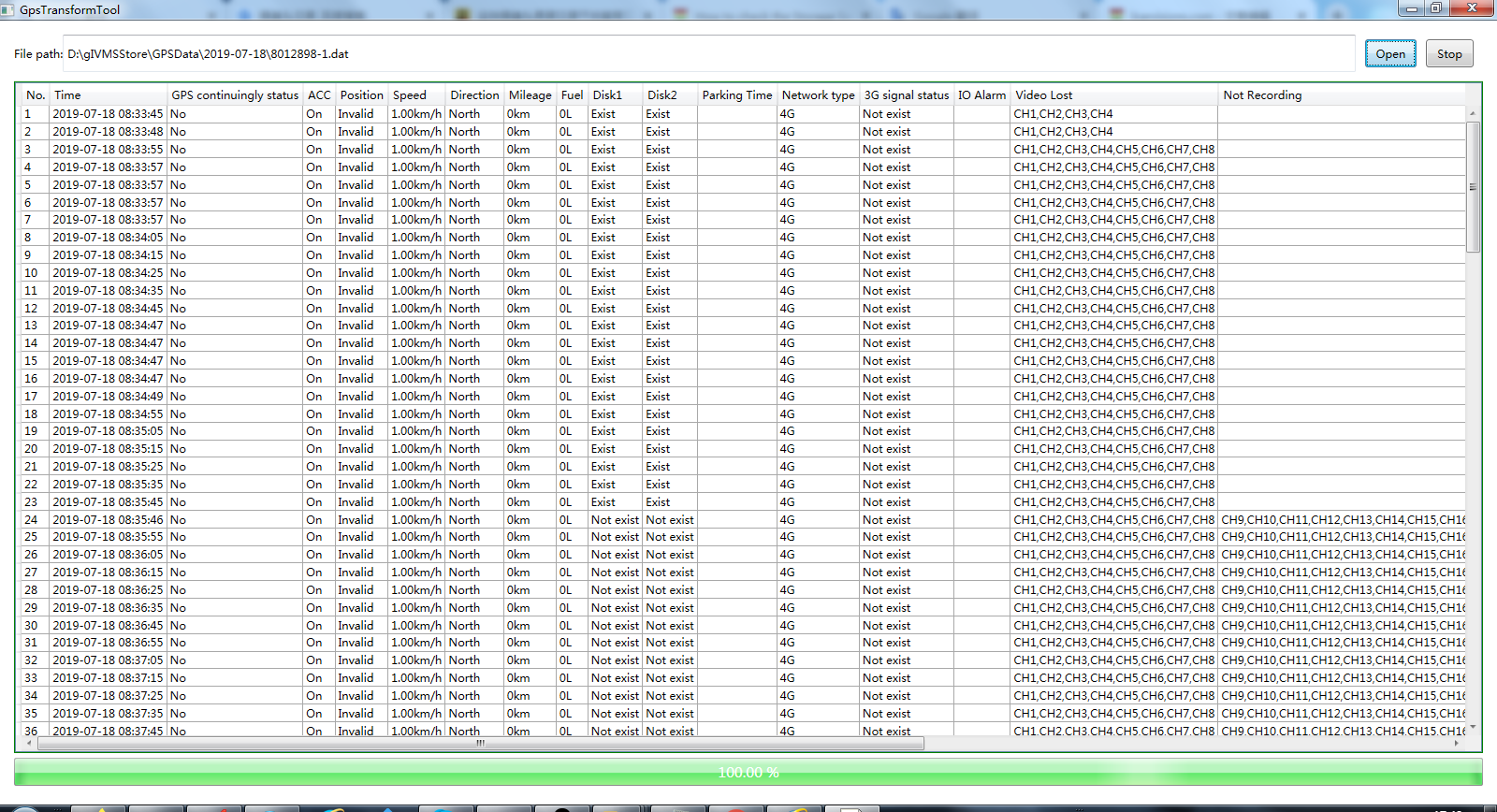 This picture above is using the Tool to get the raw GPS Data, because the raw GPS Data can not be read and check, it just can be analyzed by the IVMS Server, but we can use this tool to read it.
First please download the tool.

Then please check the path of GPS Data, the file name is gIVMSStore\GPSData, but this is the old GPS Data format, if you use new IVMS Server, the name is different.

Finally you can open the .exe of this tool, it didn't need be installed, you can find the path and select the Date of the GPS.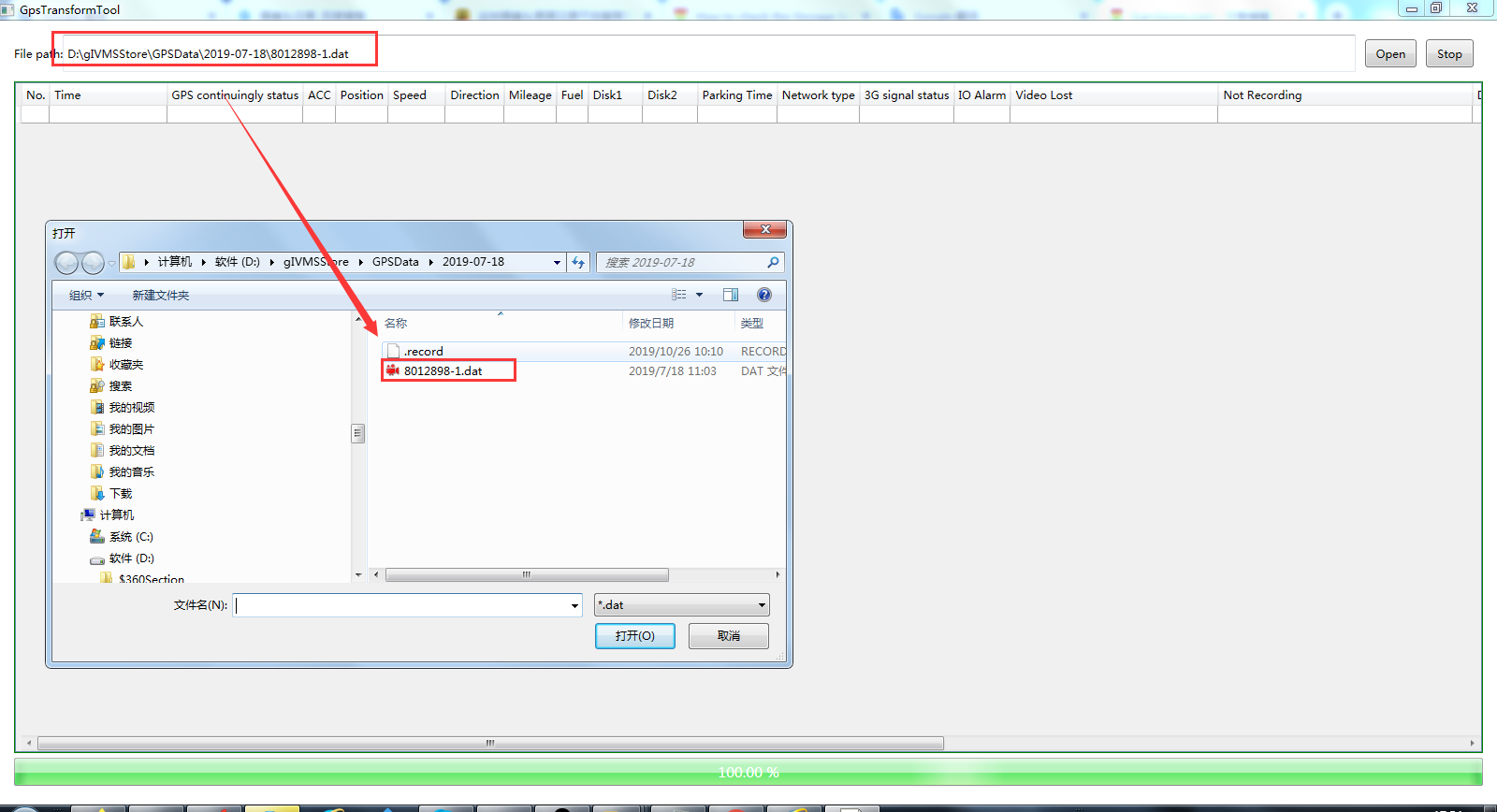 FAQ DOWNLOAD

How to use GpsTransformTool to read the raw GPS Data.docx