1. DB Parameters:This is the basic information for database. The basic information include IP, Port User name and so on. When user want to manage database by Navicat for mysql software, in this time user need to input the basic information to connect database.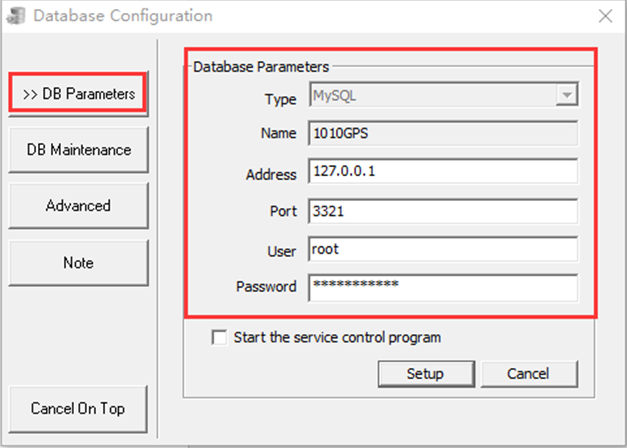 2. DB Maintenance:This is database maintenance, there have Normal start, Maintenance mode and Maintenance start inside.
Normal start:This feature can read and write data normally, but history data can only be read not wrote.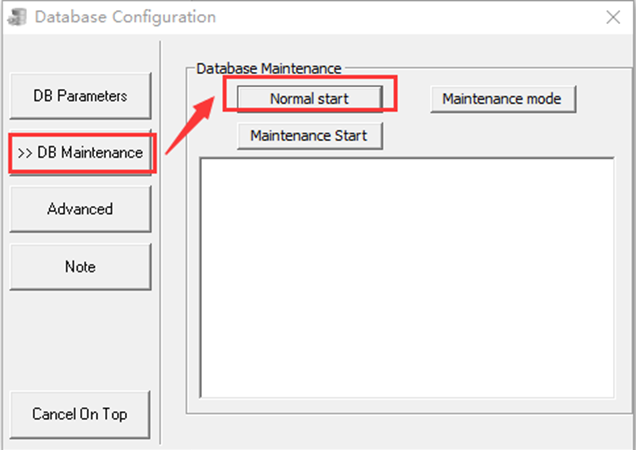 Maintenance mode:This mode is equivalently Backup Database, Rebuild Database and Restore Database those in highest maintenance, Maintenance mode can implement all those features at the same time (the below note will explain), but it's possible to cause the data lost when someone interrupt maintenance mode, so not use it generally.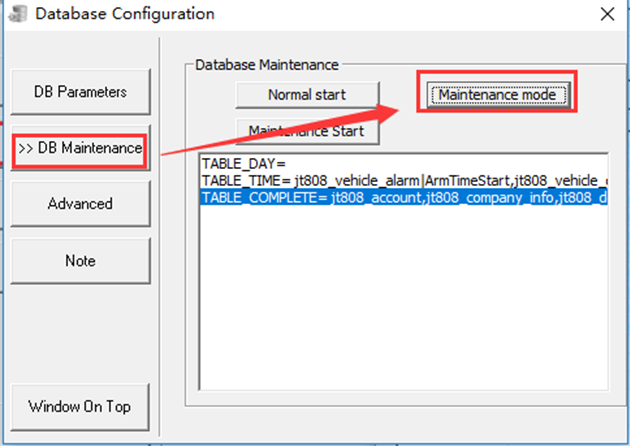 Maintenance Start:Database can only read not write after the maintenance started, and there will pop up explanation.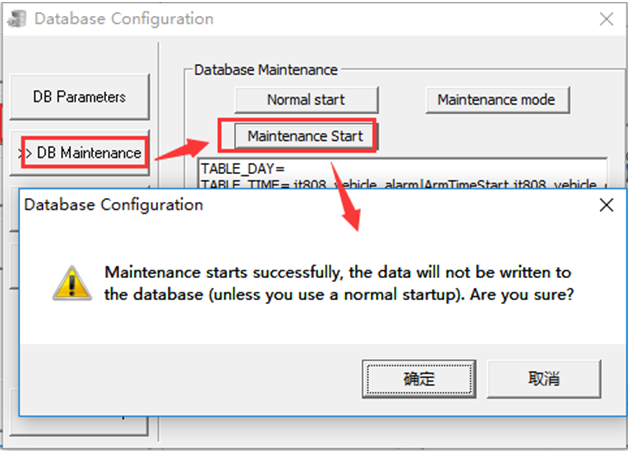 3. Advanced:This feature includes Backup Database, Rebuild Database, Clean up Database, Restore Database.
Backup Database:This feature can choose the basic data backup or the big data backup (such as GPS and ALARM), and also can choose the backup days. After backup success, the user can create a REPAIR folder in IVMSDBBackup.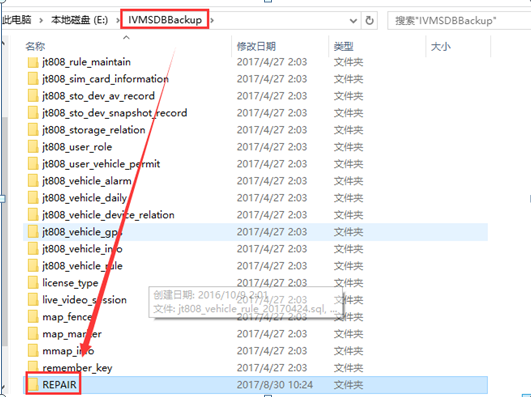 Rebuild Database:When user click Rebuild Database, there will pop up the reminding to notice user whether have backup the data.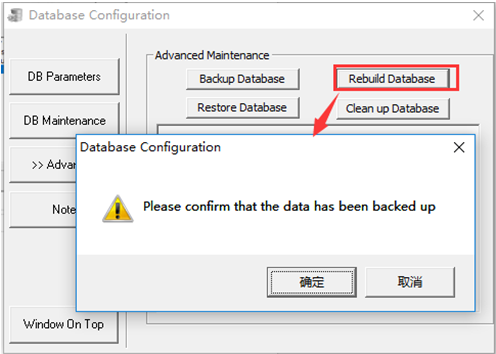 Restore Database:This feature can choose restore the basic data or big data (it take long time to restore the big data), also can choose the restored days. Firstly, restored process will first check previous backup data in REPAIR folder, if can't find REPAIR folder, there will find parent directory IVMSDBBackup folder to restore.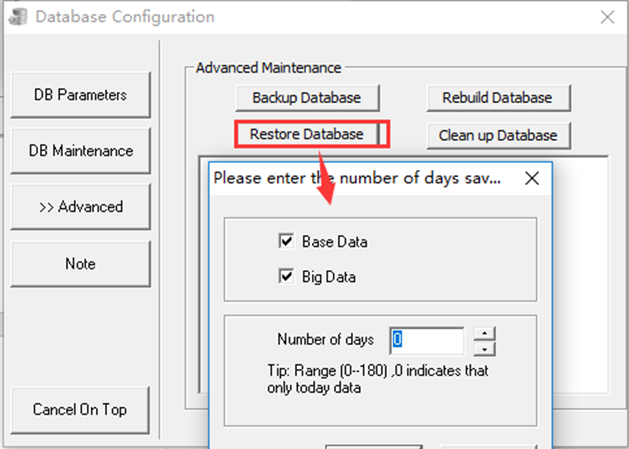 Clean up Database: This feature is mainly to clean the big data, user also can choose the clean days.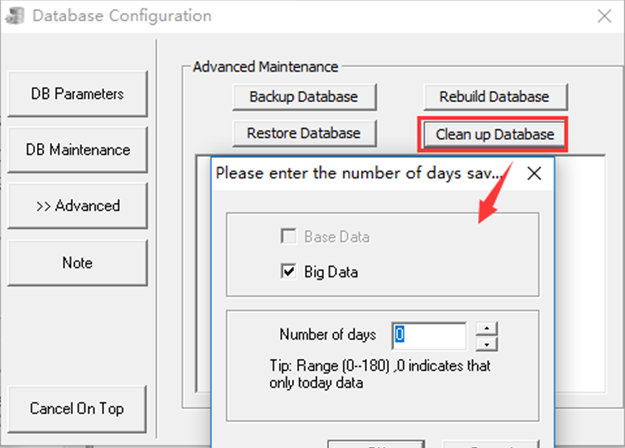 4. Note:This feature shows operation records and instructions, there have every operation and corresponding instruction inside.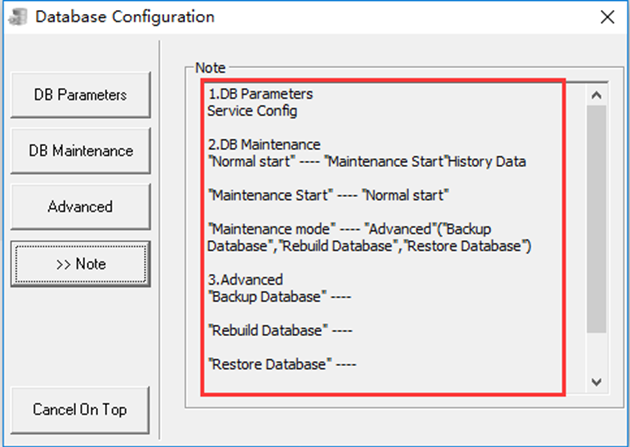 5. Windows on Top: It means Database Configuration will be priority to display on the computer screen. After clicked it, there will change into Cancel on Top.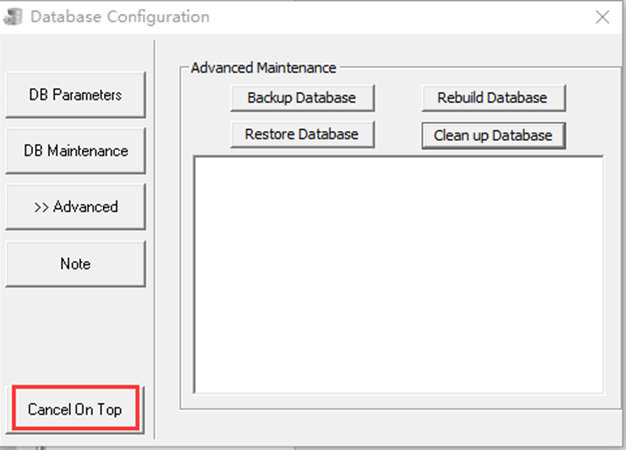 FAQ DOWNLOAD

IVMS Server Database-eng.docx