Mobile Network Download Configuration Instructions
1. Alter the file within the path of login server Server\bin\plugin_msgpro_ivmsloginsvr\libmsgproc_autodown.dll to support mobile network download.
2. Bind the device to the wifi server in the web background to support the mobile network download (refer to the 5th point).
3. If need to realize the mobile network download, should create a file named AppConfig.ini and add the following content,shown as below(The path of the AppConfig).
#------------------------------begin----------------------------------
[Settings]
WifiDownDevAssignmentMode=1
AutoDownNetworkSupport=1
#------------------------------end------------------------------------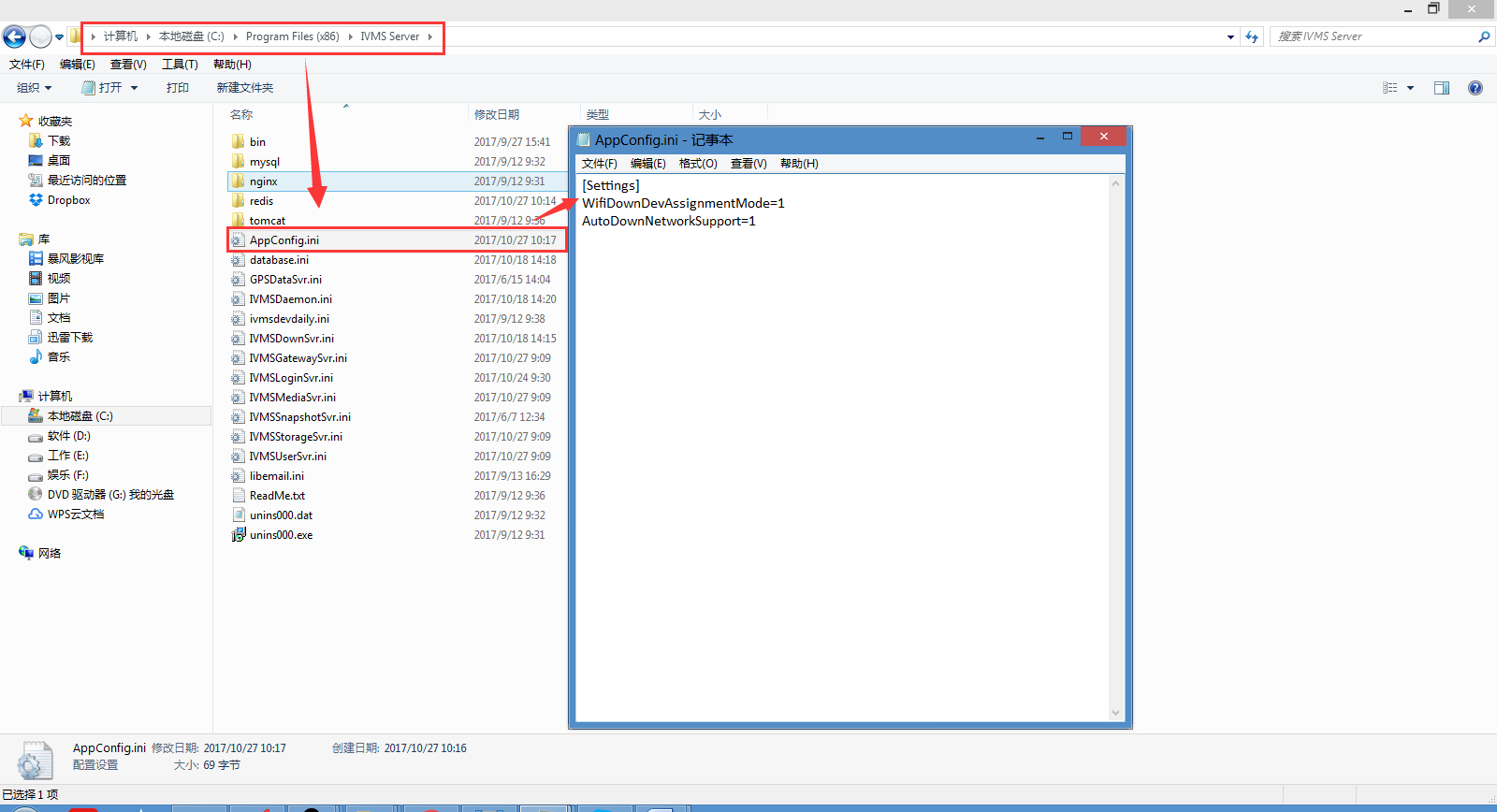 Note:

WifiDownDevAssignmentMode: 0 indicates that download according to the ssid, 1 indicates that download from bound device.
AutoDownNetworkSupport=0: 0 indicates only support WiFi, 1 indicates support other network except WiFi, 2 indicates both WiFi and mobile network are supported.
4. First, go to the web server, and configure the Download Site, the IP should be public IP, and the SSID is your wifi(if you don't have wifi module, you can write any name into the blank).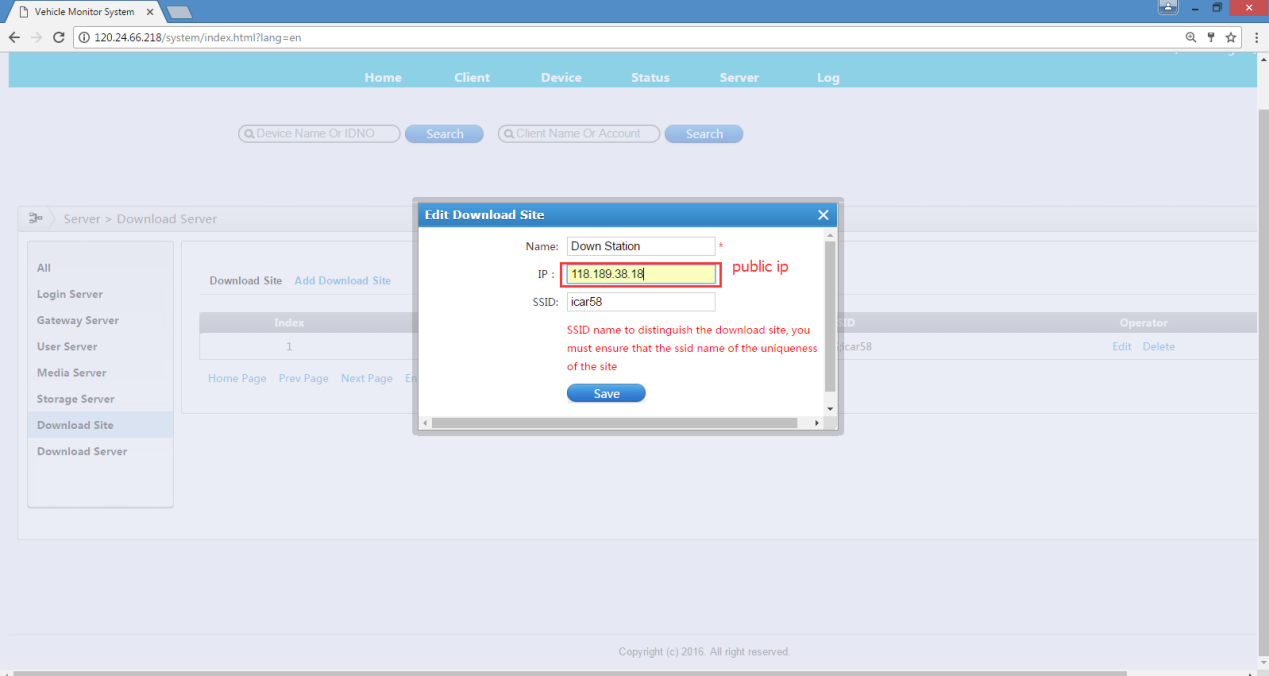 Old Web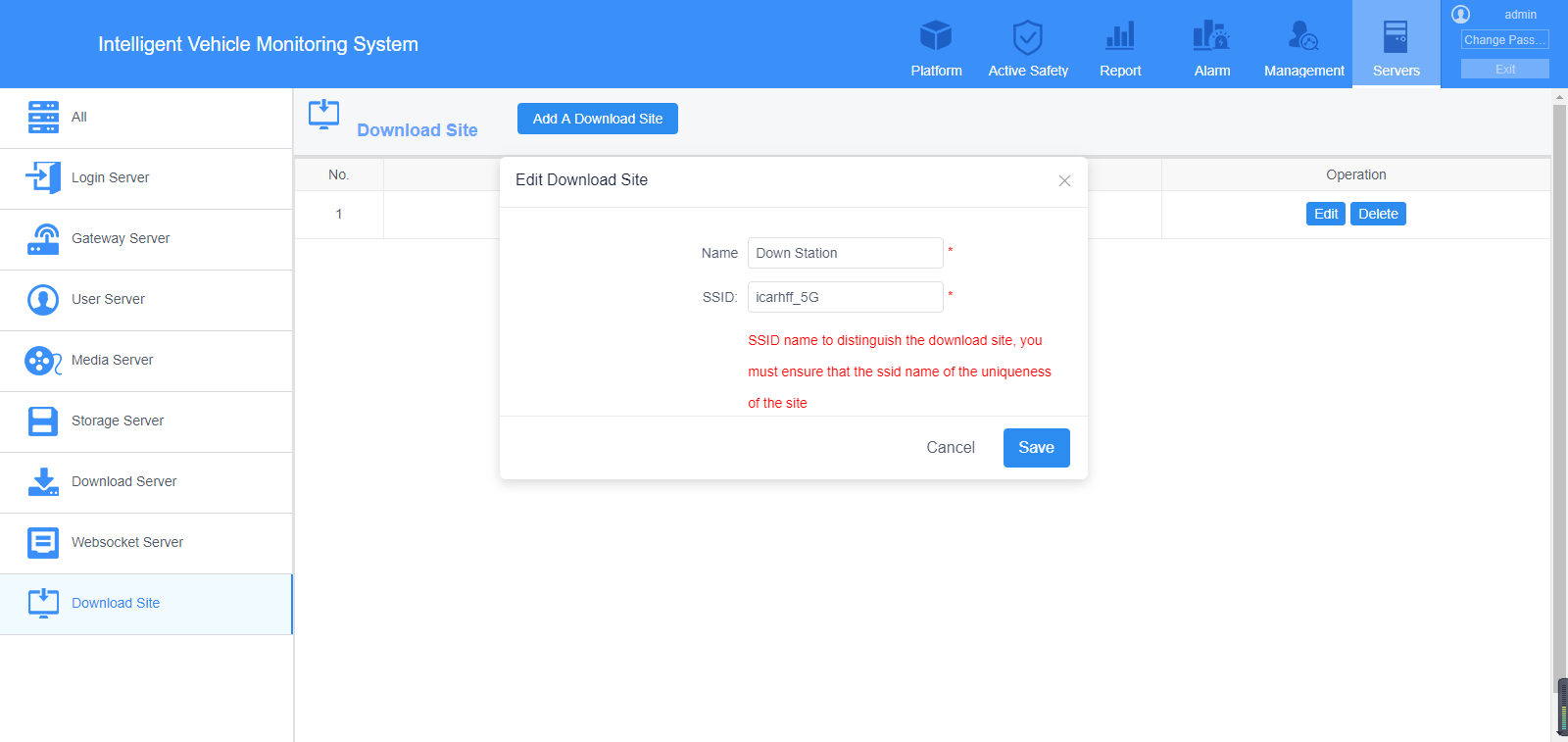 New Web
5. Then band the device to the wifi download server. Add the device and save it.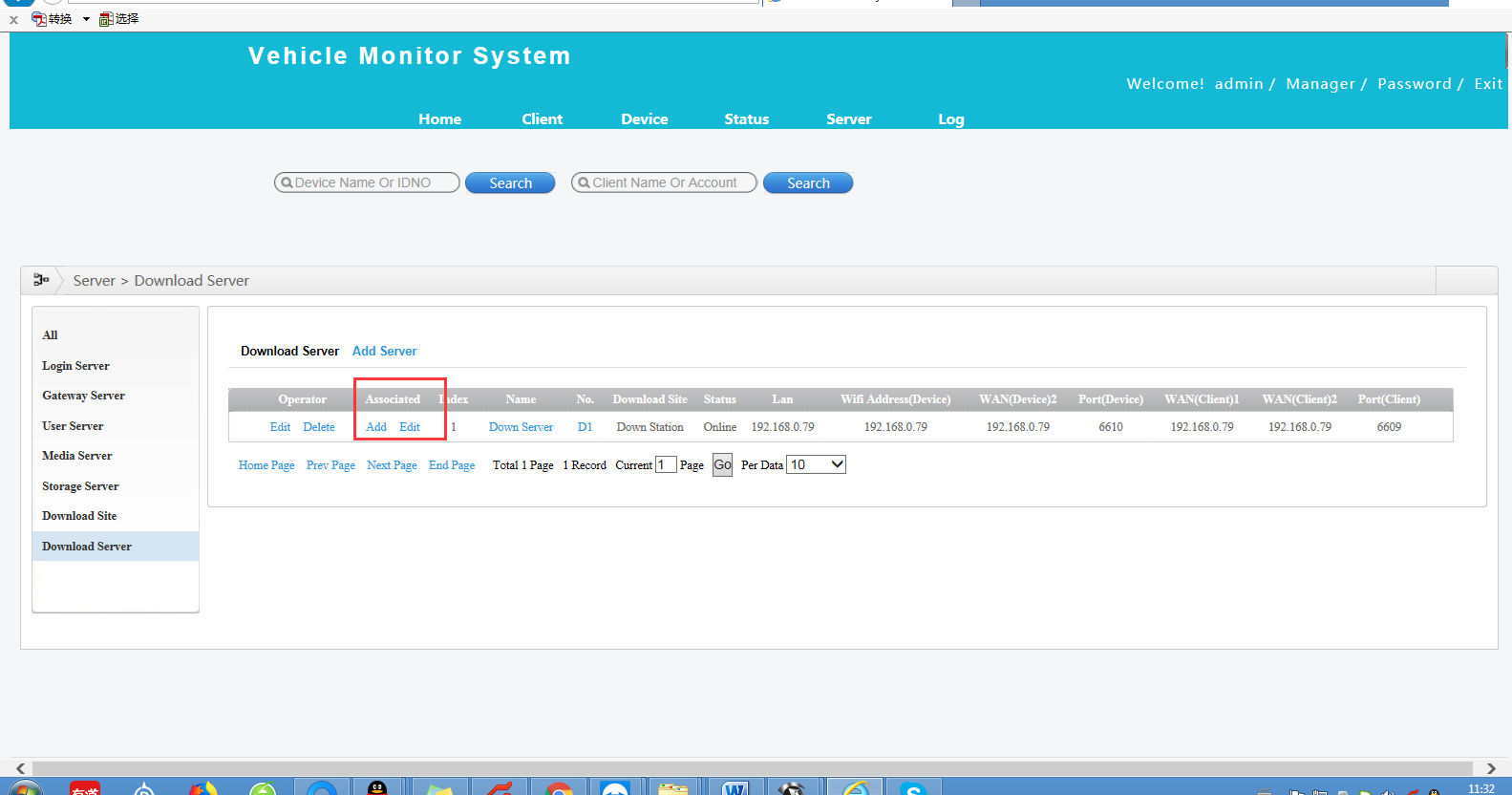 Old Web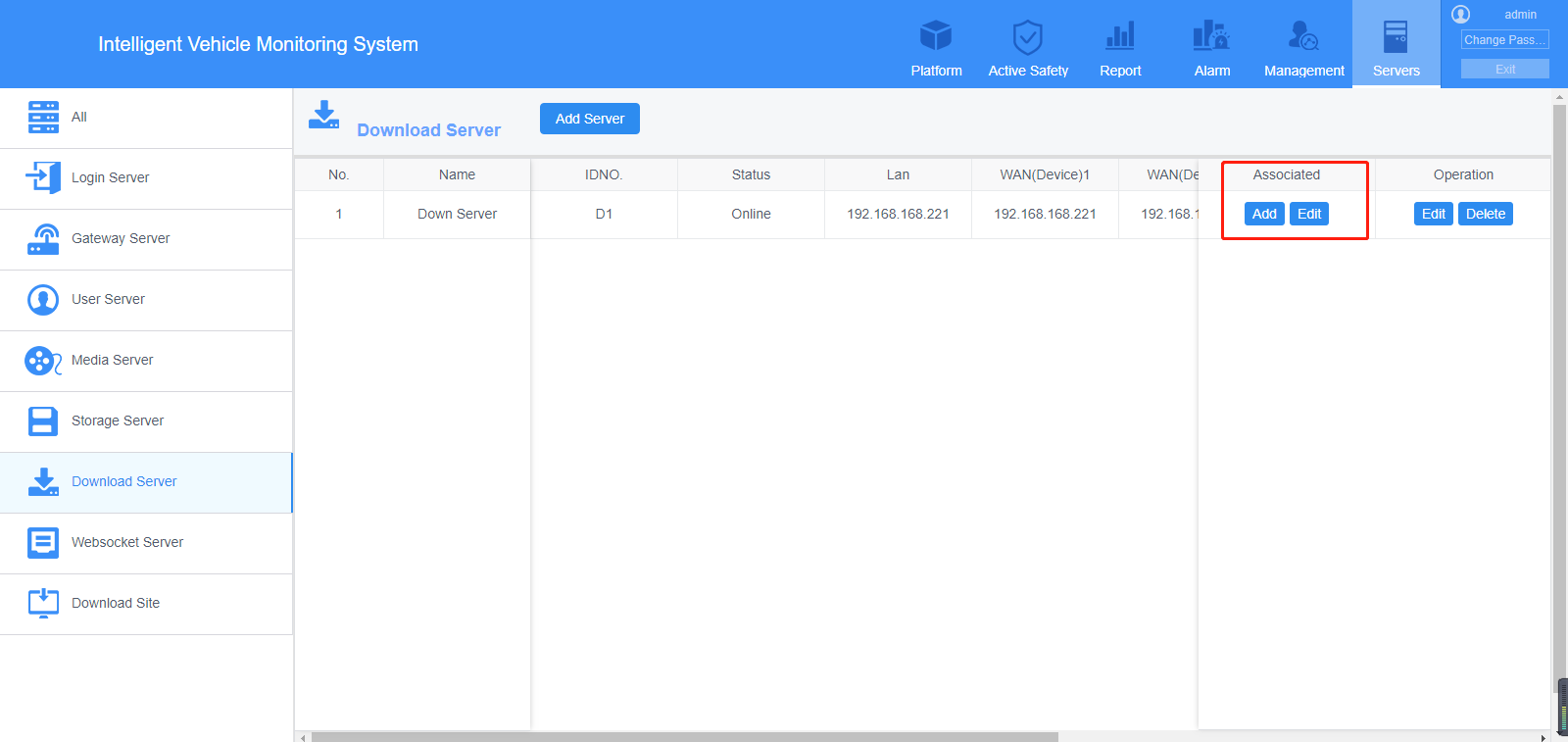 New Web
6. Configure the WiFi download Plan, find the device and choose the time and download type.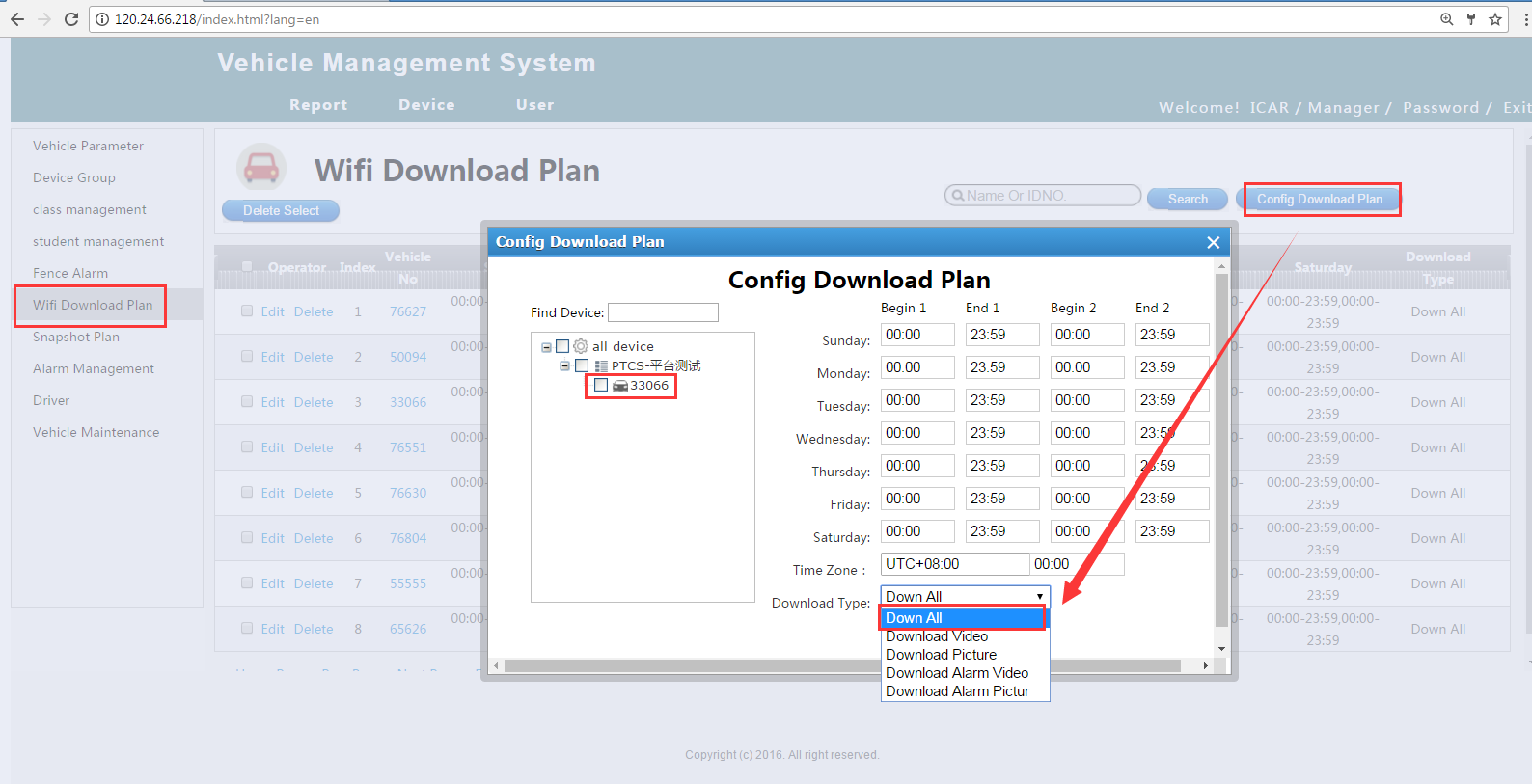 Old Web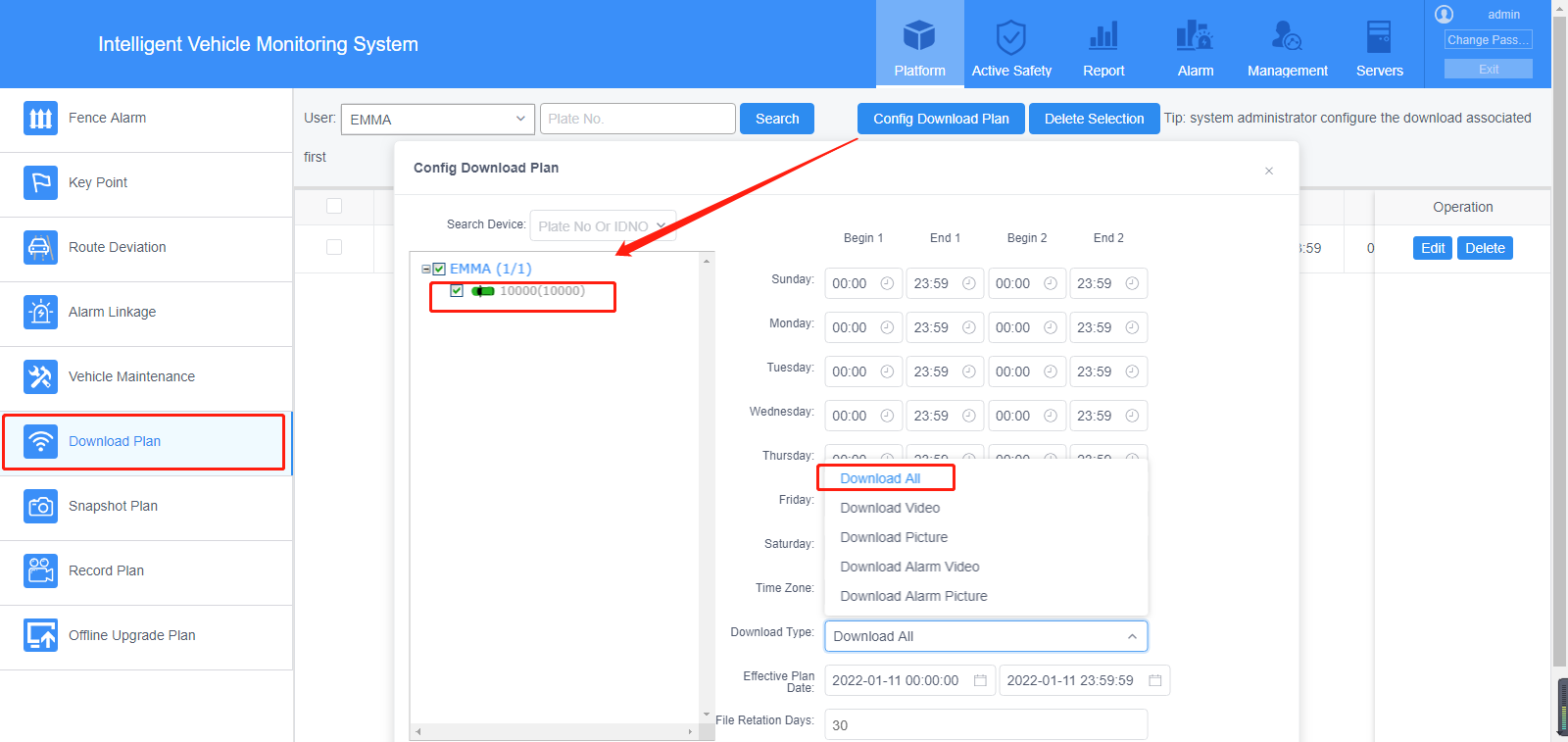 New Web
Note: In the drop list of Download Type, you can choose Download All or Download Alarm Video.
7. Go to the Server Manager, configure the WiFi download server, and then you can restart the wifi Download Server. You can click " WIFI Config ", then click "Download Status" wait 2-3 minutes it will automatic download.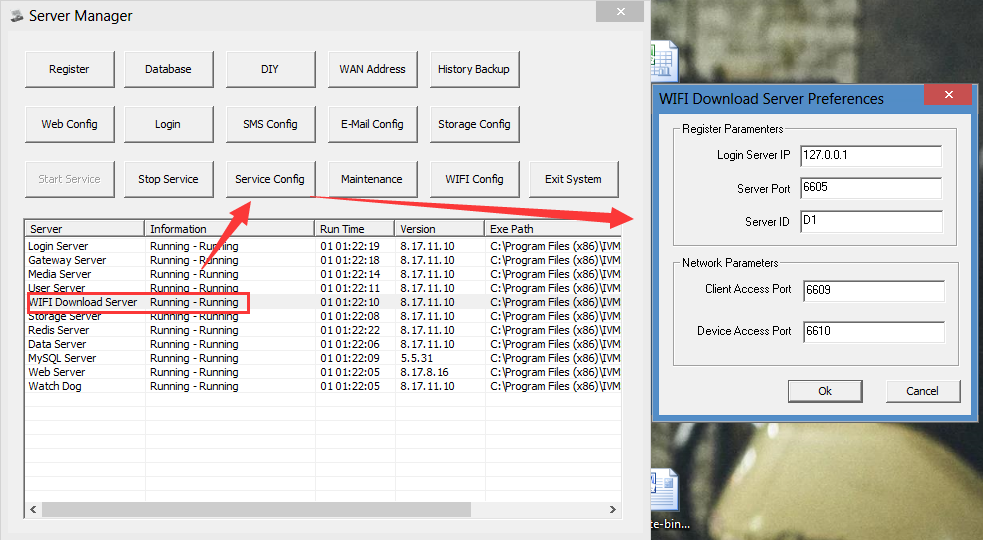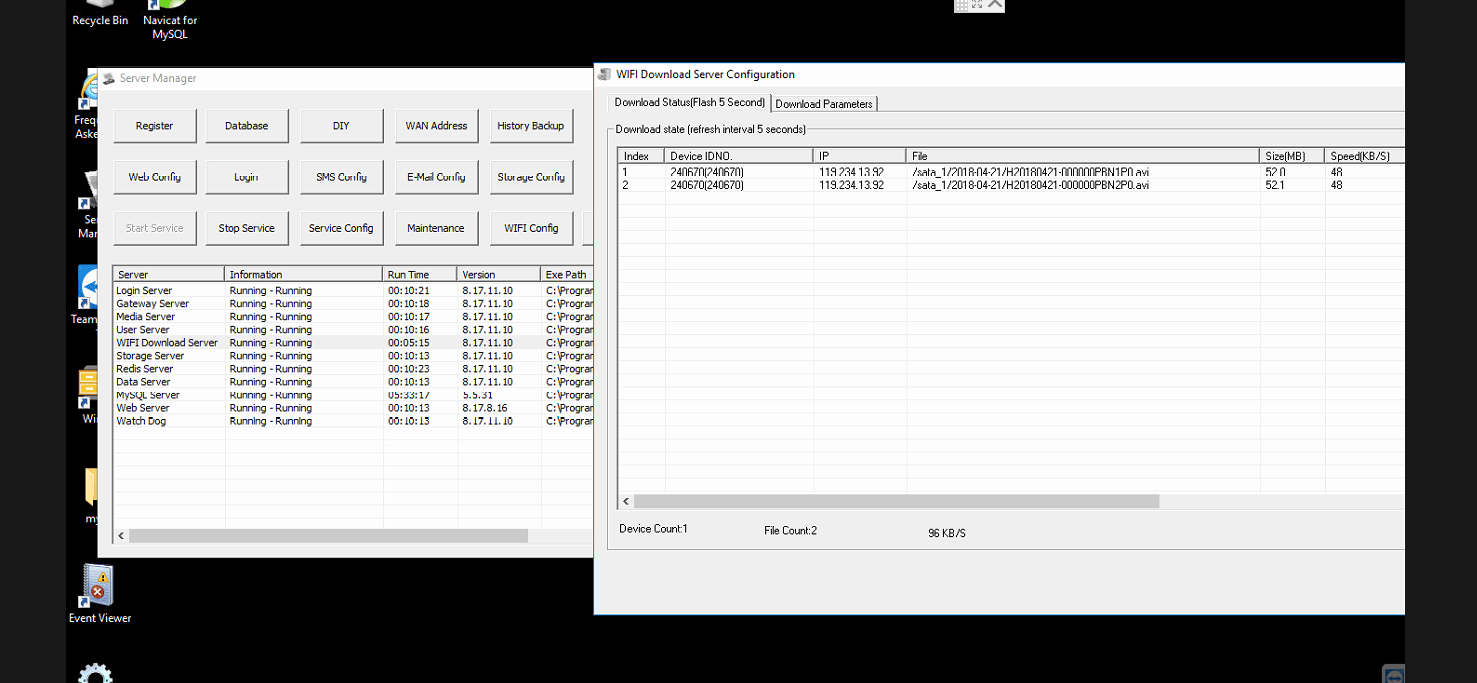 FAQ DOWNLOAD

Mobile network download.docx