Almost all ICARVISIONS MDVR's have at least one Ethernet port at the rear panel, and the mobile NVR models have 4 or 8 Ethernet ports on the back. In many occasions new customers would ask"What's this port used for?", "Can we transmit data from external sensors to the DVR through this port?" and etc.
Today let's see what the Ethernet port on the MDVR is used for.

Firstly, to support IP video input.
It's could be seen on the NVR's as there's a distinct mark of "IP CAMERA" under the multiple Ethernet ports. It however shows "RJ45" for mobile DVR's, which usually have only a single Ethernet port.
With this RJ45 port, our MDVR's are capable of accepting an additional 1 channel IPcam (maximum 1080P) for digital HD video input. But you may ask what's the benefit of such design. Well, it's better than nothing, and in certain cases it could be very useful without increasing your investment on the system, especially if you would like to add one more camera to the MDVR, or if you are looking for a higher resolution camera to face a certain area such as the front road, the driver or the bus door.
The Ethernet port supports POE 12V power supply to the IPcam. In other words, additional power adaptor is not necessary to power the IPcam, making it simpler to hook up the camera to the MDVR. Even if you prefer to use a power adaptor as the power source for the IPcam, we can disenable power from the Ethernet port by slightly revising our firmware.
Secondly, to connect to local area network (LAN).
The Ethernet port allows you to connect your MDVR to LAN with a standard RJ45 connector. When the MDVR is connected to LAN, you will be able to view and manage it- eg. check and revise parameter settings and view the videos - from a PC on the same network via our client software or the web browser.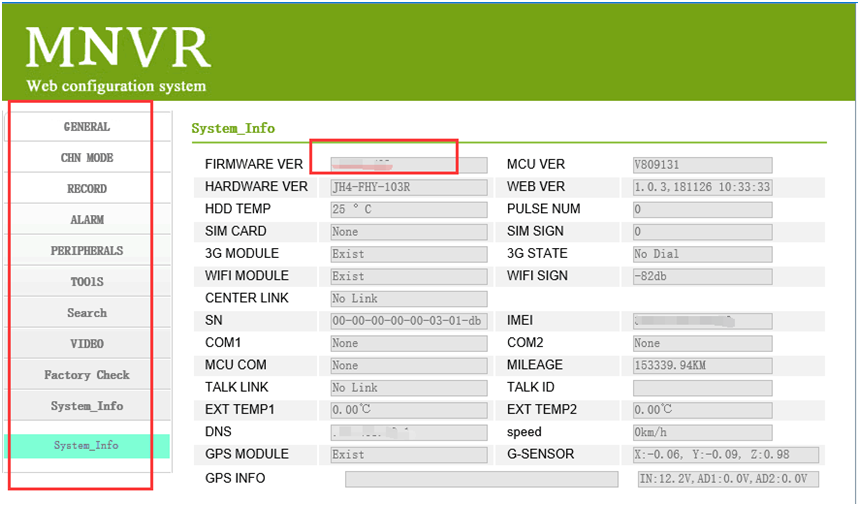 It's not a common usage, but could be quite useful for bench test in office and sometimes in remote supports.