1. First, you need to make sure your server support this function, you can install the newest server first, if you do not have this version, you can ask our engineer for help.
2. You need to make sure your device had online before this time, then even it is not online at this time, we still can check the version.
3. Open the server web, and use your account login, then click Report option, find the Device information report, click the Device Upgrade report and choose the Device Hardware information table.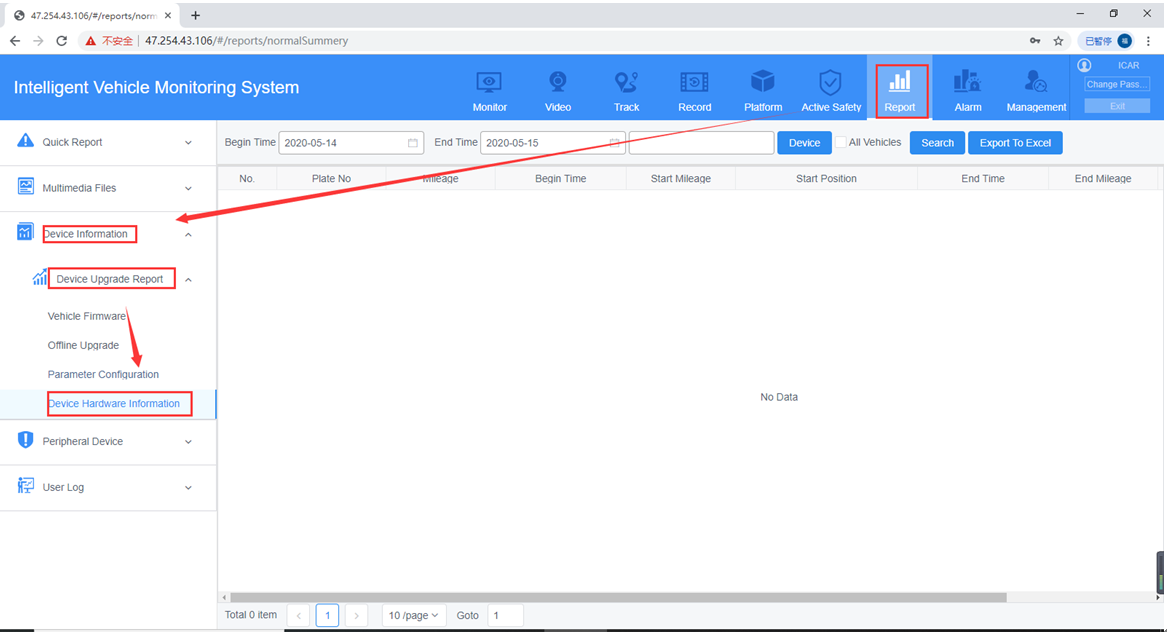 4. Choose the device you want to check the version, then click search, you will get the IMEI, firmware and MCU information at this table.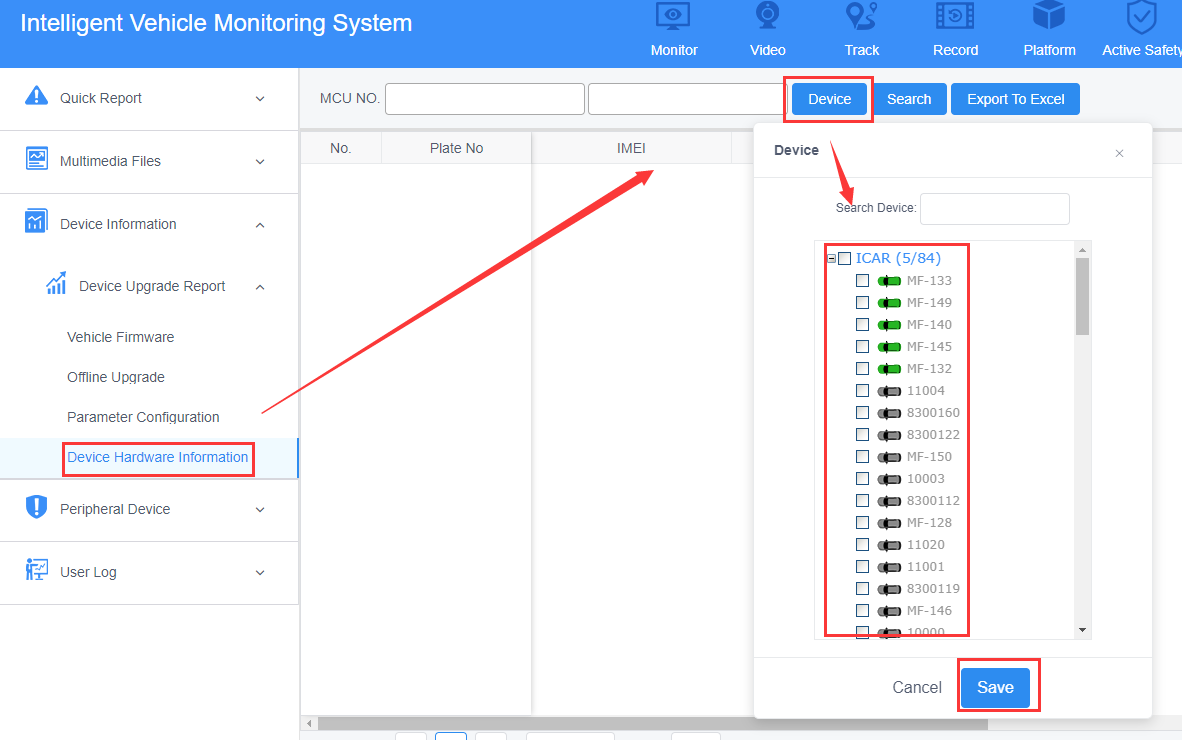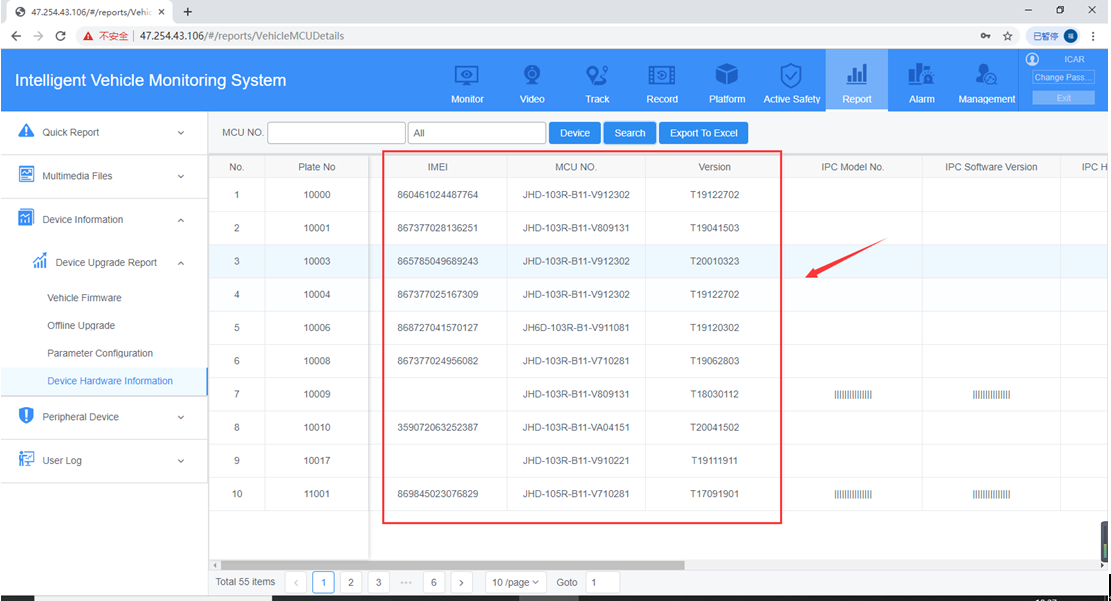 FAQ DOWNLOAD

How to check the firmware&IMEI and MCU version from web side.docx