1. First, you need to make sure you had already configed offline upgrade task at your IVMS Client side.
2. Open the server web, and use your account login, then click Report option, find the Device information report, click the Device Upgrade report and choose the Offline Upgrade table.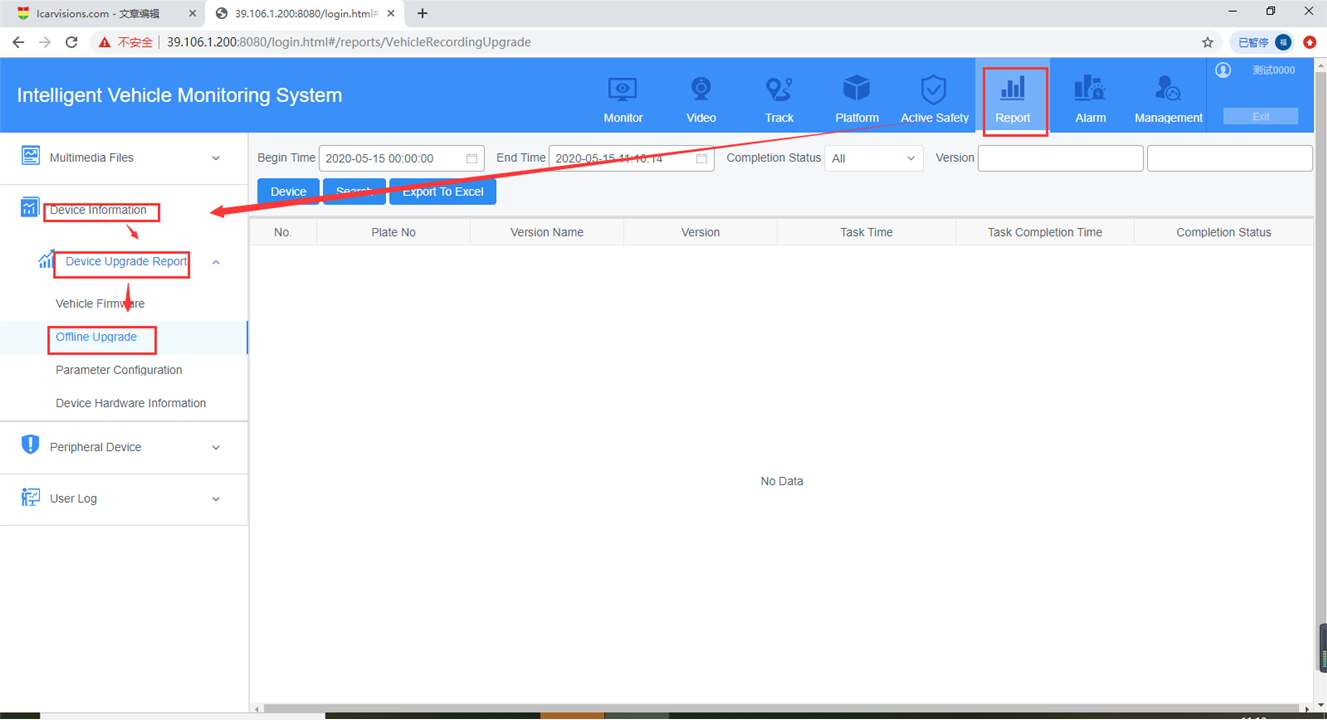 3. Choose the begin time, end time and device you want to check , then click search, you will get the version information and upgrade time at this side.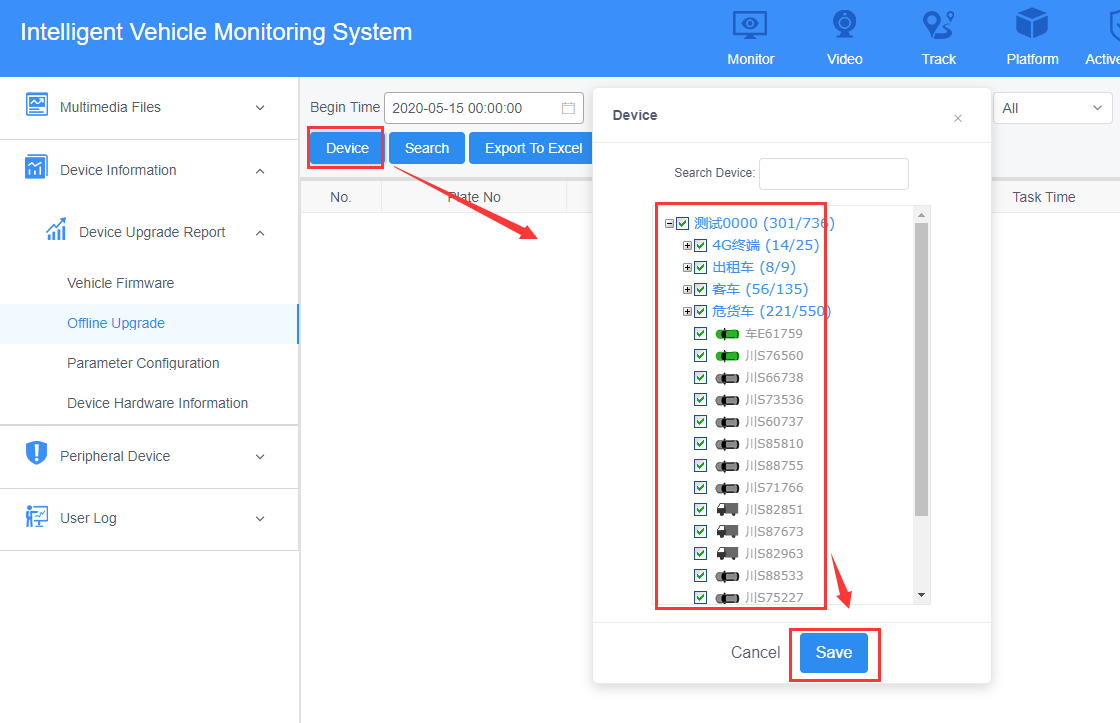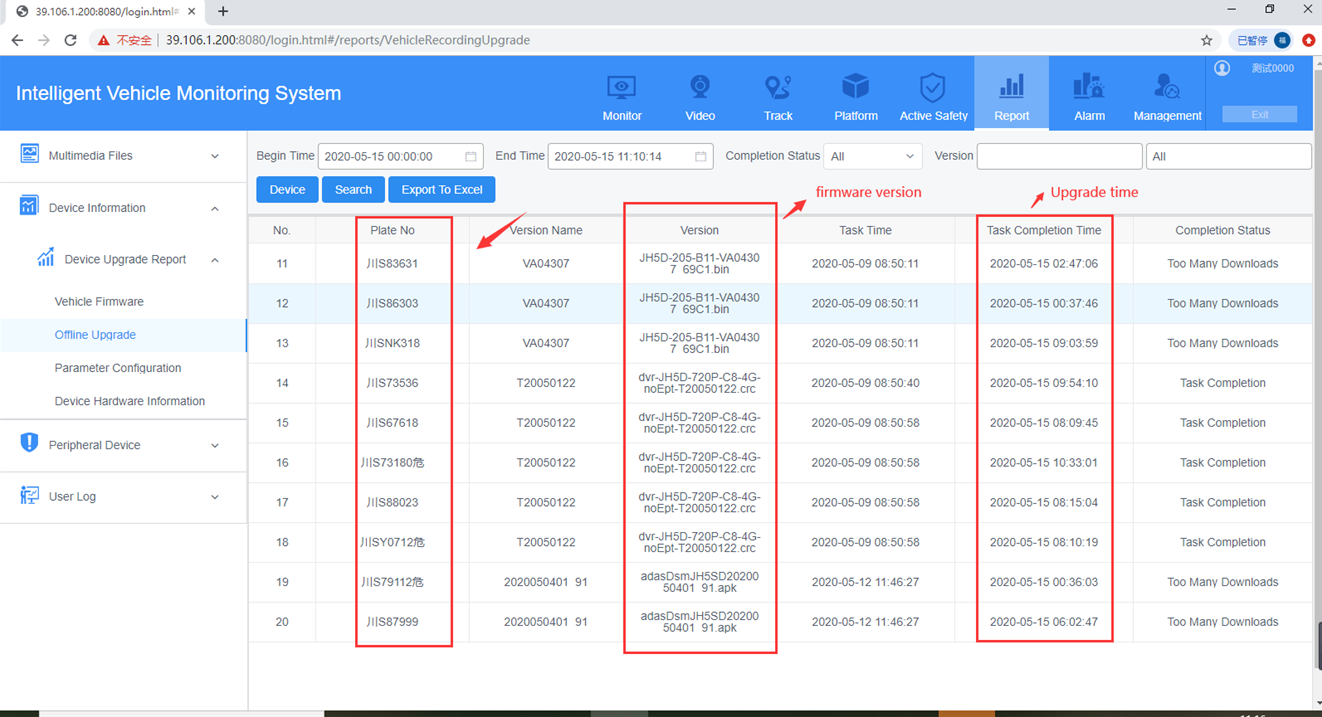 FAQ DOWNLOAD

How to check the offline upgrade task at the web side.docx