It needs to be added some parameters of the file if you want to get the debug log of MDVR/MNVR via IVMS Client or CMSV6.
1. First close the IVMS client. In the C:\Users\Administrator\AppData\Roaming\cmsv6 directory, open the config.ini file with Notepad.

2. After opening the config file, add the following at the end:
[DEV_LOG]
OPEN_LOG=1
3. Then save it. Restart the IVMS Client.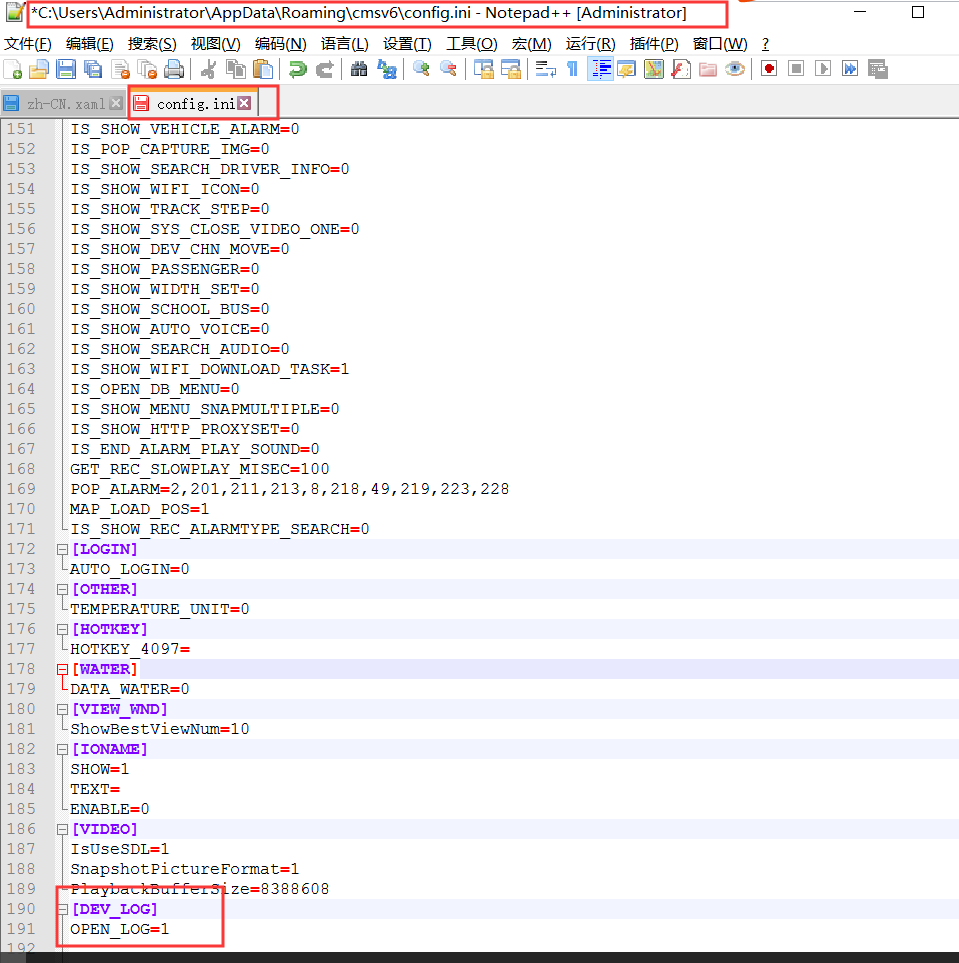 4. But the new client Intelligent Vehicle Monitoring System V7 does not need to do this. You can search the log directly as below.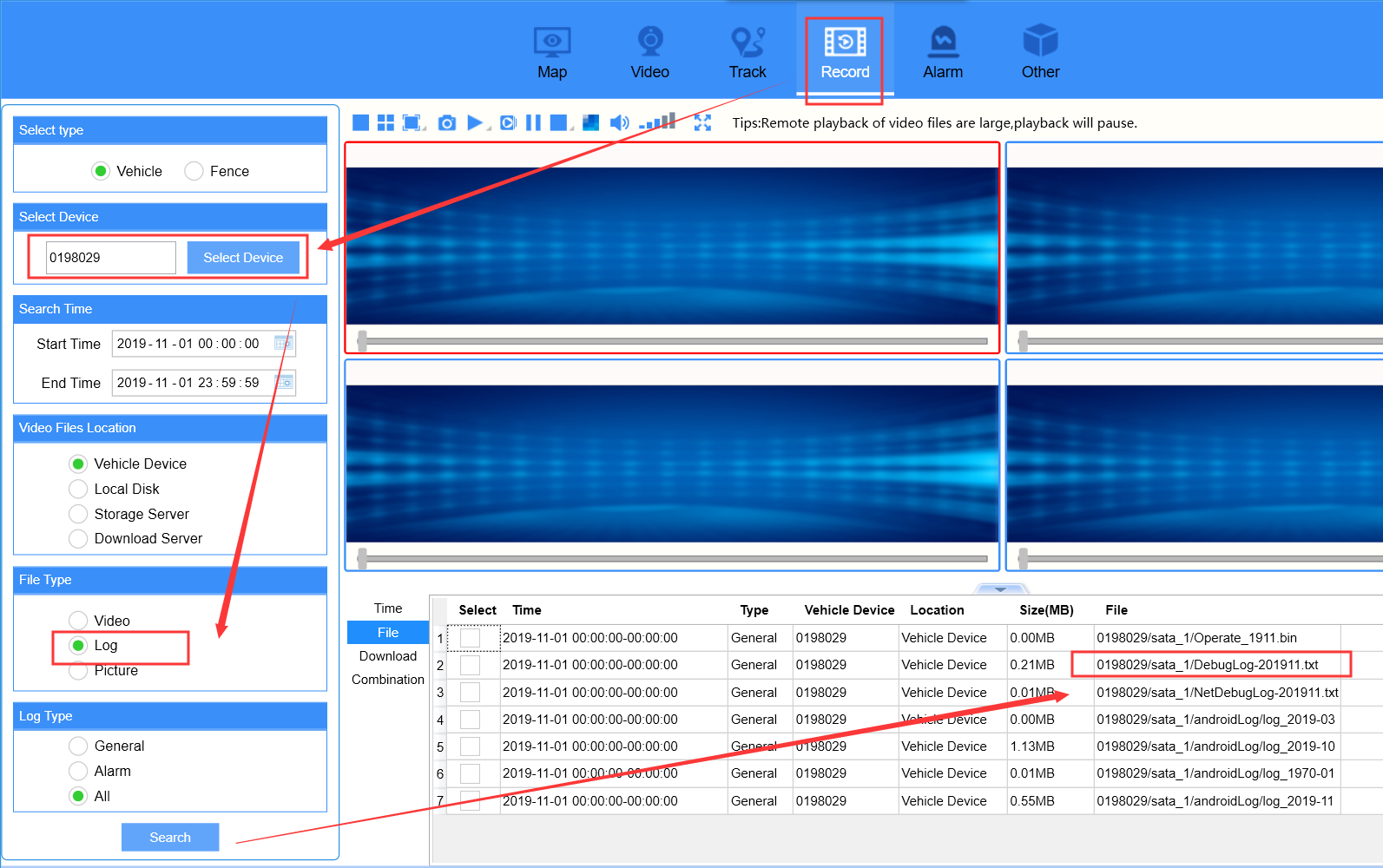 FAQ DOWNLOAD

How to get the debug log from new IVMS Client.docx