There are the steps about how to set the configuration of playing each channels' real-stream cyclically.
First, add a group and set the cycle time for example AA, 20 sec.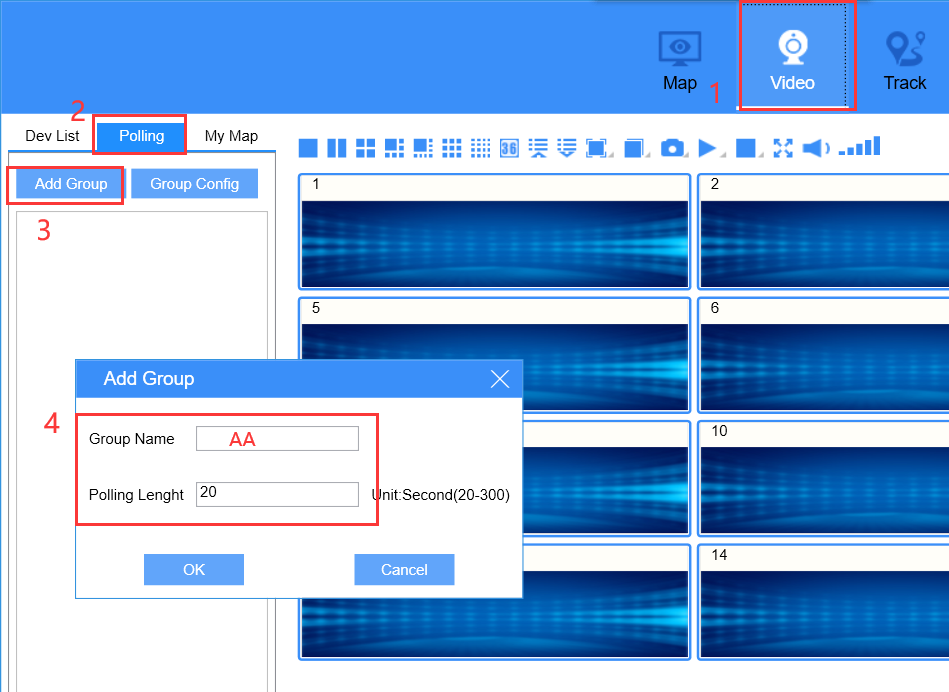 Next, Move the channels you want to the Monitor Group.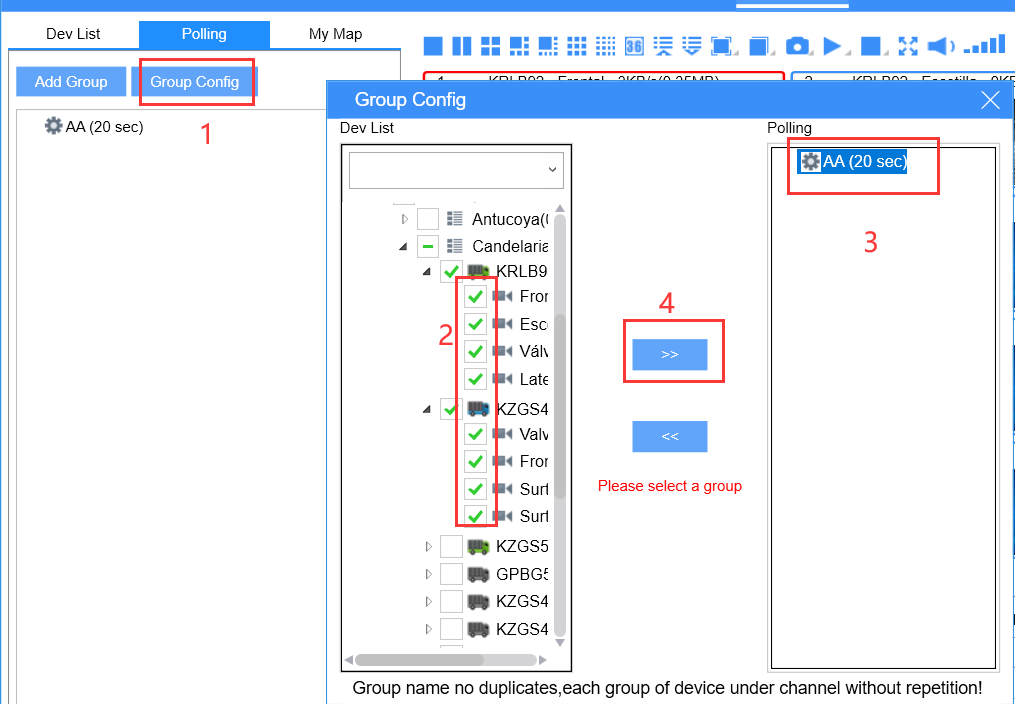 Then click the option " Start Polling ".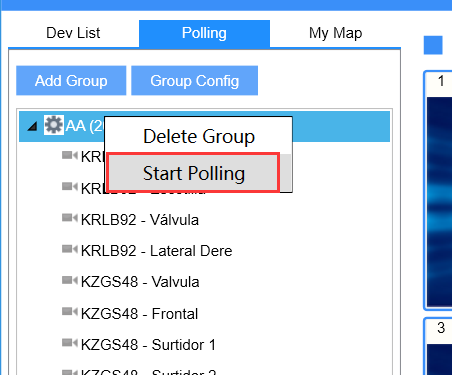 Finally, you will see each channel of the group playing Cyclically.

Note: It is recommended that using a big monitor screen to achieve this function.
FAQ DOWNLOAD:

How to play each channels' real-stream cyclically.doc