1. First, power on the MDVR and make it online, then install the newest IVMS Client version, if you do not have this, you can ask our technical support engineer send it to you.
2. Login the IVMS Client, then choose the Record option, then select the device and time to search the video.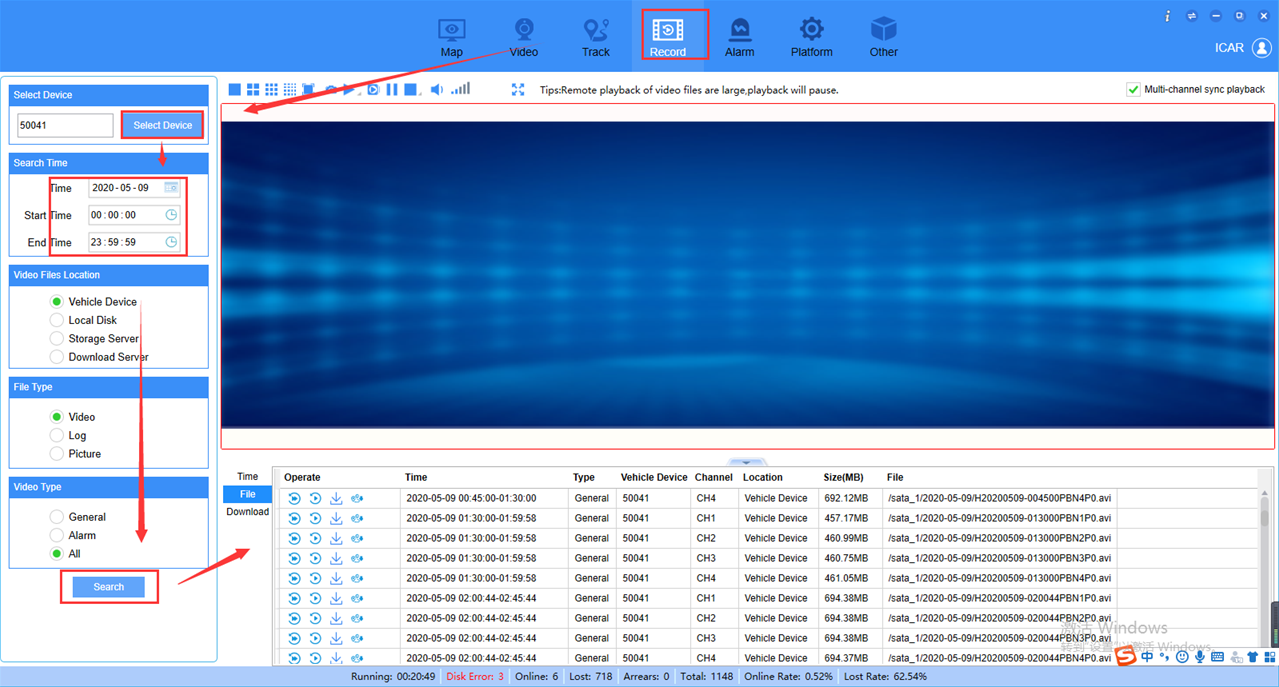 3. When we get the video file list, click this option, it will jump to GPS track side and show this video file's GPS track.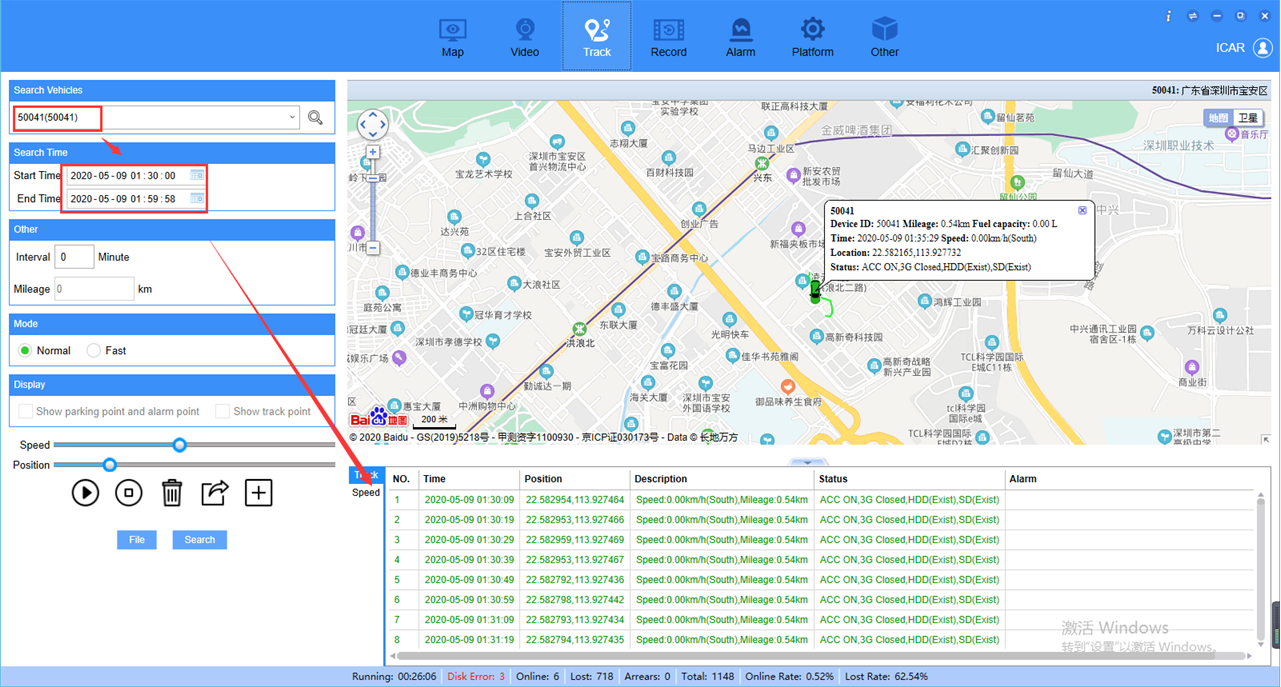 FAQ DOWNLOAD

How to search the GPS track via record in New IVMS client side.docx