There is a phenomenon that each services connect to Login Server failed frequently as below.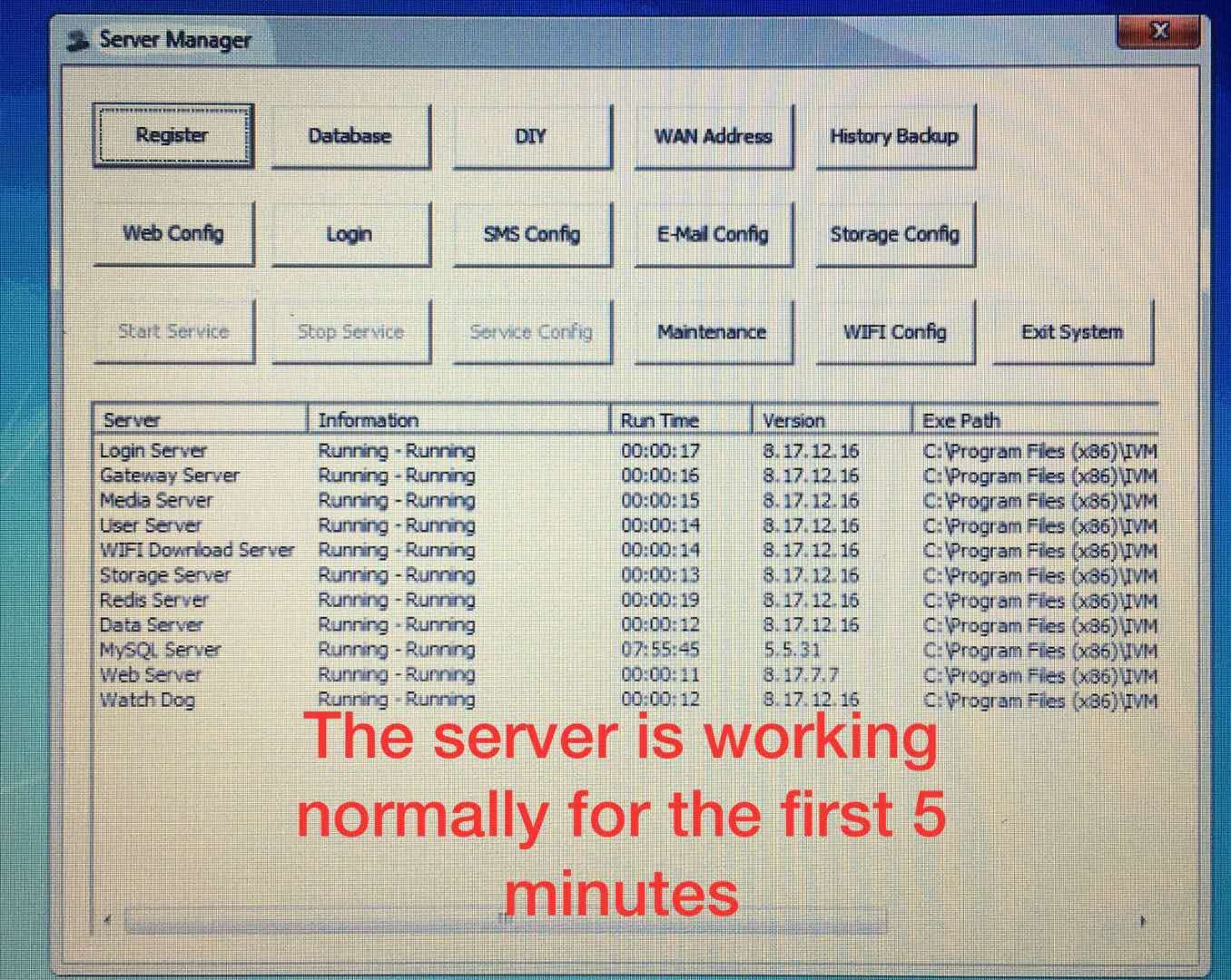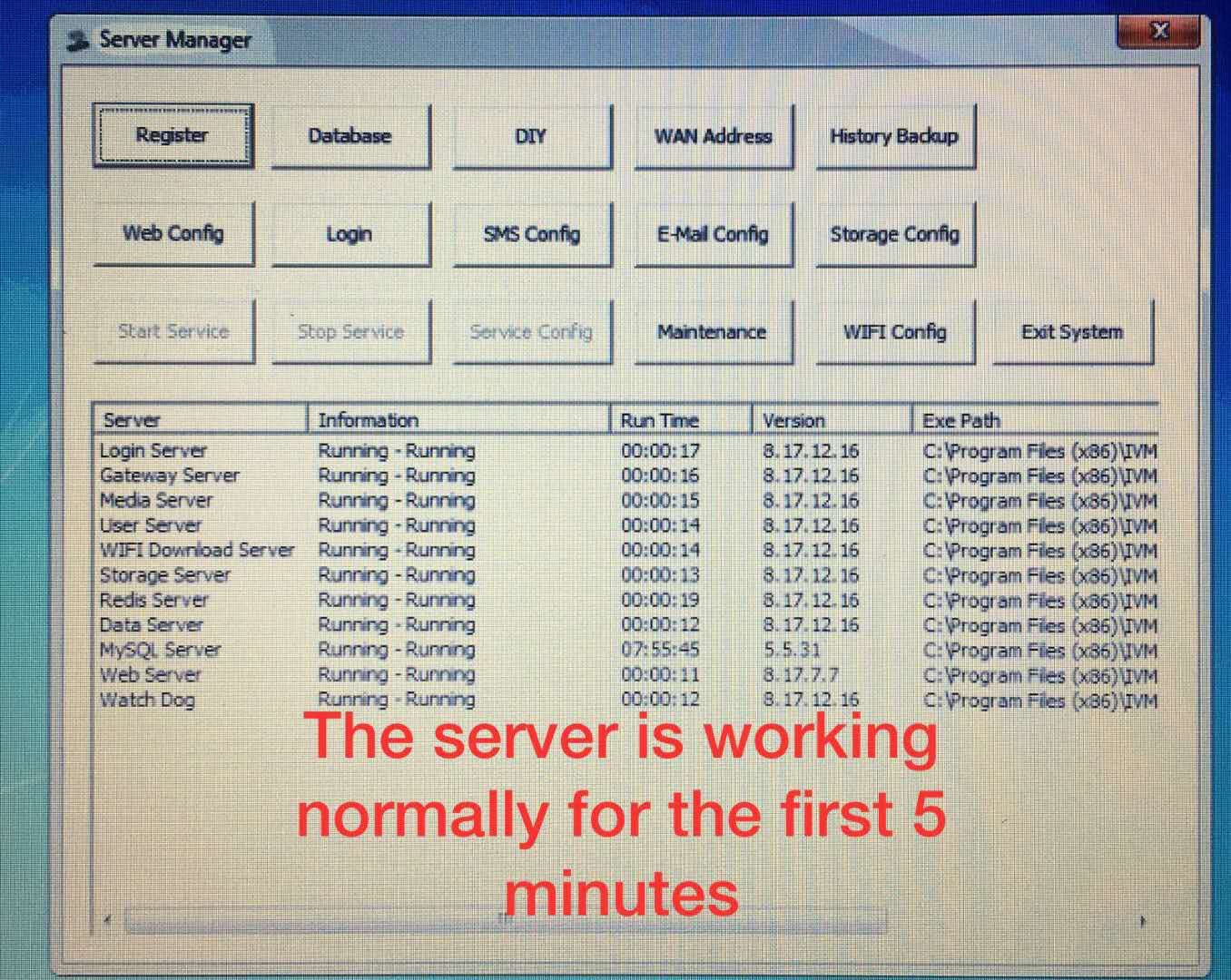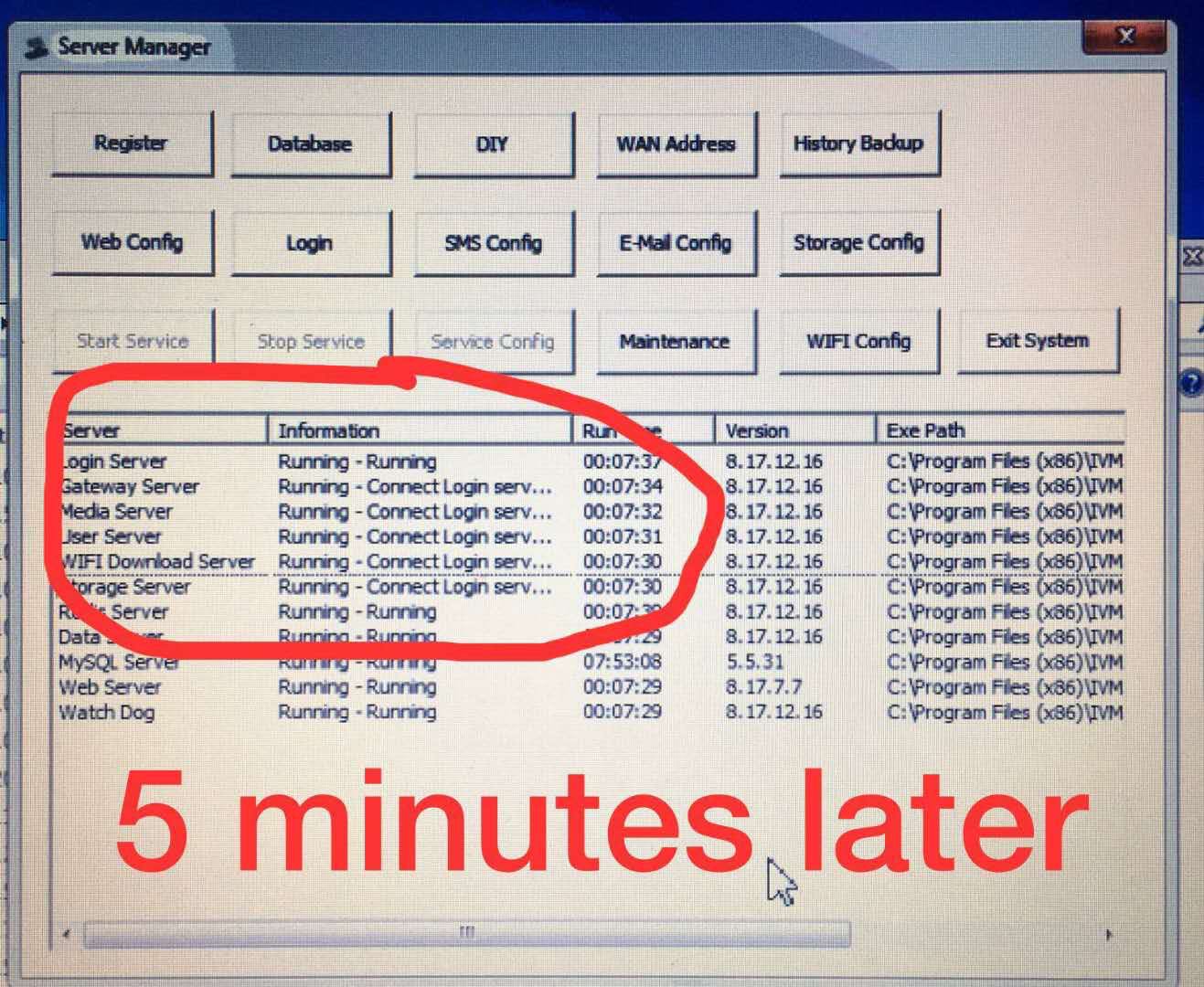 Please check whether your licenses less than the total amount of devices.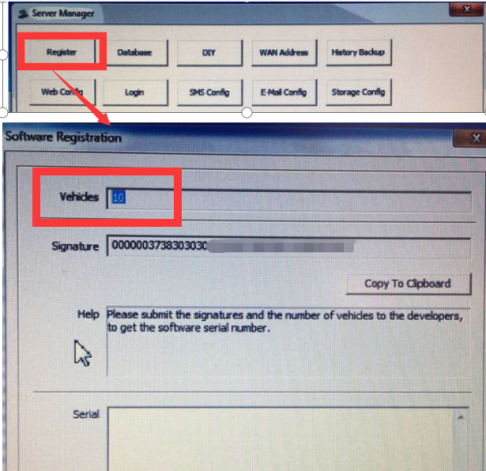 If so, please share the three details " WAN IP, Signature of Server and total amount of MDVR " to the Technical Support engineer.
Signature:

WAN static IP: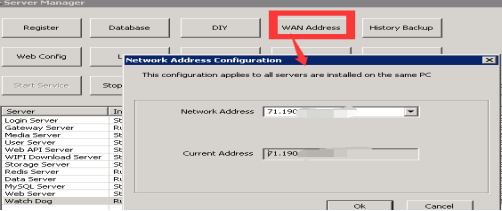 We would help to register licenses and give you serial number.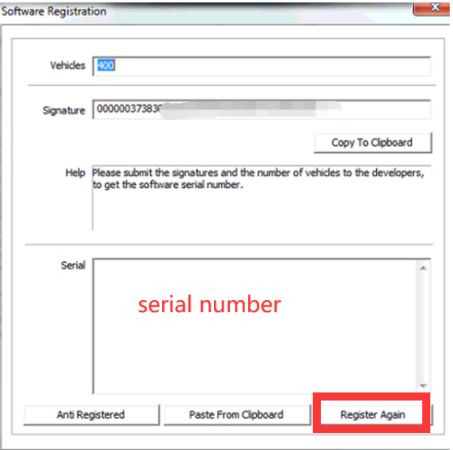 After registering licenses, the IVMS Server could work normally as below.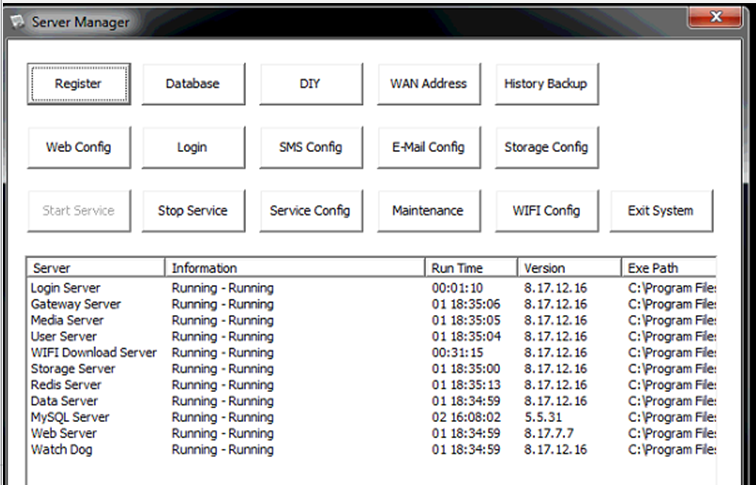 FAQ DOWNLOAD:

How to solve the issue about each services connect to Login Server failed frequently .doc