There is the steps to search the Statistics of ADAS and DSM.
1. After you login your Server in web side, please click the " Active Safety".

2. Then you could see the Statistics data about ADAS and DSM. You could also select the month you want to read.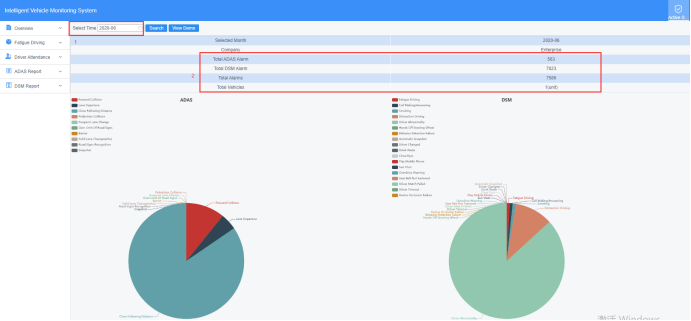 3. You could search each ADAS / DSM alarm statistics by day or minutes.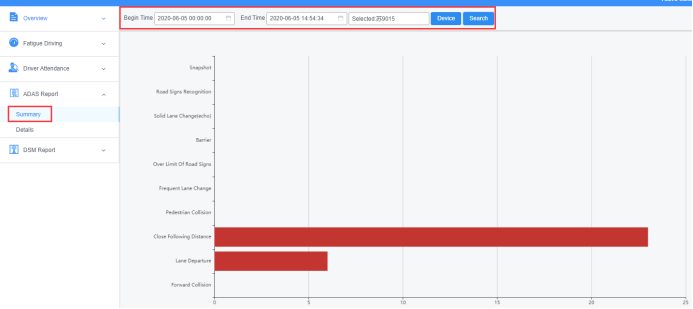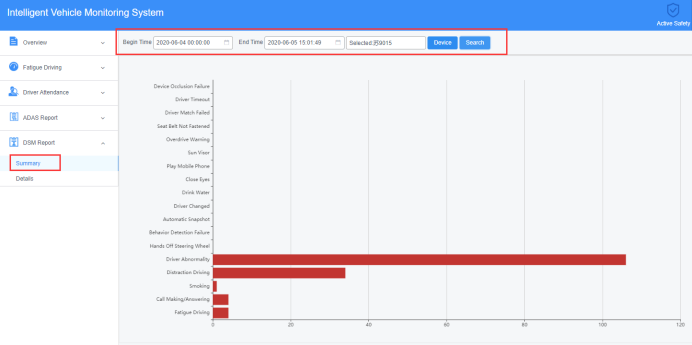 4. If you want to learn more details about each ADAS / DSM alarm such as Plate No, Alarm type, time and position, speed etc, you could search and download the recording files as below.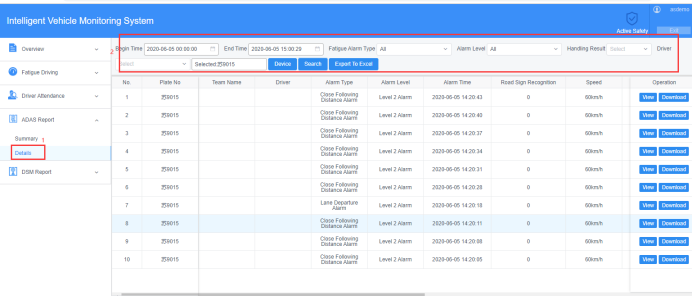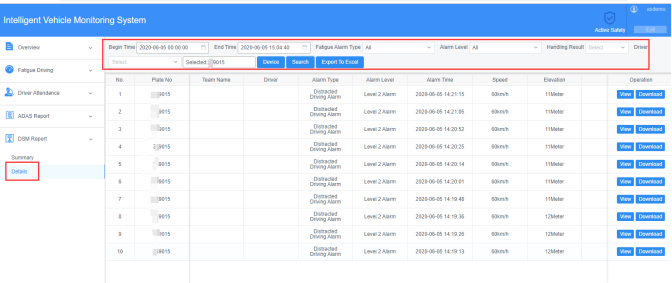 5. After you downloaded and unzip the alarm files, you could watch the alarm snapshot and alarm video recording.


FAQ DOWNLOAD:

How to search the Statistics and details of ADAS and DSM.doc