1. First, use your account login the Intelligent Vehicle Monitoring System (IVMS) Client, then find the device you want to set motion detection alarm.
2. Click the device , then right click the CH1/2/3/4...(choose the channel you want to set), then set choose the Motion Detection Config.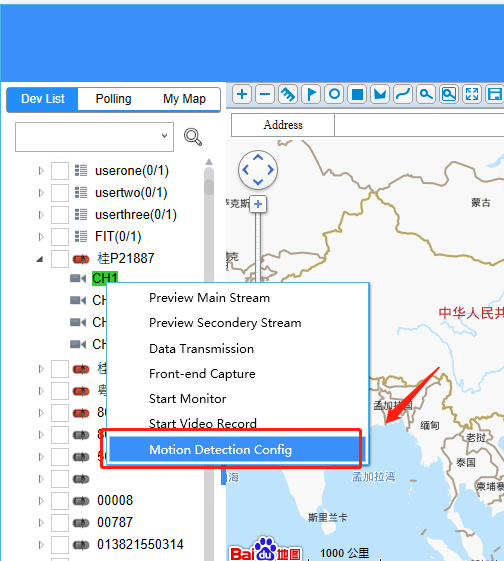 3. It will get video first, then you can open the function and choose the sensitivity and config the motion detection area.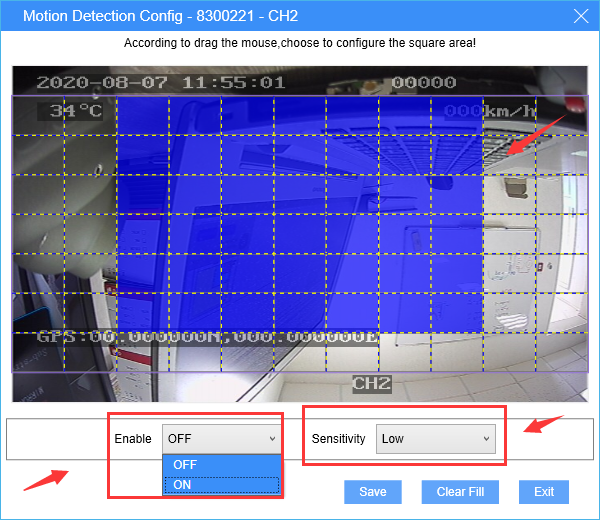 4. After this, when the alarm triggered, it will show on the platform side.
FAQ DOWNLOAD

How to set motion detection alarm for IVMS Client side.docx