1. First, you need to make sure your server version support this function, you can install the newest server version for test.
2. Use your account login the server web, then find this option at this side.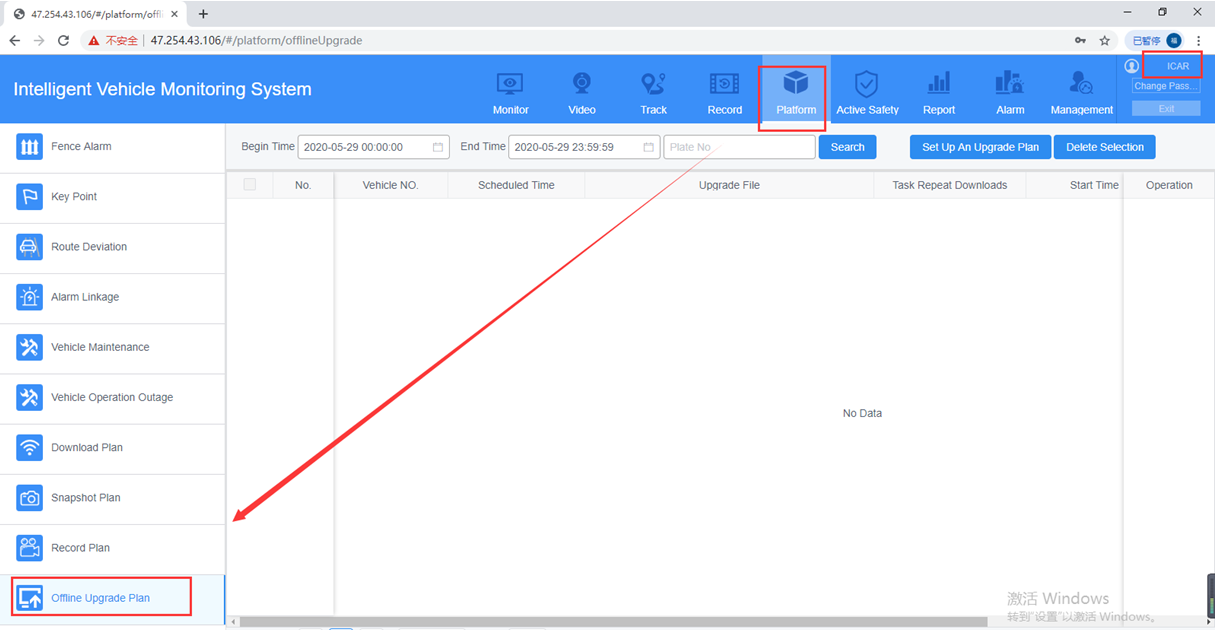 3. Set up the offline upgrade plan like this, you need to choose the device you want to want upgrade and the file type first, both MCU and firmware can upgrade at this side.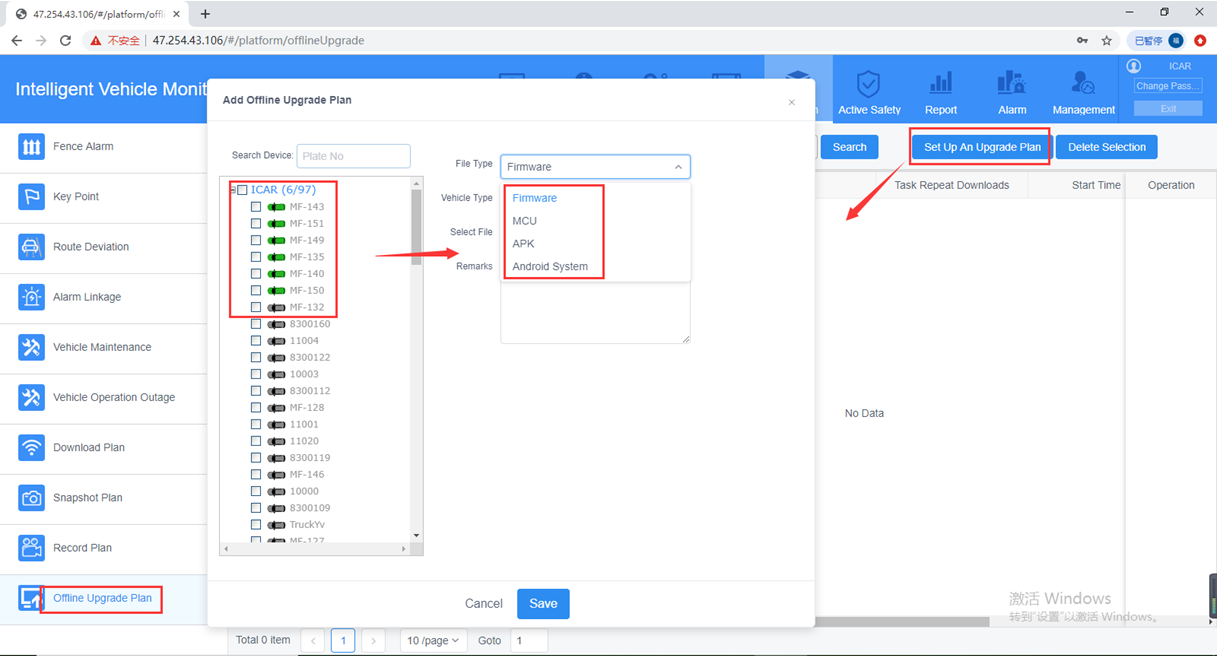 4. After this, choose the vehicle type and select the upgrade file at your PC side. Also you can fill in the firmware version at the remarks side to help you check the plan later.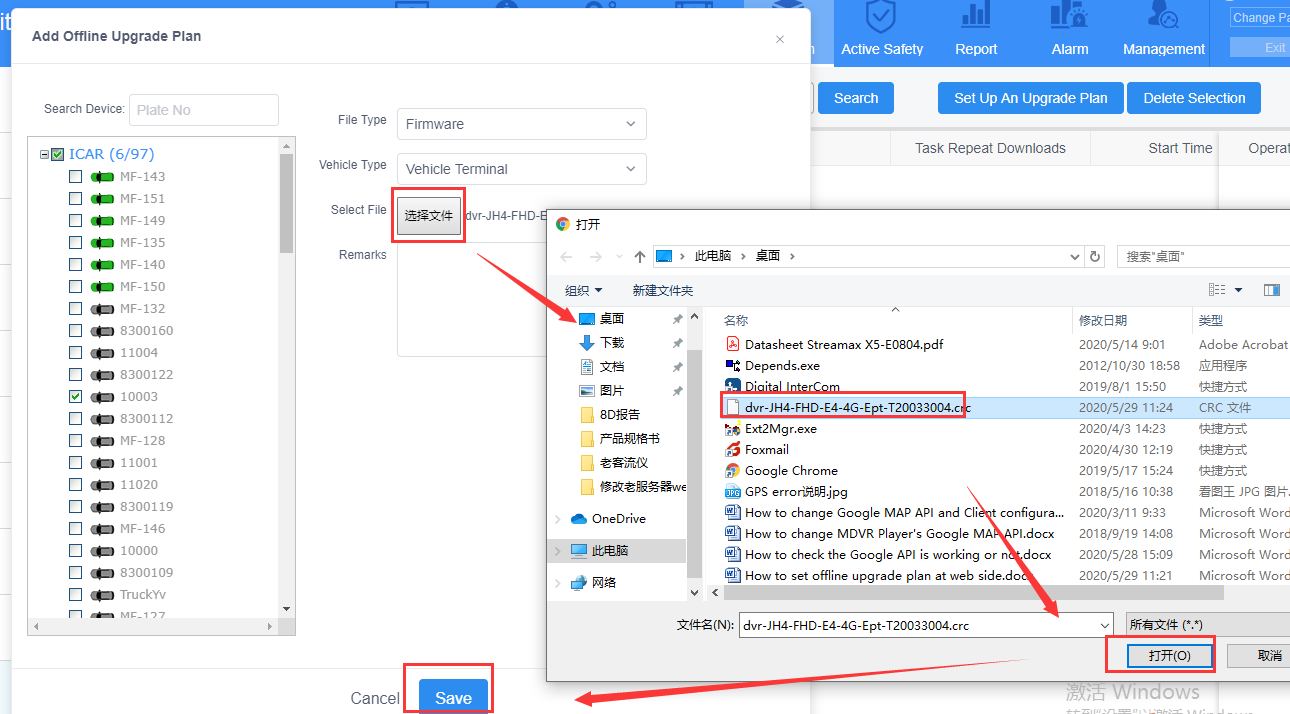 5. After set this, when the MDVR online again, it will upgrade itself.
FAQ DOWNLOAD

How to set offline upgrade plan at web side.docx