1. Open the file, unzip the google-mobile.rar, then copy it to the installation directory, such as:
D:\Program Files (x86)\IVMS Server\tomcat\webapps\gpsweb\client\Map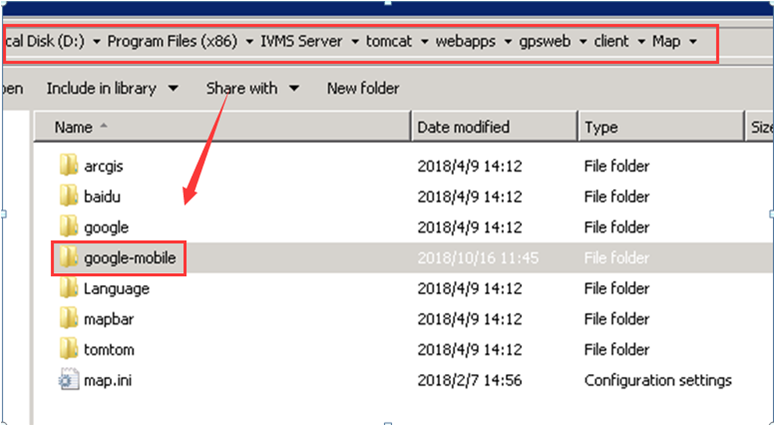 2. Open the google-mobile folder, change the gmap_cn.html and gmap.html, put your API key to this place, then save it.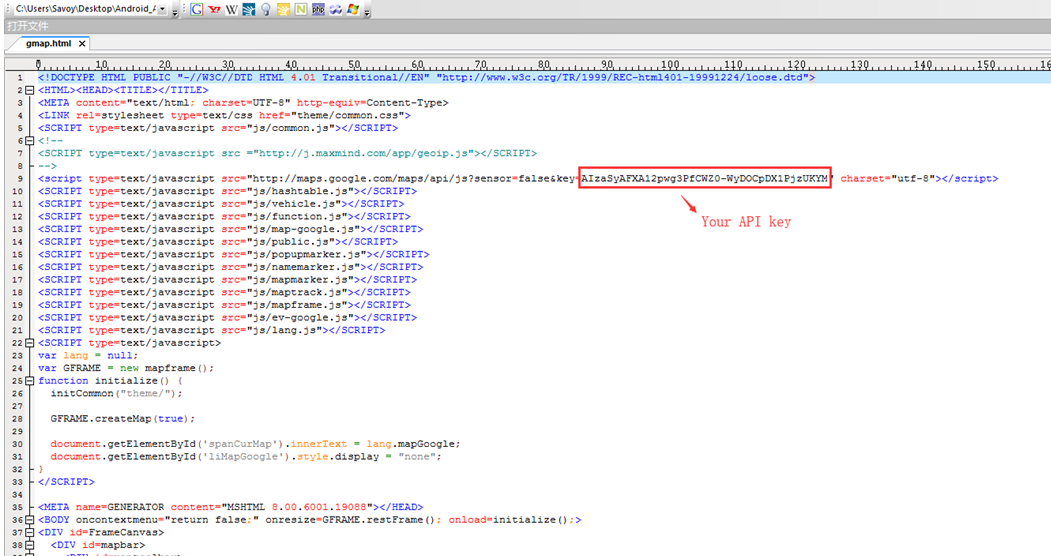 3. Restart the server and install the new app version from Google play to test.
FAQ DOWNLOAD

How to set the Android APK get map from server side.docx

Android_APP_Google map updata-2018-10-16.rar