When find that the AV output component is broken like the following picture: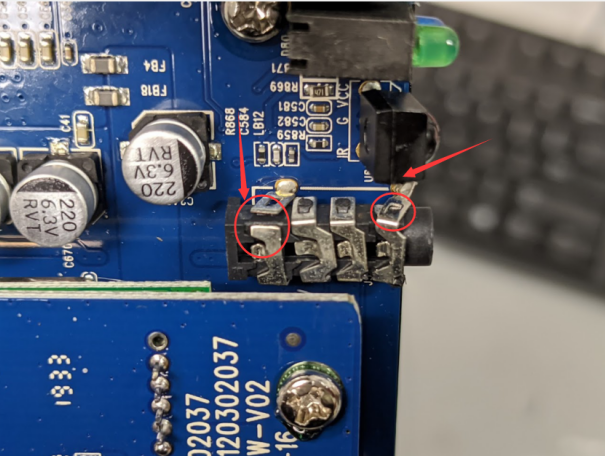 When have the ability to take apart the MDVR, you can refer to the FAQ that how to disassemble the MDVR according to the link.
https://www.icarvisions.com/faq/how-to-disassemble-the-button-cell-of-mdvr-376.html
After reading the FAQ, you can find this part, and use welding tools to solder the component, from the picture you can see that the first part and last part was cut off. After soldering it, can use glue to make it stable.
FAQ DOWNLOAD:

How to solder the AV output component.doc