1. There is a phenomenon that connection to the database failed as the below picture.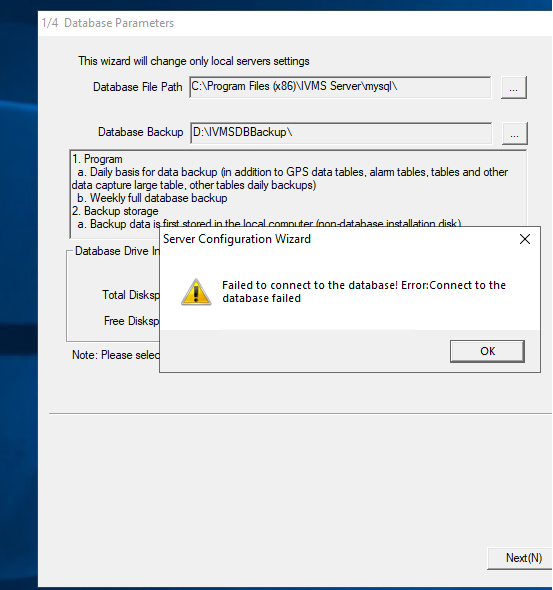 2. Run the DBCheck.exe please.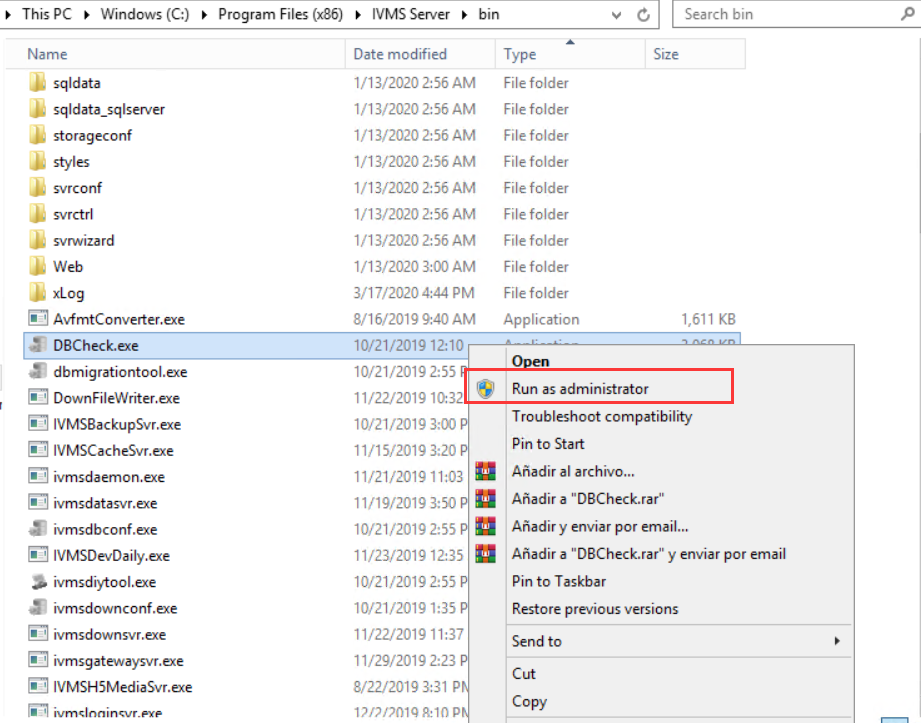 3. After DB Check finished, run the IVMS Server please.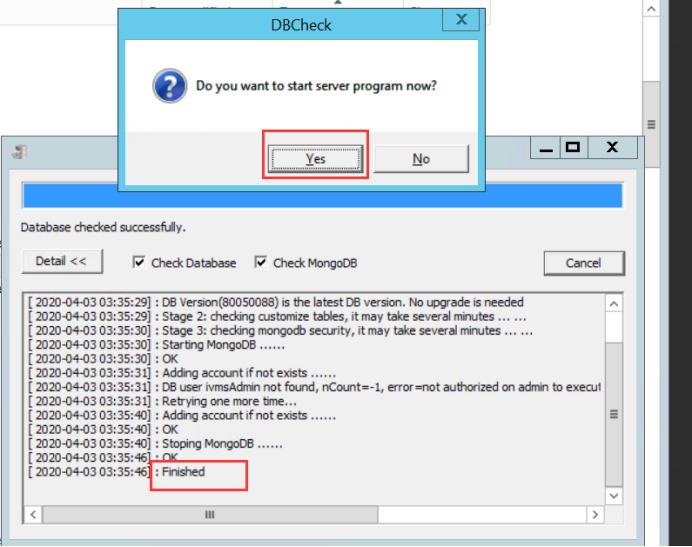 4. Click the Database> DB Maintenance> Restore Database.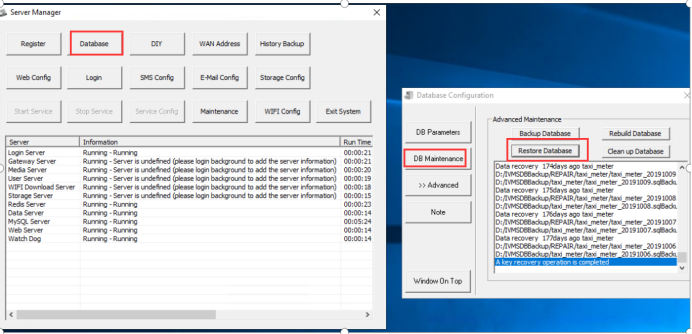 5. After the Maintenance finished, please run the ivmssvrwizard.exe.

6. All steps finished, IVMS Server will run normally.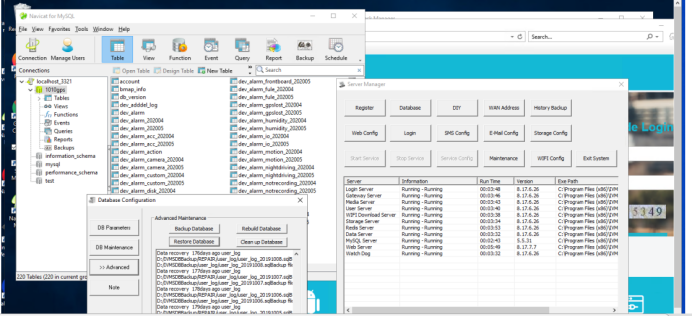 FAQ DOWNLOAD:

How to solve the issue of connecting to database failed..doc