If your Media Server restart repeatedly as below. ( Its' Run time always are several minutes.)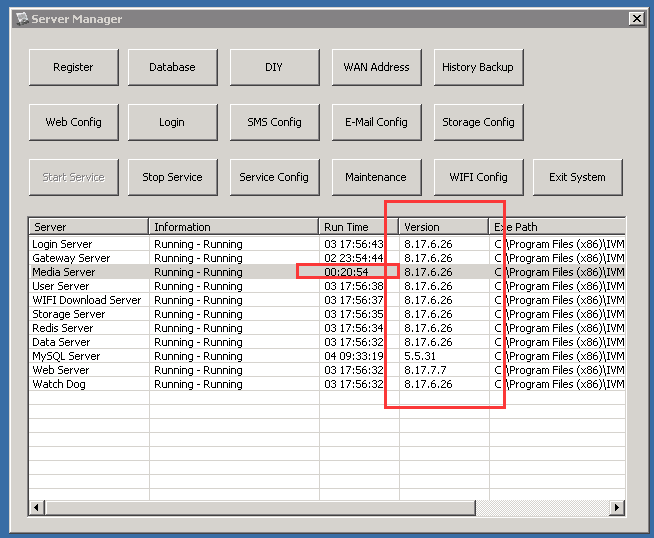 Please follow the below steps to solve the issue.
1. Kindly download the folder via the link and Unzip it.
https://www.dropbox.com/s/tol5r0jhra2u7vj/update-bin-20180207.rar?dl=0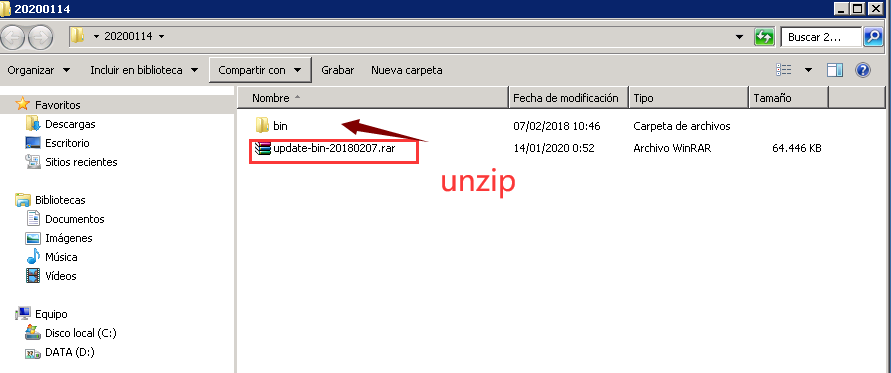 2. Exit system.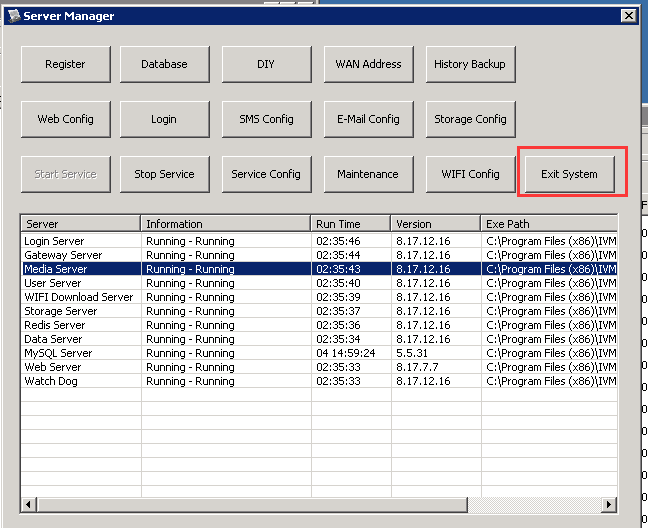 3. Copy all the files and folders of the bin you downloaded to IVMSServer/ bin. Then choose replace.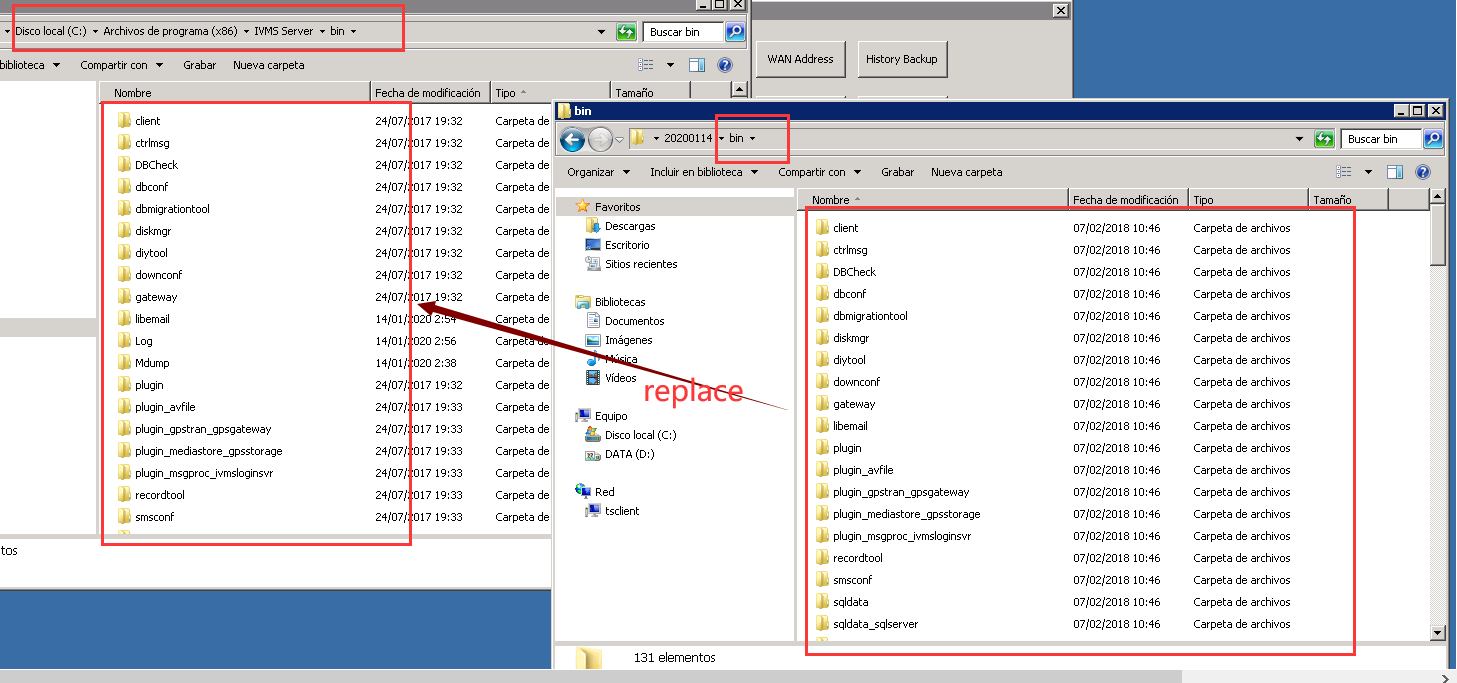 4. Double click the IVMSServer to turn it on. Runing several hours to check if the Media Server work normally.

FAQ DOWNLOAD

How to solve the Media Server restart repeatedly.docx