1. When we download video from IVMS Client, we always get download failed error, the reason maybe is the SIM card signal problem, or the client version problem, but the most important reason it the account limit.

2. For both new server and old server, you can use the higher level account login to change it, the default setting is 200MB, you can change it to 0 or None, then save it.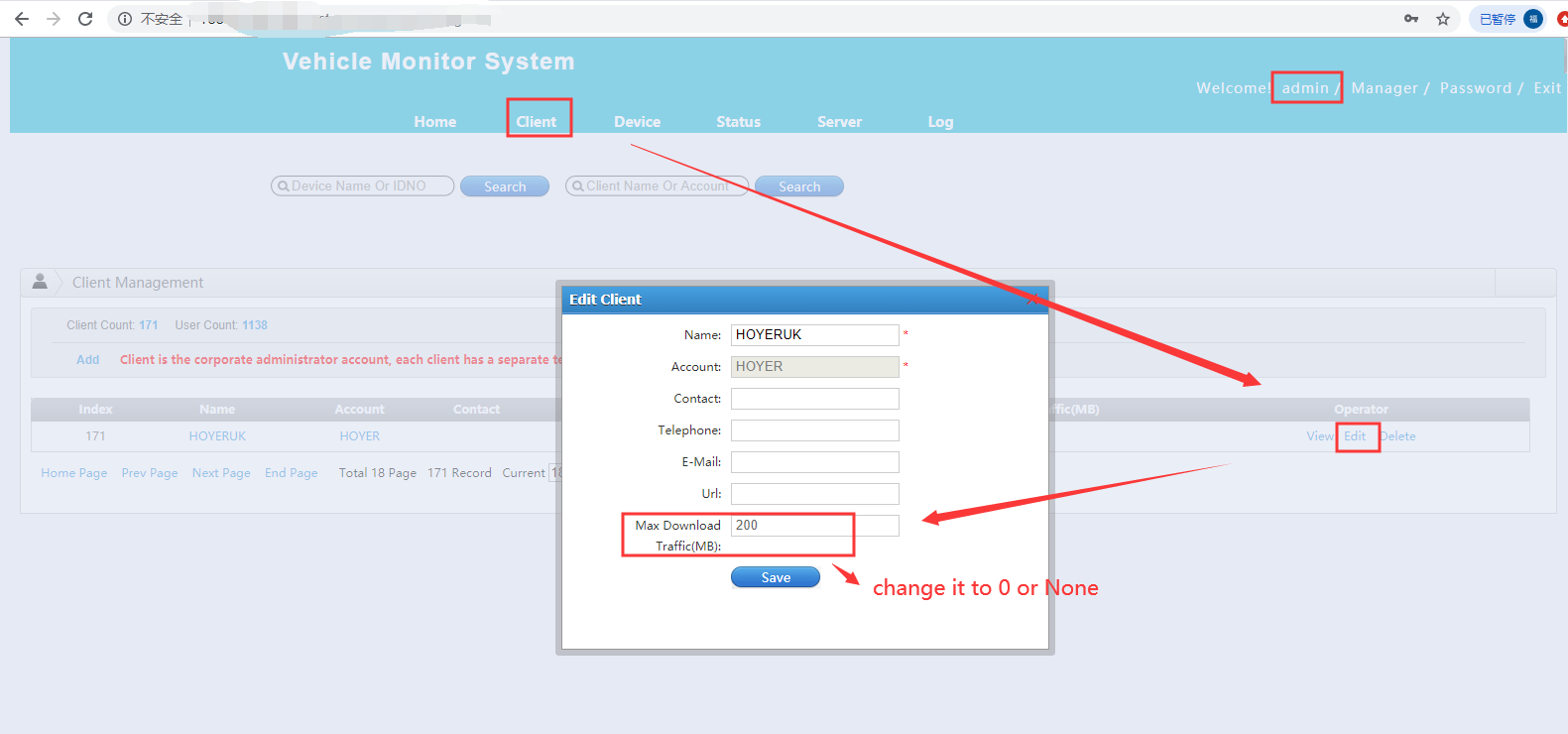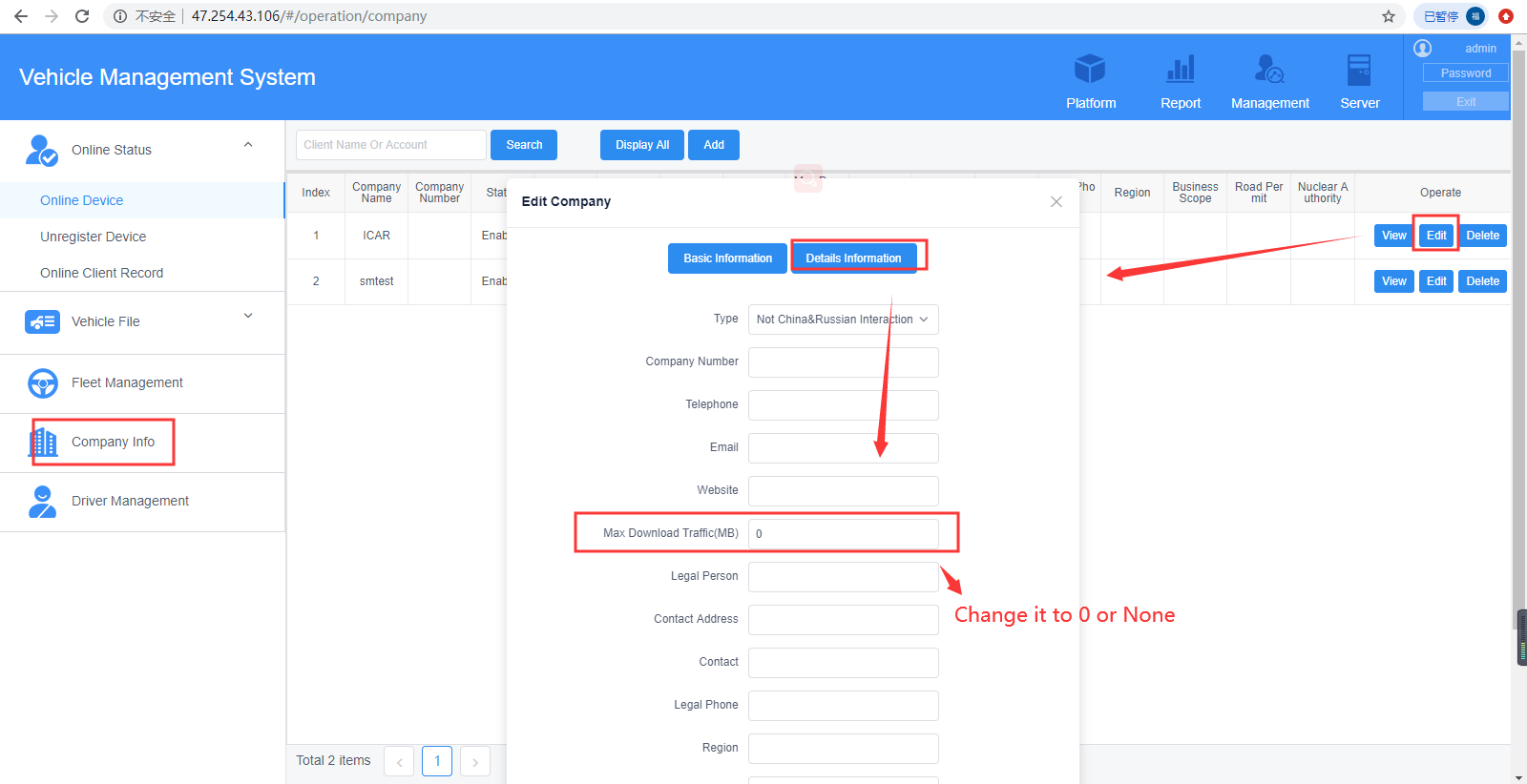 3. Restart the IVMS client, then download again, it will work well.
FAQ DOWNLOAD

How to solved IVMS Client remote download failed problem.docx