JAB-G-A Installation:
1. MDVR+ Camera + JAB-G-A device picture.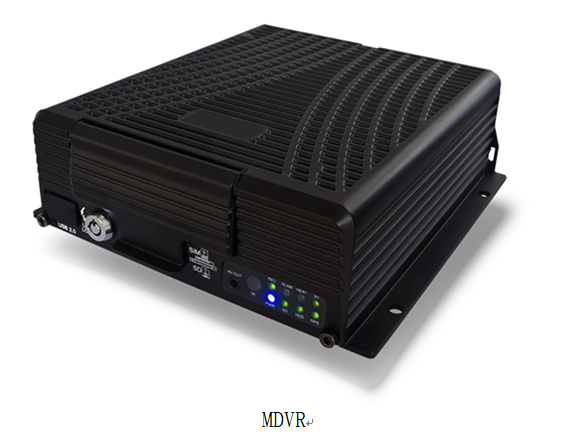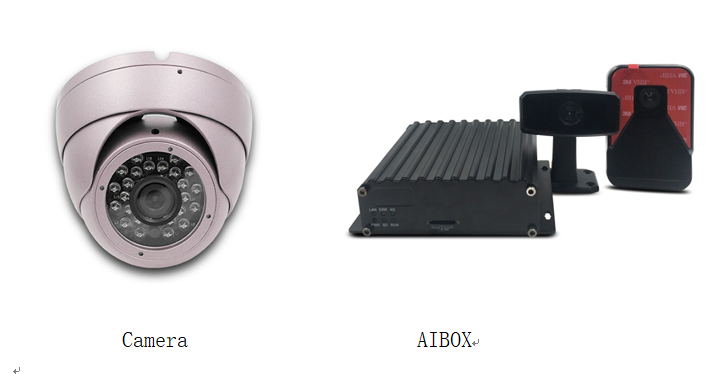 2. Wiring AI-BOX with MDVR
JAB-G-A:Left turn signal, right turn signal, brake signal (optional).
Method: Connect the body electrical signals to open the panel of the car, and use a multimeter or an electric pen to find the power source VCC, ignition signal ACC, GND and left and right turn signal lines, brake signals and wiring.
DSM and ADAS cameras are directly connected to the corresponding interface on the rear panel of JAB-G-A. JAB-G-A is connected to the host computer for data communication via RJ45 network cable.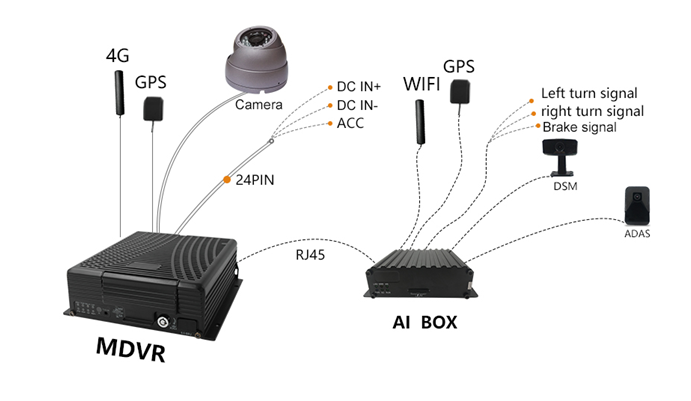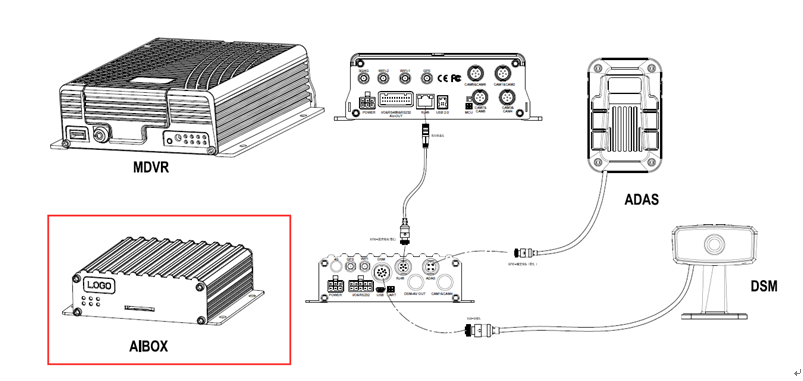 3.Install the ADAS and DSM carmera, then use mobile phone install the calibration APK to set ADAS and DSM, about how to calibrate the ADAS and DSM, you can check the attachment.

JAB-G-A Installation and debug manual V1.1.pdf