Normally, My Map works like this below: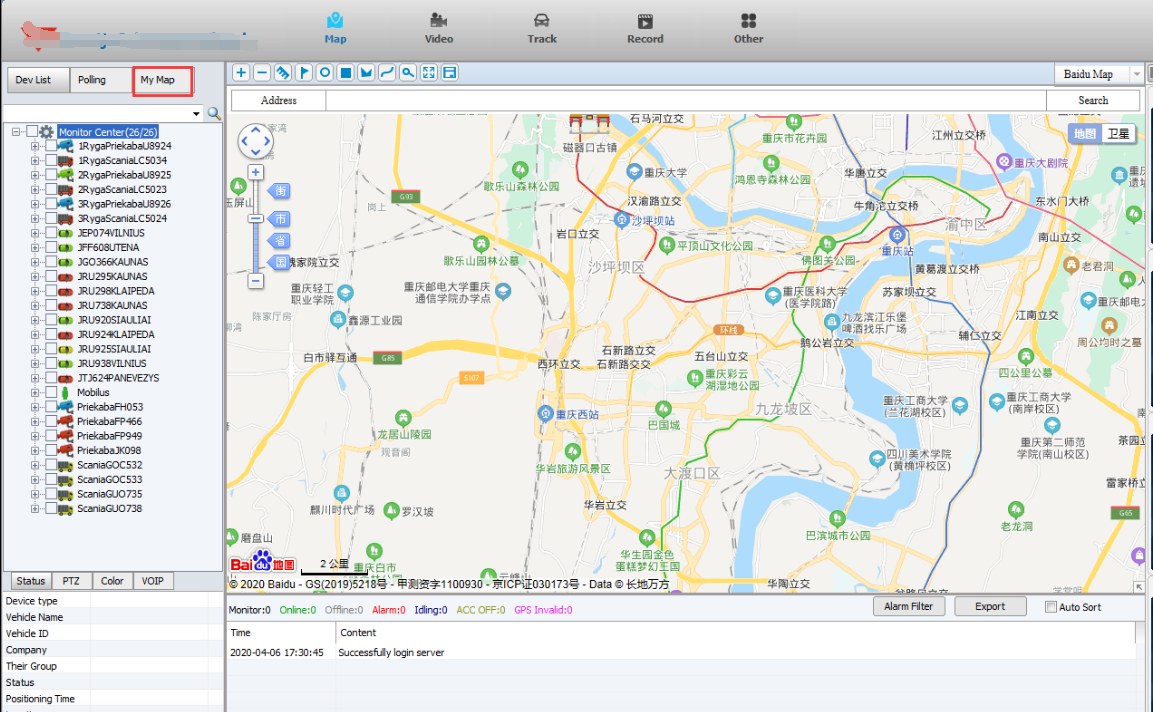 When My Map lost, it shows like this: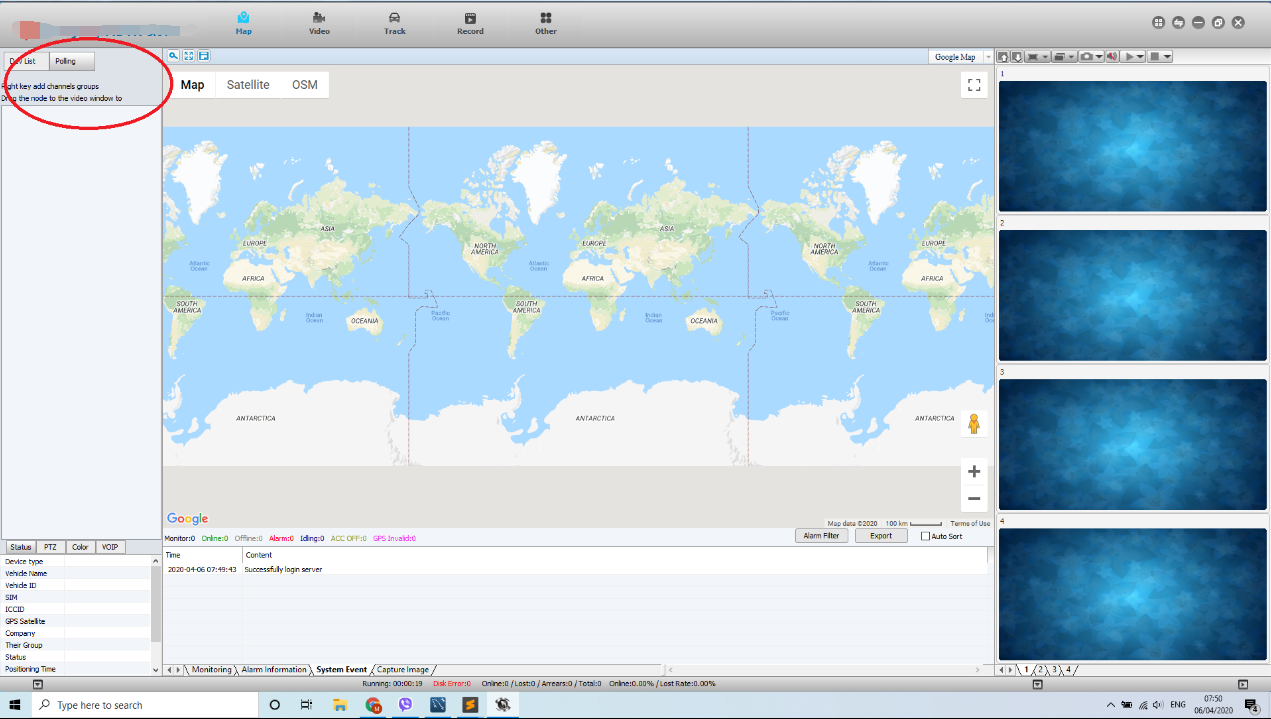 When this problem happen, please refer to the follow steps to check the issue.
1. Check the database table for checking if the roles has not been added.You can follow the attached FAQ:
https://www.icarvisions.com/faq/how-to-add-the-alarm-config-role-for-the-ivms-client-390.html
For My Map issue, the code is 611, you can check if the roles has 611.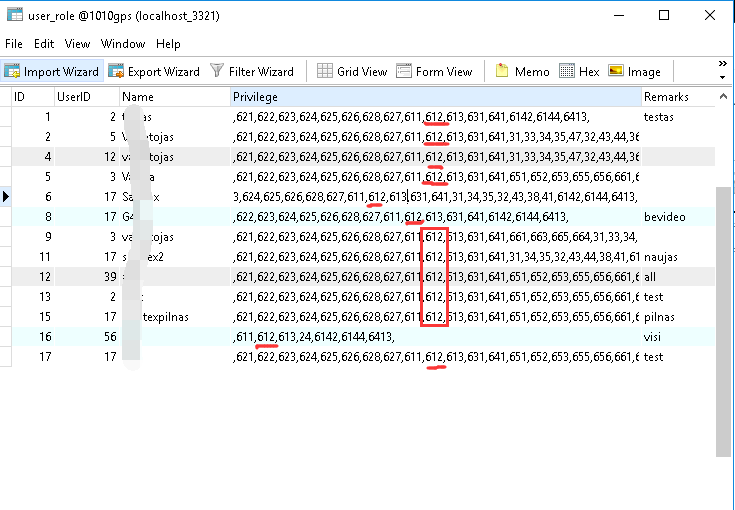 2. If the above can not fix the issue, you need do the following operations. Click the Register and input the license code into the Serial panel, and then click Anti Registered, after this operation, the vehicles will update to the original amount 10. And finally, input the license again to the Serial panel, and click Register. The reason is that the register record has problem, so need clean up the record and register it again, and then the My Map will come back again.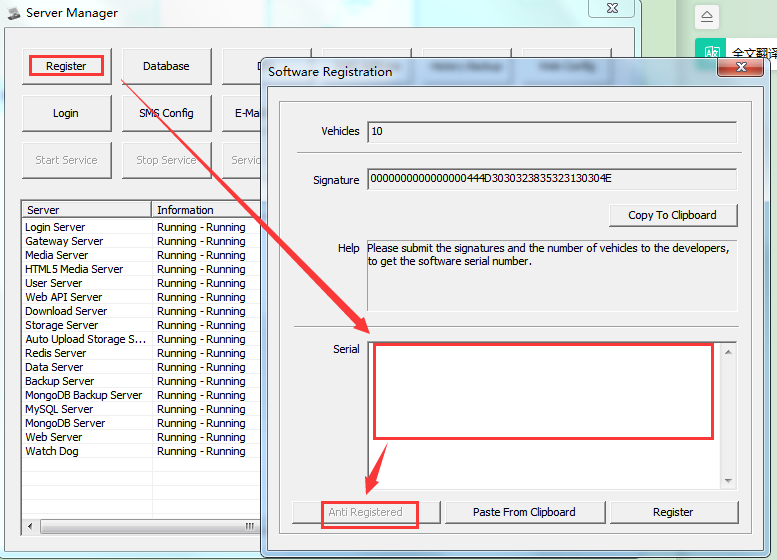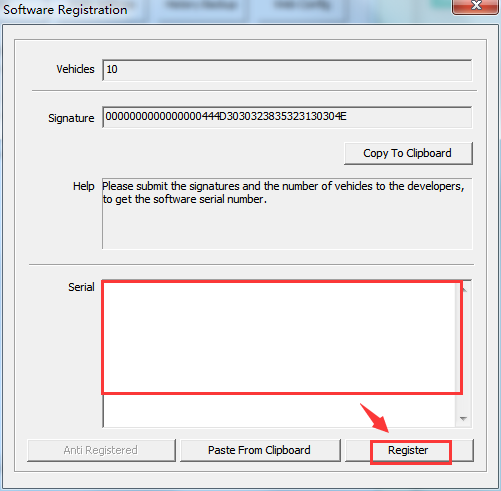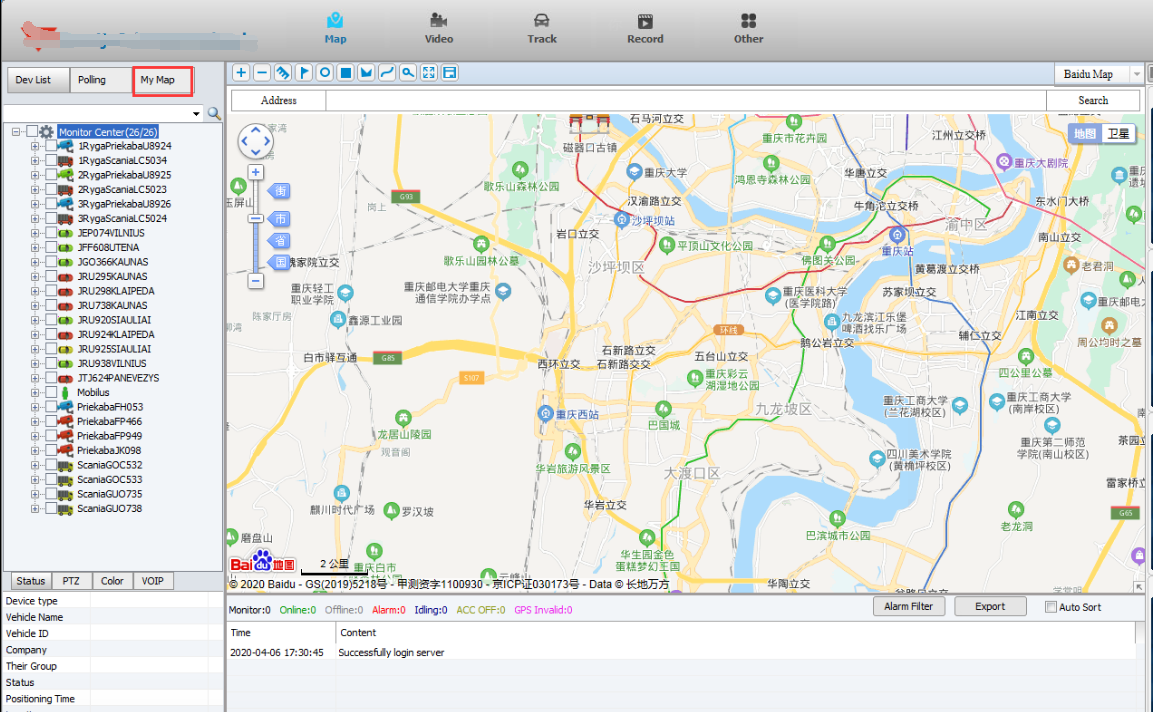 FAQ DOWNLOAD:

How to check My Map lost issue.doc