1. First, use you account login the IVMS Client, and choose the device which you want to get this to search the track.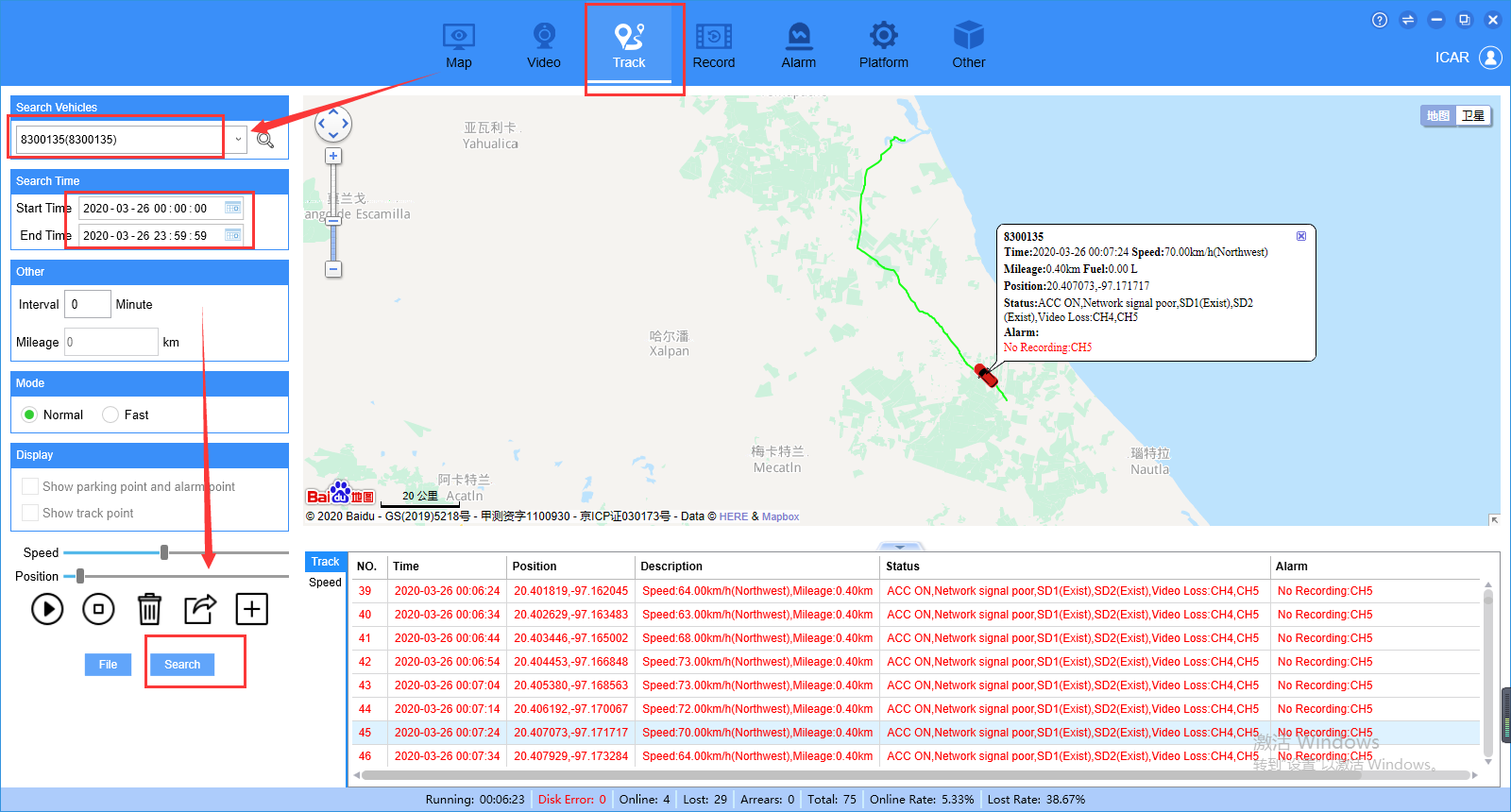 2. Choose one GPS record, and right click it, you will see the "video play" option, click it, then it will switch to the Record page, confrim the device and click search, you will get the video records.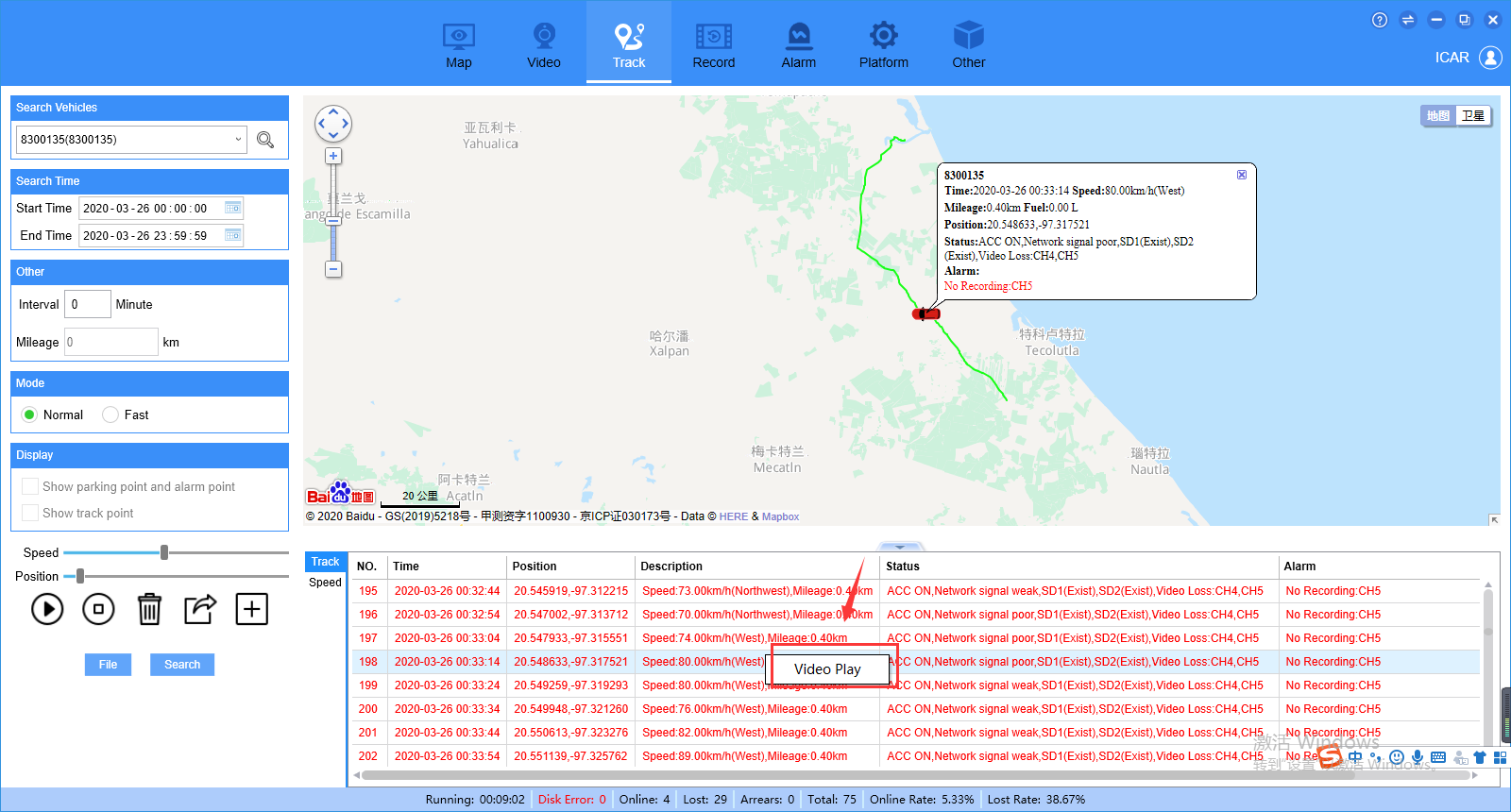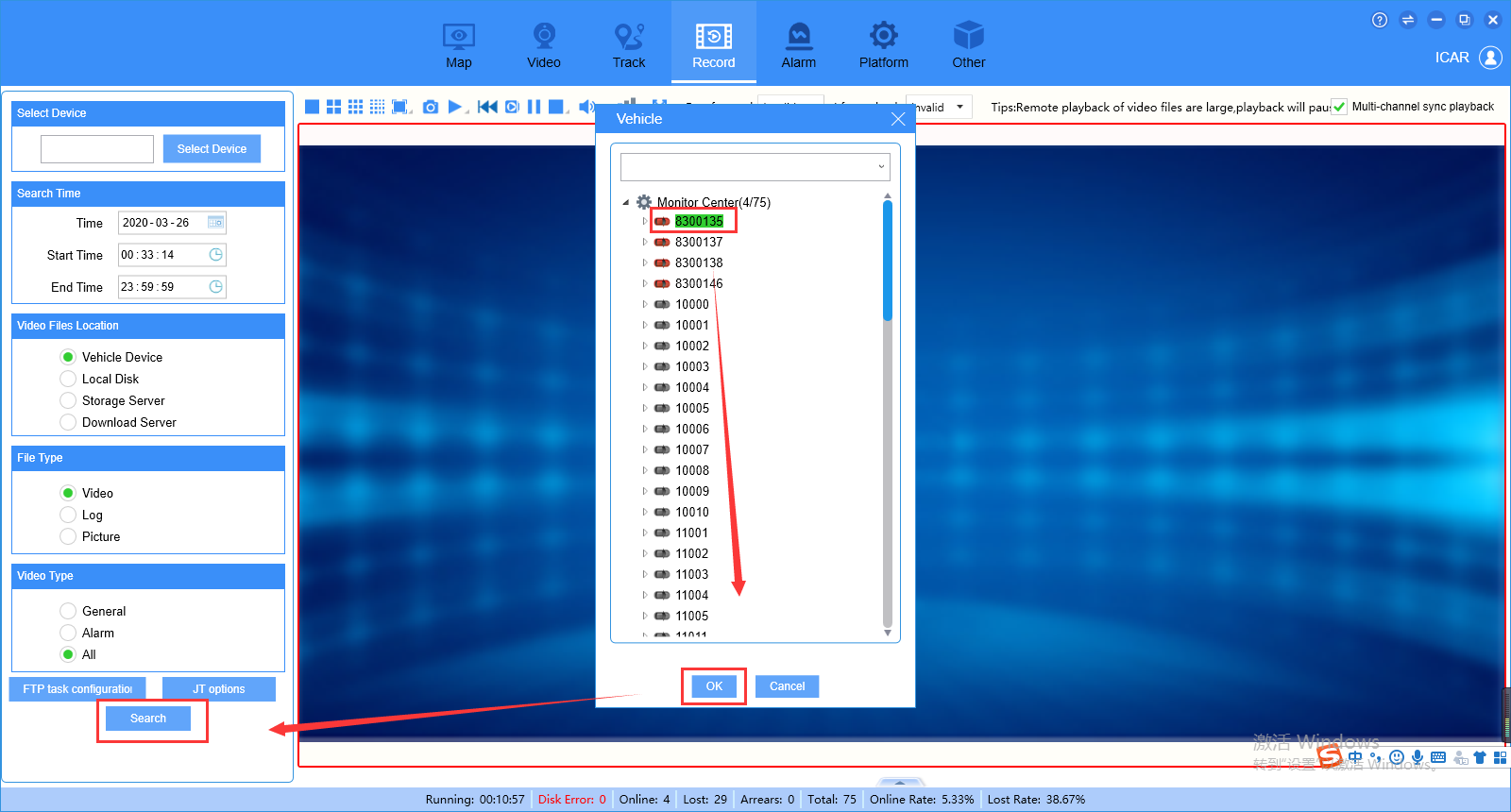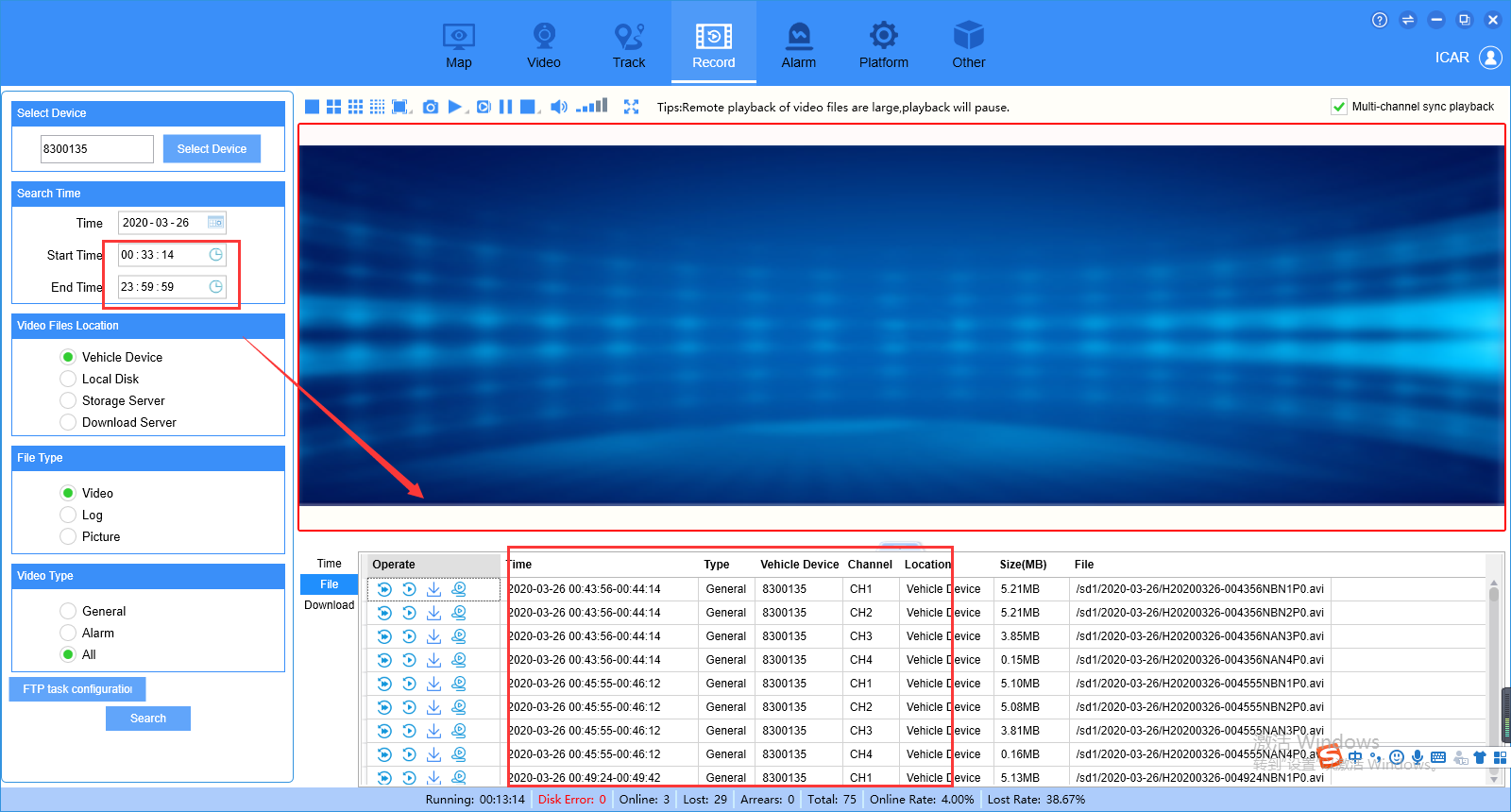 3. If you want to change another GPS record or another device to search the video again, you just need to repeat these steps again, and do not need to confirm the device number and click serach again, it will do this itself.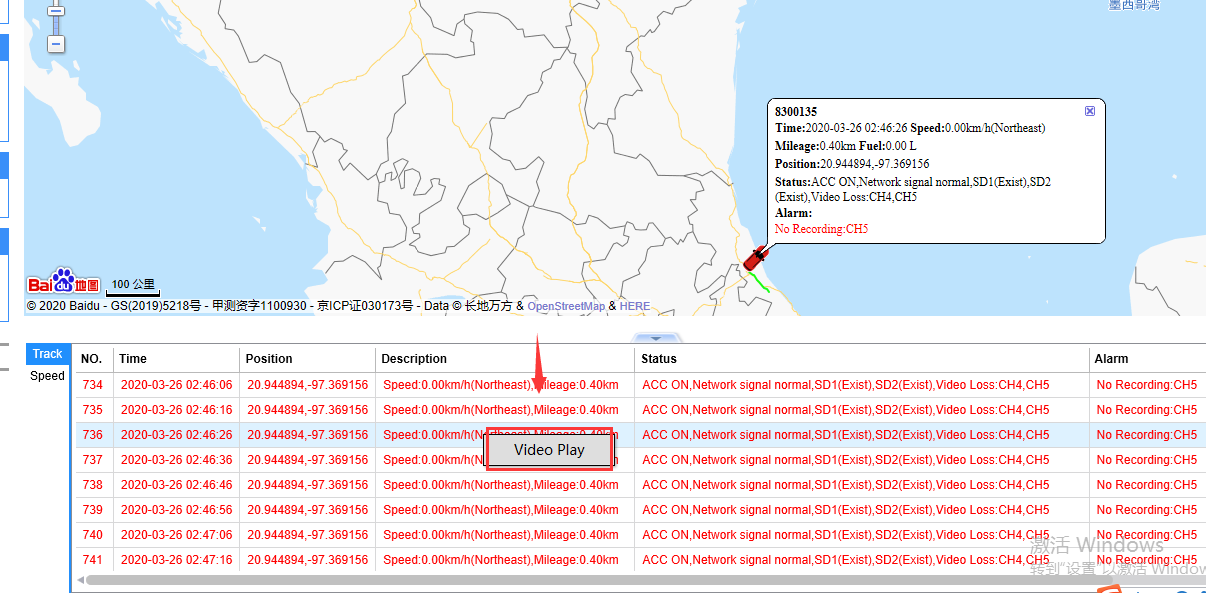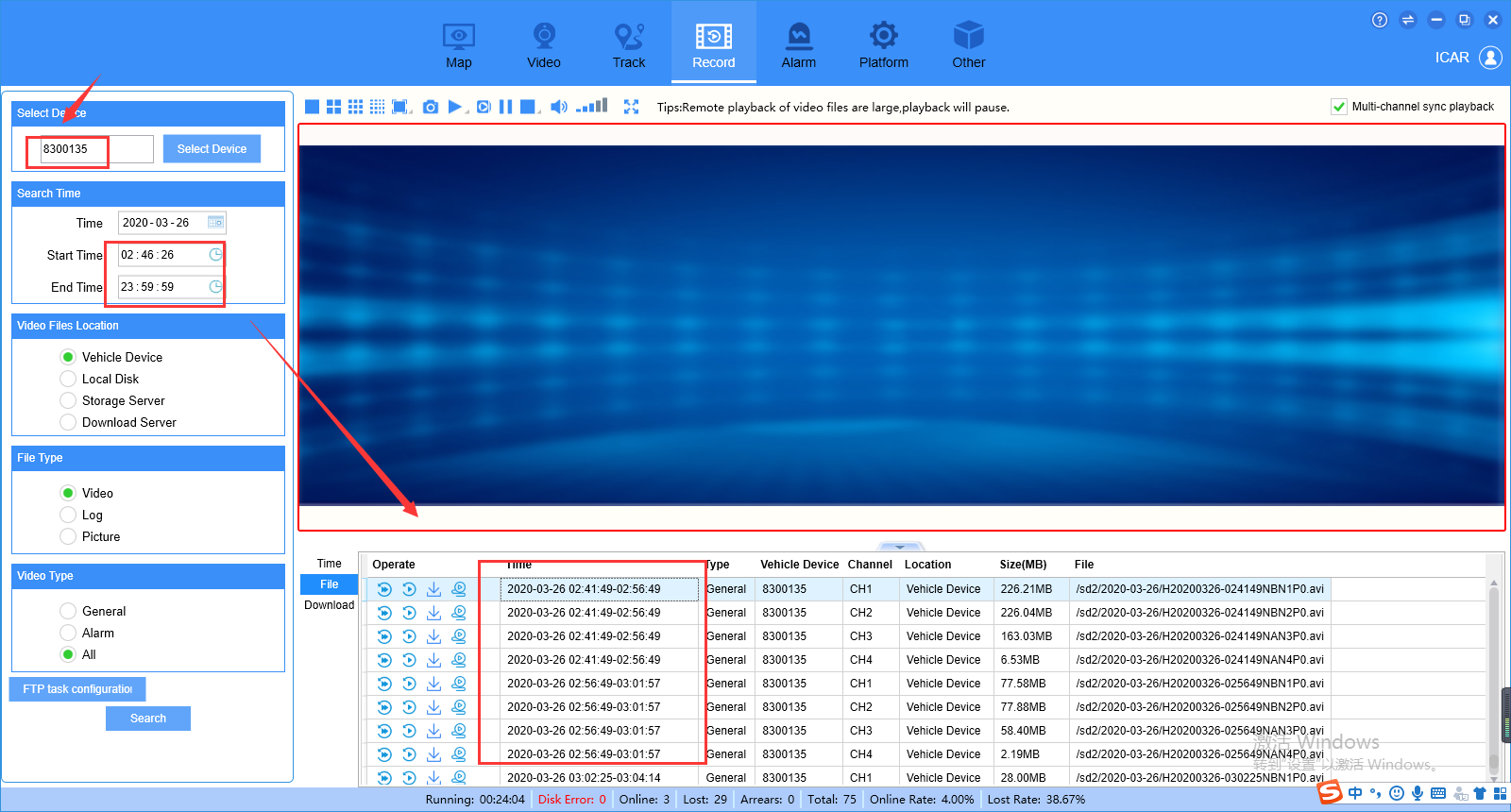 FAQ DOWNLOAD

How to search the records via GPS track in New IVMS client side.docx