Database settings
https://www.dropbox.com/sh/a44t2tv3o78jok4/AAA6vG9AeX1yeDamAwcfMiSka?dl=0
The above is the tool to do this step. And this step is only needed operated on main server.

I. Download the database tool and modify the user table to enable it for the remote to the database. Connect the database using the following information and alter the host to %.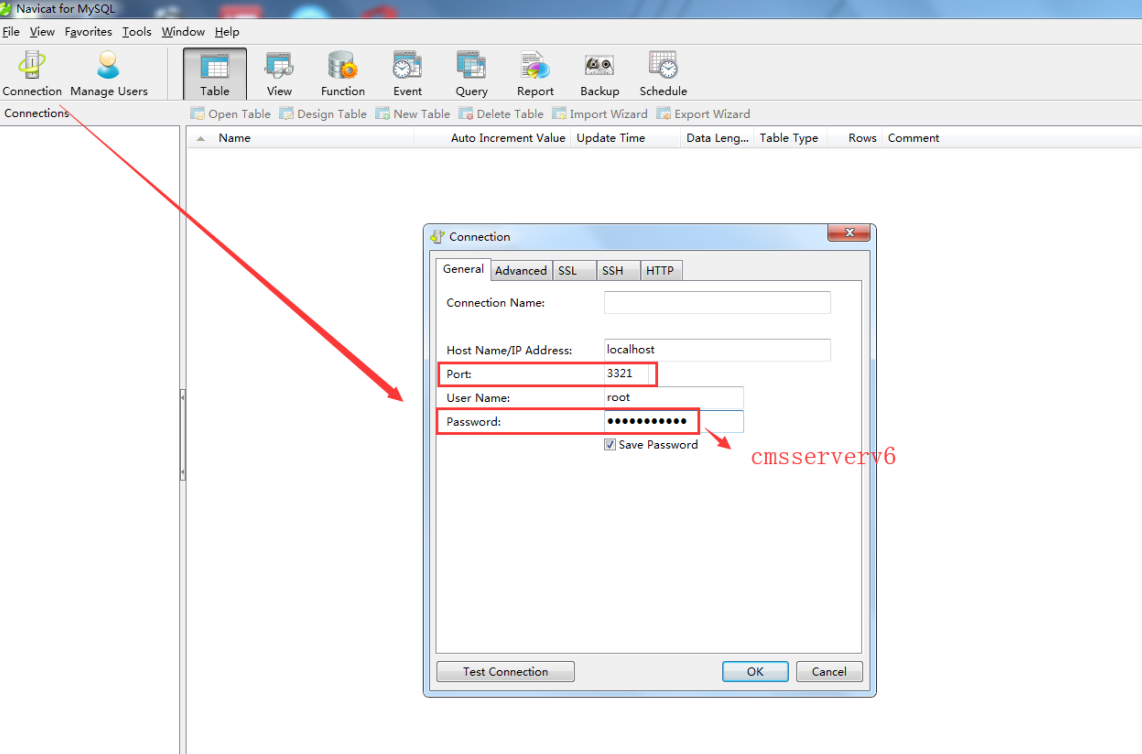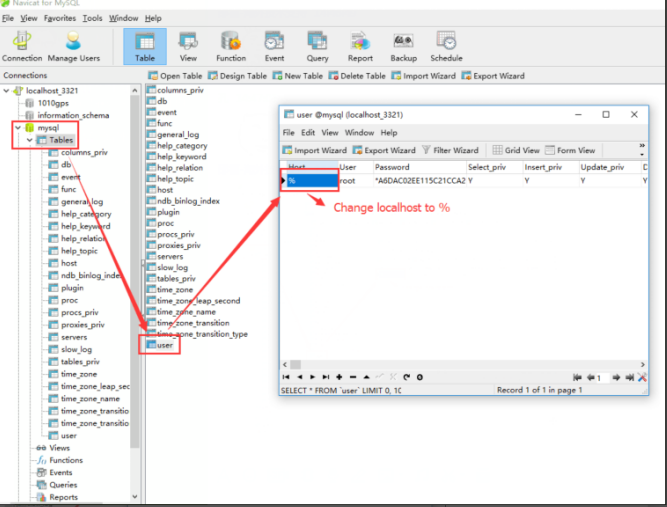 2. Restart the mysql server.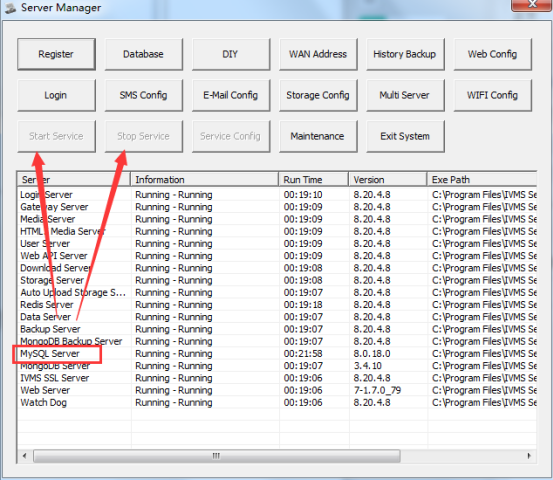 3. Enable ivmsmysql.exe at firewall defender.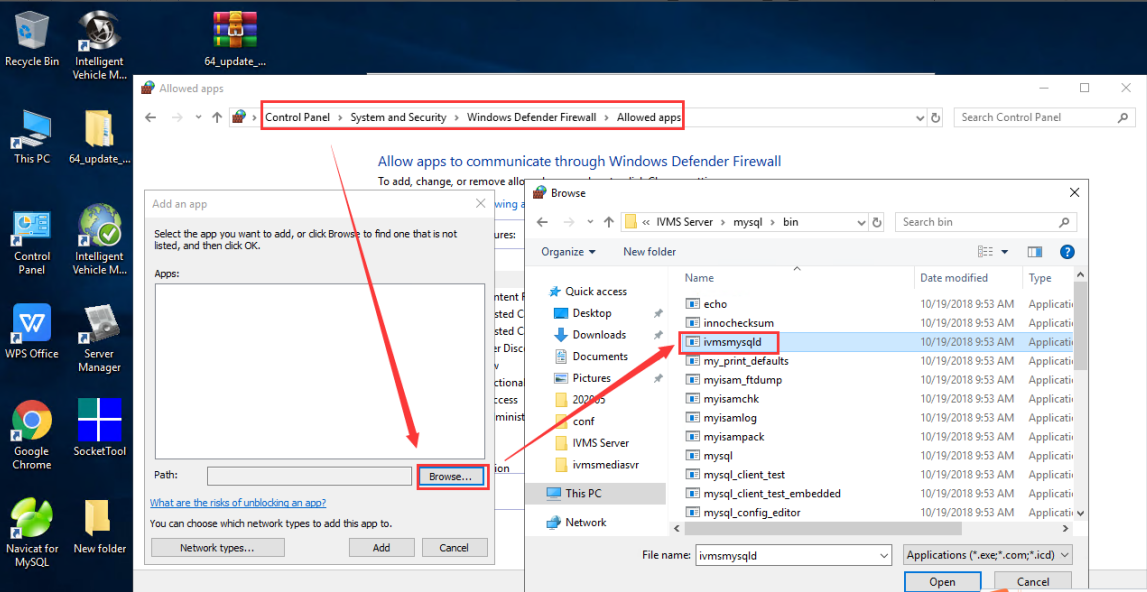 4. Modify server's database .ini settings. Change DBIP to main server's wan IP.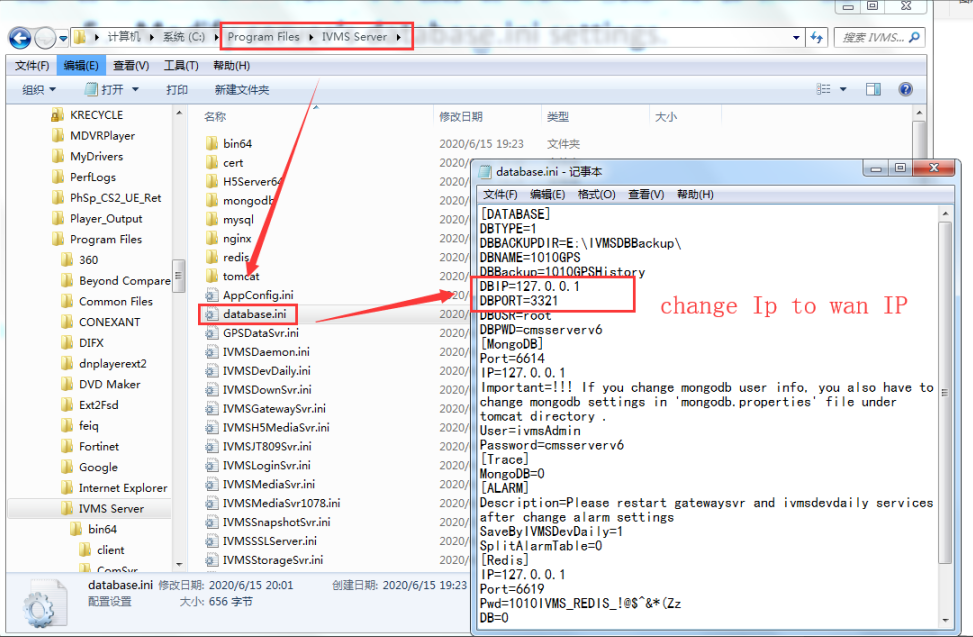 After finished the database settings, then go to the web page to config the wifi cluster settings.
Main IVMS Server web settings
1.Log in the user of admin and add a new download site. (The download site is unique).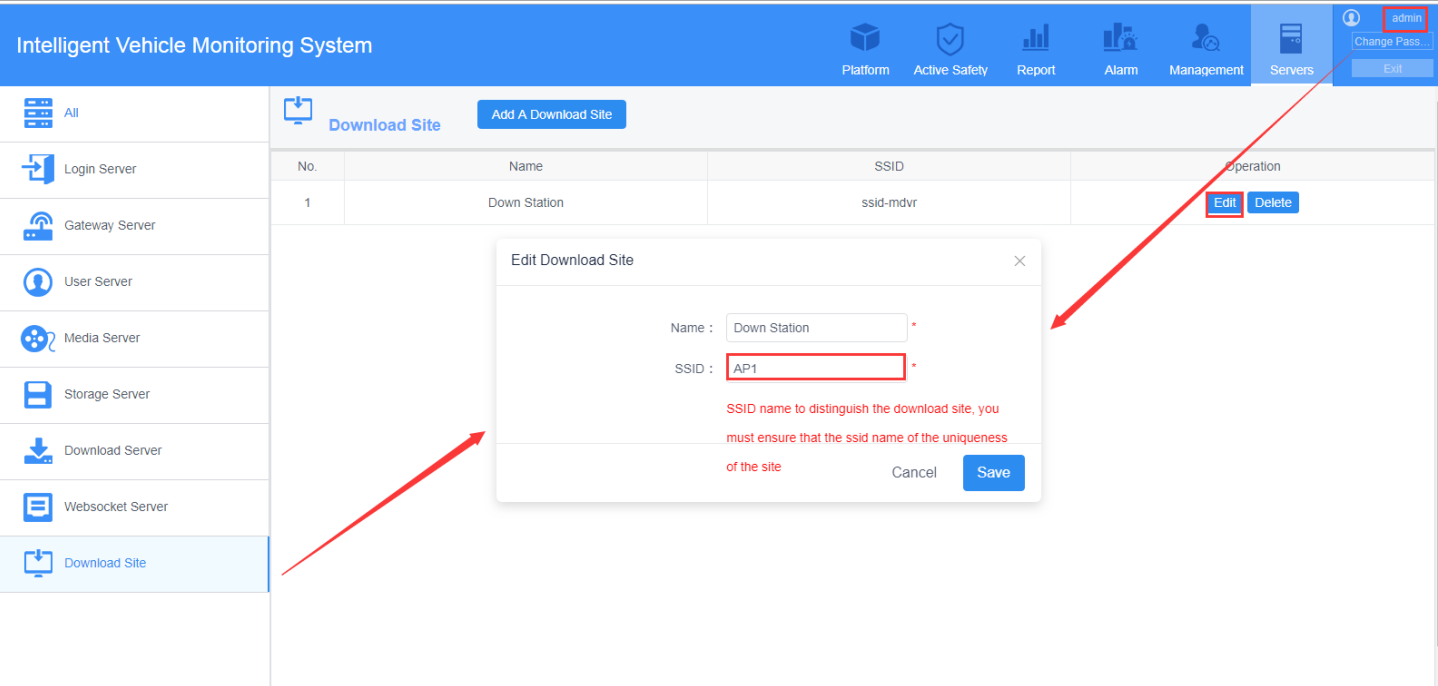 2.Add WIFI download Server. (Set your IP correct).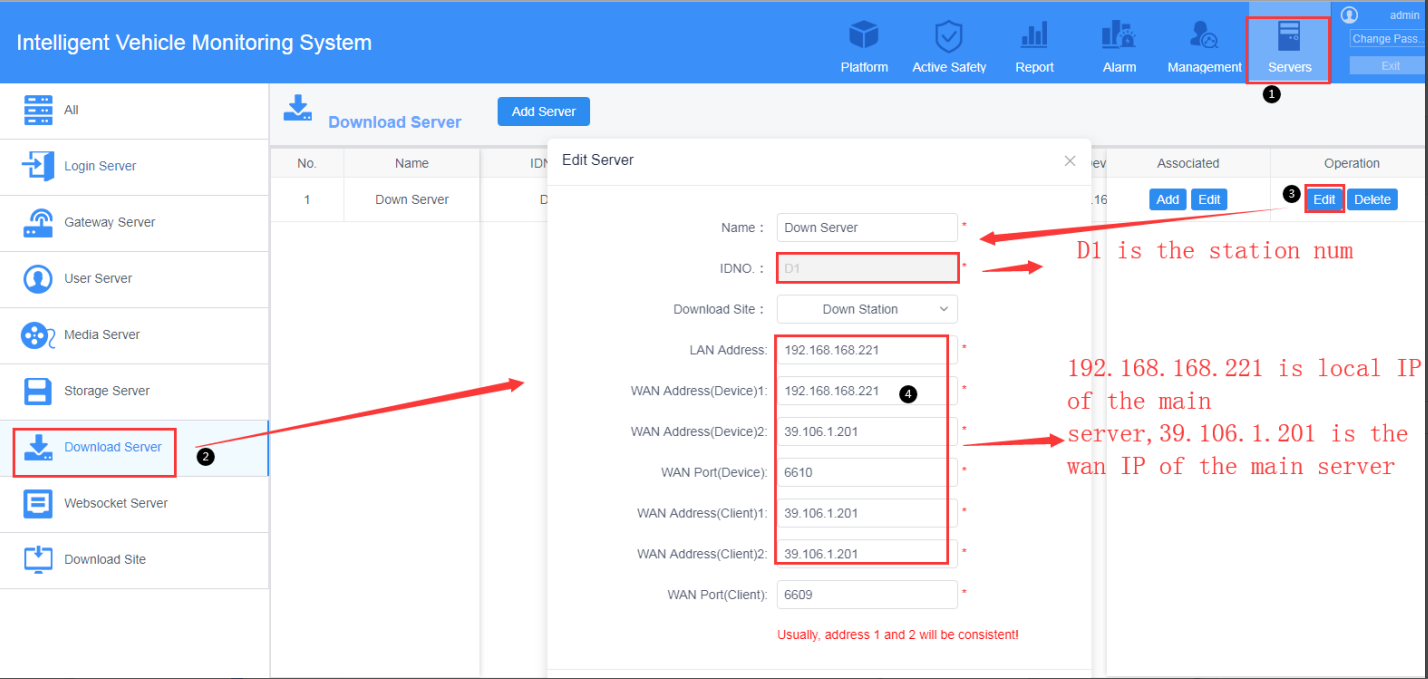 Main IVMS Server Download Server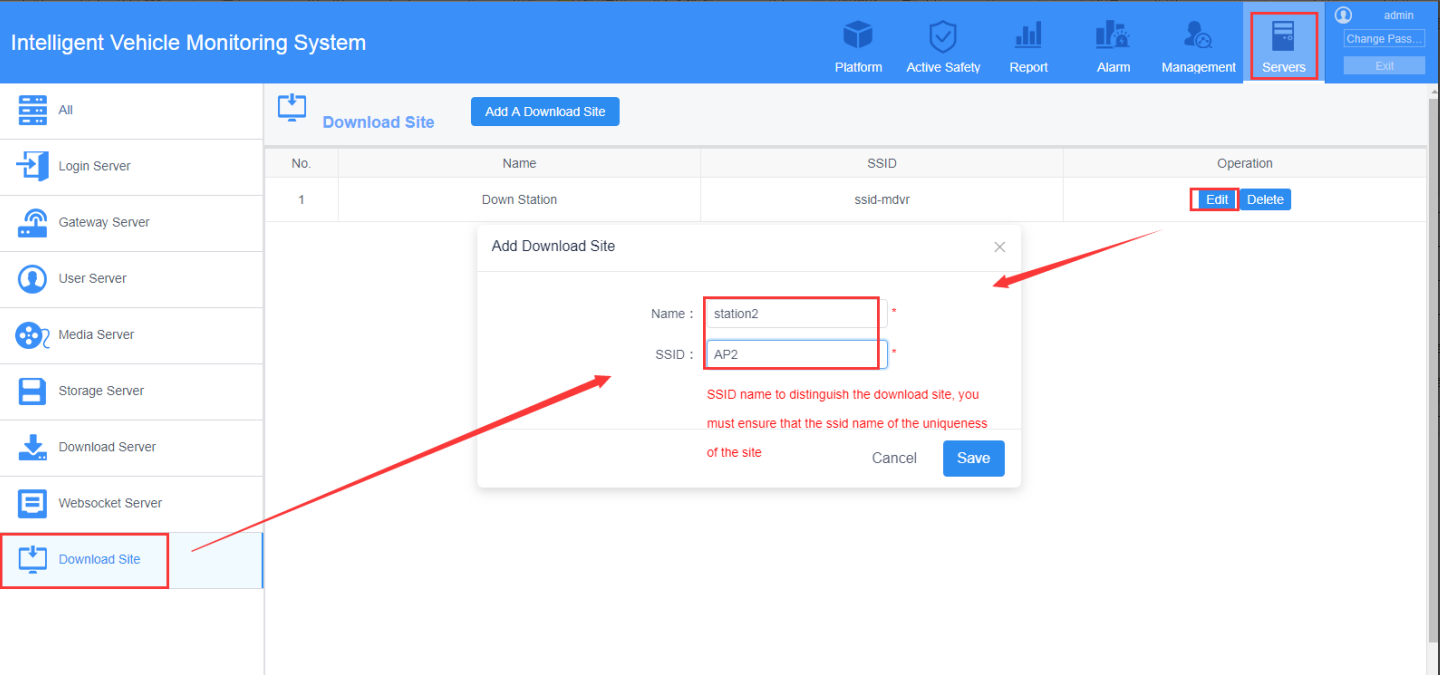 AP2 Download Site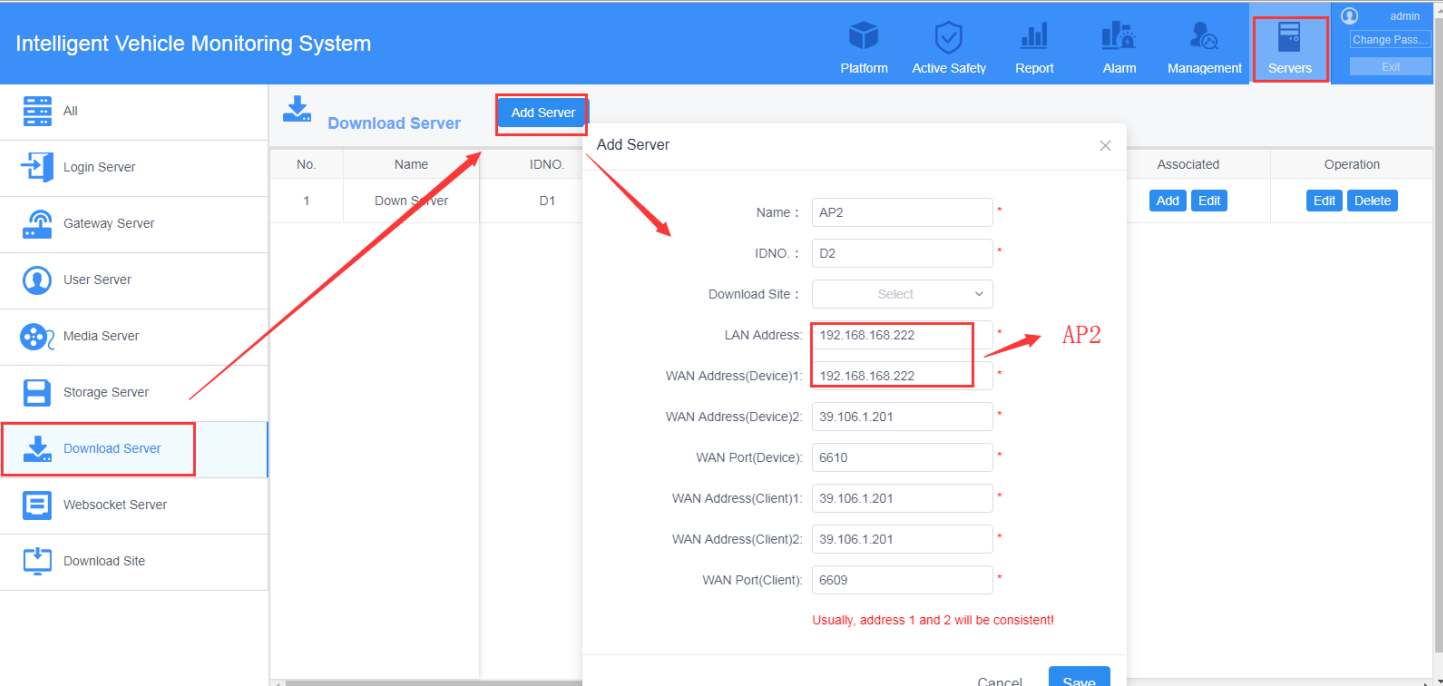 AP2 Download Server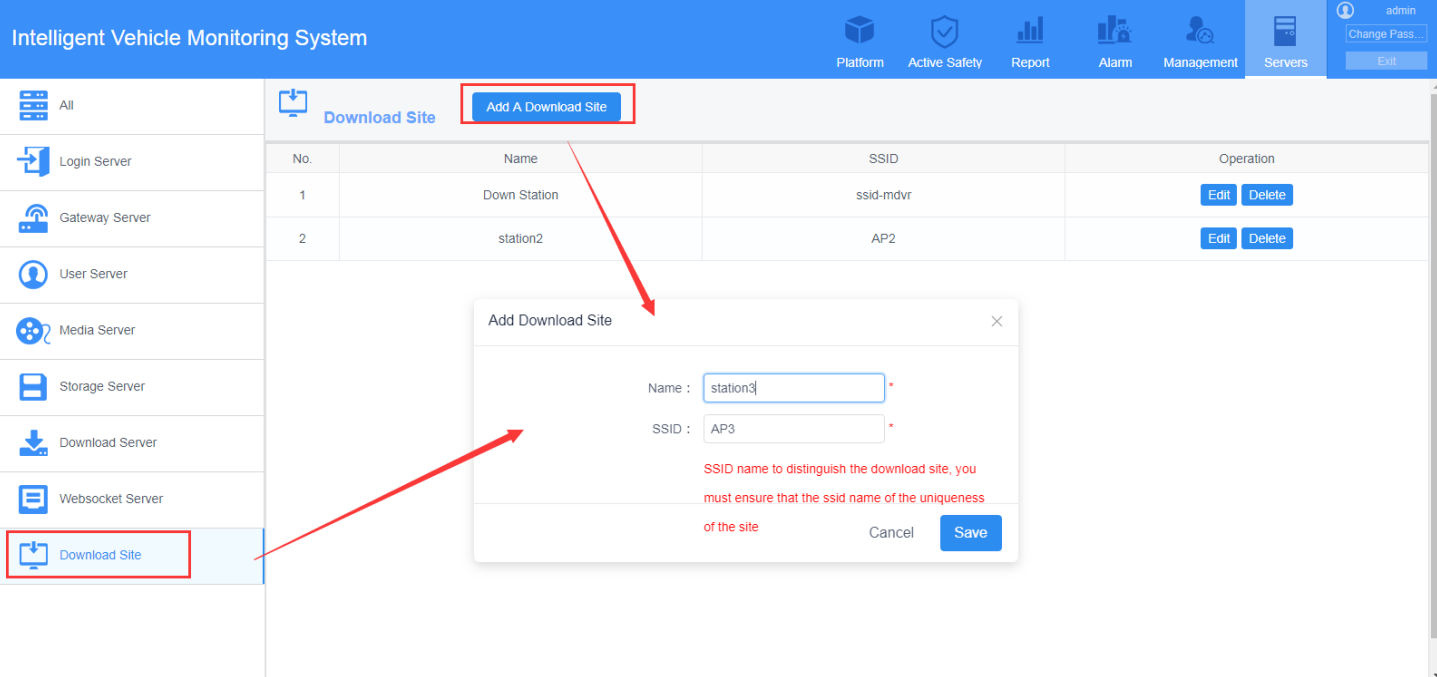 AP3 Download Site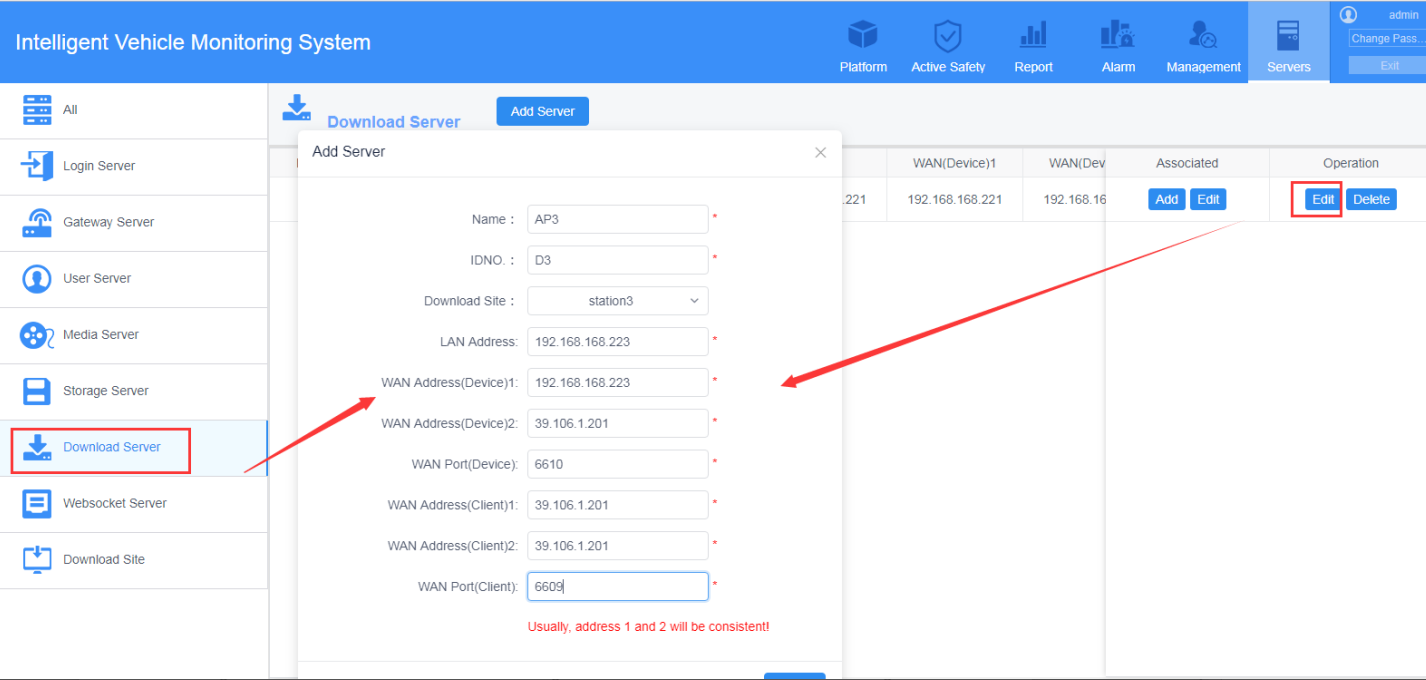 AP3 Download Server
3. After this setting, then you can band with the devices to different IVMS Server. Such devices from 10001 to 10031, band them with main server's Download Server. 10032 to 10064, band them to AP2 IVMS Server. And others to AP3 IVMS Server.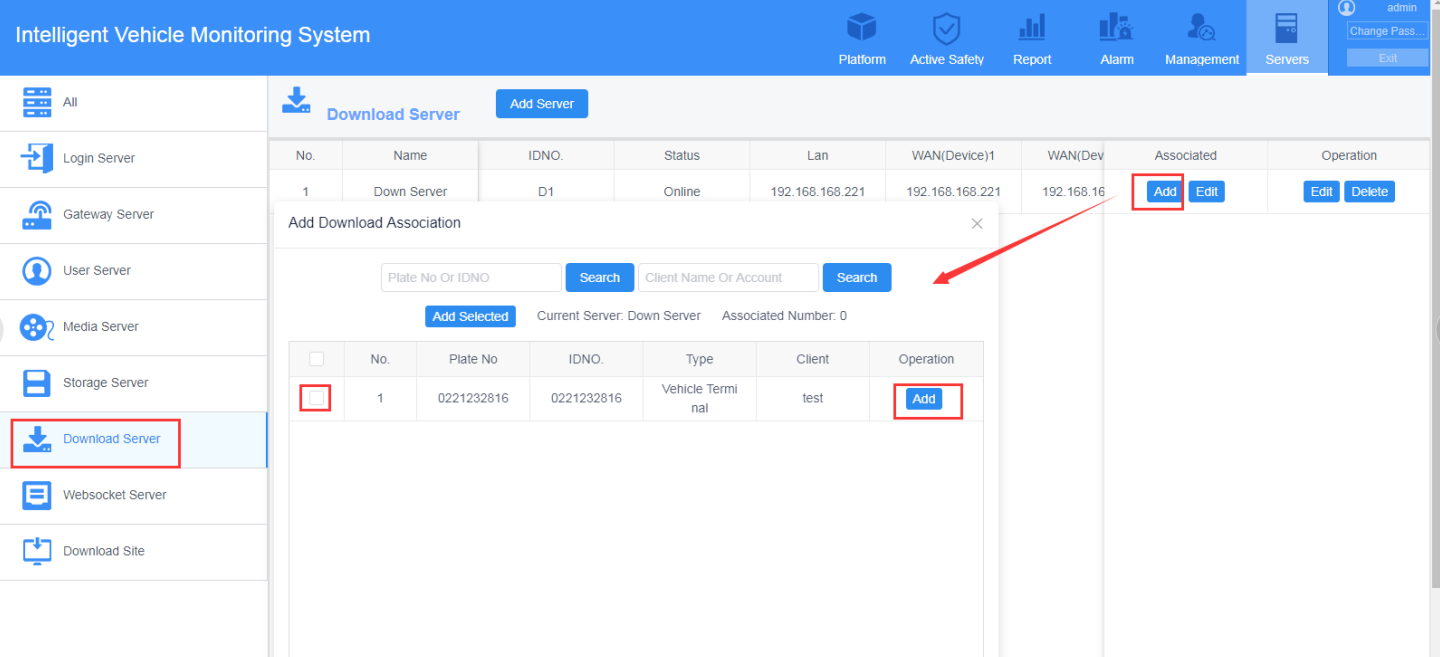 4. And then can configure the wifi download plan.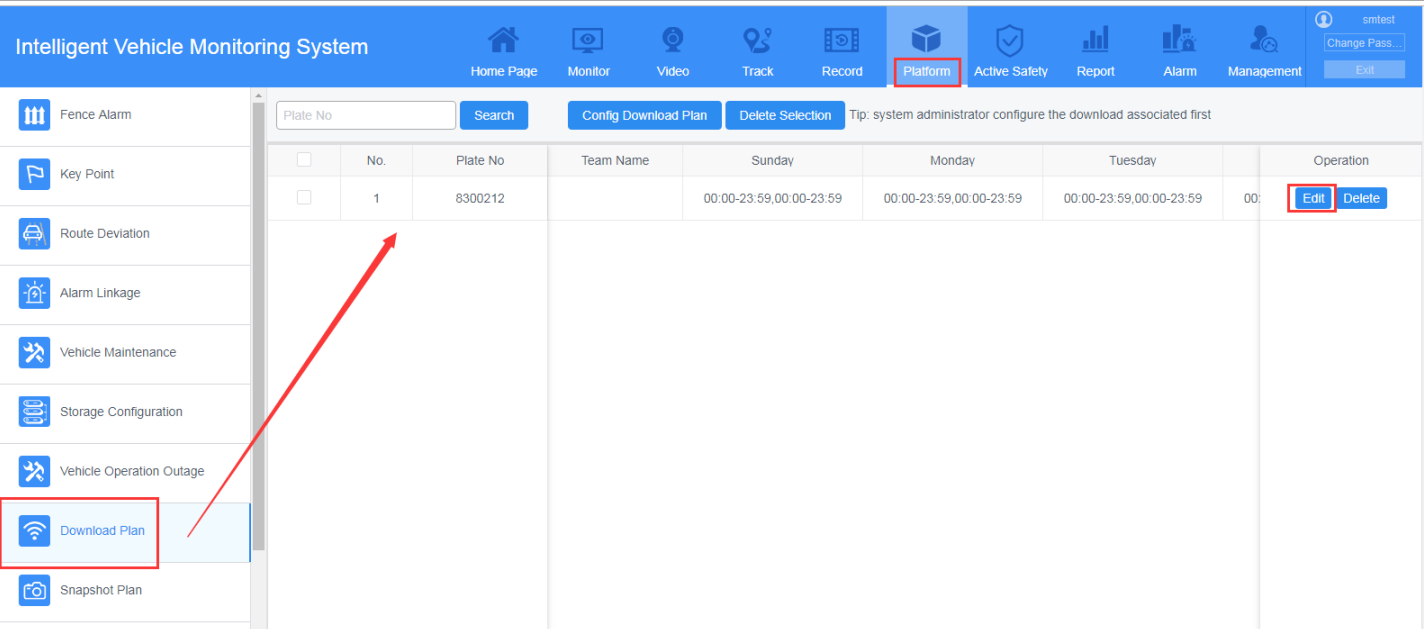 AP2 and AP3 IVMS Server Management settings
1.Change the database settings, change the IP to main IVMS Server IP address.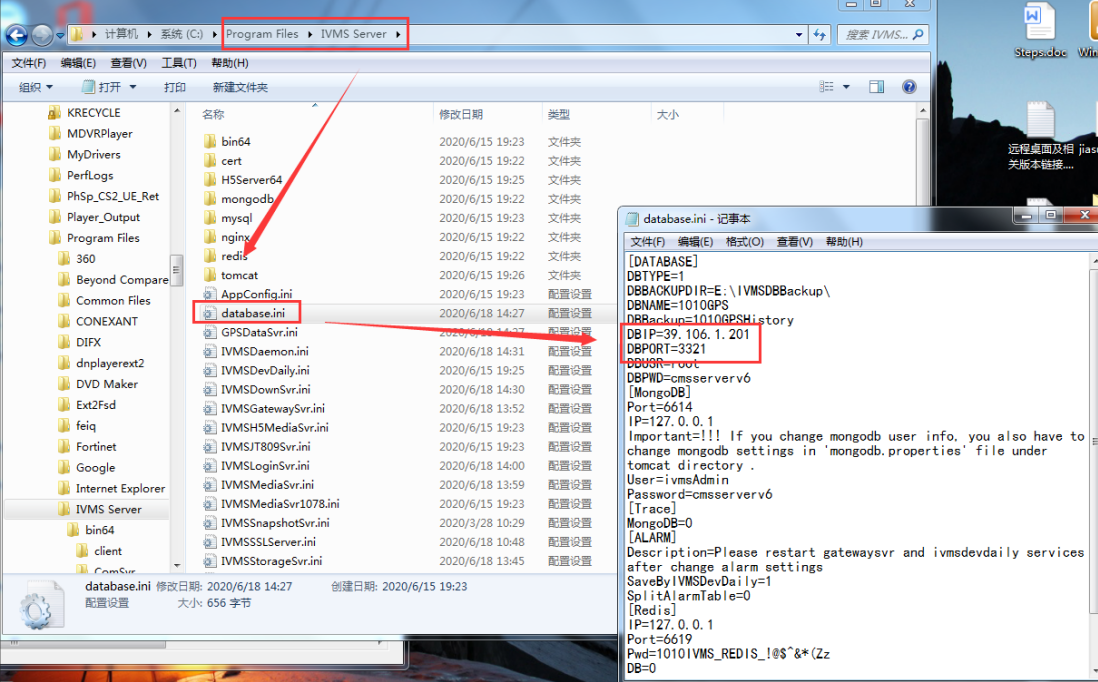 2.Change the Download Server config to D2, and login IP address should use main server IP.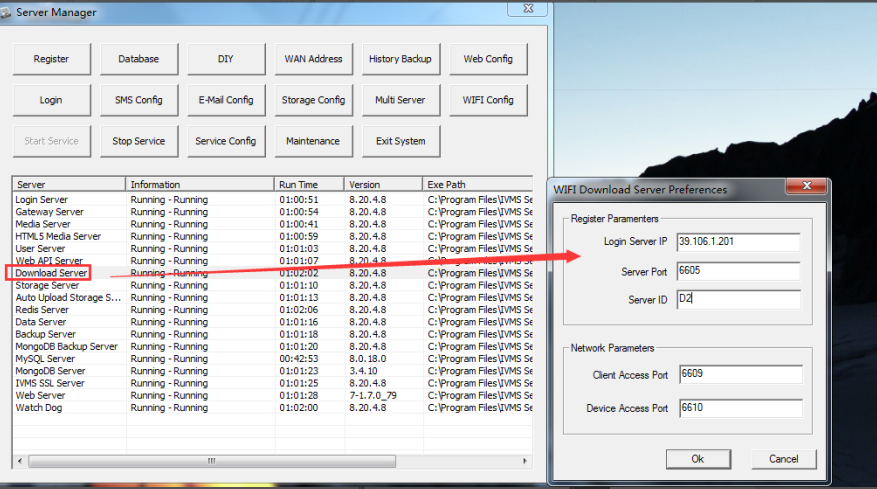 3. Make the port forwarding, including 3321,6609,6610,6605 on the cluster.
4. Set the MaxFailed to your need value.Because sometimes, device will disconnect and the download plan will request several times for the download task, if set the value to large,it will request more times to make sure your devices can receive the download task.The path is shown as following. And for the MaxFailed, you can set it to 10.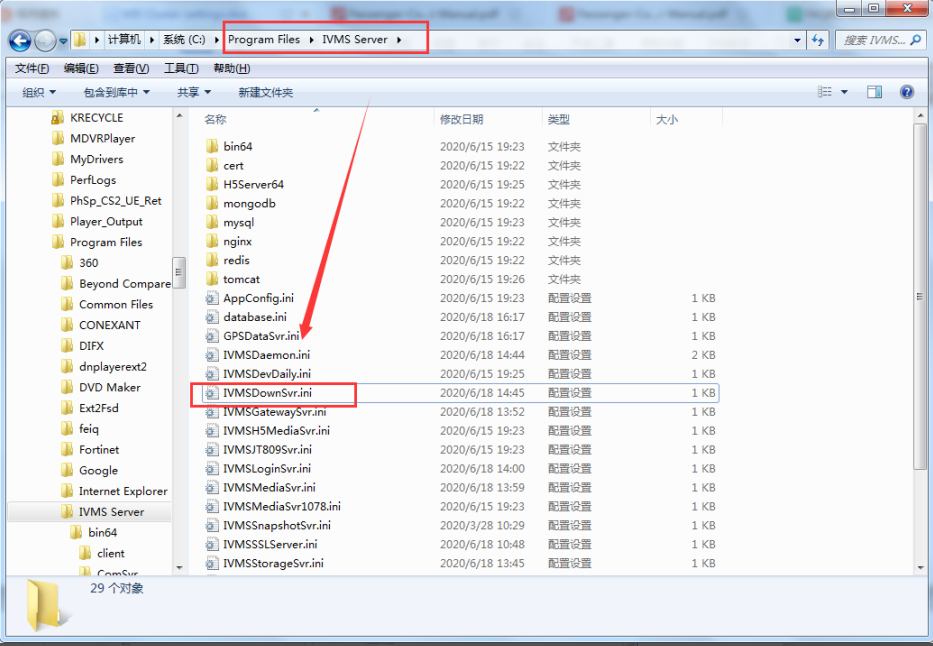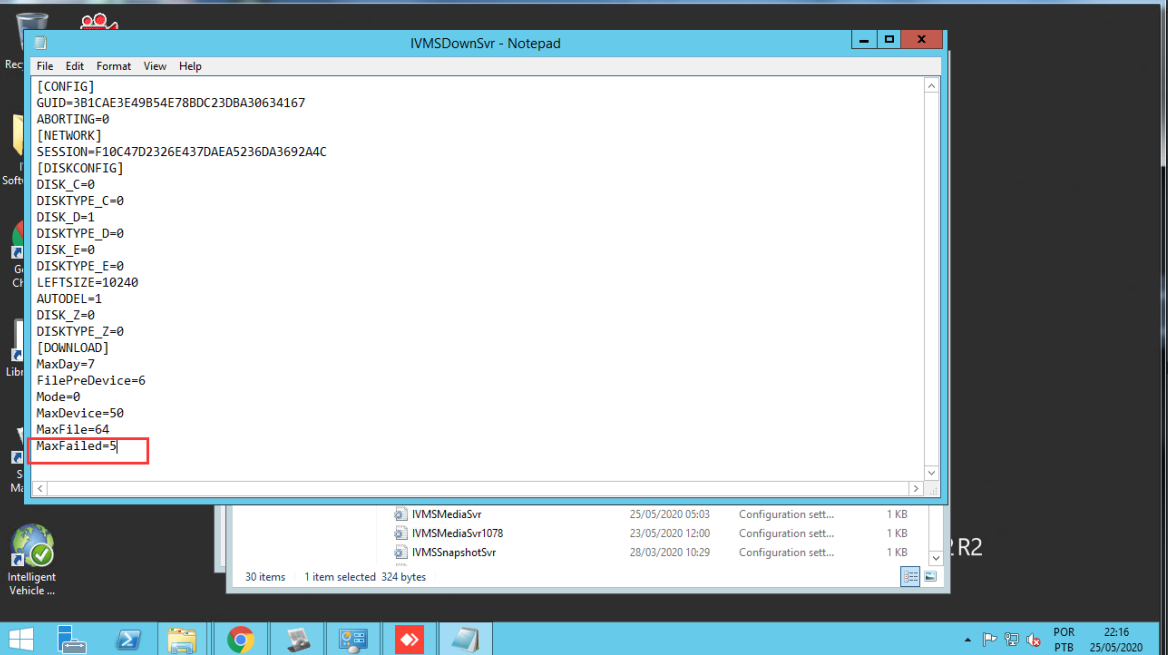 5.Close the servers services that will not use on the cluster server like the following shows. Only run Download Server, redis Server and watch dog server.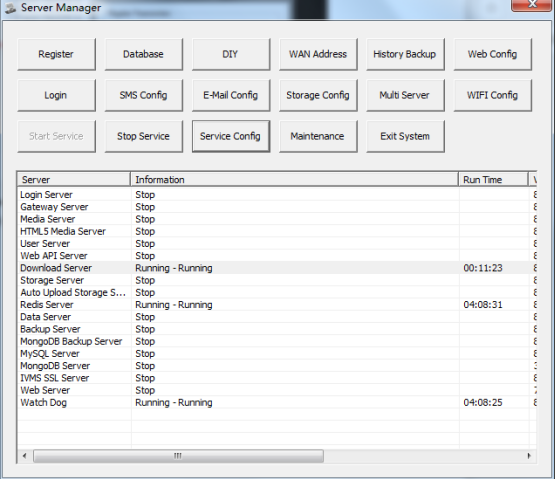 6.Finish the Download Server configuration. Can select devices to max amount. But make sure the disk have enough space to storage the videos.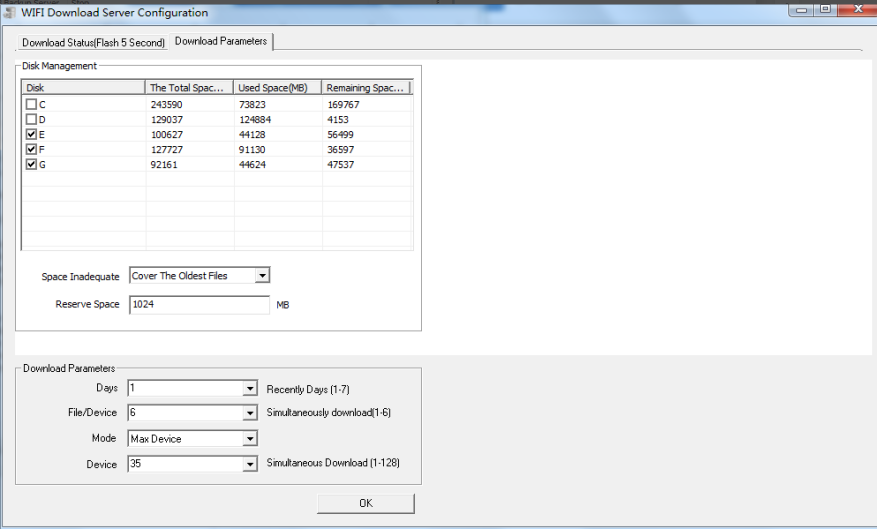 7.Check the wifi config and test if the devices start to download the videos. Both need check AP1 server and AP2 server.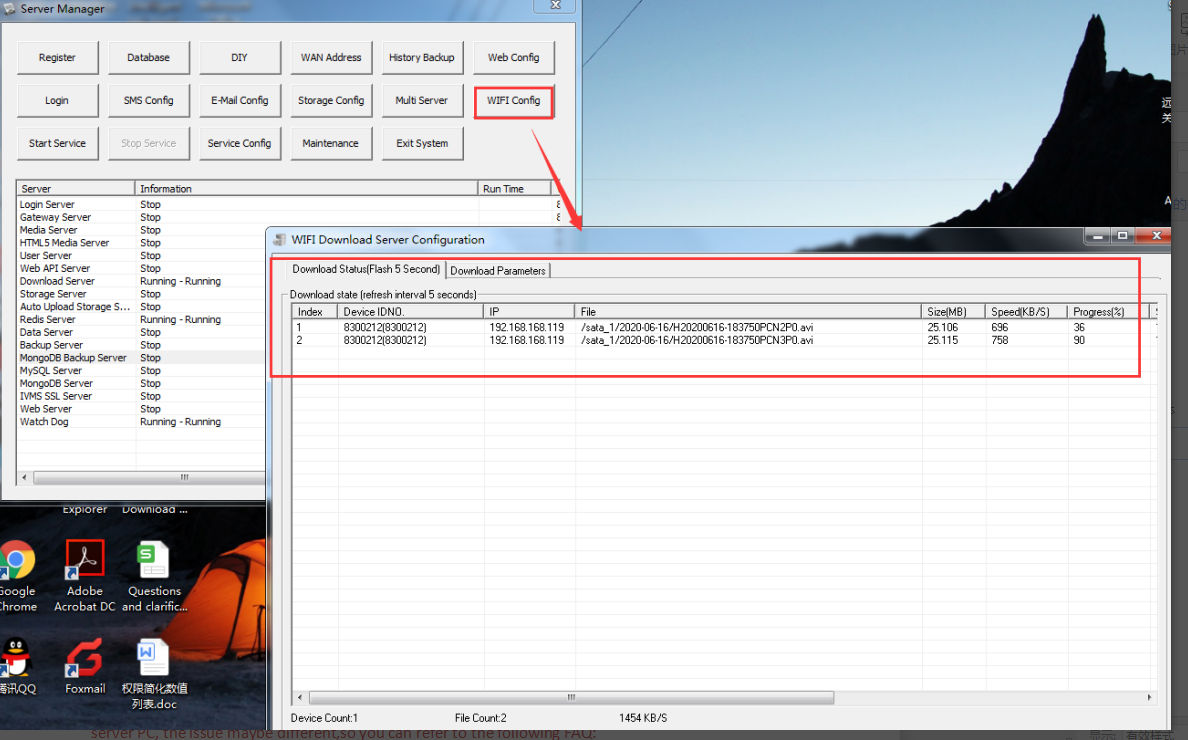 When you install the IVMS Server maybe will have the following issues, according to different server PC, the issue maybe different,so you can refer to the following FAQ:
FAQ Linkage:
1.How to solve the server show can not find "mfc100.dll "
https://www.icarvisions.com/faq/how-to-solve-the-server-show-can-not-find-mfc100.dll-571.html
2.How to solve the System Error of ivmssvrwizard.exe
https://www.icarvisions.com/faq/how-to-solve-the-system-error-of-ivmssvrwizard.exe-578.html
FAQ DOWNLOAD:

Wifi Cluster solution settings.doc