Police car plays an important role for the transportation of police and enables the police forces to respond rapidly when an incident happens. ICARVISIONS offers police car tracking and monitoring systems that can track police car, record videos as evidence and transmit videos in real time, ensure the transparency of law enforcement, facilitate the investigation of crimes and etc.
Key features and benefits of ICARVISIONS police car tracking and surveillance system.
Live GPS real time tracking

High quality video as evidence and available for live streaming


Real time intercommunication between control center and police officers


Protect police officers against false claims


Ensure transparency of law enforcement and facilitate crime investigation


Rationalize police force distribution for key events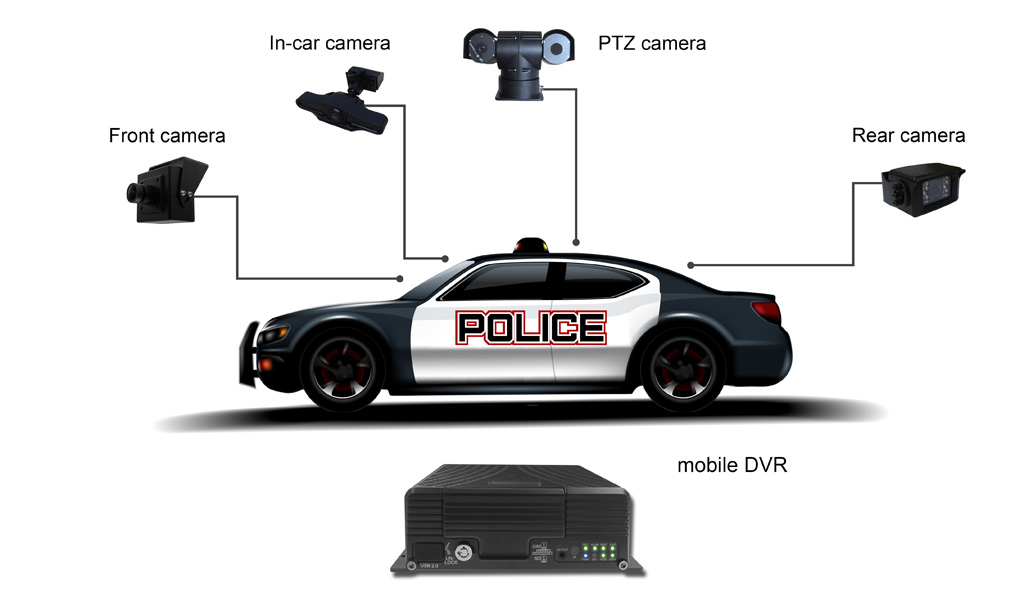 Solutions for 4 channels (up to 5 channels)

Model#: JH4-HD
4 x 1080P AHD + 1 x IPC (720P / 1080P)

4 x 720P AHD / 960H / D1 / HD1 / CIF + 1 x IPC (720P / 1080P) , support 960P AHD camera


Accept HDD/SSD up to 2 TB Storage, and 1 SD card (up to 128GB) for backup(at 3G/4G/Wi-Fi model option)


Internal G-Sensor, with GPS,4G and Wi-Fi (5.8 Ghz)


WIFI automatic download


Anti-Vibration and Anti-Shock design- MIL-STD-810G Standard


On board UPS 8 seconds delay power-off for data protection


Operating temperature -40℃ ~ +80℃


8V-36V wide voltage power supply
Expansibility: Police car PTZ camera and intercom
Police car PTZ camera
ICARVISIONS mobile DVR for police car surveillance can support all types of full HD police car mounted PTZ cameras. The PTZ cameras can be controlled in multiple ways, either in the car via the MDVR or remotely via our APP and client software. Video are visible on in-car LCD display and remotely in the control center, contributing to highly-efficient and coordinated actions of police forces.
Intercom for Mobiel DVR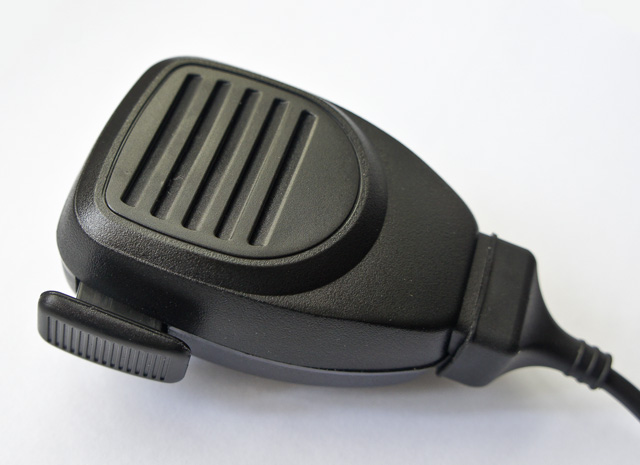 The intercom is an easy-to-use device for communications between police officers and the control center over cellular or Wi-Fi network. Whether the officers are on patrol or performing their task, the intercom could be an useful tool for the scheduling of police force and help them act in a timely manner, combined with live video and live GPS from the mobile DVR.
Contact us and purchase today!
Let us know if you have individualized requirements on police car tracking and surveillance solution!