As one of the most important and wildly used transportation method, the vehicle has gained more and more attention from society. The issues come with it cannot be overlooked either, like how to make sure the safety of drivers, passengers as well as goods in vehicles? How to meet the demand on the real-time monitoring of special purpose of the vehicle like the police car, cash transit vehicle and law enforcement truck? How to keep the evidence needed when an accident happens? Those questions have promoted and stimulated the birth of mobile DVR for vehicles.
What is mobile DVR and who need it?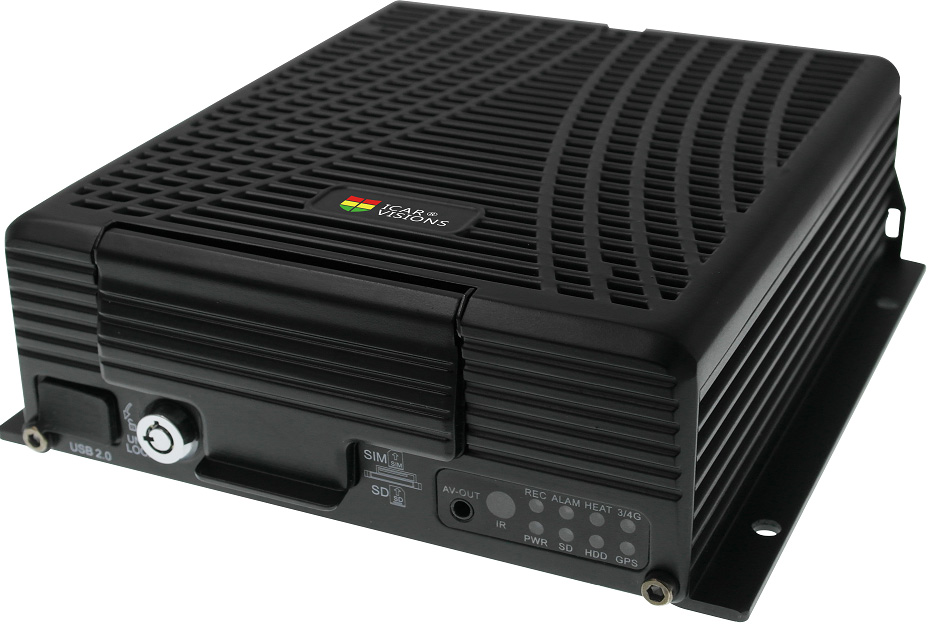 Mobile DVR is short for Mobile Digital Video Recorder and its basic features include video recording and storing on SD card and HDD, providing the live location of the vehicle and realizing remote monitoring of the vehicle. Once there is wifi available, it can also automatically download video data in the management server with specified date and time. Those functions and features mainly benefit companies and organizations with commercial fleets or vehicles with a special purpose. Vehicle manufacturers, public transport companies, police stations, banks as well as tourist companies are generally in need of mobile DVR for vehicles.
What consists of a mobile DVR system?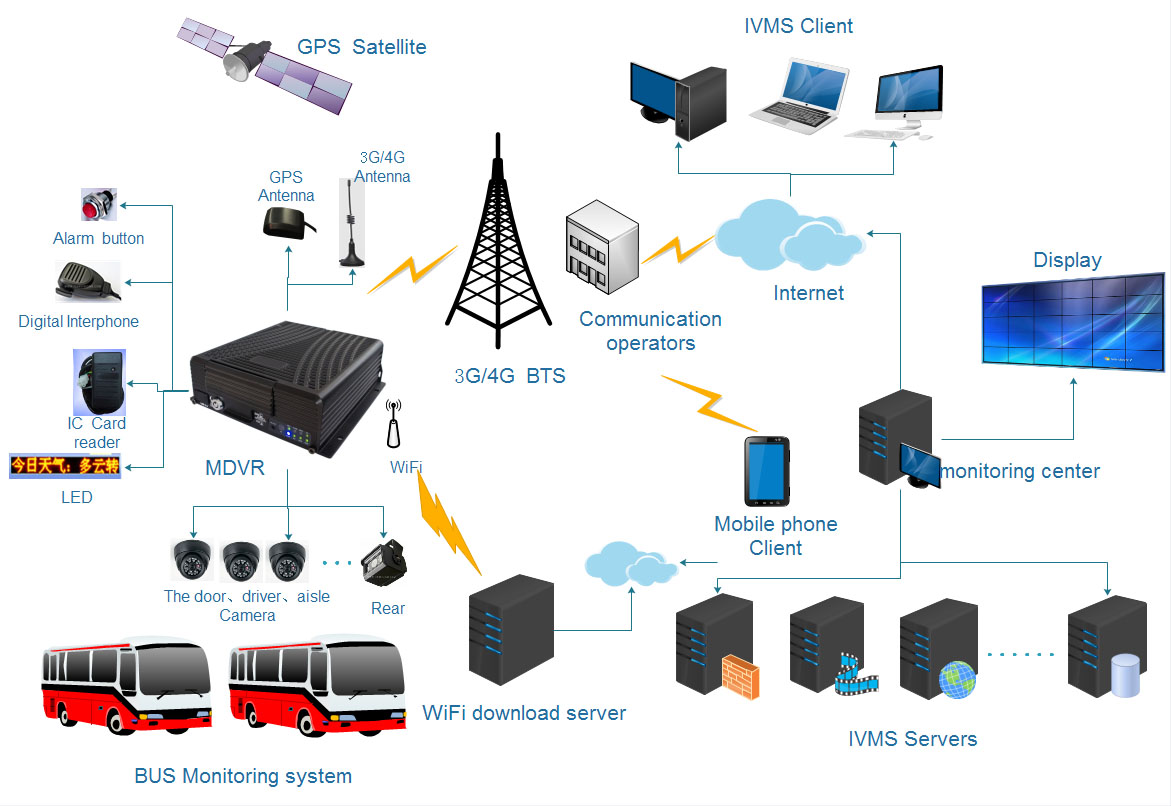 The whole mobile DVR system is consisting of a vehicle terminal part, wireless transmission part and management centre part.
The vehicle terminal includes MDVR, cameras installed in the bus, to capture the view from the driver side, passenger area, rear view etc. According to different needs, there are other options for various monitoring like Intercom, LCD display, fatigue driving sensor and panic button etc. The vehicle monitoring system can transfer all the data via 3G / 4G at real-time and automatically download via WIFI when the WIFI signal is available.
The wireless transmission includes wireless 3G/4G network to transfer audio, video data, alarm information, GPS positioning data and other control information.
The management centre uses the centralized and distributed system to allow users to monitor the vehicles via real-time video, GPS position & alarm functions. Authorized users can review the vehicle data and download the data after installing the Client software in a PC or Smartphone.
Why is it necessary to equip mobile DVR for vehicles?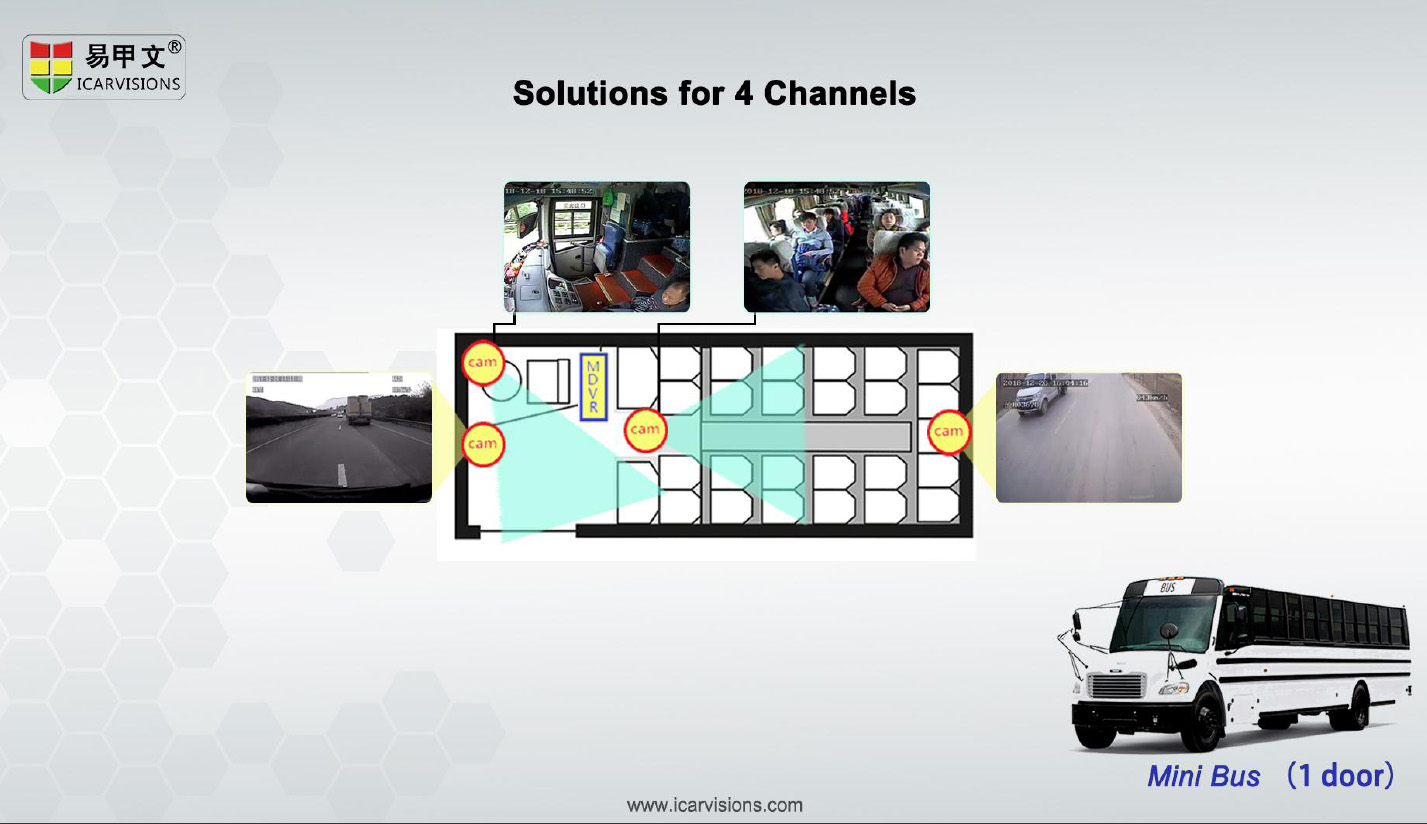 Protect drivers – One bus driver never knows what kind of passengers will step onto the bus. The presence of mobile DVR system can help in deterring and investigating unacceptable behaviour towards drivers.
Enhance passenger safety – Vehicle passengers want to be confident that their mode of transportation is a safe one. A mobile DVR system gives them the assurance that the vehicle they are on has been provided with a high level of security.
Prevent theft – Mobile DVR system monitor bus activity, and act as a preventative measure against acts of theft between passengers.
Monitor driver behaviour – For both fleet management people and passengers, the thing that they worry most is the improper behaviour of a driver, such as over speeding, fatigue driving, drunk driving as well as making a call during driving which could ruin the safety of all people on the vehicle. Some driver even steals oil and goods of the vehicle. But with a mobile DVR system, that behaviour can be monitored and decreased.
Liability - Commercial vehicles need to take serious action to protect themselves from false liability claims and suits, such as those attack driver but claim to be attacked, some play on bus and fell off but put the responsibility on driver's improper driving. Mobile DVR system keeps the evidence and helps to make the right judgement on each party.