It seems school buses are designed to be safer than passenger vehicles in preventing crashes and injuries, and they are the most regulated vehicles on the road. Are the school buses safe as we estimated? Please don't overlook driver fatigue and other bad driving behavior, it could be a potential risk to the school bus safety, students tend to face the most danger when they are loading and unloading from the bus. So, how to ensure the safety of school buses by detecting driver fatigue?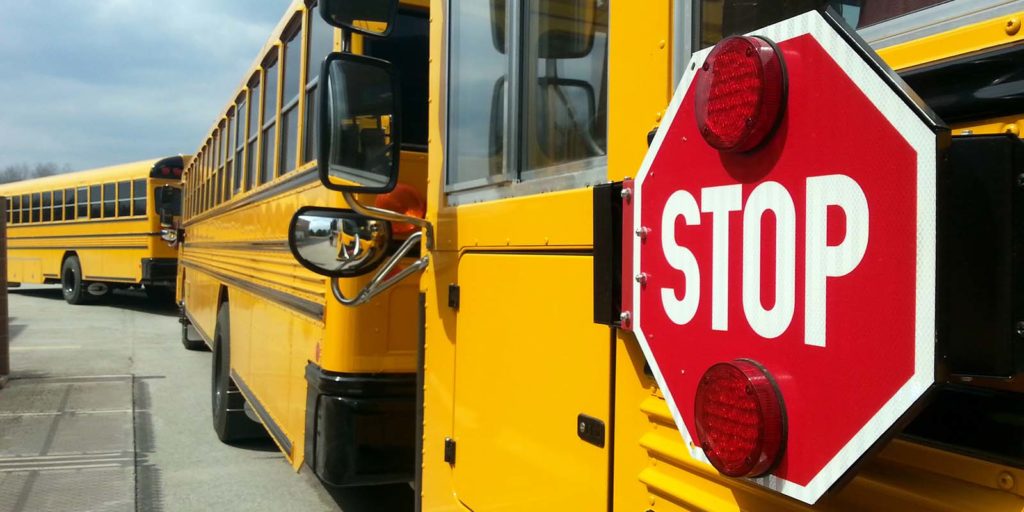 What is driver fatigue?
Driver fatigue is a major road safety problem. It is the general term used to describe the experience of feeling sleepy, tired or exhausted when driving a vehicle.
Fatigue after continuing to drive a vehicle will feel sleepy and drowsy, slow decision-making and reaction time, negatively affects judgment and vision, causes loss of focus and other unsafe factors, very vulnerable to road traffic accidents.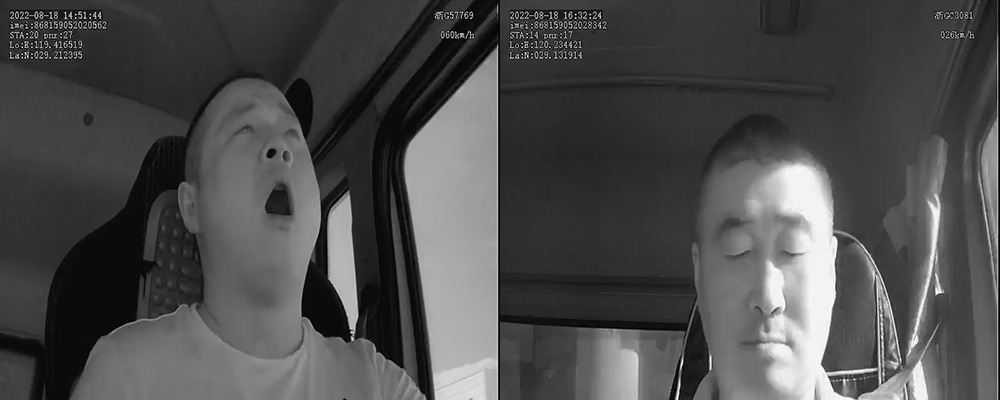 School bus drivers are often up early in the morning making transportation runs at 6 a.m. and driving long routes. They may also have transportation obligations that extend into the evening such as athletic events or field trips. However, there is a deep commitment to high safety standards for school bus drivers who are tasked to keeping our most precious cargo, the students, safe as they are transported to and from school.
There are instances of driving fatigue crashes that occur because drivers did not recognize the danger of drowsy driving. Not getting enough sleep can impair performance for tasks requiring focus, like driving. When we begin to get drowsy, our reaction time slows and it takes longer to react and process information. As a result, fatigue can result in drivers veering off the road, driving into oncoming traffic, causing accidents and endangering student passengers.
What's the hazard of driver fatigue?
Driver fatigue is one of the most common – and serious – hazards on the road, and is a threat to anyone behind the wheel or on the highway.
According to studies published by the CDC, when surveyed an estimated 1 in 25 adult drivers (aged 18 years or older) reported having fallen asleep on at least one occasion while driving in the previous 30 days. A 2017 investigation conducted by the National Highway Traffic Safety Administration estimated that for the U.S. alone, in that year drowsy driving was responsible for 91,000 crashes, 50,000 injuries, and 800 deaths. (Learn more: Drowsy Driving: Asleep at the Wheel)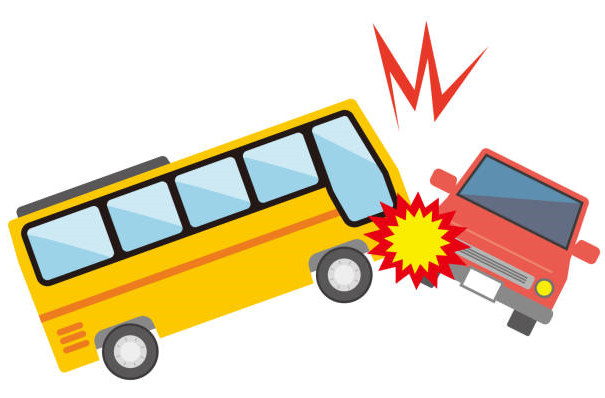 Most people are aware of the dangers related to drink driving and regard it as risky, while frequently ignoring the danger of driver fatigue. Driver fatigue can be more serious than a feeling of tiredness – it often produces drowsiness or even causes short sleep episodes. Drowsiness and driving are just as dangerous a combination will significantly increase the chances of a vehicle collision.
Learn the warning signs of Driver Fatigue
Yawning or blinking frequently.

Difficulty remembering the past few miles driven.

Missing your exit.

Drifting from your lane.

Hitting a rumble strip on the side of the road.
What is Driver Fatigue Detection System (DFDS)?
Driver Fatigue Detection System (DFDS) is based on the driver's physiological image response, consists of two modules, the on-board computer and the camera, and uses the driver's facial features, eye signals, head movement, etc. to infer the driver's fatigue status, and to alert drivers that they need a rest and take appropriate measures.

Driver Fatigue Detection System Benefits
Warns the driver of drowsiness and the risk of a eys closing.

Compliance with driver warnings helps to avoid crashes caused by fatigue.

Main components of Driver Fatigue Detection System
Core device: Mobile DVR or Dashcam, they are embedded with telematics technology, which recording and transmission video footage, GPS, and data;
Driver-facing cameras: it's used to capture an image of the driver's face, it detects yawning, eyes closing, or blinking frequently. It alerts the driver of the potential danger by giving a real-time sound warning when the driver has above abnormal behaviours, which can reduce the accidents to a certain extent.
Another technology - Driver Status Monitor (DSM)
Driver Status Monitor (DSM) technology is with Driver Fatigue Detection System functions, but not limited to this. It includes monitoring some other bad driving behavior like Smoking, Making Phone Calls, Distractions, Driver Absences, and Wearing Glasses.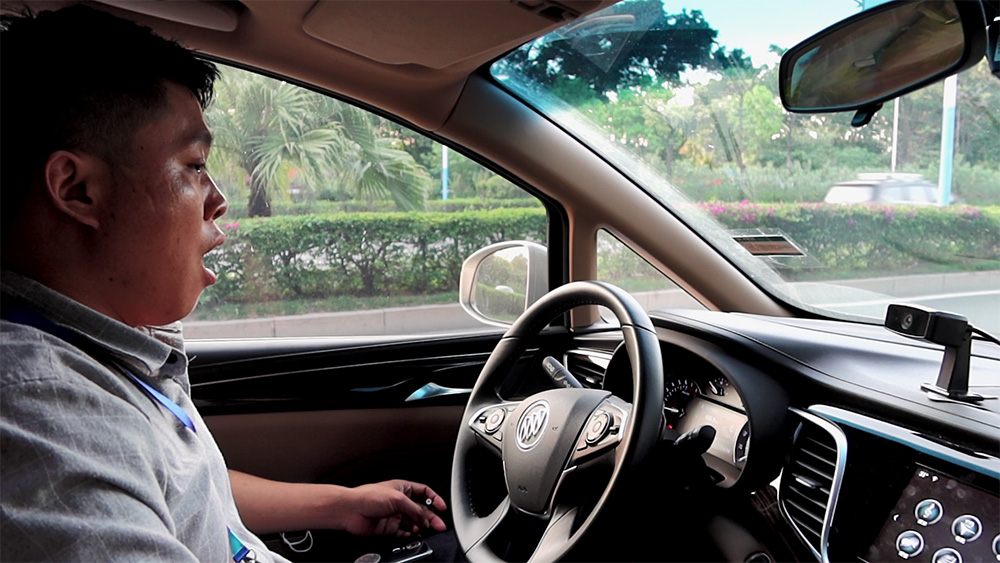 Driver Status Monitor (DSM) is an AI algorithm by captures images of fatigue driving and bad driving behaviors and then makes corresponding alarms according to different situations, which plays a very critical role in improving safe driving and managing drivers' driving behavior.
ICARVISIONS is dedicated to vehicle telematics with more than 10 years of experience, and AI MDVR is a series of our product categories. The Driver Status Monitor (DSM) AI algorithm is in-built with mobile DVR and works together with the Driver-facing camera. If the driver's bad behavior triggers an alarm, the camera facing the driver will simultaneously give a voice alarm alert to drivers and transfer the alarm alert data to the platform and headquarters through the 4G module with a real-time data stream, to facilitate effective fleet management.
Ai enabled surveillance solution for School Bus with telematics MDVR
There are 4 x AI MDVRs and 1 x Dashcam from ICARVISIONS that support Driver Status Monitor (DSM) AI algorithm function. Except for the DSM functions, the accessories like panic buttons and two-way intercoms could also improving the safe driving of school buses. (Learn more: School Bus solution - Ai Application for School bus monitoring industry)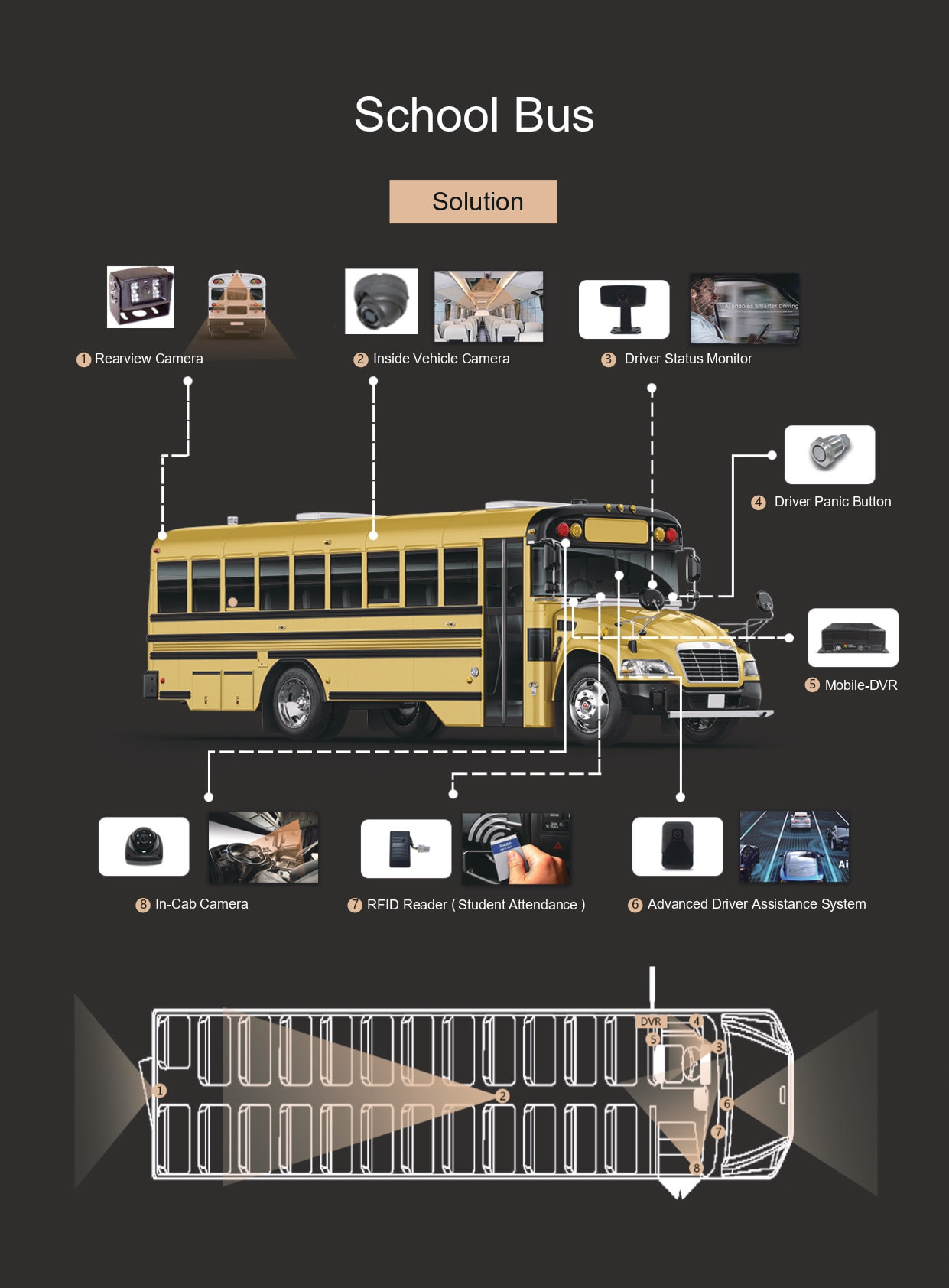 The Intelligent Vehicle Monitoring System (IVMS) platform will generate Driver Status Monitor (DSM) reports and store the related videos. Through the reports and video, it can help to manage the fleet and drivers more efficiently, thereby reducing the risk of driver fatigue and bad driving behaviors to ensure the safety of school buses.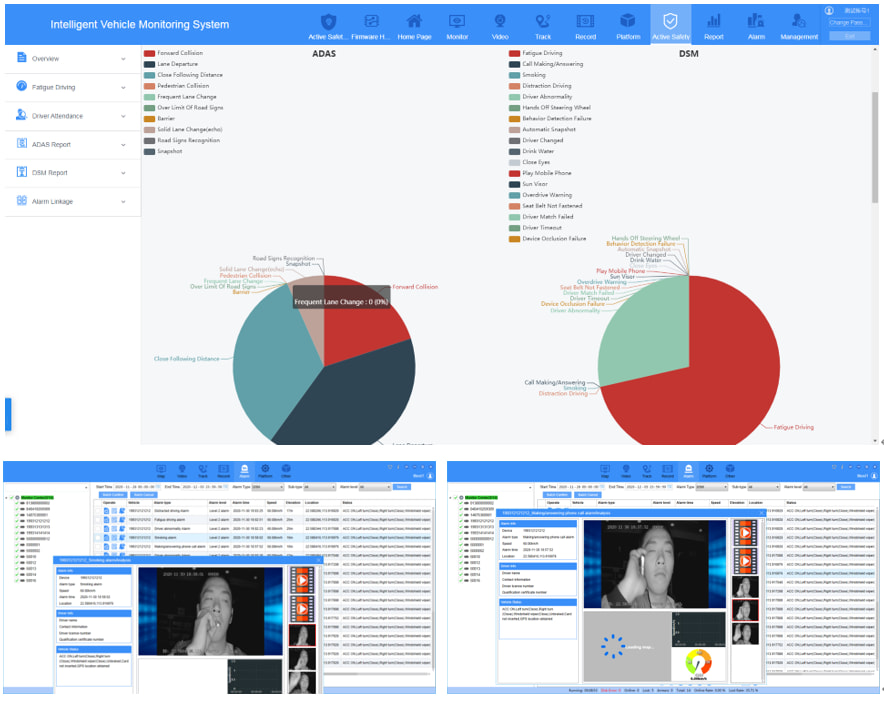 Please leave message if you have any questions. we will give your reply as soon as possible.