Company Profile
ICARVISIONS TECHNOLOGY CO., LTD. founded in 2012, one of the world-leading in Telematics industry was born. Bringing together with hundreds of engineers for more than 15 years of experience, including hardware design and software development. ICARVISIONS now operates in nearly 40 countries and employs around 300 people across the China Mainland. We work in cooperation with Chinese and international partners in-vehicle surveillance and help them to customize Taxi, School Bus, Truck, Police car monitoring solution and Turnkey project.
Production line introduction
Our factory and production, second to none. We are committed to design, develop and produce Mobile DVR & NVR and other associated products like sensor and camera for ensuring people safety, avoiding the traffic matter, etc.
In our plant, there are total 9 production lines which help us to deal with the order from the local market and international market, among them, it includes assembly line, testing line, package line, etc, so the average daily is around 850pcs. In peak season when the order is soaring, we can do a flexible working time to arrange two shifts to improve delivery time and save purchasing cost for the customer, we provide our partners with professional and efficient one-stop service. Our annual failure rate is controlled at 0.5%, with the failure analysis report, it can help us to do better, we are trying to cut down the rate and to avoid the bad thing happen again.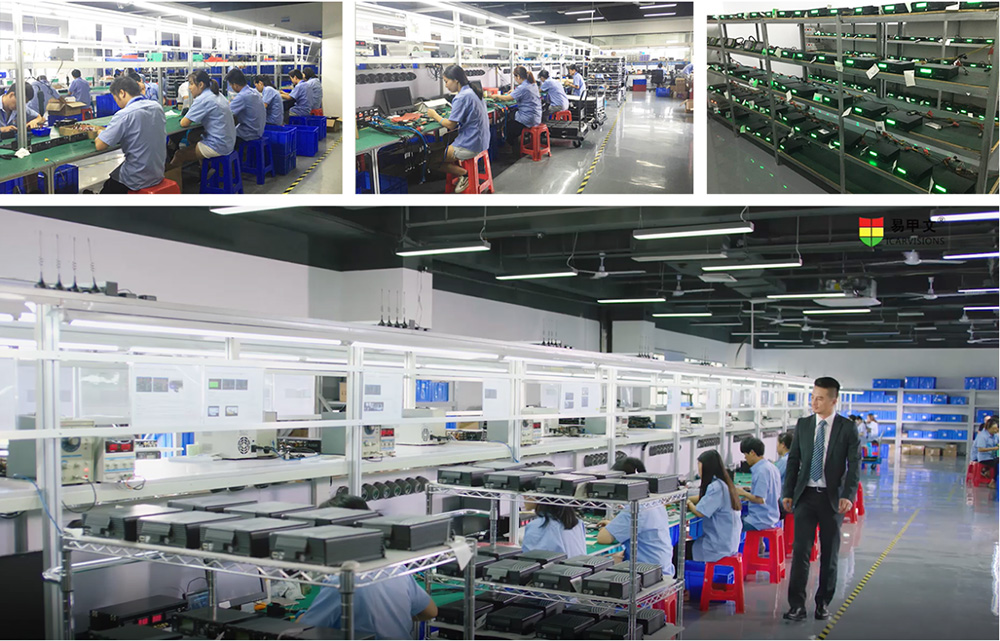 There is a Standard Operation Guideline to understand our factory and production, second to none.
1. IQC=Incoming quality control. IQC's work is shifting from passive inspection to active control, move quality control forward, find the problems at the front end, reduce quality cost so that it can achieve effective control.
2. Production preparation
2.1 prepare materials according to the quantity requirements of the production requisition issued by PMC.
2.2 the material number shall be checked and marked to ensure accurate quantity counting
3. First production
3.1 First piece confirmation of IPQC
3.2 Check the ORDER BOM and the List of Key Components according to the product model; 3.
3.3 Inspect product appearance including colour, LOGO, semi-finished product requirements for trial-fitting, functional test and related reliability test.
4. The finished product assembly for batch
4.1 IPQC worker shall confirm the materials used in the production and pull up at each station;
4.2 Inspect product appearance, functional tests and related reliability tests.
5. Flash firmware according to the software version number required by the Production Review Sheet.
6. Ageing products
The ageing test mainly refers to the thermal and oxygen ageing test for rubber, plastic products, electrical insulation materials and other materials. It is used to test the operating status of our products at the normal temperature and high temperature for 24 hours, and test the product life.
6.1 Testing condition of high temperature:
6.1.1 set the initial temperature of the test room at (25+2℃), put the device inside and then increase the temperature to (55+2℃), temperature change rate ≤ 6℃/min. keep the product in the test room for 2 hours without power on;
6.1.2 two hours later, power on the product to work continuously for 6 hours;
6.1.3 increase the temperature of the test room to (70+2℃) and let the product stay there and work for 10 minutes, temperature change rate ≤ 6℃/min. Then take it out from the test room.
6.1.4 put the product at normal temperature without powering on, 1 hour later, power on the product and check whether it can work properly.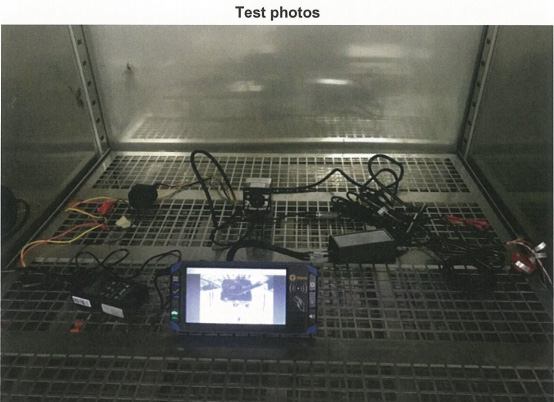 7. 100% process test and complete appearance inspection
Test according to product standards; respond to the production team leader in time if any abnormality is found; clear quality status identification (red non-conforming label)
8. QC finished product inspection in the manufacturing process
Inspect the appearance and function of products according to the review sheet and QC inspection SOP.
9. Inspection of OQC finished products
OQC is product quality control before shipment, mainly for the packing of the goods state, anti-collision materials, product identification/safety labelling, accessories (Accessory Kits), manual/guarantee, additional software CDS, product performance test report, carton label, etc., do a comprehensive inspection, to ensure customer agreement and when receiving content conform to the agreement.
10. Product packaging
Inspect the product appearance, colour and accessories in the accessory box according to the requirements of the review sheet.
11. FQC final inspection
11.1 Check production review orders, customer orders and other relevant requirements.
11.2 Check the consistency of product identification and attached materials
12. Finishing warehousing
Our factory and production, second to none.
See a list of product certification.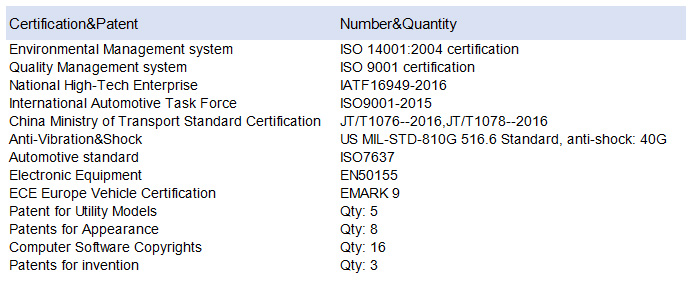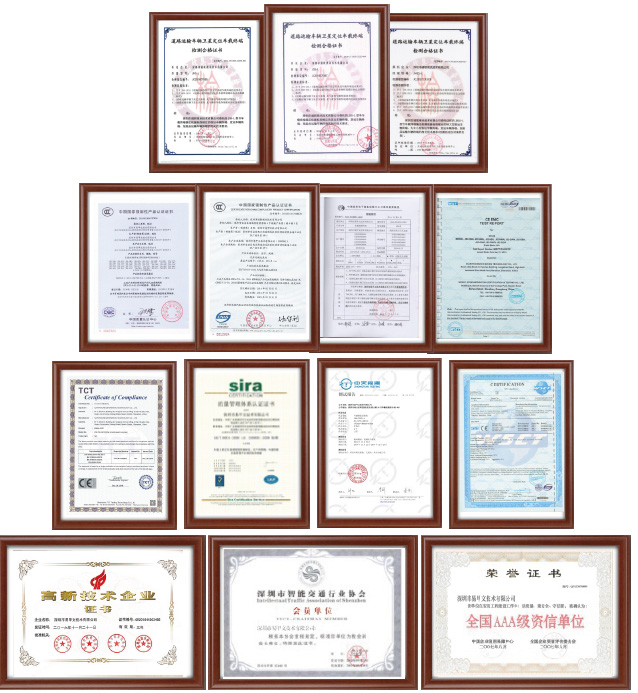 We surely will be your best partner in Mobile DVR field.
Please leave message if you have any questions. we will give your reply as soon as possible.