In the CCTV industry, a 360 camerahas a 360-degree field of view so that it captures just about everything around the sphere.
Our 360-degree Vehicle Monitoring system includes four cameras with wide-angle and night vision, which will be located in the front, left, right and the rear of the vehicle, the 4 directions camera collect real-time images of the surrounding environment of the vehicle at the same time, then AI algorithm process the video images correction and splicing into a birds-eye view of their vehicles, which is displayed in real-time on the screen.
360-degree Vehicle Monitoring-ICARVISIONS

How does 360-degree Vehicle Monitoring work?
Four cameras are strategically placed around the vehicle to capture an ultra-wide-angle view of each side of the vehicle. These four views are blended and stitched together in an Electronic Control Unit and then displayed to the driver in real-time as a single image on the dash-mounted monitor, the images change automatically according to driving conditions to avoid any driver distraction.

What is the difference between a reverse image system and a 360-degree monitoring system?
A traditional reverse image system only has one camera, usually located in the hidden position above the license plate. It gives you a 120-degree view of the back of the car, it just helps you look behind, and you still need to use the left and right mirrors to reverse, especially in complex parking situations, it can not guarantee the absolute safety of the driver when reversing.
360-degree Vehicle Monitoring system can be the driver's third eye, they can see if there are obstacles around the vehicle and know the relative orientation and distance of obstacles. In fact, the 360 system can completely eliminate all blind areas of the vehicle that threaten pedestrian safety, the driver can see clearly the surrounding environment of the car in order to avoid scrapes and dings when parking in tight spaces, it prevents costly repairs caused by low impact collisions.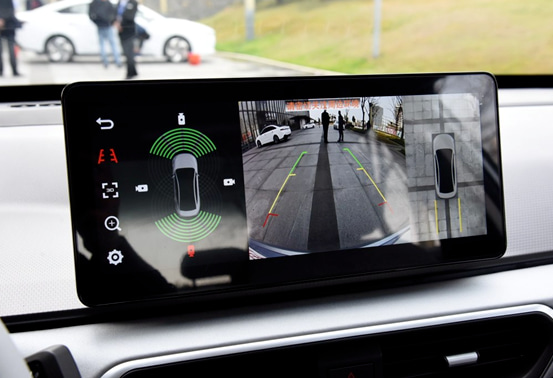 A reverse image system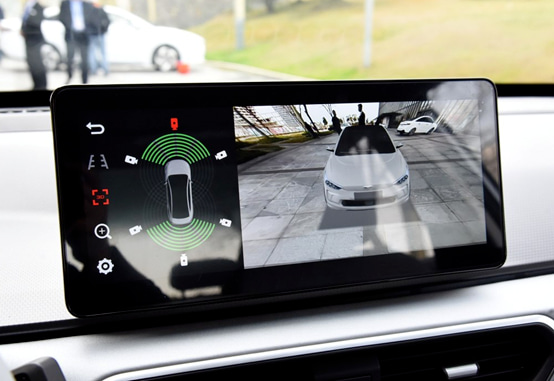 A 360-degree monitoring system

Welcome to visit our website for getting further information on Artificial Intelligence MDVR, Click here to JH8AN-HD.
The model JH8AN-HD Mobile DVR, an AI chip built inside, is an around vehicle monitoring system that eliminates blind spots by giving drivers a real-time 360-degree view around the vehicle.
AI Mobile DVR Features:
Auto detecting & matching for all analogue cameras

Option1: Support 1080P DSM & ADAS camera + 6ch 1080P AHD + 1ch IP Camera (720P /1080P) Video input

Option2: 8 channels 1080P AHD + 1 channel IP Camera (720P /1080P) Video input

Support Blind Spot Detection cameras (optional)

Support 360-degree Panoramic combined cameras (optional)

Accept HDD/SSD up to 2 TB Storage, and 1 SD card (up to 256GB) for backup(at 4G/Wi-Fi model option)

Support GPS, 4G and Wi-Fi (5.8 GHz)

Support an integrated 3 axis accelerometer (G-Sensor) and 3 axis gyroscope, to detect a crash, harsh braking, acceleration and cornering

WIFI automatic download

Anti-Vibration and Anti-Shock under acceleration of 40G ( MIL-STD-810G standard )

Hard drive automatic heating startup in -40℃ weather

Onboard UPS 8 seconds delay power-off for data protection

Operating temperature -40℃ ~ +80℃

8V-36V wide voltage power supply
Camera Features:
1/2.9" CMOS GC2053 image sensor 1080P AHD Camera

Panoramic camera 180° (1.6mm fixed lens)

IP66 Waterproof & Vandalproof

Easy to install to the environment outside the car

Support 12V DC ±10%, Low power consumption