Do you often encounter such troubles? You must pay compensation for the malicious claims, it is hard to observe what's going on around your vehicle, and it comes with a high cost to manage your fleet efficiently with a complete system. But today, things are changed with the NEW economical MDVR JS1A. This new MDVR will record and provide strong evidence against malicious claims, and JS1A works with the fleet telematics platform IVMS to manage your fleet anytime and anywhere efficiently and economically. Here is a quick introduction to JS1A.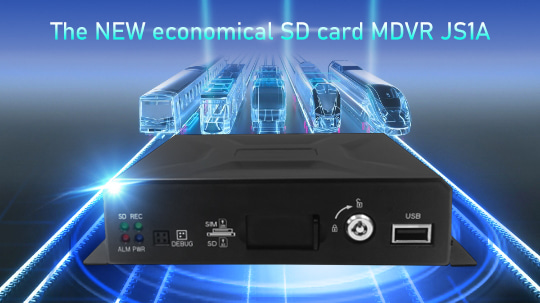 ICARVISIONS is always committed to providing customers with better products and services, to provide our customers with more possibilities and better control the quality of products, the ICARVISIONS R & D team, as always adheres to independent research and development of new products by themselves. In the early stage, our R&D team discussed and modified the design of the product hardware and software many times according to the suggestions of our customers, and in the stage of trial production, we tested all aspects of the product's performance and function to ensure that it can be work normally, after several months of unremitting efforts by the team members, this new MDVR finally met with all our customers at a competitive price and function. We are confident that the unique advantages of this cheap model JS1A will bring more new market opportunities for our customers.

1. Cool, compact size and exquisite appearance, easy to installers flexible and fast installation.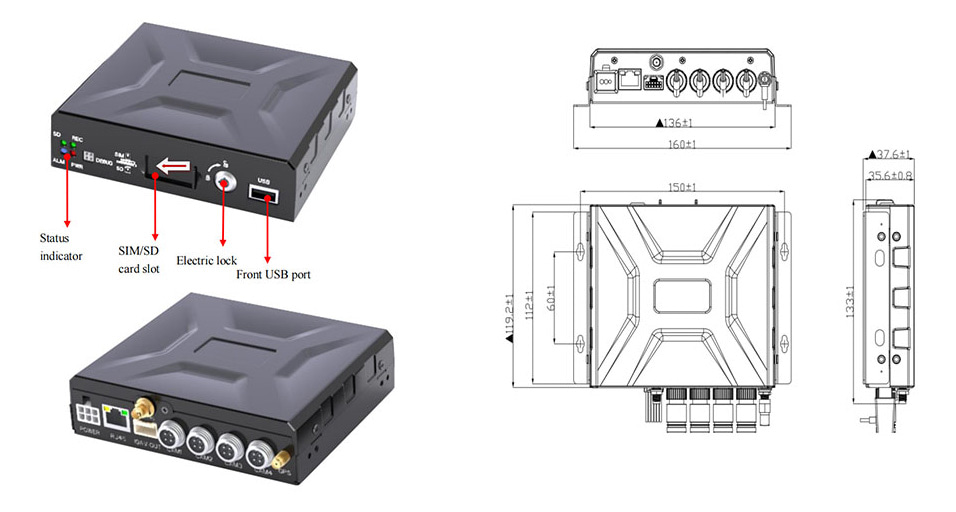 2. 100% support GPS function, 4G or Wi-Fi optional.
3. H.265 image compression to save storage space with high quality footage.
4. Support 4 CH AHD 1080P + 1 CH IPC 1080P video input.
5. Single SD card with up to 256GB storage to provide drivers with strong evidence to avoid malicious claims.
6. 6-axis gyroscope to detect harsh braking, acceleration, and cornering, etc.
7. Support local and remote firmware upgrades in many ways (SD card upgrade, USB upgrade, and remote upgrade via IVMS platform).
8. The front panel USB port supports a mouse connection for quick setup of various parameters of MDVR and downloading the video files.
Let's take a look at the JS1A mysterious surprise unboxing video!
Single SD Card MDVR – JS1A
This new SD card MDVR JS1A is suitable for many types of vehicles, such as buses, school buses, trucks, taxis, etc. In addition to the above powerful advantages also supports the connection of a variety of peripherals, such as a display, emergency alarm button, RFID, and uninterrupted power supply. Get a quick view the JS1A works with many accessories.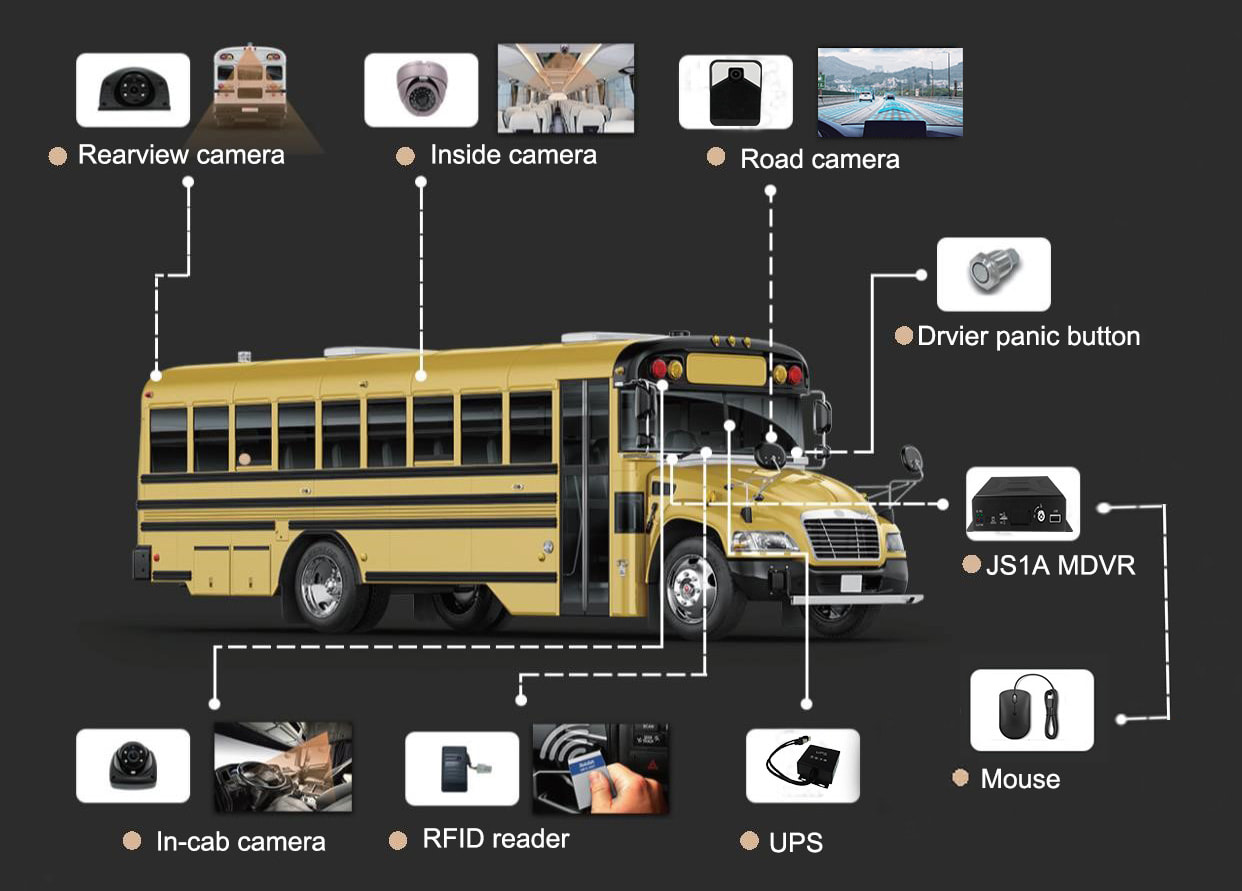 IVMS Client software (Web-based, PC, and APP) is a powerful fleet telematics management software which self-developed by the ICARVISIONS team. This software can provide real-time video, real-time vehicle trajectory, geo-fencing, alert reports, etc. When the JS1A is linked to the IVMS platform via 4G or Wi-Fi capabilities, the management can easily monitor and track vehicles anytime and anywhere.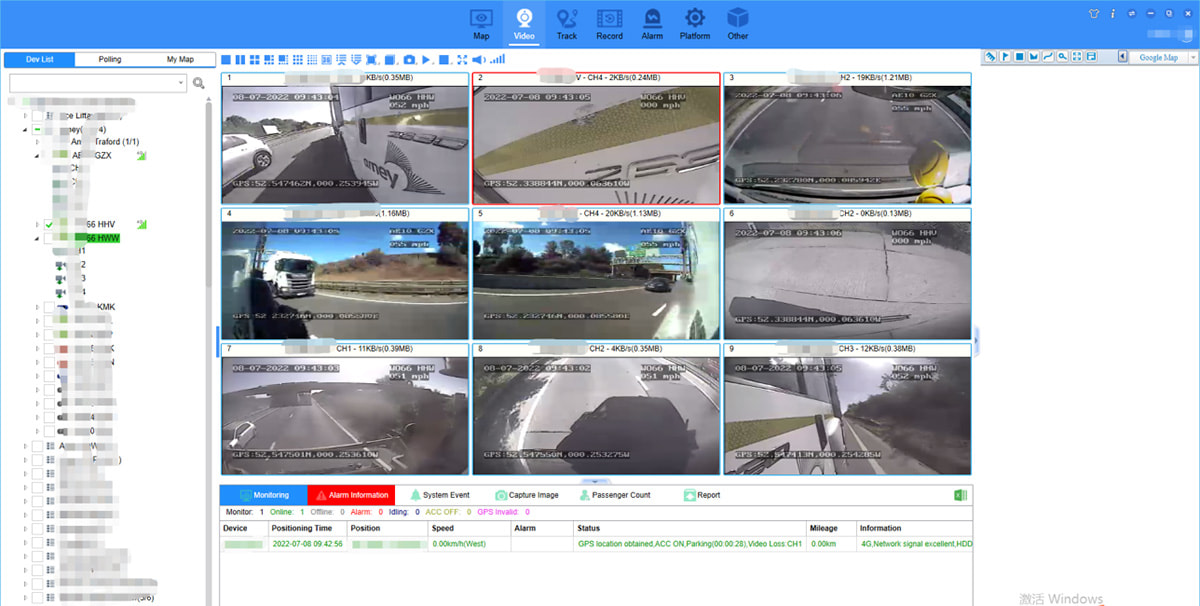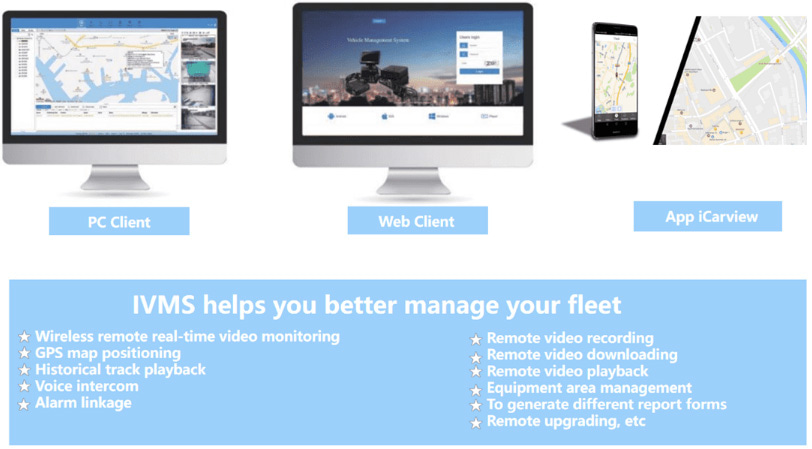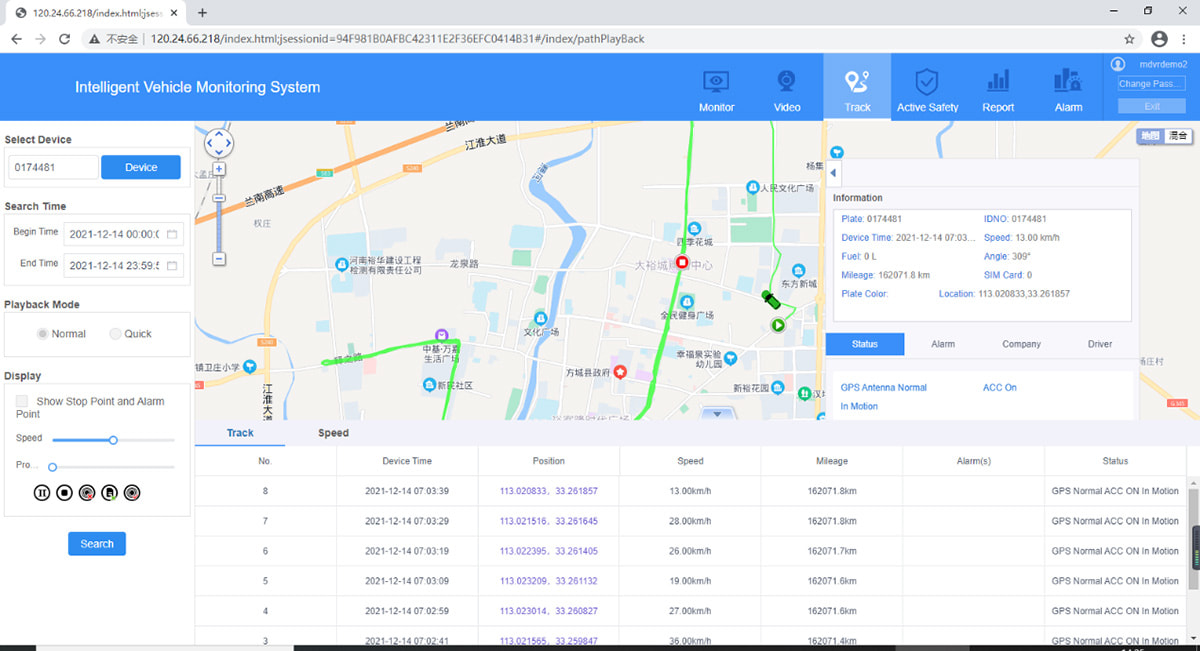 We are here to standby, please do not hesitate to contact us for more details sale@icarvisions.com