ICARVISIONS has dedicated to this industry for more than 11 years and proudly to be the Leading provider and manufacturer of Mobile Digital Video Recorders (MDVR) and Mobile Network Video Recorders (MNVR) with an array of accessories which allow us became the pioneer of IoT industry.
Exclusive solution for Dump Truck monitoring
And now ICAR wants to present customers a much-needed solution for Dump Truck and Construction truck. 2020 has put the global infrastructure market through its paces but as we all can expected, 2021 is likely to see some stark changes, where this changes also means stronger infrastructure demand and higher requirement for fleet safety. And current challenges for fleet safety are driving incident and mishandle of infrastructure goods. In many cases, the truck driver sometimes operates the vehicle against safety regulation and even cause dangerous to life or properties, Click here: 24 Disturbing Truck Accident Statistics (2021 Edition).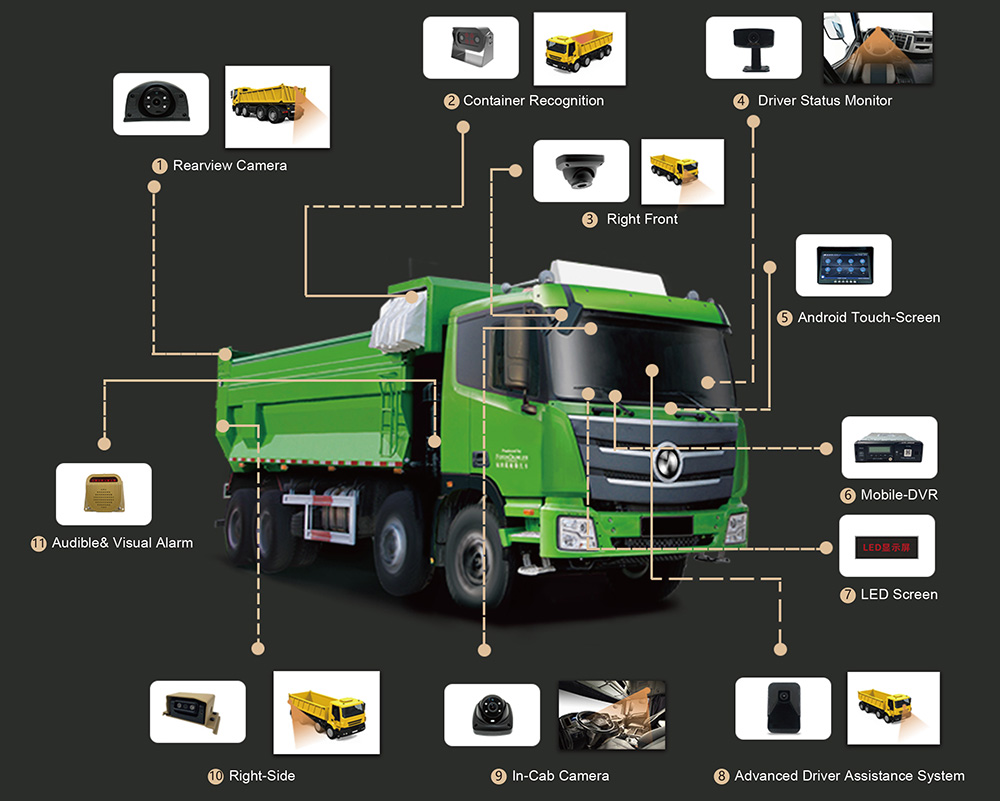 This intelligent dump truck transportation management system including recording device, on-vehicle sensor, cameras, and smart platform.
For the dump truck recording device, it can support 4 to 8 channels@1080P using the hard disk for storage up to 4TB and it can support Wi-Fi download which allows system to download footage automatically to the server when the vehicle entering the selected zone, this Mobile-DVR equipped with latest Ai chipset with powerful algorithm to support revelational sensors.
What make system special are due to the new sensors used in it: New Blindspot detection camera can effectually improve the safety around vehicle and detect all possible objects like pedestrian when the vehicle is turning and trigger real-time alarm to both driver and the monitoring center.
With the help of Audible&Visual alarm, it will connect with BSD system and send voice alarm to pedestrian when they are passing by the vehicle which can largely improve the safety on construction side with dense working people around.
The industry leading container recognition sensor is key for Dump or Construction Truck, as this sensor can use AI algorithm and image analysis to detect the goods on cargo or container and also access to the status of it, so driver can double check if the container is empty or loaded or if they are sealed as well as the lifted flat position.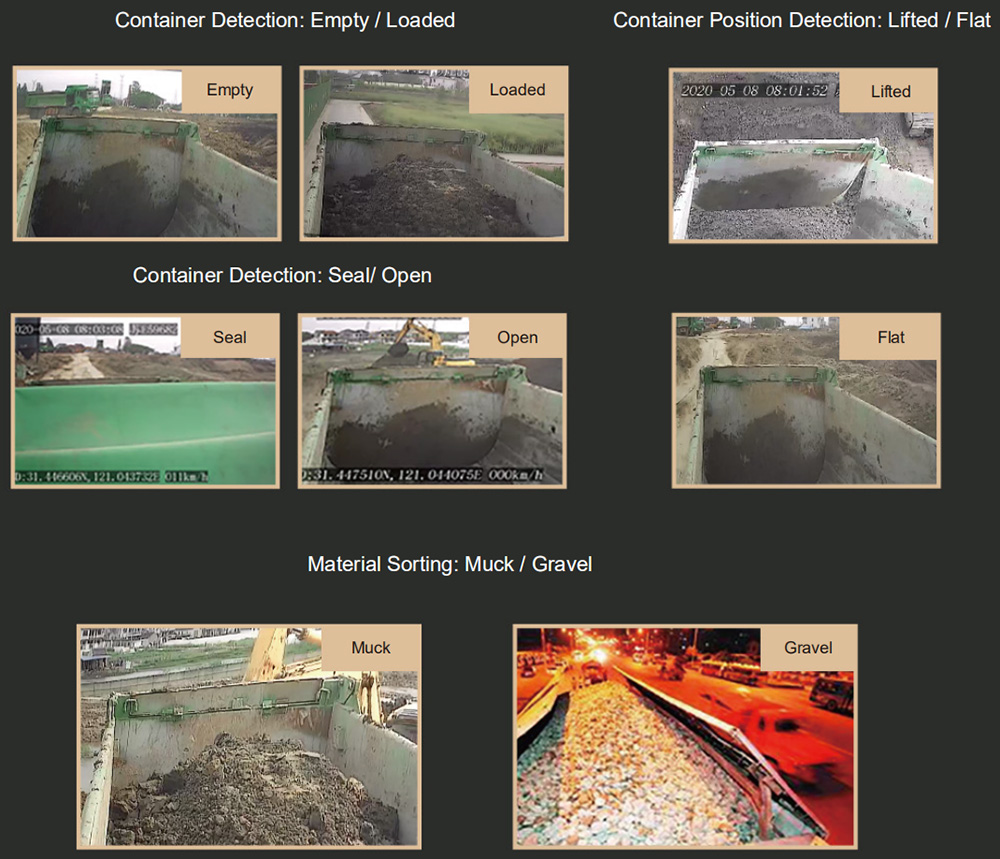 The Intelligent Vehicle Monitoring System (IVMS) web platform also plays a vital part in support this system, the system contains Server, Client and playback software.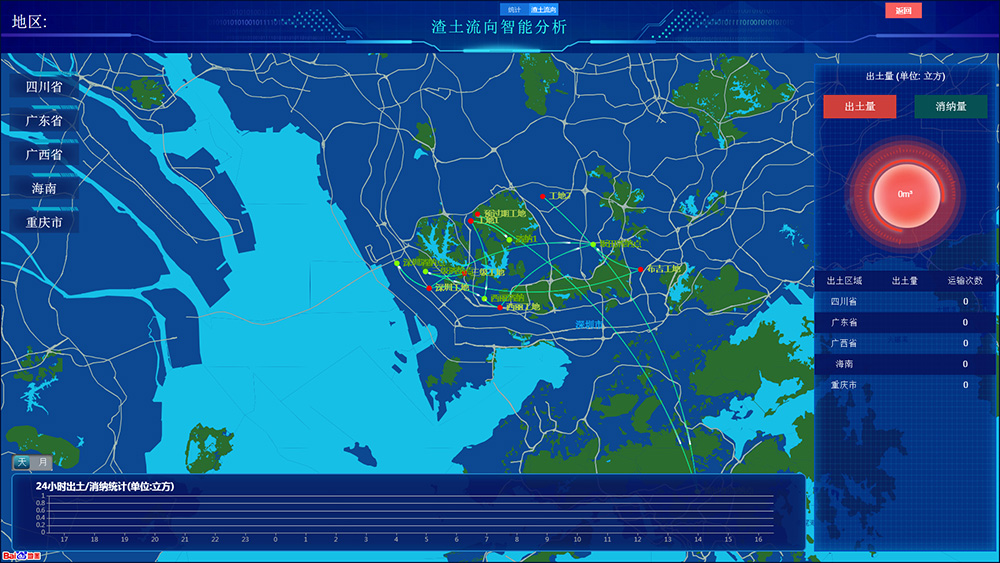 The Server management software is the base of platform where all data will be collected in database and interact with Client software. User can set up the comprehensive configuration here including Wi-Fi automatic download along with many other features.
The Client software can support web with Big Data system to display the flow of fleet and management of cargo in real-time which can benefit management greatly. In Client, user can see the real-time streaming of each vehicle and search for historic fleet trace and footage as well as all types of alarms reports up to date, those alarm and trace report are available to download as well.
As last of IVMS system, this playback software can allow user to replay the video with GPS location.