Trucking companies consider safety as their top priority, placing great emphasis on the welfare of their fleets, drivers, and fellow road users. Thankfully, contemporary telematics solutions are allowing for proactive accident prevention and offering protection in case of unforeseen incidents.
Cargo Logistic Telematics Monitoring Solution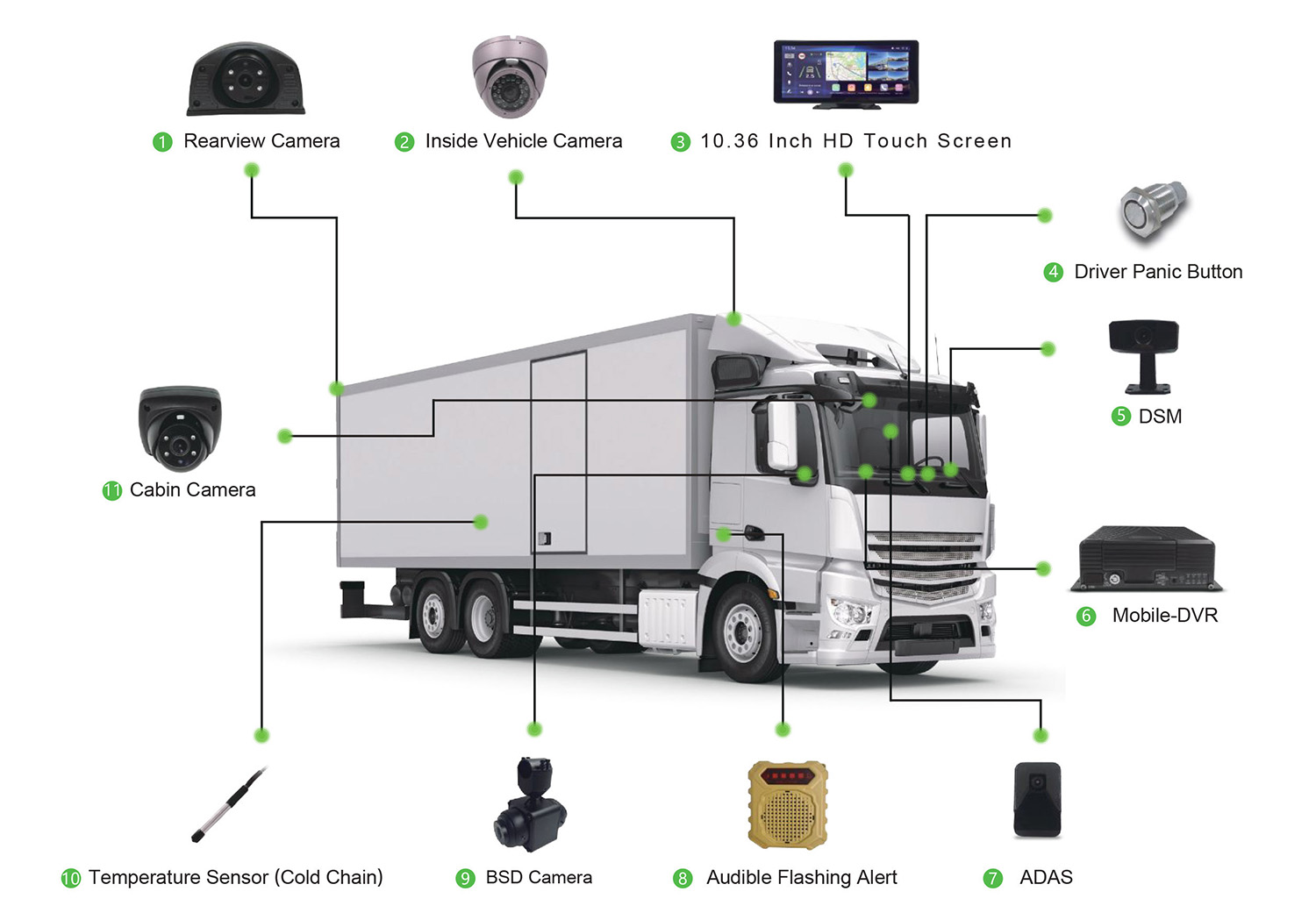 Cargo Solution Accessories
1. Rearview Camera: JA-MC912-B
2. Inside Vehicle Camera: JA-MC609
3. 10.36 inch HD Touch Screen: JK12A
5. DSM Camera: JA-MC921
6. Mobile-DVR: JH8AN-HD
7. ADAS Camera: JA-MC920
9. BSD Camera: JA-MC923
10. Temperature Sensor (Cold Chain)
11. Cabin Camera: JA-MC913
Blind Spot Detection (BSD)
Dual lens design, total detection range >12 meters.
Easily installed to the side mirrors.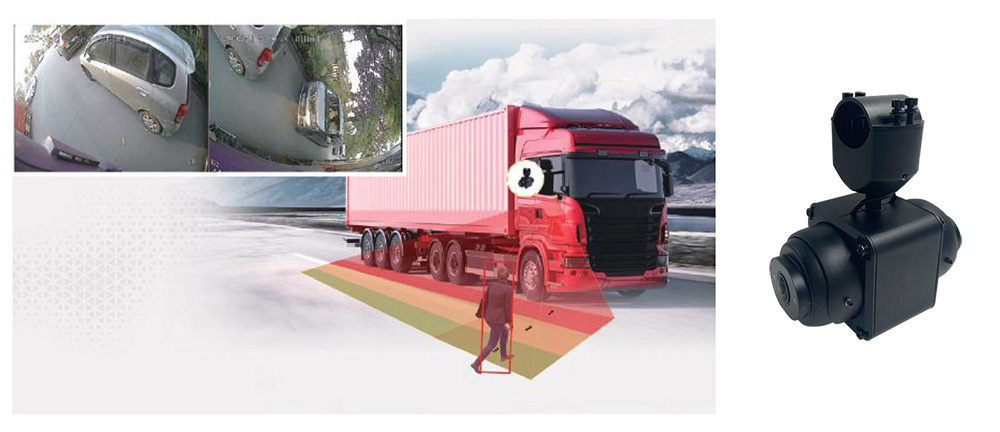 Panoramic 360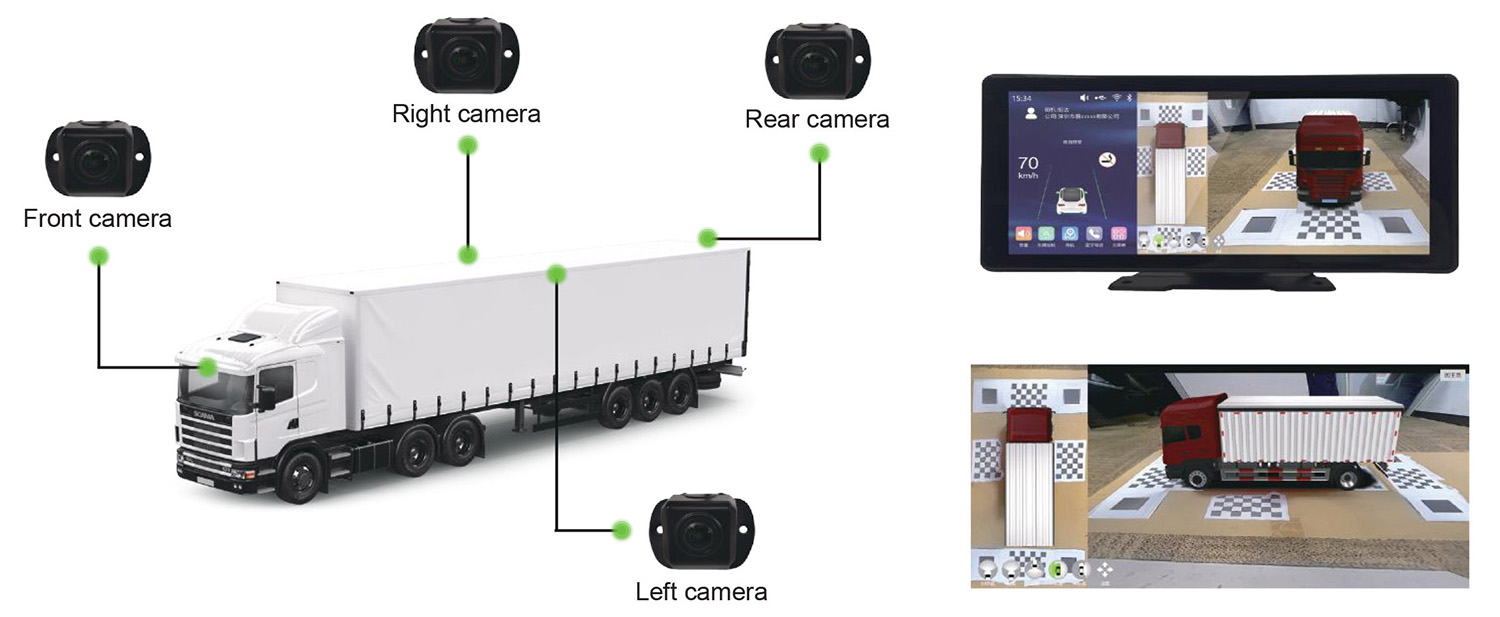 Panoramic Camera: JA-MC313
Anti-Theft Dectection