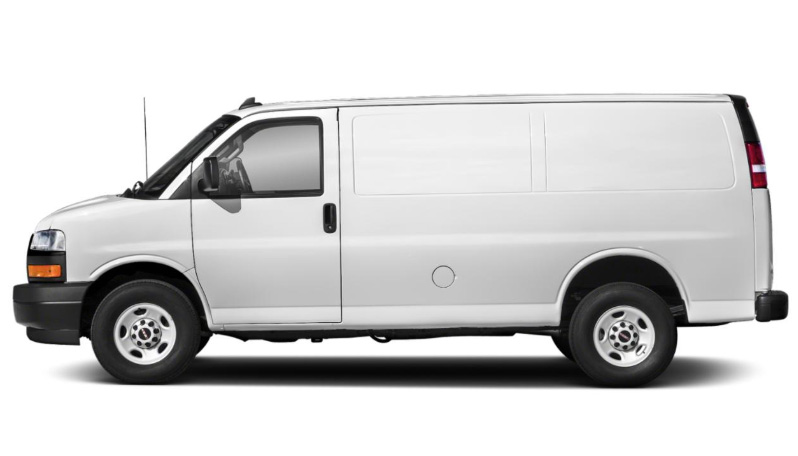 WHO IS ICARVISIONS?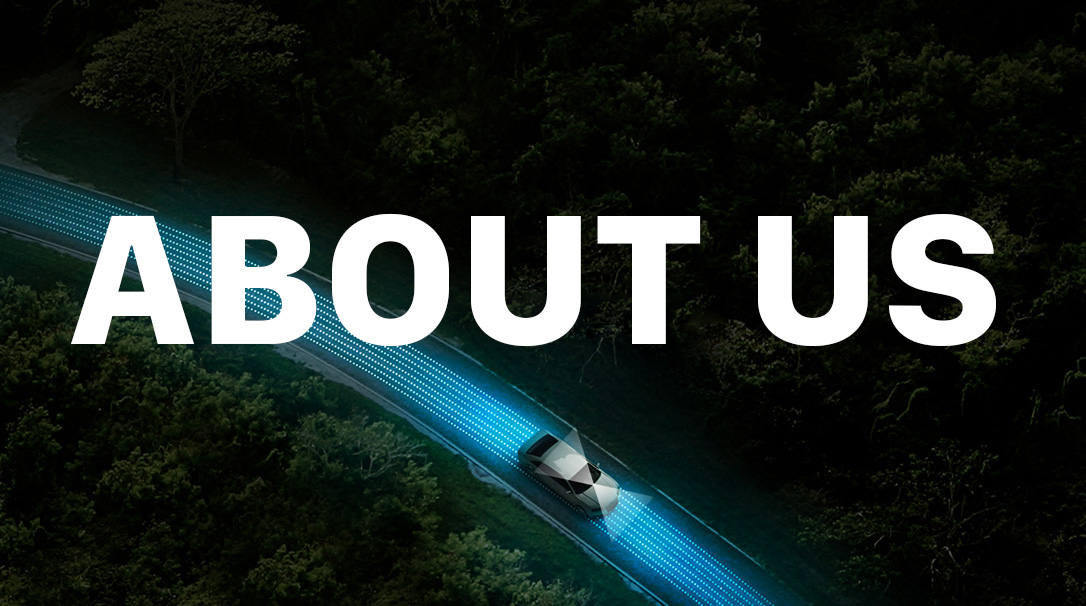 Pioneer of loT industry
ICARVISIONS (SHENZHEN) TECHNOLOGY CO., LTD. is a National High-Tech-awarded company in Shenzhen, China and continually innovating with the development of world-leading algorithms, behaviours and video analytics, machine learning, artificial intelligence (AI) and computer vision.
ICARVISIONS has dedicated to this industry for more than 12 years and proudly to be the Leading provider and manufacturer of Mobile Digital Video Recorders (MDVR) and Mobile Network Video Recorders (MNVR) with an array of accessories which allow us became the pioneer of IoT industry.
China's leading provider of cloud-based/On-premises video telematics
Our unique and experienced approach to video telematics and IoT is helping tackle some of the most complex challenges faced by the fleet, transport, and insurance sectors. Our cloud-based solutions are underpinned by a device-agnostic, multi-award-winning IoT platform. By providing the highest levels of operational insight, business intelligence and enriched vehicle data, organizations can make strategic mobility decisions.
Industry review for CARGO VAN
Those mid and small-sized vans play an irreplaceable role in the logistic industry and express industry. And company choose this type of vehicle as to the outstanding advantages of the cargo van: size-efficient and cost-effective. While the utility of this multi-seats cargo van is undeniable in many blooming industries, so are the potential risks associated with using these vehicles to transport staff and goods. To protect the people who server and benefit from, it is important to look at the potential risks and highest factors that affecting safety.
For logistic and express company, they will face many claims associated with road safety each year, and vehicle telematics is the only effective way of disputing liability and challenging fraudulent as well as false and legal claims against those company. The vehicle telematics can significantly reduce legal and admin costs including play a vital role in alarm notification and emergency alarms to minimize claims costs.
Solution for Compact type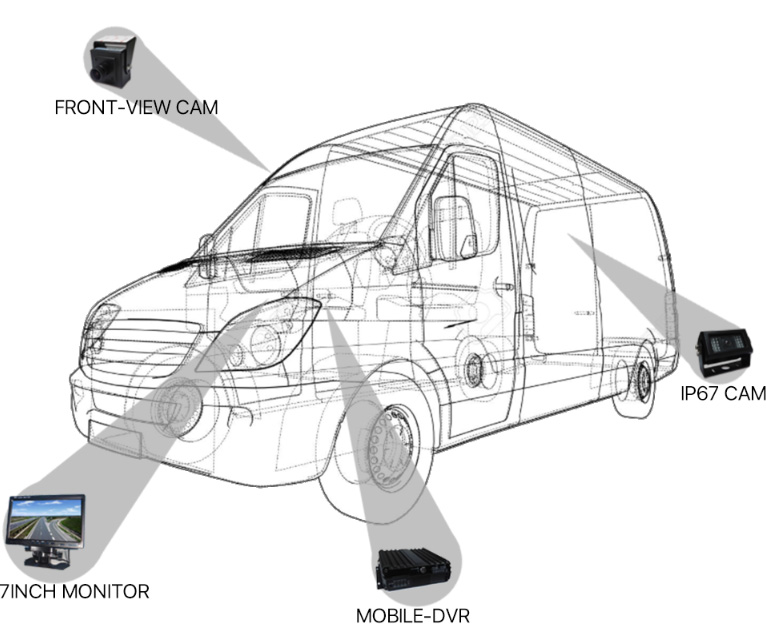 Description: the first solution is for a compact cargo van for minimized staff and delivery goods. And in this case, the major purpose is to achieve basic functions of Vehicle CCTV of footage recording and GPS data.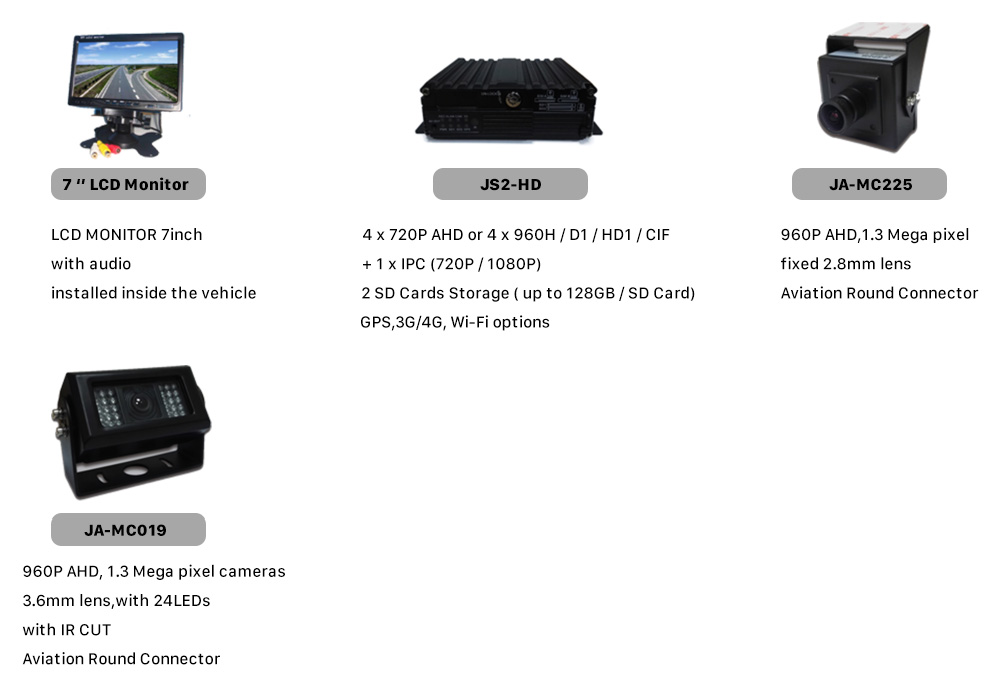 How Dose It Work?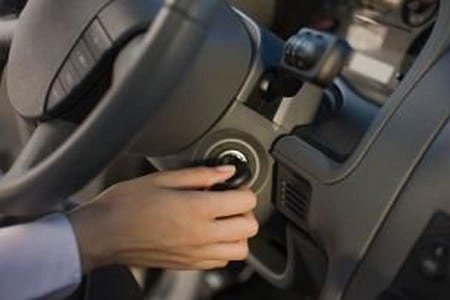 Auto-recording: once a driver turns on the ignition/ACC, the Mobile DVR will record the footage under record mode: Auto and all footage will be saved in SD card of Mobile-DVR, and the system can auto-delete the oldest footage files to make sure it can record all time.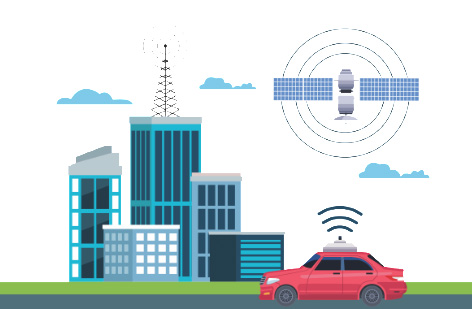 GPS: the Mobile-DVR will record all GPS data of the vehicle's driving trace. And each coordinate is synchronized with the footage. And the user can replay the footage by our MDVRPlayer on Windows PC.
MDVRPlayer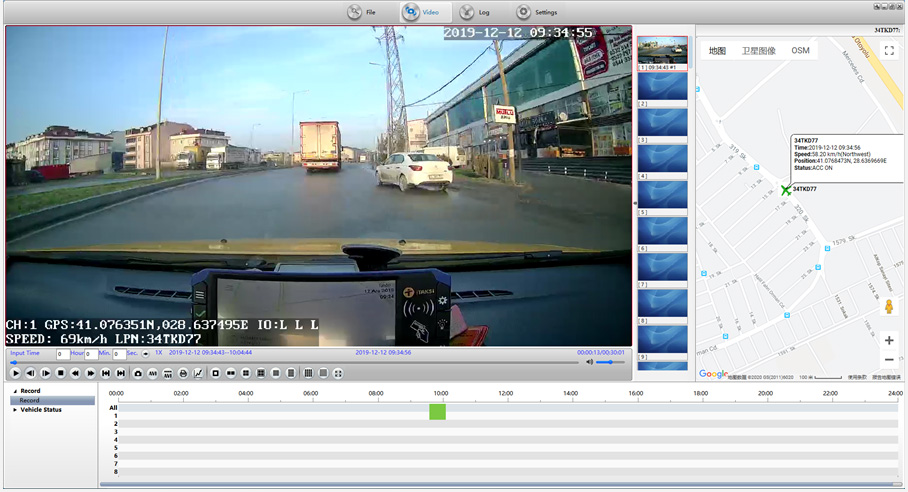 MDVRplayer: it is a professional player software with exclusive access to our footage files, it can play the footage while playback the vehicle track at the same time. User can also play footage from multiple channels at the same time.
Also supported:
File query

Query results

Merge footage files

Report

Footage playback

AVI converter

Log search
Solution for Full Functions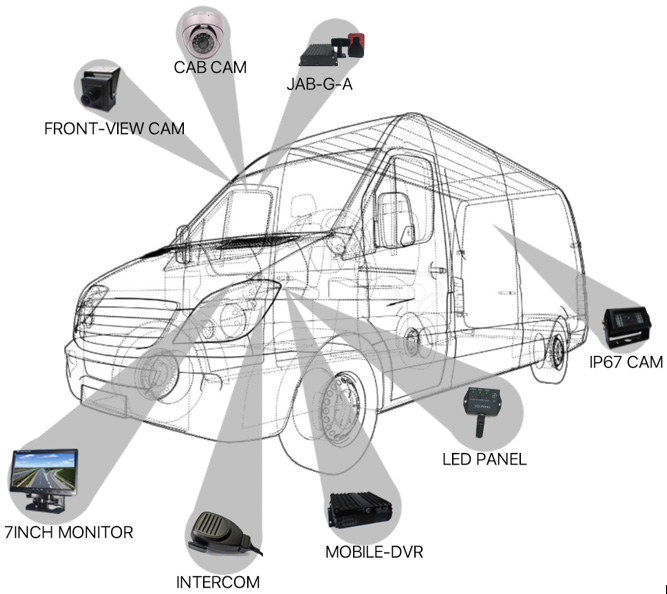 Description: This solution will bring full functions to the customer and enables access to telematics. With 3G or 4G built-in, the user can not only monitor the camera in real-time but also use the intercom to talk to other fleet driver or central office. The inside camera has the audio function and the user can monitor the real-time audio as well.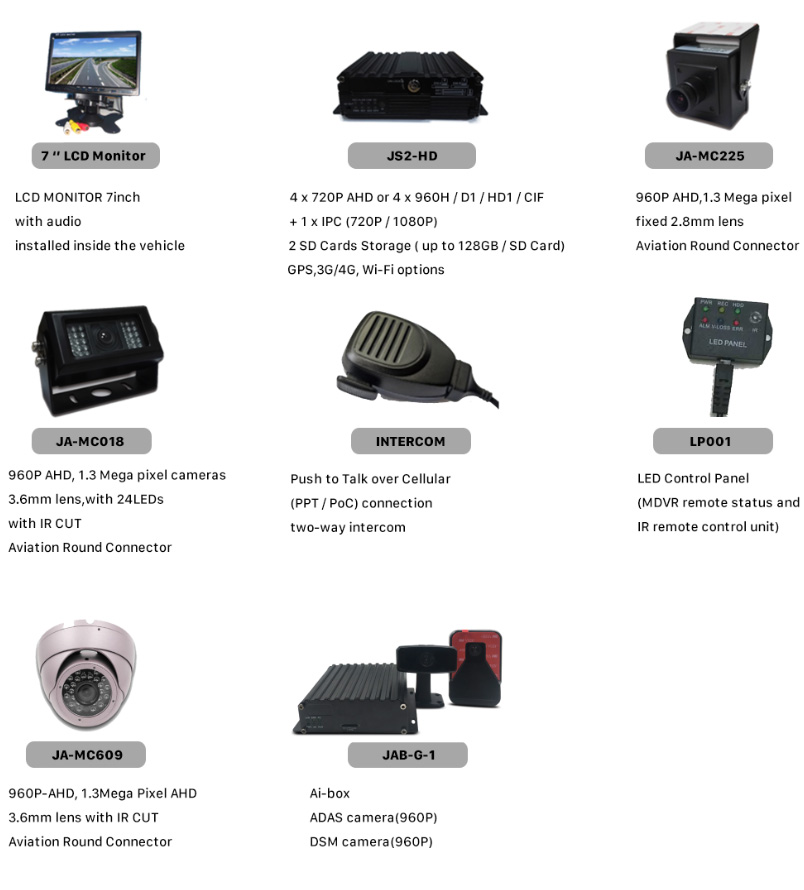 How Does It Work?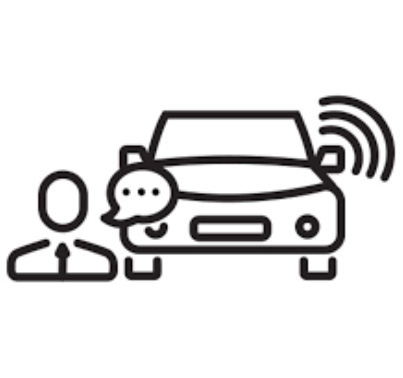 Intercom: the 3G/4G can transmit data to the server in real-time, which allow the user to use Intercom to communicate with other fleet driver or talk to central office who just need to install Intelligent Vehicle Monitoring System (IVMS) Client to achieve that.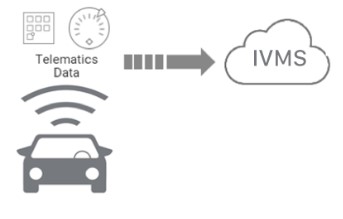 Streaming: One important part about telematics is video streaming where the user at an office can also monitor the activities inside/outside the vehicle with just a simple click. And the telematics data will also storage in our IVMS Server and analyzed into all types of reports.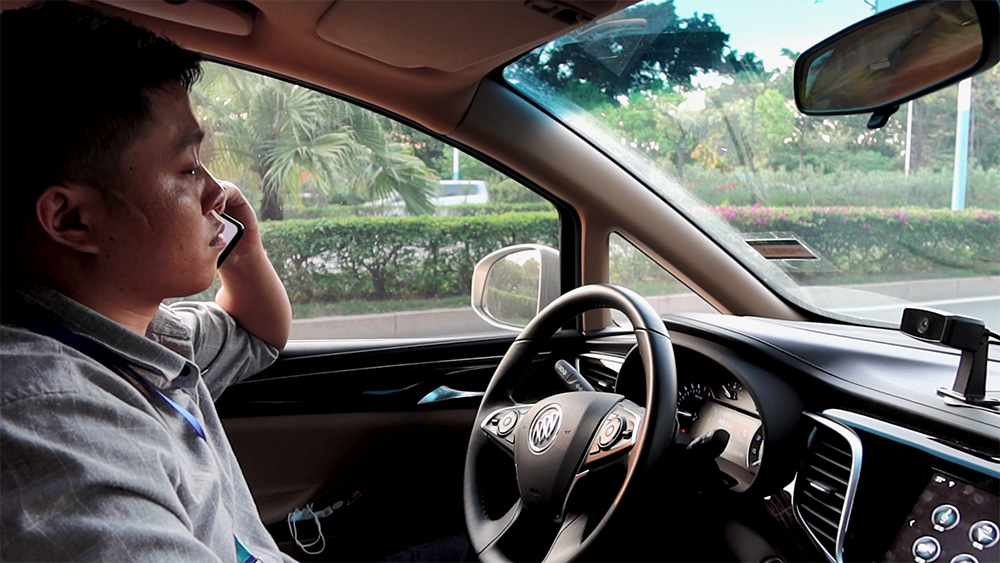 AI Power
Ai technology is the key role for our future market, and Ai can significantly increase the safety of driver and JAB-G-A is a driving safety warning product designed for commercial vehicles. It includes a front-view dangerous driving warning system based on a monocular camera and an anti-fatigue driving warning system based on face visual recognition technology.
Notice: JAB-G-A cannot work alone; it must work with our MDVR.
ADAS (Front-road):

DSM (driver):

IVMS
This independently-developed IVMS Client can support all mainstream browsers from Windows to macOS, it also has varieties on all platforms: Windows PC, Web, iOS, and Androids. For those platforms, web platform, user can access real-time monitoring, footage playback, track retrieve, footage searching, report analysis and alarm statistics.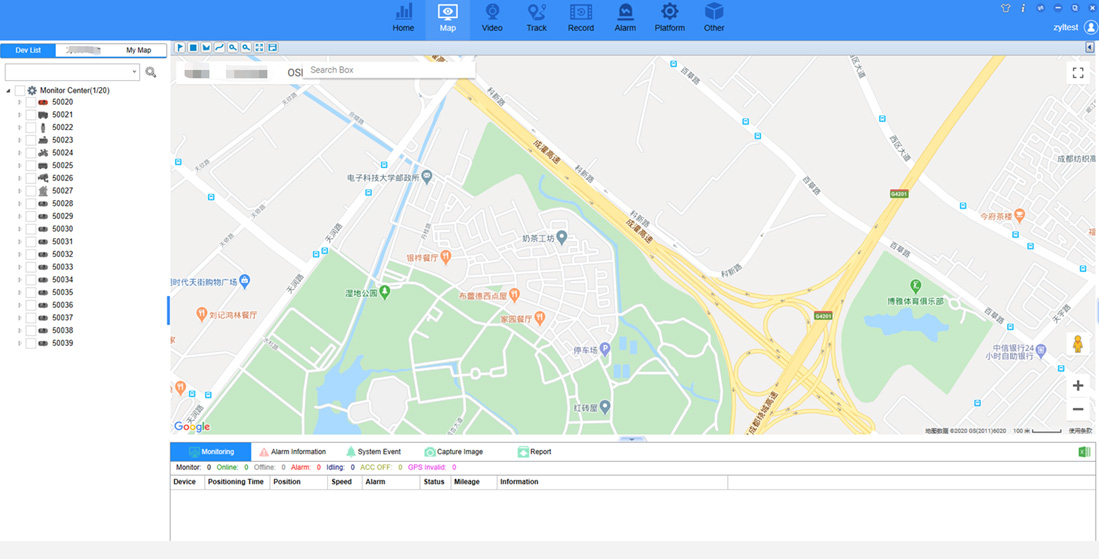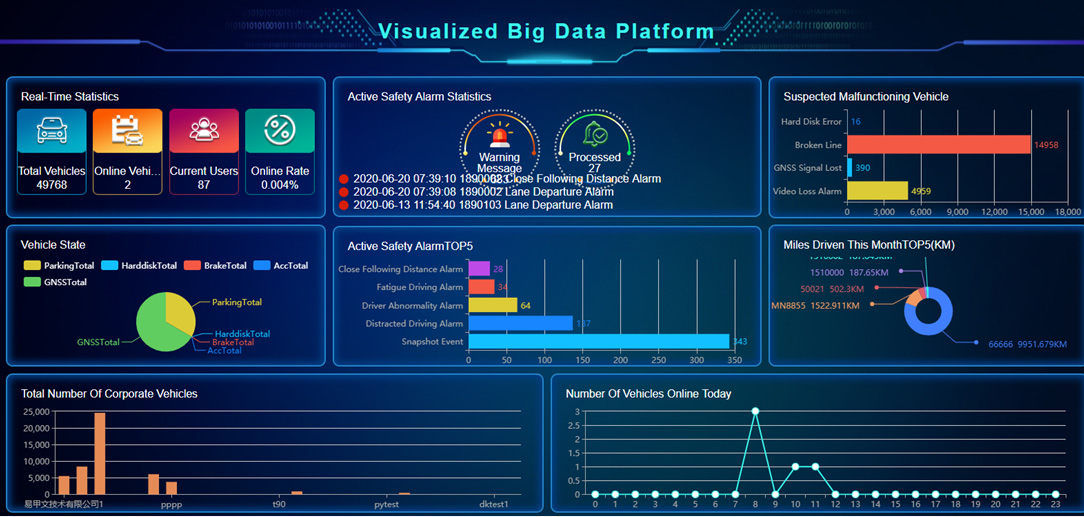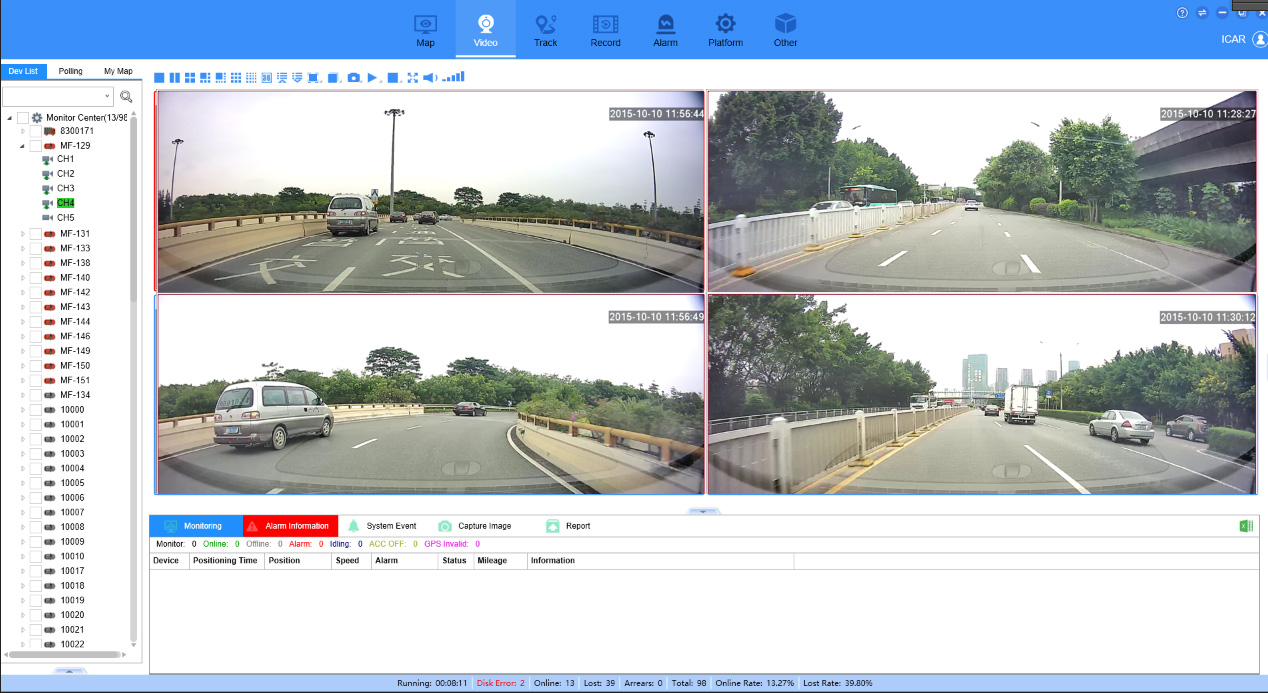 Factory
Our factory has passed the certificate of ISO9001 and all HDD DVRs passed the American military standard for Anti-vibration of Hard Disk: MIL-STD-810G standard, E-mark of European Union, CE, FCC, EMC, safety and Radio Spectrum certificates in many areas. For the Asian market, we passed all standards by the Ministry of Communication, including JT/T794、JT/T808, JT/T1076、JT/T1078 and GB-T19056. Our factory has nine production lines with 12 groups of QC/QA and 105 manufacturing staffs, the maximum capacities are 100,000 units of DVR per month.
Service
For our international market, we have an expert team of technical support engineers who all can speak fluent English and Spanish and after-sales team will visit our customer for on-site support each year on demand.
We offer our customer 15 months of warranty for Mobile-DVR.