It is an undeniable fact that mobile DVR can significantly improve driving safety, facilitate fleet operations and protect assets. And in certain cases we can play some smart tricks to make your MDVR work better simply by adding external sensors. Take ICARVISIONS mobile DVRs for example, the strong expansibility turns all it's MDVR models into "aircraft carriers" to accept a wide variety of sensor integration.
Today let's see how temperature sensor works together with MDVR to protect assets in transit. It is particularly important for refrigerated trucks, whether they carry vegetables, fruits or vaccines.
About the temperature sensor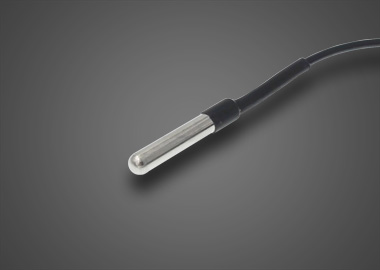 Features:
Operating voltage: 3.5V~5V

Temperature distance: 1M~500M


Operating temperature range: -30~+80℃


Storage conditions: -10℃~+40℃; relative humidity≤75% RH


Accuracy in tests via computer software: in a heated tank of 0.001 °, R25 ° reading error of ± 1 °
The sensing head of the temperature sensor detects the temperature and converts it into output signal transmittable to the MDVR. Being tested rigorously under pulling force, vibration, dropping, high and low temperature, moisture resistance and high-low temperature circulation, the sensor has high reliability and durability to weather harsh working conditions.
Output signal from the sensor will be processed by the MDVR and sent to the server, showing on the fleet management platform in the form of high/low temperature alarm and reports, for real-time monitoring and fleet operational data analysis and query.
Add temperature sensors to mobile DVR
Here's a splicing diagram showing how to connect the temperature sensor to the MDVR:
Have two compartments on your refrigerated truck and want to add two temperature sensors? Don't worry about it. This can be done by simply splitting the I/O cables into two, and connect to each of them a temperature sensor. But under this circumstance, the two temperature sensors are slightly different and you should make it clear to your sales consultant at ICARVISIOSNS.
Parameter settings
Parameter settings of the temperature sensor is fairly simple on the MDVR . See the steps below.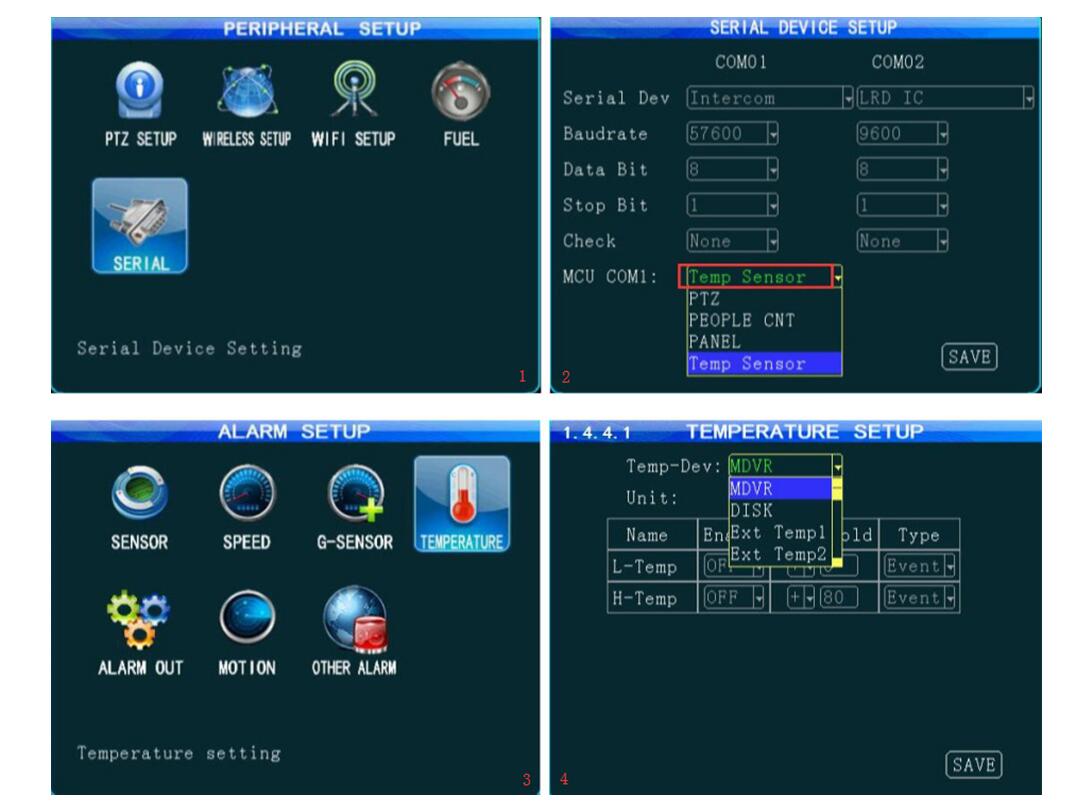 Temperature setup is almost finished here. In the next step you just need to get the MDVR online and login your IVMS, the fleet management platform. As long as the temperature in the compartment is beyond the lower or upper limits as set in the above Step 4, alerts would be triggered to remind fleet managerthat measures should be taken to protect goods from going bad.
Have further questions about mobile DVR temperature sensors? Feel free to contact our sales consultant today.