According to a study's projection, the demand on the global IoT(Internet of Things) fleet management market will make a 20.0% surge from 2019 to 2025. The report also states that the global IoT fleet management market will reach a market value of $3 million in 2016 and expect to climb up to $15 million by the end of the forecast period. As an important element of the IoT fleet management system, Mobile DVR system including the accompanied vehicle management system always plays a key role. So what can Mobile DVR with GPS do and how can it be beneficial to the global fleet management? The following points will answer this question.
1. GPS map monitoring: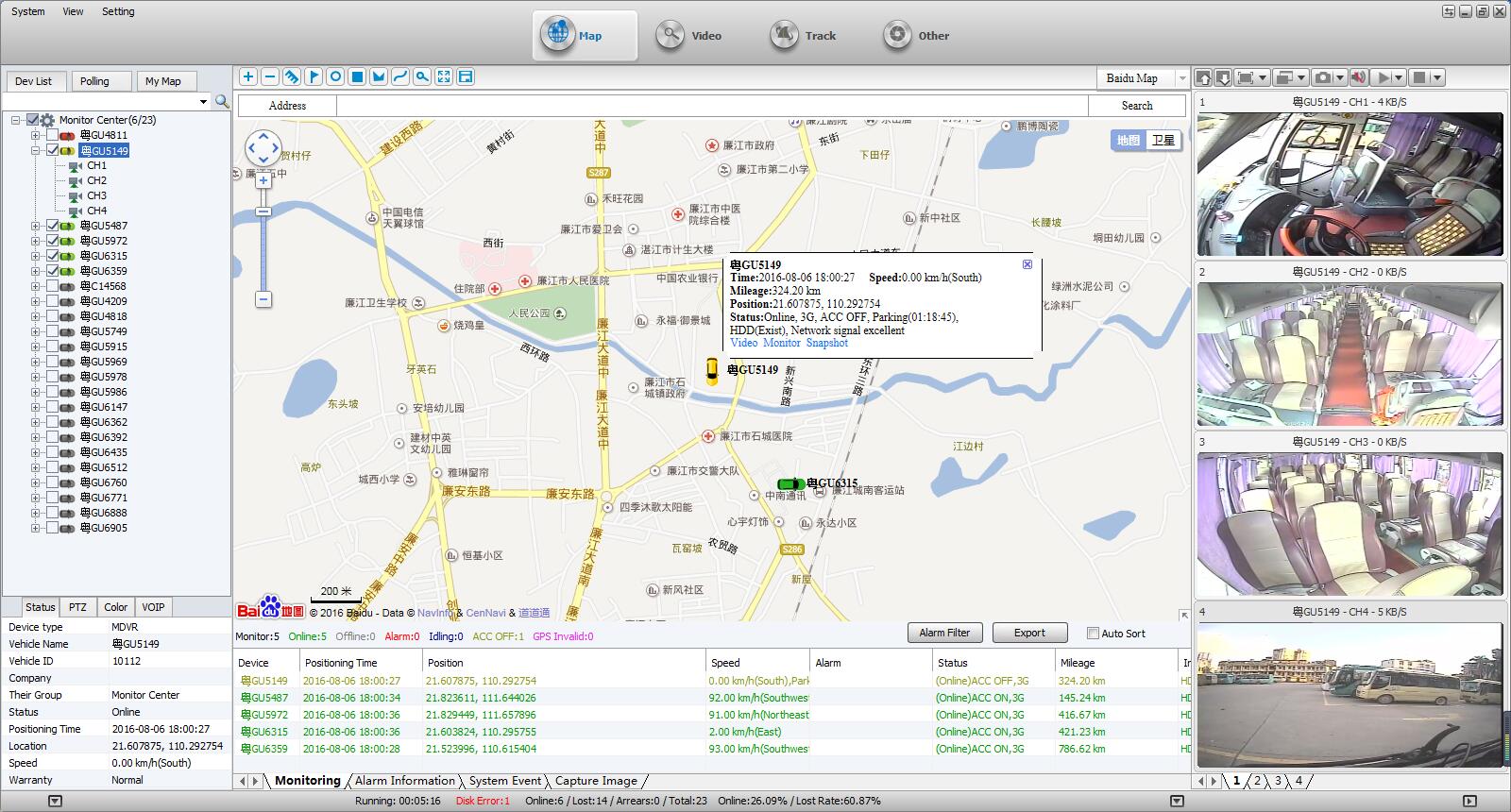 With map monitoring, users are able to view the real-time location of a vehicle and the vehicle status information, which include vehicle location, vehicle speed, storage media status and so on. Besides, once an alarm is triggered, the alarm info will be recorded and packed with GPS info and it will be shown in the GUI of PC client as well.
2. Real-time video monitoring: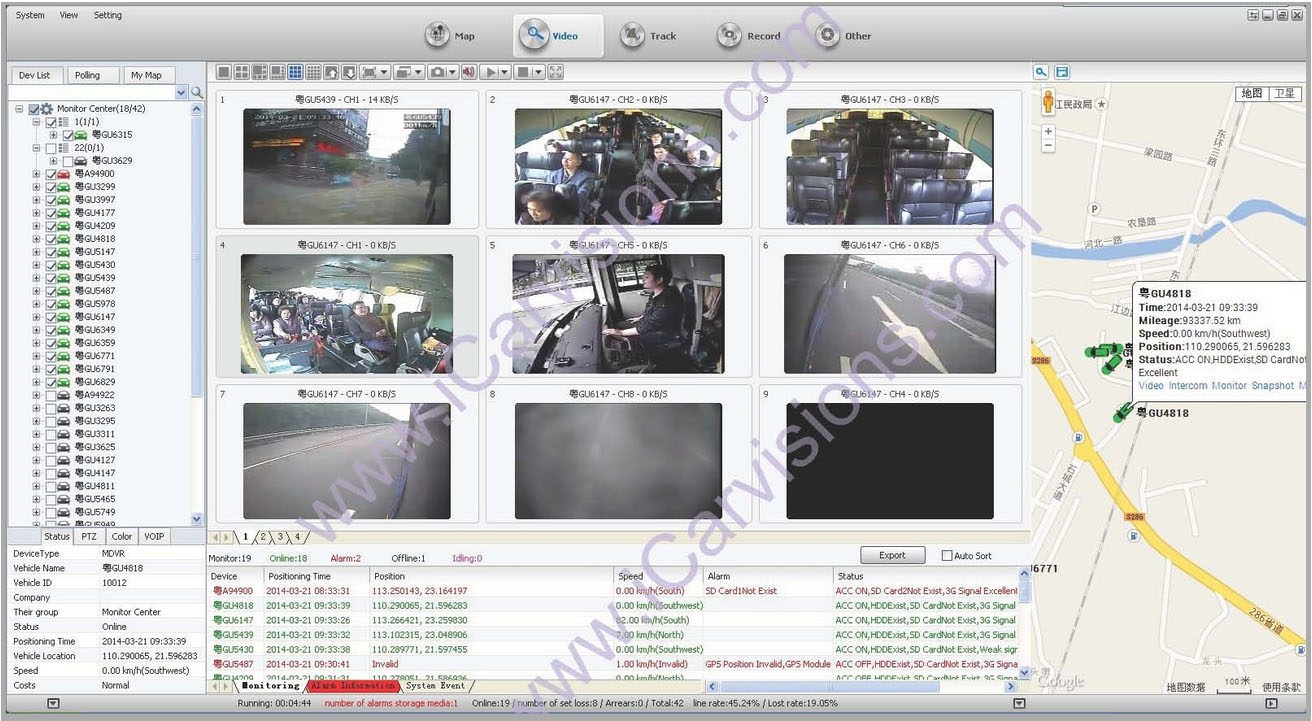 Users can preview vehicle video info remotely whenever necessary by real-time preview function, which also shows the geographic position of vehicles. It supports 1/ 4/ 8ch or even 64 channels display at the same time, as long as the screen is big enough. Users can choose fluency( sub stream) or real-time(mainstream). The default setting is to choose sub-stream for previewing since the mainstream takes much more data of 3G/4G.
3. Historical track: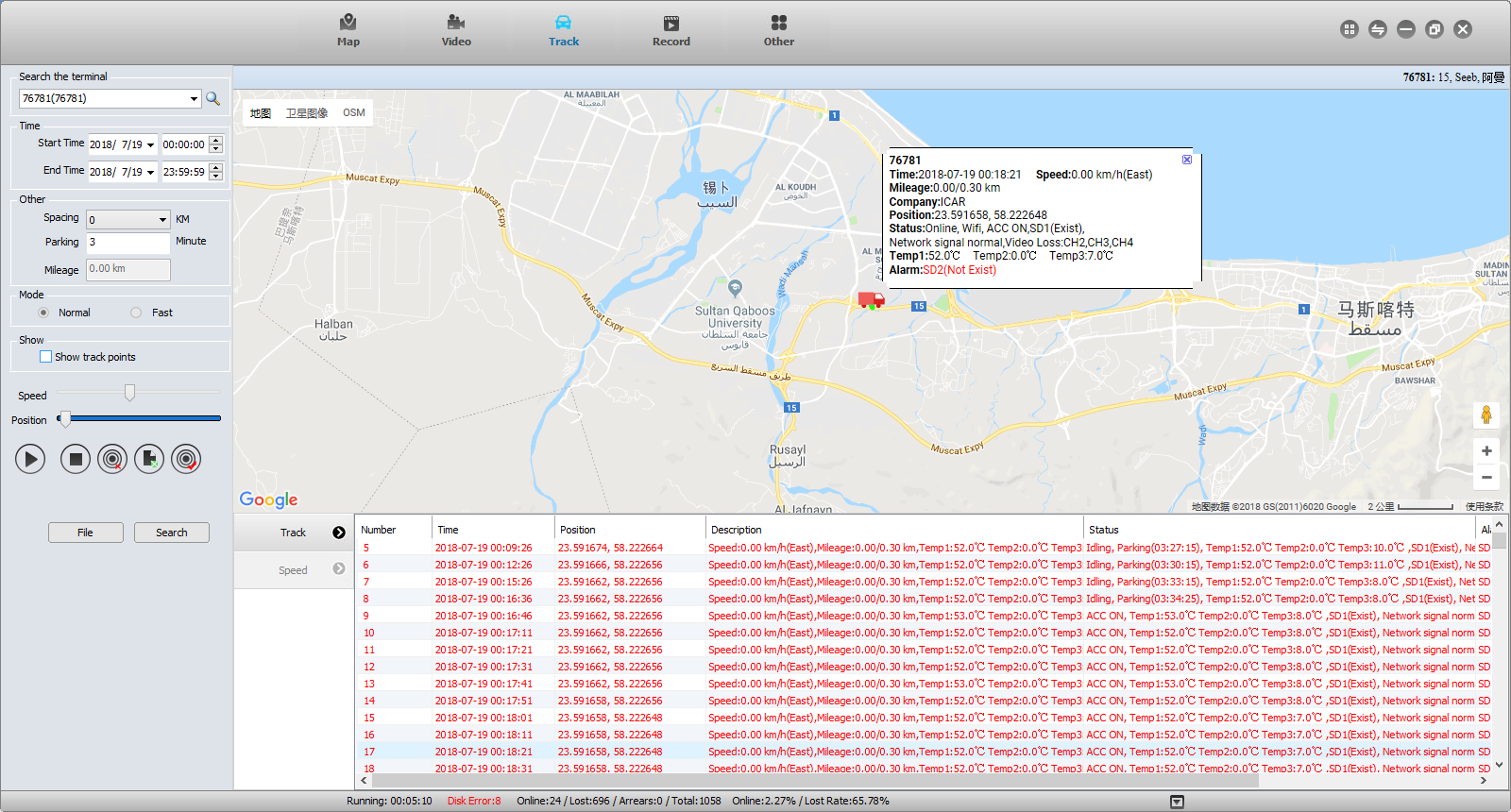 Historical track function is to select a certain period of time, then reproduce the track in this period of time, every few seconds the next track point appears, different track points consist a continuous track line.
Track playback checking has three characteristics, one is the current speed, second is the location and the third is vehicle status. When an emergency happens, evidence can be tracked according to the data.
This function is quite important for fleet management personnel who need to have an acknowledge of the vehicle history activity, like where did it go, when did it park, how long it parked as well as the whole route of the day. That info is crucial for the fleet manager to judge whether the vehicle is operated according to their standard, even the vehicle is not equipped with cameras.
4. Snapshot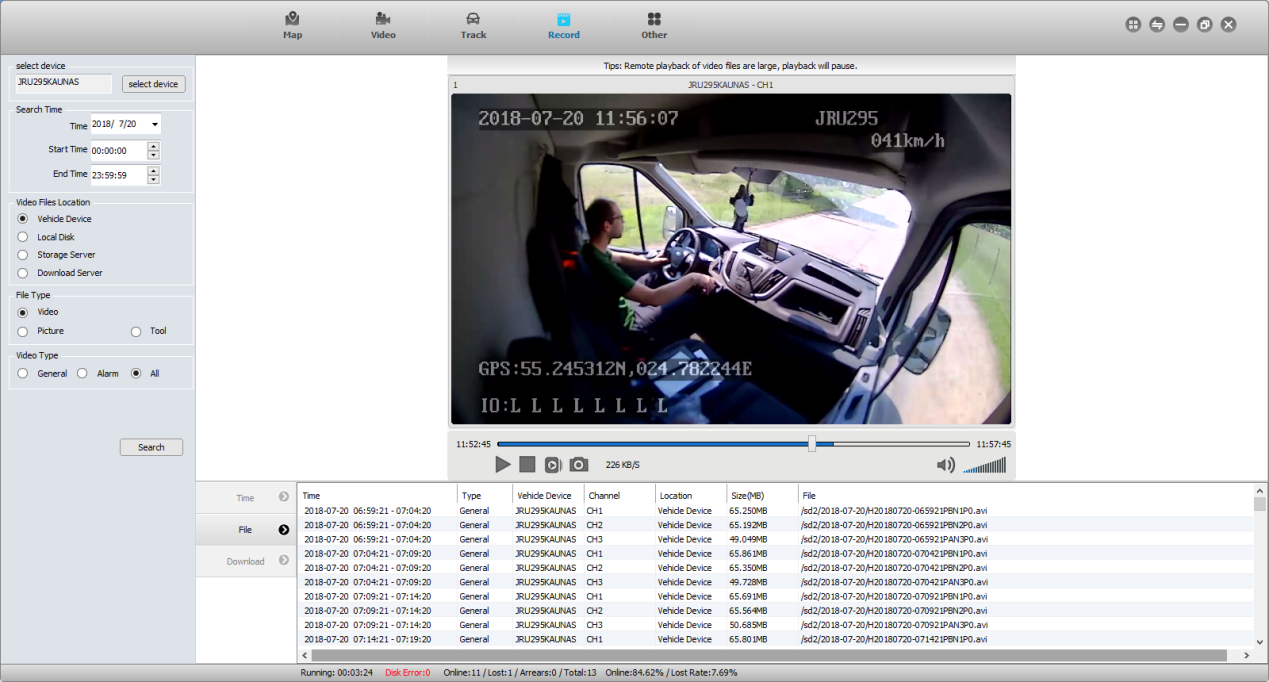 Alarm snapshot function support manual IO, emergency button, motion detection, temperature and other alarm capture. A specific channel video will be linked and showed in IVMS client once alarm triggers so that alarm time can be recorded. Alarm capture function also with a video feature to prevent the loss of key evidence when an emergency happens, which informs the monitoring centre an emergency happens as well, thus to make the rescue more convenient.
5. Geo-fence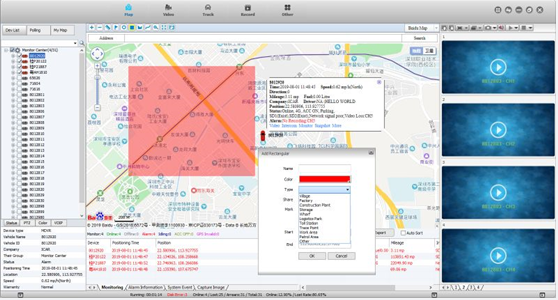 Geo-fence allows an administrator to set up triggers once a vehicle enters or exits the boundaries defined by the administrator, an alert will be issued. Users can customize Geo-fence range/line on the map, alarms will be uploaded to a monitoring centre once drivers exceed specified area or route. This feature could be very helpful for this kind of vehicles with special-purpose like cash transit vehicle, police car or law enforcement coach. Once a vehicle is trying to exit the Geo-fence, an alarm will be uploaded and the management is able to get vehicle status in time and operate accordingly.
More features and functions are to be explored in mobile DVR with the GPS system, which tends to be more and more intelligent in future.