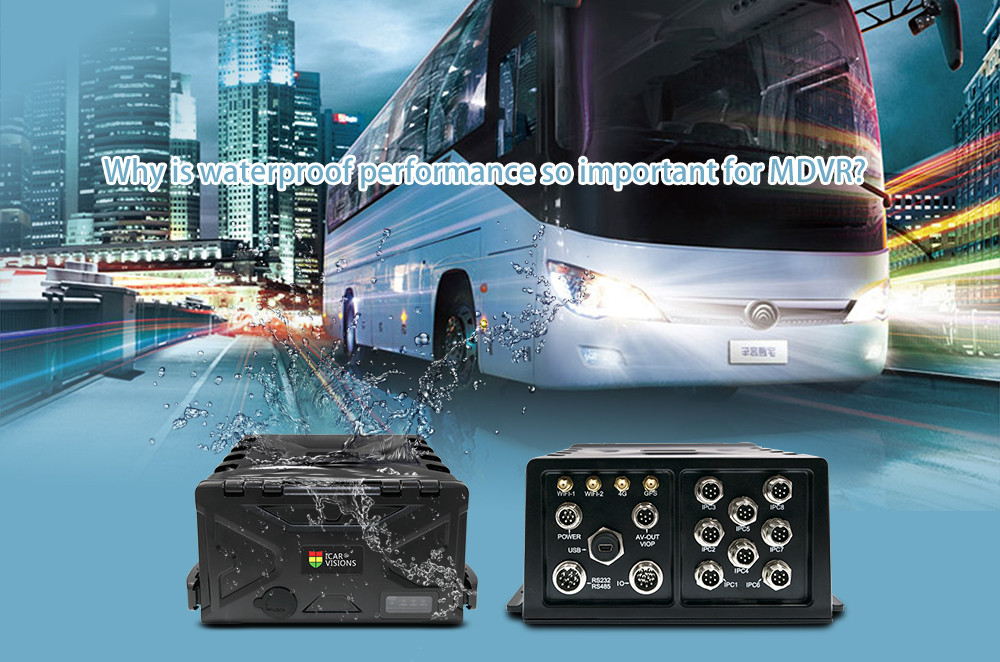 In several occasions at trade shows, visitors to our booth would pick up our mini mobile DVR JH0 and look over carefully. After learned that it's an industrial grade IP67 waterproof MDVR, they would usually say " nice design, but we are not driving in the sea", "It doesn't rain much in my city" ...In these times, our team members, with professional knowledge of our products, explain the importance of waterproof performance for a mobile DVR.
Let's first have a quick look at what the IP67 grade is.
The IP Code, International Protection Marking, IEC standard 60529, sometimes interpreted as Ingress Protection Marking, classifies and rates the degree of protection provided against intrusion (body parts such as hands and fingers), dust, accidental contact, and water by mechanical casings and electrical enclosures. The code breakdown of IP67 represents no ingress of dust and immersion up to 1m depth. (Source from Wikipedia). That means when ICARVISIONS use IP67 standard for the MDVR, it can protect the MDVR from both water and dust.
But does the MDVR has a chance to come in contact with water?
We cannot rule out this possibility. Take public bus for example, to ensure cleanliness and general hygiene, bus operators do the cleaning regularly when their buses come back to the station. During the cleaning process as long as water is used, whether in the interior or exterior of the vehicle, water may be splash into the mobile DVR. It's very likely the device would be burned when ignition is on. In other cases such as bad weather or accident, water may also damage mobile DVR.
Dust is another element that may damage mobile DVR.
There might be a lot of dust in regions where there's little rain or in dry seasons, and as vehicles are running on the road the possibility is higher for dust coming in to the vehicle and then into the mobile DVR. Again take public transport for instance, passengers getting on and off also result in the rise of dust. We all know that dust may impact the stability and performance of electronic devices, and MDVR is not an exception.
Furthermore, the manufacture of waterproof MDVR requires more complex production techniques and flows. Being able to make the mobile DVR to meet IP67 rating and at the same time keep the design as streamlined as possible is a demonstration of ICARVISIONS strength in deliver high quality products.
Have a look of the waterproof mobile DVR ICARVISIONS offers.
Model#: JH0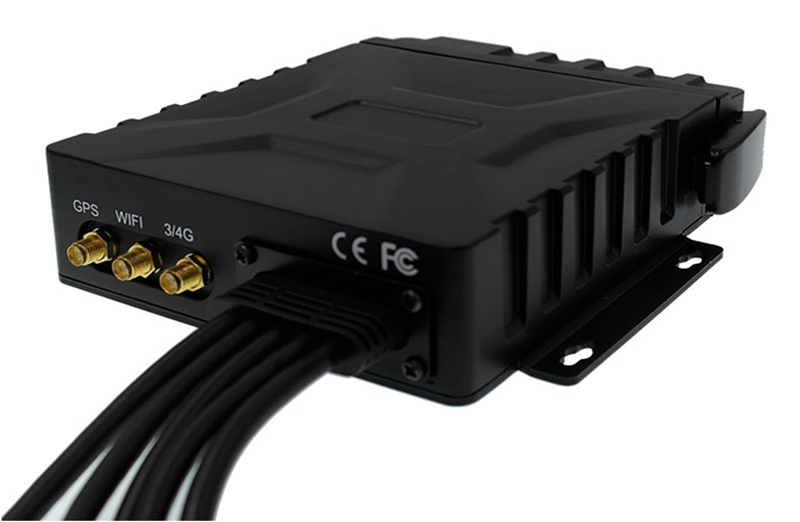 Waterproof & Dustproof IP67

4 x 720P AHD / 960H / D1 / HD1 / CIF + 1 x IPC (720P / 1080P)


Internal G-Sensor, with GPS, 3G / 4G, Wi-Fi (5.8 Ghz ) optional


Storage unlimited with 2.5'' SSD + SD Card slot×1 (up to 128GB)


On board UPS 8 seconds delay power-off for data protection


8V-36V wide voltage power supply


Dimensions:146*155*38mm

Recommended vehicle types: cargo vans, taxi, ambulance, industry vehicles
Model#: JH16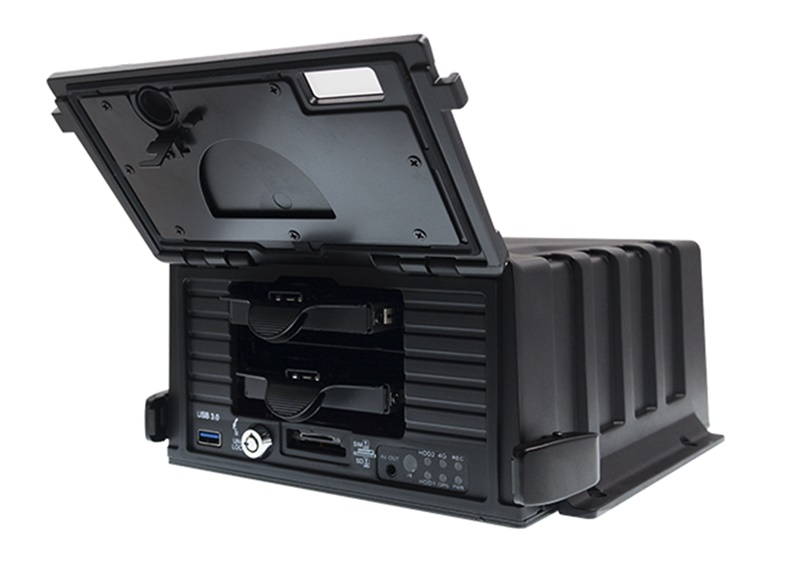 Waterproof & Dustproof IP67

16 channels 720P AHD camera Video input


Up to 2*2TB HDD/SSD and 1 SD card for backup(at 3G/4G/WIFI model option)


Internal G-Sensor, with GPS, 3G / 4G, Wi-Fi (5.8 Ghz ) optional


On board UPS 8 seconds delay power-off for data protection


8V-36V wide voltage power supply


Dimensions :203x208x93.5mm

Recommended vehicle type: tuck, bus
Contact us today for a perfect solution!