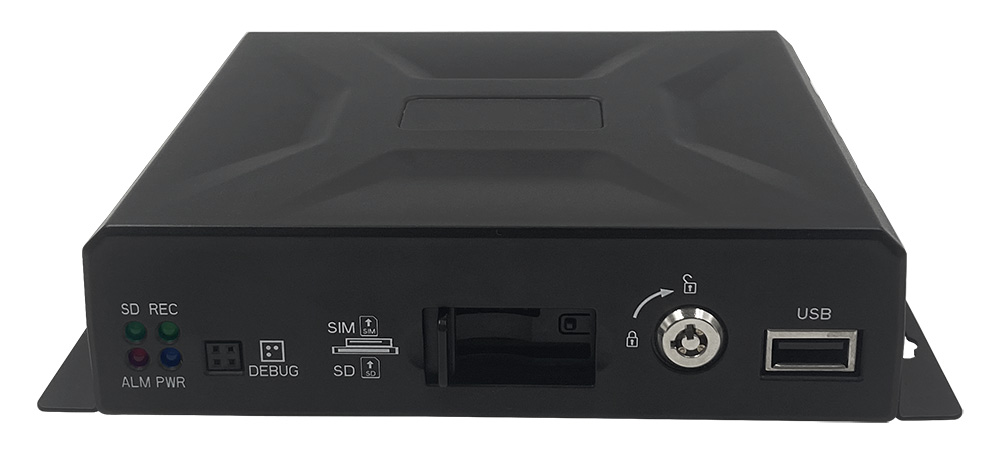 Model:JS1A (GPS+4G+WIFI optional)
Single SD Card MDVR – JS1A
Product Features:
Support H.265/H.264 image compression coding

Support 4 channels 1080P/960P/720P AHD analog audio and video + 1 channel 1080P IPC camera input

Air video interface is used to provide high reliability and strong anti-seismic property

Built-in 3G/4G network, GPS, WiFi (optional)

Power-off protection technology, it can still work for a few seconds after cutting off the external power supply to prevent accidental damage to video files

1 SD cards supported, up to 256 GB

USB Mouse for easy configuration


Support 1 CVBS video output

Good scalability, 1 RS232 interfaces

Support 4 alarm inputs, 1 alarm outputs

Built-in 3/6-axis acceleration sensor G-Senor

Good shock resistance, easy installation, 360° installation supported

8V-36V wide voltage DC supply, 12V POE power supply supported

Operating temperature range: -25℃ + 75℃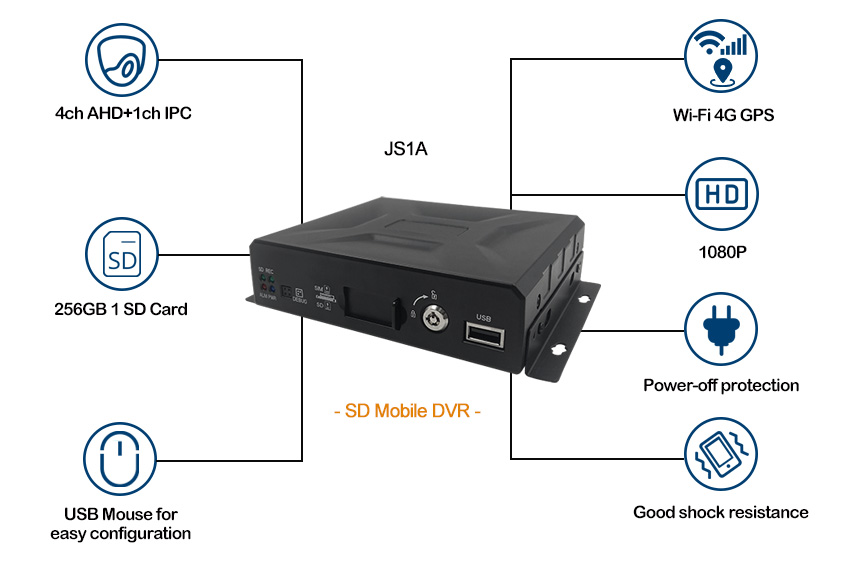 Product Specification

Function

JS1A

System

Language

English / Chinese

Operation Interface

Graphical User Interface(OSD menu)

Password Security

2 Levels: Administrator & User

Video

Video Input

Support 4 channels 1080P AHD / 960P AHD / 720P AHD / 960H + 1 channel IPC (720P /1080P) Video input


Note: (4x15 fps) 4-CH 1080P AHD + 1-CH 720P/1080P IPC Video input

(4x15 fps) 4-CH 1080P AHD camera Video input

Video Output

1 Channels (Rear Panel on 12 pin I/O&AV-OUT Port )

Video Display

Single picture, 1~5 pictures

Signal System

PAL / NTSC ( PAL@100 frame 720P/sec; NTSC@120 frame 720P/sec )

Image Compression

Audio

Audio Input

4 Channels

Audio Output

1 Channels ( Rear Panel on 12 pin I/O&AV-OUT Port )

Record Format

Synchronized A/V recording

Recording & Storage

Image Resolution

CIF / HD1 / D1 / 960H / 720P /1080Poptional

Video Coding

ISO14496-10 Industry Standard

Video Bit Rate

CIF: 1536Kbps ~ 128Kbps,

HD1/D1: 2048Kbps ~ 400Kbps,

960H: 2048Kbps ~ 400Kbps,

720P:4096Kbps ~ 400Kbps

1080P:4096Kbps ~ 400Kbps

Select from 8 Levels of Video Image Quality ranging from 1(Highest) to 8(Lowest)

Audio Bit Rate

128 Kbps

Storage

1 SD Card Slot, Up to 256GB each, Class 10 or higher

Alarm

Alarm Input

4 Channels, Select Trigger for either less than 1VDC or greater than 5VDC

Alarm Output

1 Channel, 12V output

Communication Ports

RS232

1 Port for communication or data usage

RJ45 Network

1 Port of RJ45(100M Ethernet port), For connection to an IP camera with maximum of 1080P

USB

1 Port for USB 2.0, download video files & upgrade firmware

Wireless Communication*

3G/4G*

Supported

(Choose either 4G or WIFI)

Wi-Fi*

Internal Wi-Fi 802.11b/g/n/ac optional

(Choose either 4G or WIFI)

GPS*

Int'l Standard GPS

Internal GPS module. Real-time geographic coordinates, speed information

G-Sensor

Internal G-Sensor *

Support 6 axis Gyroscope (G-Sensor), support crash detection, and other detection like harsh breaking, acceleration and cornering

Software

PC Playback

A/V, GPS, Mapview, Speed, G-Sensor, etc. files available for playback on PC. Limited playback is also available on MDVR

IVMS

Wireless (require Wi-Fi or cellular Option)

real-time A/V monitoring, GPS, alarms, etc.

Software Upgrade

Local or Remotely

Upgrade through SD card or remotely via IVMS platform

Voltage Input

+8~+36V

8~36VDC

Please check operational voltage of vehicle prior to the installation of the MDVR and its accessories to prevent possible damage

Voltage Output

12V

12V(+/-0.2V),Max 3A

ACC Detection

≤8.5V

Power-off

≥9V

Power-on

Video Input Resistance

75Ω

75Ω

Video Output Voltage

2Vp-p

2VP-P CVBS output analog signal, screen input requires 75Ω resistance

I / O Port

<1V

Low voltage trigger

>5V

High voltage trigger

Operational Temperature

-25℃ ~ 75℃

Install in well ventilated area, protected from moisture, heat, dust and vibration

Dimensions

136*119.2*35.6mm

with mounting brackets 160*119.2*35.6mm
Product Description
JS1A is a 4ch SD card high-definition Mobile Digital Video Recorder.

With a new design concept, JS1A will provide you with the most cost-efficient size and new case design, and it only weight 0.45 kg.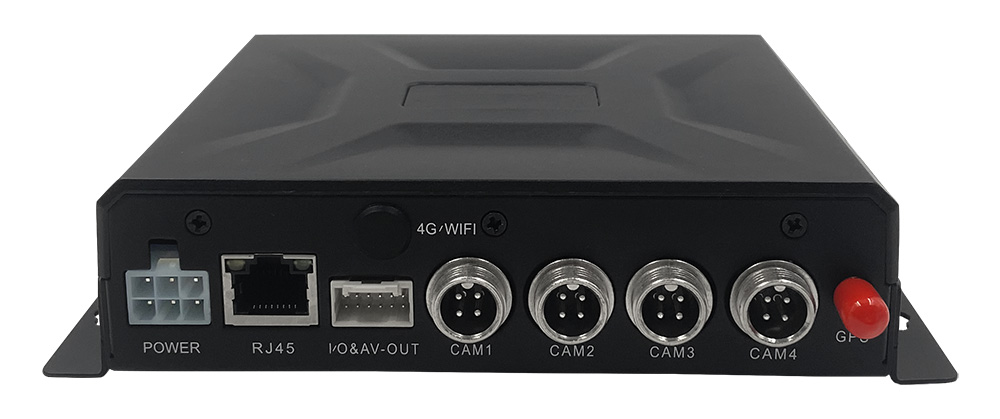 It can be widely used in mobile car environments with strong vibrations. Applicable to Taxi, Bus, Logistics Vehicles, Coach Bus, School Bus, Police Car, Cash Carrier, Fuel Tanker, etc.
Related solutions
Cargo Van Vehicle monitoring System Solution
Public Transit Bus monitoring System Solution
Order model
with 3G / 4G, GPS, WiFi modules optional, according to different demands.

GPS: For map, location and route tracking

3G / 4G: For real-time video and monitoring

Wi-Fi: For automatically downloading video file
| | |
| --- | --- |
| Order Model | Description ( Module optional ) |
Our rugged, high quality mobile DVRs are ideal for monitoring a wide range of vehicles:
It's designed for various vehicles management, and widely used in buses, coaches, car, construction machinery, taxis, lorries, fire trucks, ambulances, passenger vehicles, etc.

Spec Sheet Download