HDD MDVR system is widely used for all kinds of vehicle security projects, like in buses, trucks, taxi, carrier vehicles, etc, which enable users to use a mobile phone and PC to have a live view of vehicle tracking and video surveillance, quite beneficial for fleet management and safe driving.
Today in-vehicle video surveillance system market there normally have 4 channels, 8 channels, 12 channels, and 16 channels Mobile DVRs, including SD card MDVR and HDD MDVR.
All those MDVR systems can work with various sensors to provide multi-functions for different vehicles projects.
1. Common-used Sensors for Most HDD MDVR System
Below are some introductions about some widely used sensors in most HDD MDVR systems: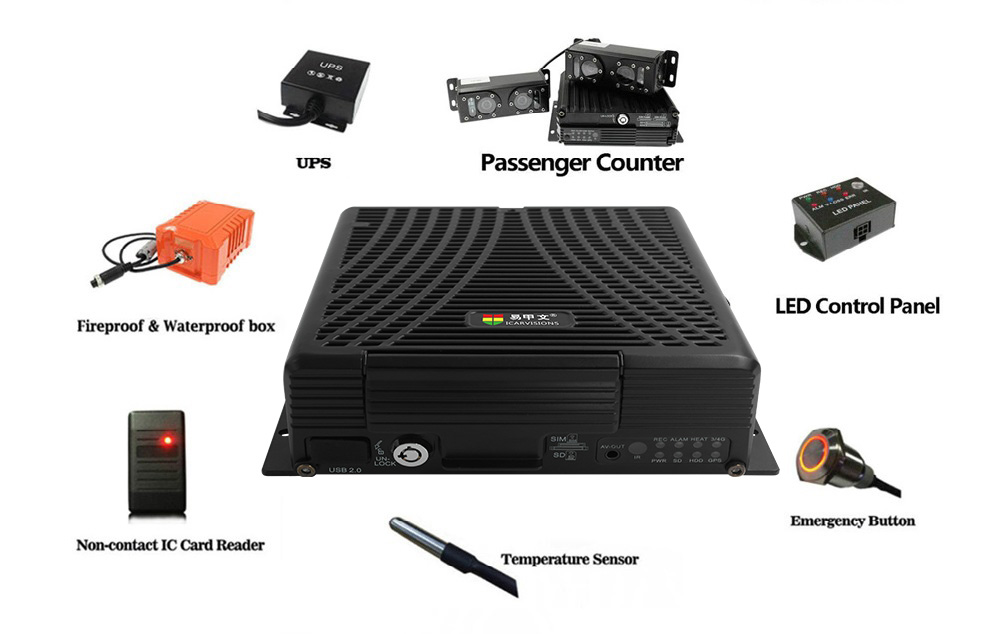 1. Passenger Counter system. It's normally used for buses to count passenger numbers when people get on/off vehicles and display onboard passenger numbers in real-time.
2. LED control panel. It's normally installed in vehicle cab so that drivers could see the MDVR status easily and take corresponding measures in case of any errors and alarms.
3. Emergency Button. It's normally used for drivers to send an urgent alarm to Monitor Office when they meet any emergencies.
4. Temperature sensor. It's normally used to detect temperature variations for refrigerator van.
5. Non-contact IC card Reader. It's normally used for drivers/passengers attendance management to get known the person when & where swipe the card.
6. Fireproof black box. It's normally used to backup HDD MDVR recordings in case of any car accidents and HDD MDVR gets damaged.
7. UPS. It's normally used to support HDD DVR system continue to work when vehicle ACC off.
2. New Technology Sensors for Specific HDD MDVR
Except for above sensors which have already been integrated by most HDD MDVR manufacturers, right now this market new trend is to develop two new higher technology sensors into HDD MDVRs, they are ADAS ( Advanced Driver Assistance System ) and DSM ( Driver Status Monitor ).
ADAS system is developed to enhance safety and better driving by detecting and alarming before potential collisions. Drivers install HDD MDVR system with ADAS could get pedestrian collision warning, safe distance warning, lane departure warning, and forward-collision warning.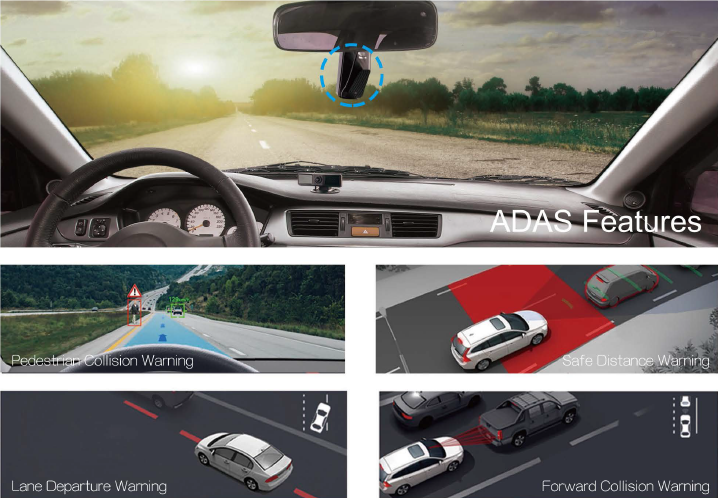 And DSM sensor is a driver auxiliary warning system that is based on capture an image of drivers to detect drivers abnormal driving status. It can detect and alarm when the driver is yawning, eyes closing, smoking, making phone calls and drinking those kinds of potentially dangerous behaviours.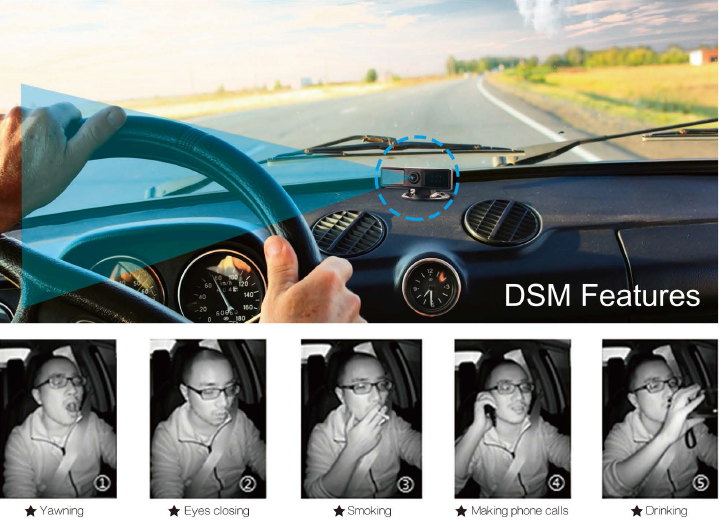 Mobile DVR system work with those various sensors, not only can improve a safer and better driving for drivers and fleet, but also can provide many completed and secured solutions for different vehicle projects and make this society much safer. That's why HDD MDVR systems are becoming more and more popular and important all over the world. With the progress of times and development of science and technology, there will appear more powerful sensors in the market, and HDD MDVR system surely will integrate that higher technology and play a more and more important role in world security.