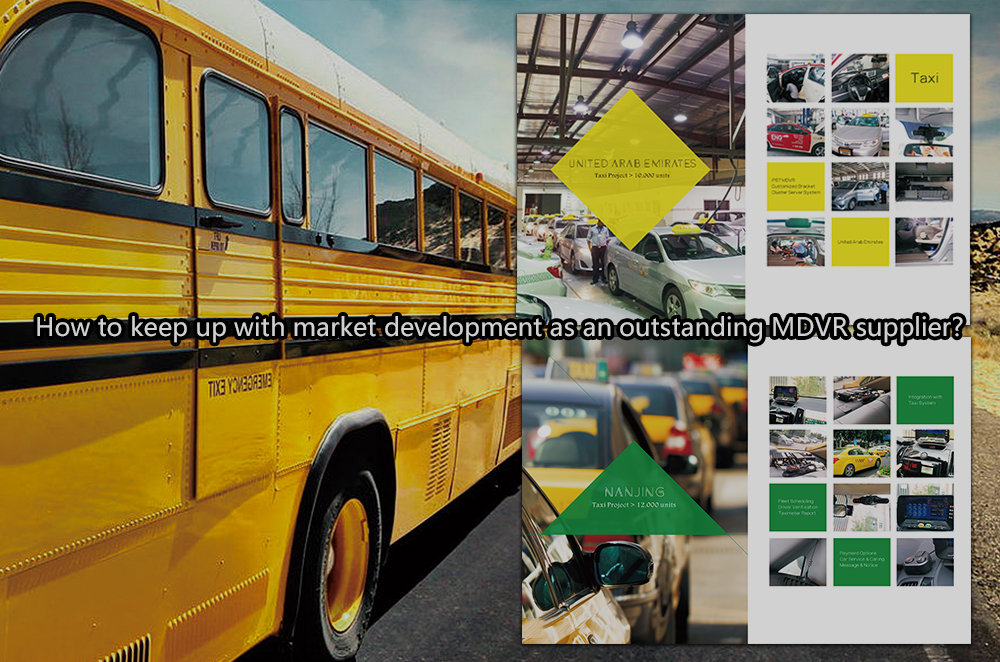 Development trend of MDVR industry:
With a growing demand for mobile digital video recorders (MDVR) amid an improving the supply side, the MDVR industry becomes increasingly mature, as a result of which, the industry sees the emergency of innovative products, whereby solutions become increasingly standardized, while technical requirements are made on a case-by-case basis with an expanding application range. To keep pace with the trend oftechnology, it is the general trend where the solutions have been shifting towards artificial intelligence application, high-definition network-connected videos, and the latest 5G technology for remote network access.
As a MDVR solution powerhouse, we have several advantages as below:
A professional engineer team with a strong R&D foundation: this team has laid a solid foundation for product research and development, and represents the backbone of safeguarding the stable research and development of product performance and subsequent maintenance and solutions. To some extent, the R&D strength defines our capability and the status position in the entire supply market.
A technical support team with specialized and thorough services: as the MDVR system, which has a sophisticated structure with multiple functions, serves more than the general consumer product market, it represents a solution integrated with various applications of hardware, firmware and software, including video input terminals, server data transmission and remote surveillance platforms. Therefore, our strong technical advice and support constitutes an important part of pre-sales and after-sales services.
Implementation of system customization: due to diverse demands and specifications of projects in overseas markets, the MDVR system itself shall be available for customization and development, and offer the access to share resources.
An acute understanding of market demands to develop and launch new products that meet market requirements.
To date, we offer various types of system solutions to accommodate specific requirements in different markets, including practical and special interface designs for dustproof and waterproof MDVRs required by mobile projects in Middle East and 16-channel MDVR solutions that satisfy the higher standard of large vehicles for multi-angle surveillance. Our MINI waterproof equipment is suitable for those vehicles that require waterproof performance in their working environment, such as boats, yachts, and irrigation trucks or cement mixers. Our taxi surveillance system supports the integration of local online taxi hailing system, payment system, and network-based transport service evaluation system. The upcoming Dash Cam is designed to meet the requirements for quick installation and easymaintenance. Furthermore, the upcoming ADAS DSM system is designed to meet the higher requirements for vehicle safety, which automatically detects compliance with driving regulations and achieve unified management and monitoring of driver behaviors.
Facing such high potential market situation that also full of changing requirements, we Icarvisions always make good preparation to adapt to this market for challenge, we will keep developing more and more new innovative-types of solutions. As being high reputation manufacturer, we are highly confident that we will gain more brilliant achievements with higher quality system and service that is more superior to various customers including end users, project-style users which focus on vehicle surveillance industry, and will continue to do more dedication to overseas market of vehicle security.